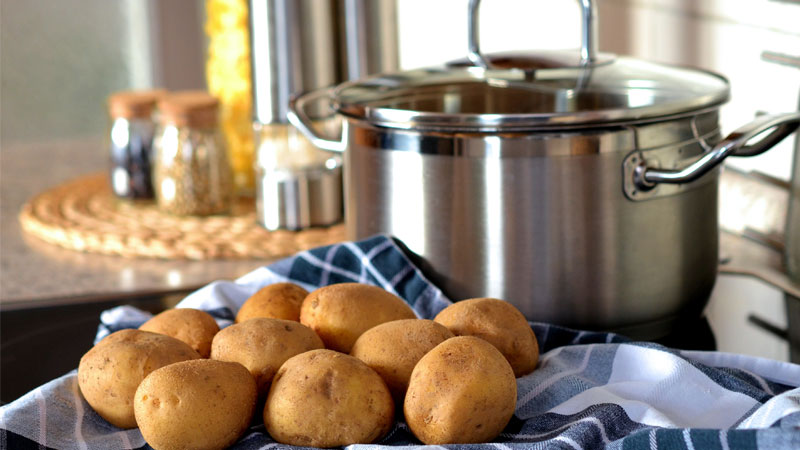 1 pound potatoes, peeled and quartered

 

3 carrots, cut into 2-inch chunks

 

4-6 cloves whole garlic

 

2 cups broth

 

1 cup water

 

½ cup milk

 

½ pound cabbage, finely shredded

 

2 green onions, finely chopped

 

Finely-chopped fresh parsley for garnish

 
Place potatoes and garlic in a saucepan and cover with the broth and water.  Bring to a boil and cook for 20 minutes or until tender.  While the potatoes are boiling, melt two tablespoons of butter in a skillet.  Add the cabbage and stir until wilted.  Add the green onions and set aside.  Drain the potatoes and add milk and beat at medium speed with a mixer until light and fluffy.  Stir in the cabbage and onion.  Sprinkle with parsley. 
(Mary Ellen Carter, cook book author)