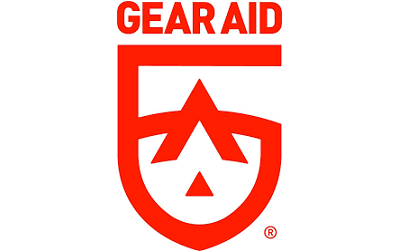 1411 Meador Ave Bellingham WA, 98229
(360) 671-2227
info@gearaid.com
www.gearaid.com
*This business is a Sustaining Member of Sustainable Connections! Sustaining Business Members go above-and-beyond to support the work of Sustainable Connections and to make our place and amazing one to live, work, and play in. They are model businesses and inspiring change-makers invested in our local economy. We hope you will help us celebrate them by supporting and shopping with them!
Our mission is to get more people outside—using their hands in the process. Whether you're camping, fishing…or hunting, you encounter times where you need to fix your gear. When your gear shows wear, it shows love. We teach people how to keep their well loved and expensive gear in like new condition, thereby increasing performance, saving money, and consuming less in the process. Our products maximize the use of every piece of gear they buy. And if you're using one of our lights, camouflage wrap, or tube of glue, you'll get the best performance on the market. That is one mission we're proud to share with the next generation.
We started fixing gear in 1981 when SCUBA divers realized Aquaseal was stronger than their wetsuits. Shortly after, we expanded into anti-fog, sealants, repair tapes, water repellents, cleaners, camouflage, and more. Now, we're known as the go-to care and repair company for the Outdoor, Sporting Goods, and SCUBA industries. With more than 100 products that share the same quality, innovation, and utility as Aquaseal, outdoor enthusiasts rely on us for products that last. Because we believe gear should last.
Whether your adventure is climbing a mountain, diving the deep blue sea, fishing in the rain, or camping in your backyard, we make tools for your adventure.
WE ARE GEAR AID.
Sustainable Practices: Community Energy Challenge
Sales Methods: Online Store;In-Store;Wholesale;Goods
Neighborhood: Bellingham: Roosevelt
Return to Main Business Directory or View ALL Business Listings