Green Features:
Infill project in existing historic York Neighborhood of Bellingham
Low-flow water fixtures
Energy Star appliances throughout, including an induction stove
Mini-split heat pump and heat-pump water heater
Solar generated electricity with panels to offset 100% of their power
FSC-certified Eastern Oregon Juniper siding & decking
Cellulose and cork insulation
Triple-paned windows
Heat Recovery Ventilator (HRV)
Green roof
Designed to Passive House standards
ADU with aging in place features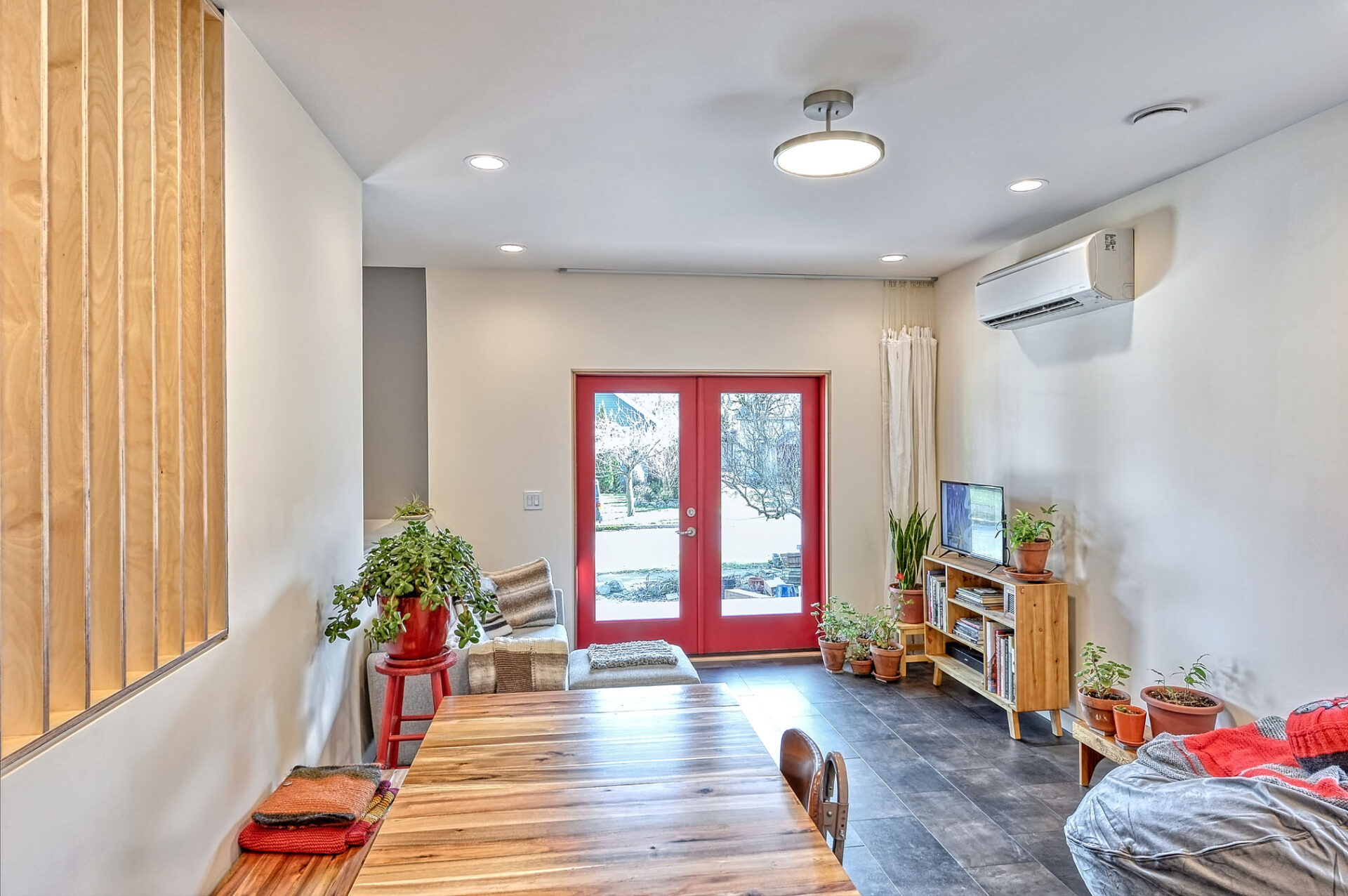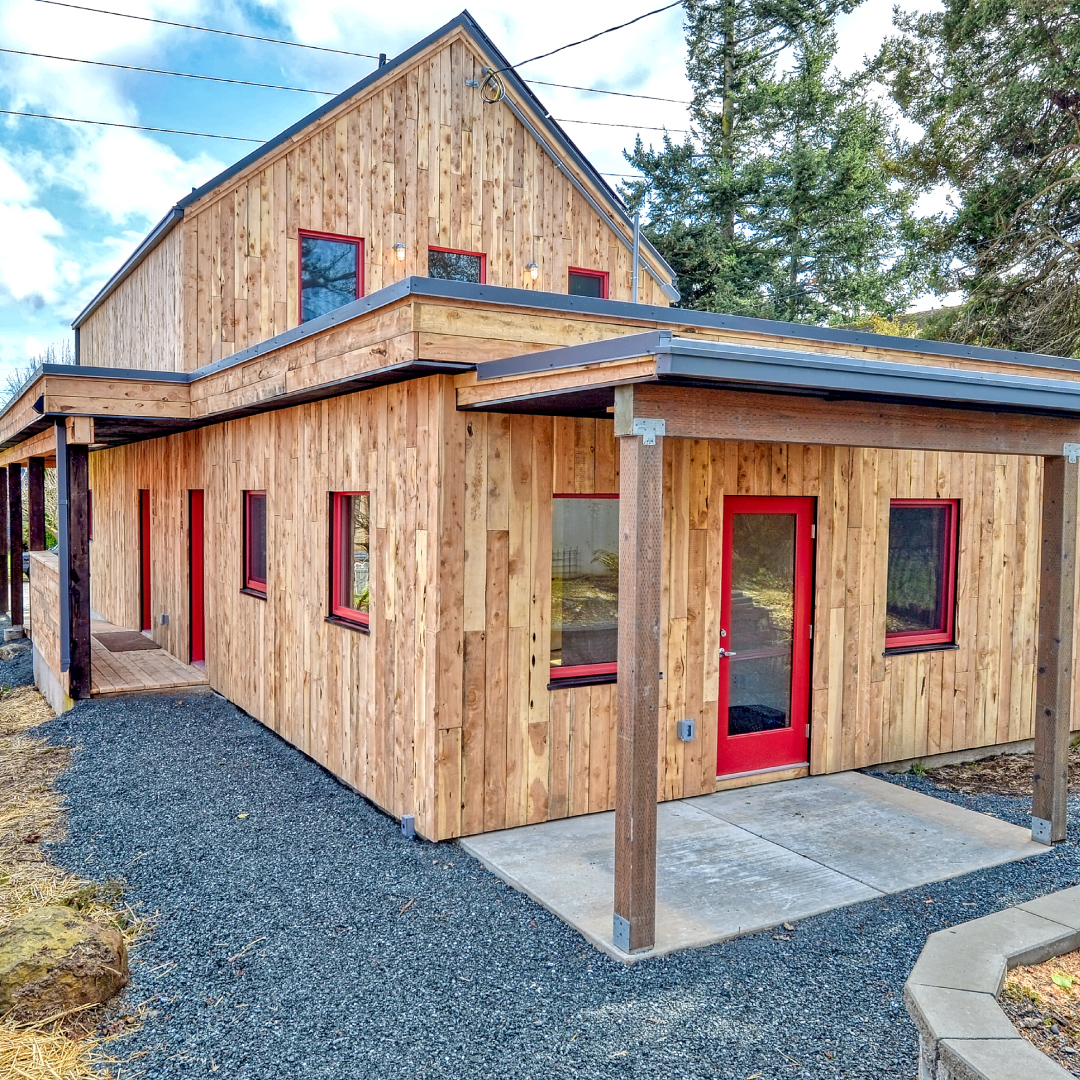 There are countless elements that come together to create a home. In this project, meticulous arrangement, careful selection, unwavering intention, and a talented team came together to create a home of the highest function and beauty.
Owners Nicole and Dawn prioritized sustainable construction in creating Felicity, a high-performance masterpiece that will save them money and keep their family healthy every single day. This beautiful 1,100 square foot bungalow and accompanying 700 square foot ADU are both approachable and fitting for the historic York Neighborhood.
Felicity was crafted with simple lines, minimal trim, zero-VOC finishes, and a rewarding pallet of colors and textures. Using the most efficient mechanical systems and a net-zero solar array, the home is self-powered.  Carbon-sequestering insulation (cork exterior, cellulose cavity), near Passive House air tightness, and a cladding of reclaimed Juniper siding will ensure this home ages beautifully with time.