Designer: [bundle] Design
Additional Contractors:
All Smiles Plumbing
RVM Metal  Roofing
Homeowners: Caron and Pat Bush
Green Features:
Certified Zero Energy Ready Home
Made use of existing structure and materials
Infill project replacing garage with places for people
PSE High Performance Home
Passive house design strategies including extensive air sealing and insulation
High-performance windows
Heat-pump water heater for domestic and radiant-floor heat
Radiant-floor heating
Heat Recovery Ventilator (HRV)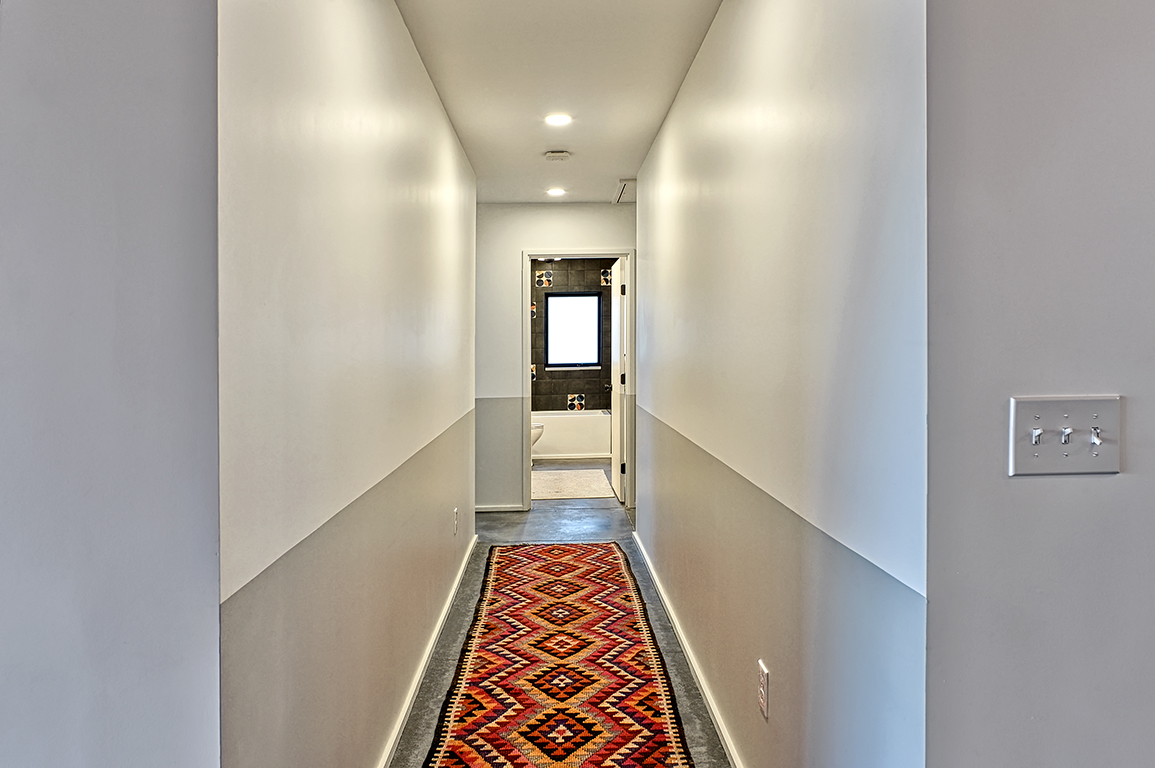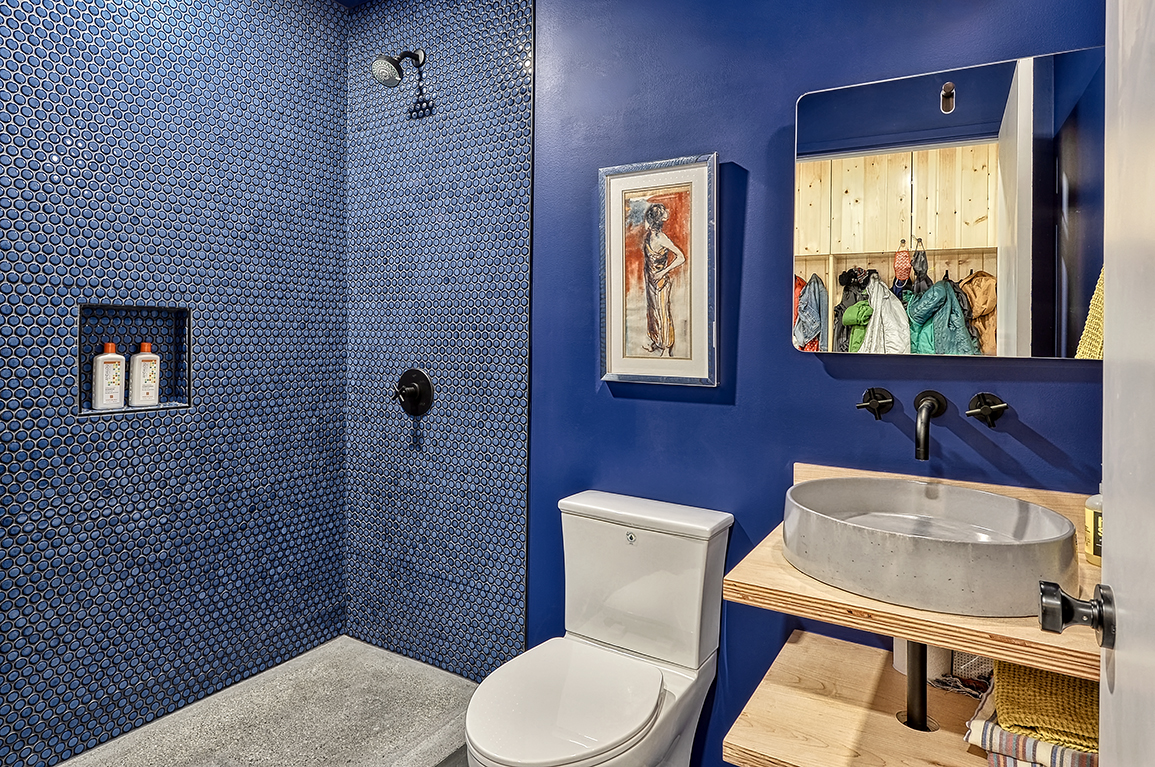 Imagine living in a house with stunning views of Bellingham Bay, Fairhaven, and the South Hill, but your windows are in the wrong spots! Owners of Hawthorn Hideaway wanted to make the most of their view, and while they were at it, make the home sustainably stunning as well.
The existing house had many small rooms that were cut off from each other and the outdoor amenities. The owners wanted to reorient the house toward the view, provide a larger great room, and increase energy efficiency and comfort. To make the most of the existing house, [bundle] worked to design within the footprint of the existing building but removed many dividing walls, opening up the floor plan and making a strong division between the public and private spaces. The newly developed great room now opened to a deck and the backyard, allowing for indoor-outdoor living with views from both the interior and exterior.
With the new layout, [bundle]'s design improved wall, floor, and roof assemblies to increase the comfort and durability of the house. Modern HVAC equipment—using a CO2 heat pump for radiant floors and an HRV for ventilation—increased the energy efficiency of the building while providing a healthier indoor environment.