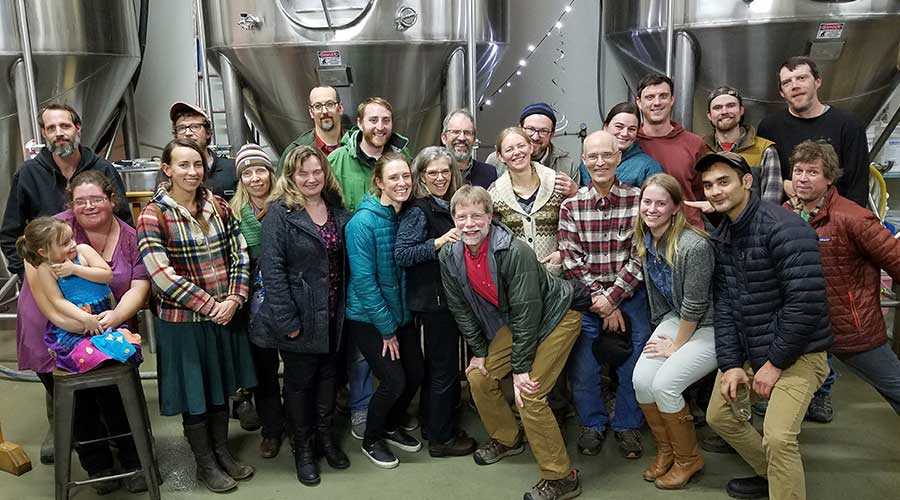 The Food to Bank on Program
By Alex Smith
How many farmers have you seen in a single room at once? If you're like most people, the answer is probably between zero and two (unless you count the farmers market depot as a room). In fact, it's really quite difficult to get a group of farmers together for a number of reasons. First, they're some of the busiest people around. Second, most farms are in rural areas where things are measured in miles and acres rather than blocks and square feet.
But another major reason why you rarely run into large groups of farmers is that there just aren't that many of them. In Washington State, the average farmer is pushing 60 – and that means that half of all farmers are at an age where most folks are planning their retirement party. And with fewer than 4,000 reported farm operators in the state, their population is about as large as that of the bald eagle. But just like the conservation efforts that have brought back eagle populations, there are programs to keep farmers from going extinct.
One of these programs is called Food to Bank On. This program trains new farmers in the often-overlooked business side of farming. It's one thing to grow food well. It's another thing entirely to sell that food and make a living. The list of job duties for a small farmer is extensive: soil biologist, plant breeder, plumber, electrician, diesel mechanic, accountant, and marketing specialist just to name a few. Food to Bank On connects farmers with experienced local farmers and other professionals with the skill sets necessary to make them experts in all these fields.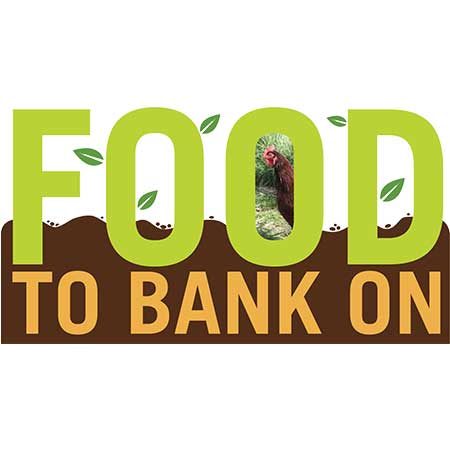 Despite all the difficult work that goes into farming in a sustainable way, a common criticism of organic and local food is that it's expensive and inaccessible to all but the elite. Food to Bank On aims to tackle that barrier as well. With the help of 14 business sponsors in 2017; including local businesses ICU, Aslan, Tony's Coffee, Haggen, Skagit Valley Co-op, Pizza'zza, and Dandelion Organic Delivery, farmers are paid market value to donate products to local food banks and other hunger relief agencies. This makes good food accessible to those who need it the most. The value of these reimbursed donations just reached the $100,000 level over the history of the program. That means $100,000 in the pockets of local farmers, as well as an equivalent amount of locally-grown kale, tomatoes, salad greens, eggs, and lots more in the mouths of people who can barely afford top ramen to feed their children.
Beyond the direct benefits the program offers, though, is the less tangible perk of giving farmers an avenue to socialize and chat over good food. That was exactly what the group was doing on a chilly December night at Boundary Bay's Mountain Room (the header photo). New farmers and mentors alike pried their fingers from the frozen ground for a few hours to share in cold drinks and hot food. It was a rowdy evening filled with laughs, farm fresh treats, and more than a few dirty jokes (pun intended). In the words of Mike Finger of Cedarville Farm, "Farmers and farm supporters are the best people!"
Mike at Cedarville Farm
Seeing this community of farmers is invigorating. Between the experienced mentors and the beginning farmers, the room had a lot of energy and passion. Farmers in their 20s and 30s chatted and laughed with folks who've farmed for decades longer. And while there was plenty of discussion about livestock health and other technical aspects of farming, the majority of the time was spent socializing. And that's a rare opportunity for farmers.
As I packed up the car after the party, I had some time to reflect. Why is it so rare that farmers get to socialize in these settings? The reasons I've already given were ones I've known for some time, based on my experience as a farmer as well as my interactions with current farmers. But at the heart of the issue, farming seems to be seen as an act of martyrdom. Farmers are expected to work long hours doing several difficult jobs, have very little time to socialize. When all is counted, they make a meager wage for their troubles.
But what if things could be different? Wouldn't it be great if we could look our farmers in the eye and feel confident knowing that we're paying them enough to not just live, but to lead a full and healthy life? A life where money isn't a constant lingering question mark and social time is seen as normal rather than a luxury?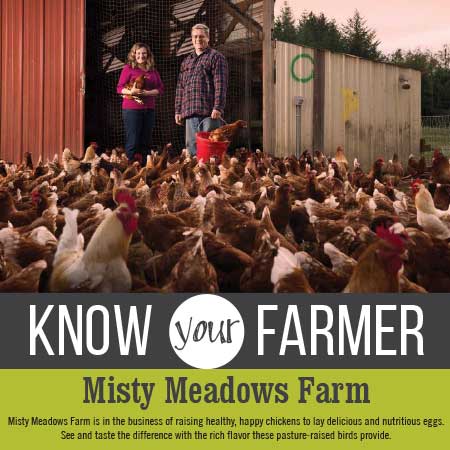 Current FTBO farms. Photos by Diane Padys
This is the ultimate goal of Food to Bank On. Beyond growing farmers, the goal is to transform farming. In a world that is changing, for better or worse, farmers are also changing. Many family farms passed down for generations are suddenly facing the reality that the new generation is pursuing other careers. Meanwhile, college-educated 25-year-olds are exploring the idea of growing food. But for these new farmers, it's tough to break into the industry. Between tractors, irrigation equipment, greenhouses, refrigeration, seed, soil amendments, and land access, it would be easy to spend hundreds of thousands of dollars before selling a single head of lettuce. Not to mention the enormous amount of time and energy required.
Through Food to Bank On, farmers gain valuable experience and mentorship that allows them to make a viable business in a difficult industry. And the results speak for themselves, with over 80% of past participants still farming. Just as importantly, though, the program gives farmers a way to connect and build a strong professional network and community. This year we will be working with Cloud Mountain Farm Center so that both of our respective beginning farmer training programs will dovetail nicely, making sure we both have gaps covered without any overlap.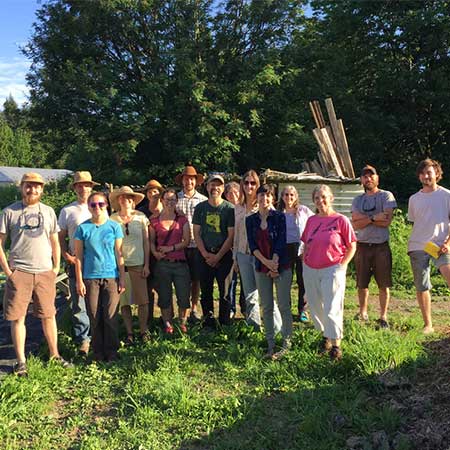 Each year we work to make this program more valuable and impactful, but if you would like to know how you can get involved, and lend the proverbial hand, think about supporting our farming community in a number of different ways. Prioritize local food as much as you can, some products are pretty darn comparable in price – why not go to the farmers market and choose a locally grown one. Explore CSA's offered in our community, and if you work for a business with an interest in local food, know that there are opportunities to sponsor Food to Bank On! In the end, local raspberries aside, nothing is sweeter than helping to provide a good life for local farmers.