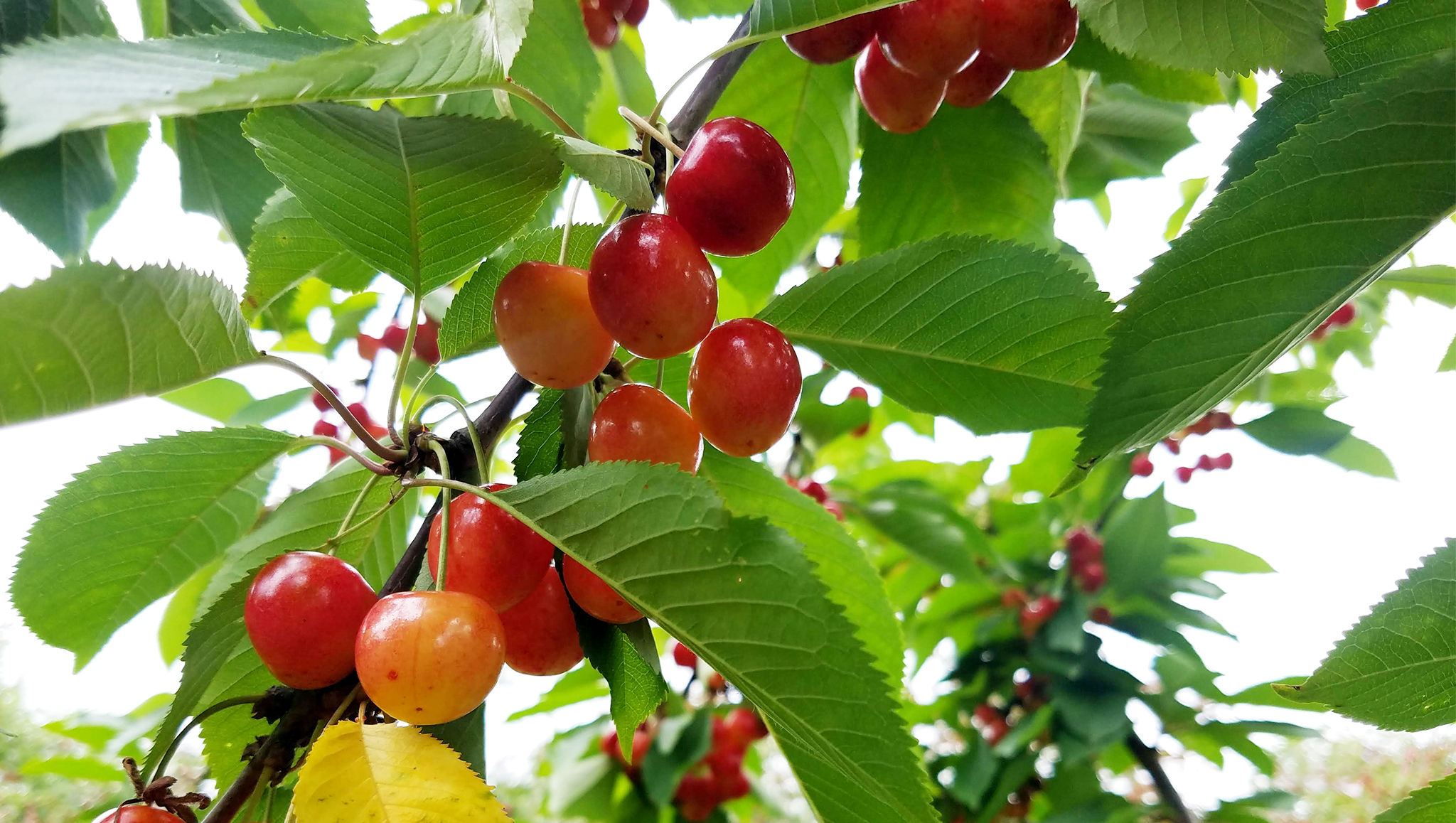 Cherries, apples, pear, and plums!
By Diana Meeks
How many of us have spent childhood summers out in the field, on family farms, picking one kind of fruit or another? Who among us remembers rising early on dewy mornings, feeling the cool fade away into fiery afternoon sun?
It probably depends on where you grew up, and though less common today, it's a familiar experience for many. It was at least for Helen Hauck, whose uncle owned and ran a fruit ranch in the Hood River. From middle school to high school, summer days were spent picking golden and red delicious apples, a variety of cherries, and European pears. But, like most things in life you can't draw a straight line from this experience to where the Haucks find themselves now.
After high school, Helen attended Western Washington University and earned a BS in Economics, leaving farming farm behind. She met her husband Bill through mutual friends sometime after, and the two settled down outside of Ferndale. They didn't start out trying to create a commercial orchard, but tree by tree it grew and eventually, almost by accident, they had more than enough to share with the community.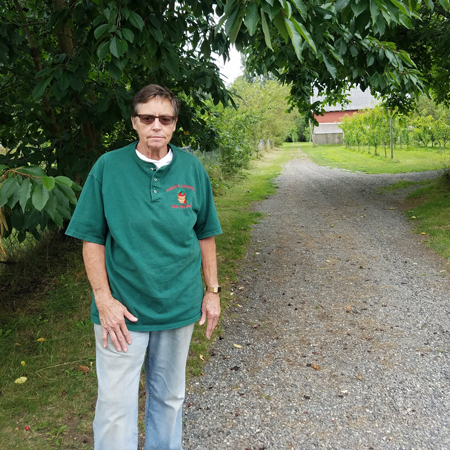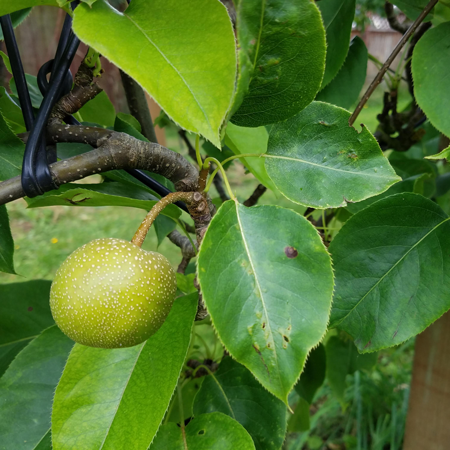 Now 300 trees strong, Hauck's orchard produces sweet cherries and pie cherries, Italian plums, Honeycrisp apples, and Asian pears. Their cherries are amazing. They grow a few different types of sweet cherries: Ranier, and Helen's favorite – Kristens (which is like a Bing cherry but more crack resistant and does wonderfully in our climate). Pie cherries, which are seldom found in grocery stores, are tart and are the star ingredient in many desserts, salads, jams, and jellies. At Haucks you can find few a different kinds, of which many are Montmorency, producing a prolific amount of tangy fruit. The cherry trees were full and heavy when we visited, and it was hard not to wonder what spring must be like, hundreds of cherries in bloom – pollinators buzzing everywhere. Few trees can rival the beauty of those blossoms!
Hauck's grows by organic standards (though they have not been officially certified). They don't use any synthetic chemical insecticides, herbicides, fungicides or fertilizers and only a minimal amount of organically approved amendments and sprays. They use wire to support the drip irrigation in an effort to conserve water and they compost using leaf and grasses interspersed with mushroom compost and other plant matter for soil and plant health. They also avoid all GMO seeds and products and strive in every way to pass on the land and surrounding environment in a better condition than they found it.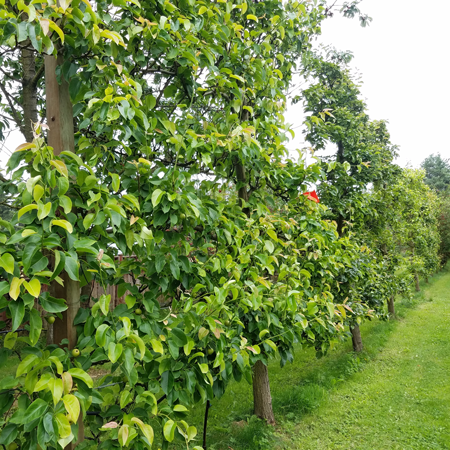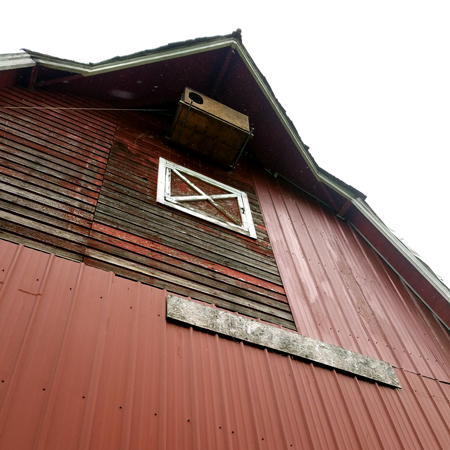 Their farm is beautiful, occupying just under 4 acres. They even have a pair of barn owls that call the orchard home (see their nesting box on the barn above!). Some of that beauty comes from the way they've planted their orchard, using an ancient technique called Espalier. The word is French and means "something to rest the shoulder against. " This growing method is often attributed to farmers who raised fruit trees before the Romans were even around. Each tree is trained to wire supports in straight rows, and in temperate climates, it can help by orienting the trees so they get maximum sunlight.
 Though the cherries are done for this season, there is still lots to look forward too. Italian plums will be ready in August and early September, and Honeycrisp apples and Asian pears are available in early fall. Organic, local Honeycrisps are hard to find – remember these guys! If you're interested in the cherry harvest next year, u-pick usually starts in early July (always weather permitting).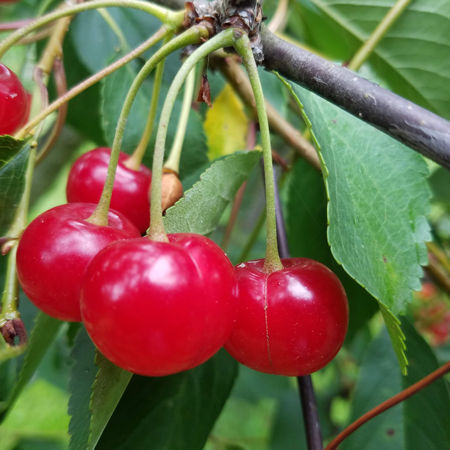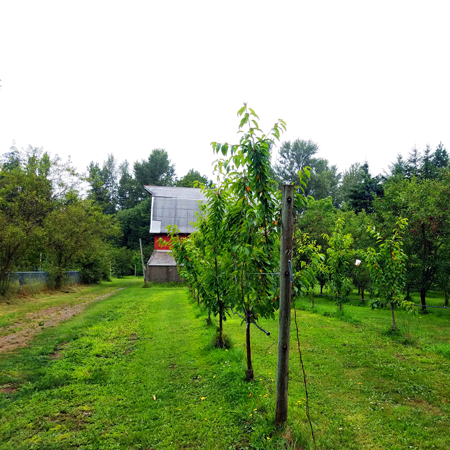 To get your own plums, pears, or apples this year call during harvest season to put in an order. There is no minimum order and you can pick up at the farm or sometimes even get a delivery if Helen is already driving into town. Fill your pantry with dried and canned fruit, fruit leather, and save some to eat fresh – your taste buds will thank you!
Haucks Orchard
1920 Harksell Rd.
Ferndale, WA
360-384-5967
Website
Facebook