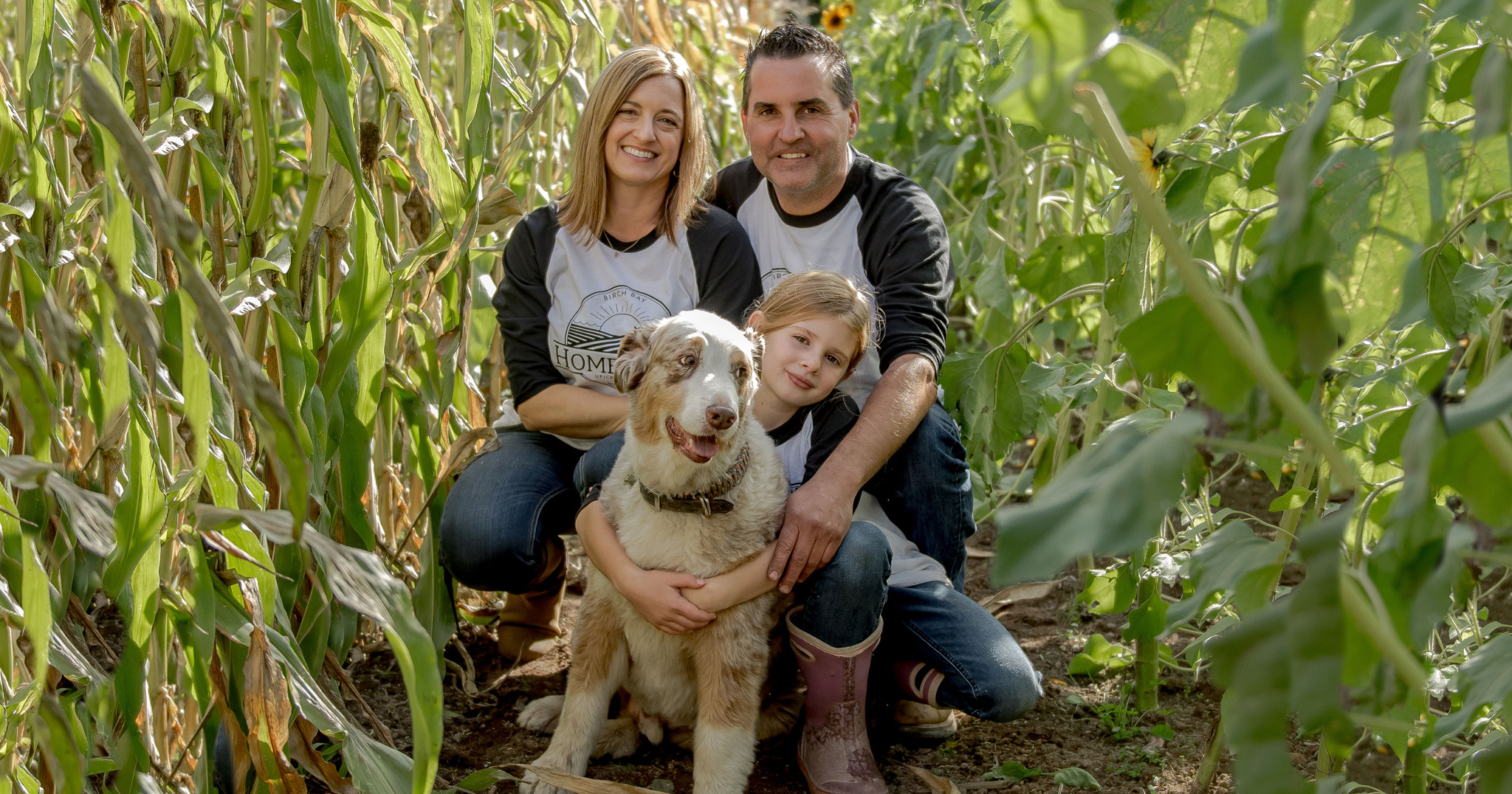 By: Ruby Dombek
June 2019  
Daniel Burdick grew up on a farm in Connecticut and has always wanted to return to his roots. Starting a farm was a chance to reconnect to the land and the community. He wants people to know that his family values transparency with community above all else, noting that "our farm is their farm."
Home Farm U-Pick and Events was founded in 2017 by Daniel Burdick, Bridgette DiMonda and their seven-year-old daughter Chloé. Located in beautiful Birch Bay, their 25 acres is home to four dogs, a brood of laying hens, a colony of honeybees, and a large variety of fruit and produce. Products are available for purchase at their picture perfect farm stand year-round and the farm is open for U-pick throughout the summer.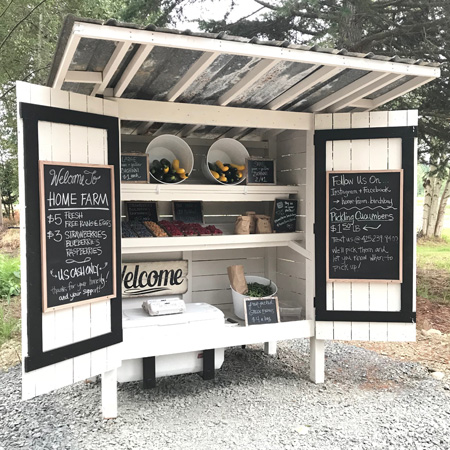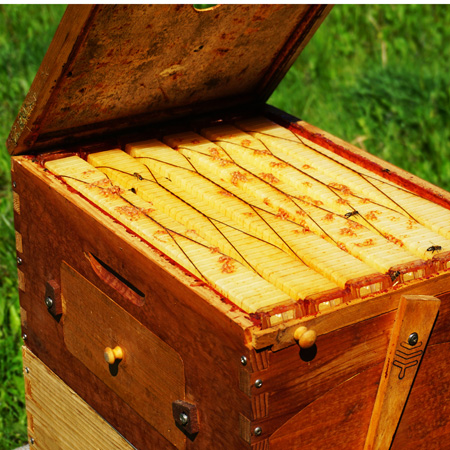 This year Home Farm strives to make every crop available for U-pick, where community members are able to harvest their own meals without ever stepping foot in a grocery store. Daniel says "I think people are so detached these days from where their food comes from." He hopes that families will reconnect with their food sources as they spend time pulling carrots, digging potatoes or picking fresh raspberries right off the bush. Throughout the summer they also expect to have full harvests of zucchini, green beans, snap peas, lettuce, cucumbers, broccoli, peppers, garlic, tomatoes, squash, turnips, onions, beets, asparagus, sweet corn,  pumpkins, herbs, cherries, apples, pears, plums, currants, strawberries and blueberries.
They have carefully selected different varieties of produce that will allow them to have a continuous harvest throughout the early, mid and late growing season, giving the community access to their favorite fruits and veggies all summer long. The varieties they chose are also better adapted to the climate and common diseases, which helps them utilize organic pesticides and herbicides.  Daniel loves chatting about his growing practices with customers at the farm stand and believes it is important for everyone to be informed about their food choices. He is excited to try new crops based off of local feedback and requests. 
Daniel and Bridgette say one of their most popular products is their non-GMO sweet corn, which is so sweet and crunchy they believe it is most delicious when eaten raw! They make sure to pick the corn three times a day so that their farm stand always offers peak freshness. Another favorite is the "Yellow Ann" raspberry, which usually begins to fruit around late July. These are so popular that Bridgette and Daniel have considered replacing their Meeker variety of raspberries with another 1000 Yellow Anns to give the community what they are most excited about.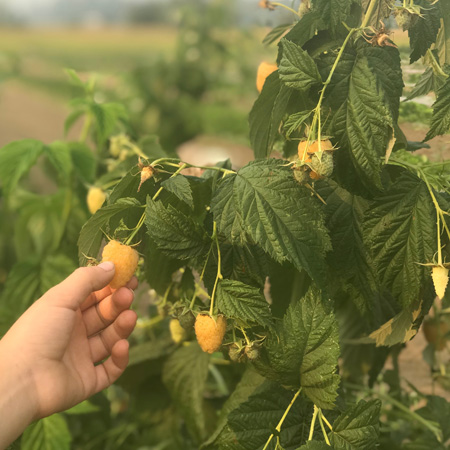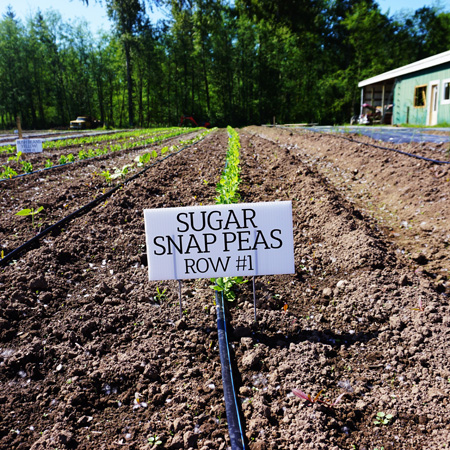 Bridgette's background in real estate marketing has equipped her with the skills to build a strong following on social media in just two years. Because of this she is able to effectively communicate harvest information with the community and keep followers up to date on all farm happenings. She is the mastermind behind all events and is currently in the process of planning a Sunflower Festival that will take place in late August. They aim to have 2+ acres of sunflowers available for all to enjoy.
Home Farm is truly a place where community is put first. Everything that Bridgette and Daniel have built is based on their desire to do right by the community and create a place of value for the people. They are clearly on the path to success.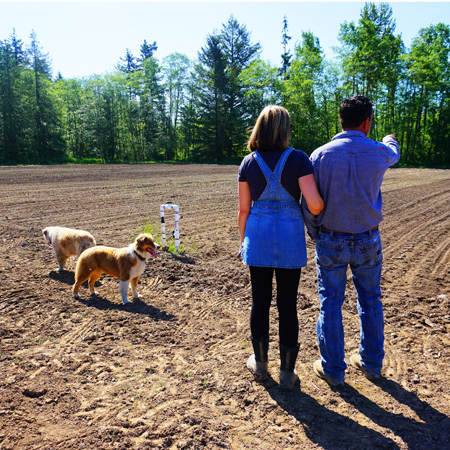 HOME FARM UPICK & EVENTS
8020 Kickerville Road, Blaine WA 98230