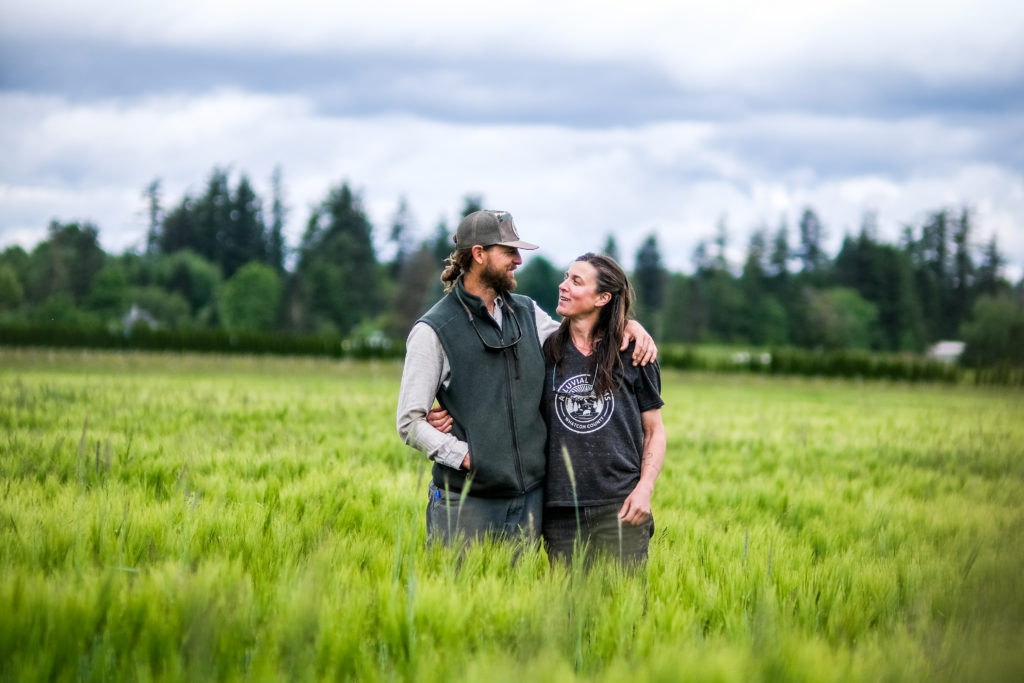 Photo courtesy Katie Pencke and Matthew McDermott, courtesy of Alluvial Farms
On a cold morning in late October, the pigs at Alluvial Farms in Everson are sleeping, roaming the pasture, and eating – a fairly typical day in the lives of these animals. Farmers Katie Pencke and Matthew McDermott raise heritage breed pastured pigs on organic pastures. The pigs have constant access to the outdoors, as well as a big, airy barn where they stay cool in the summer and warm in the winter. They're fed a grain/legume ration milled by Skagit County's Conway Feeds. And as of this year, they're enjoying a new ingredient in their meals – cacao husks.
Cacao is the fruit that, when processed and sugar added, makes the sweet treat we all know and love – chocolate. Did you know locally owned K'ul Chocolate is making delicious, ethically produced chocolate right here in Bellingham? As Angie Kelly, Project Manager at K'ul, explains, "We really want to elevate the cacao farmers, especially women. Usually they're the ones that don't see a lot of money, even though chocolate is such a huge business. Our founders, Paul and Ari, started the business in 2018. They travel to the Dominican Republic and Peru and meet the farmers. They partner with women cacao farmers specifically, putting money back into their communities." 
K'ul's impact doesn't just benefit the tropical communities where the cacao is grown; that ethos of care and reciprocity is also woven into their practices a little closer to home. They were determined to be as low-waste an operation as possible; they just needed to solve the problem of the cacao husks.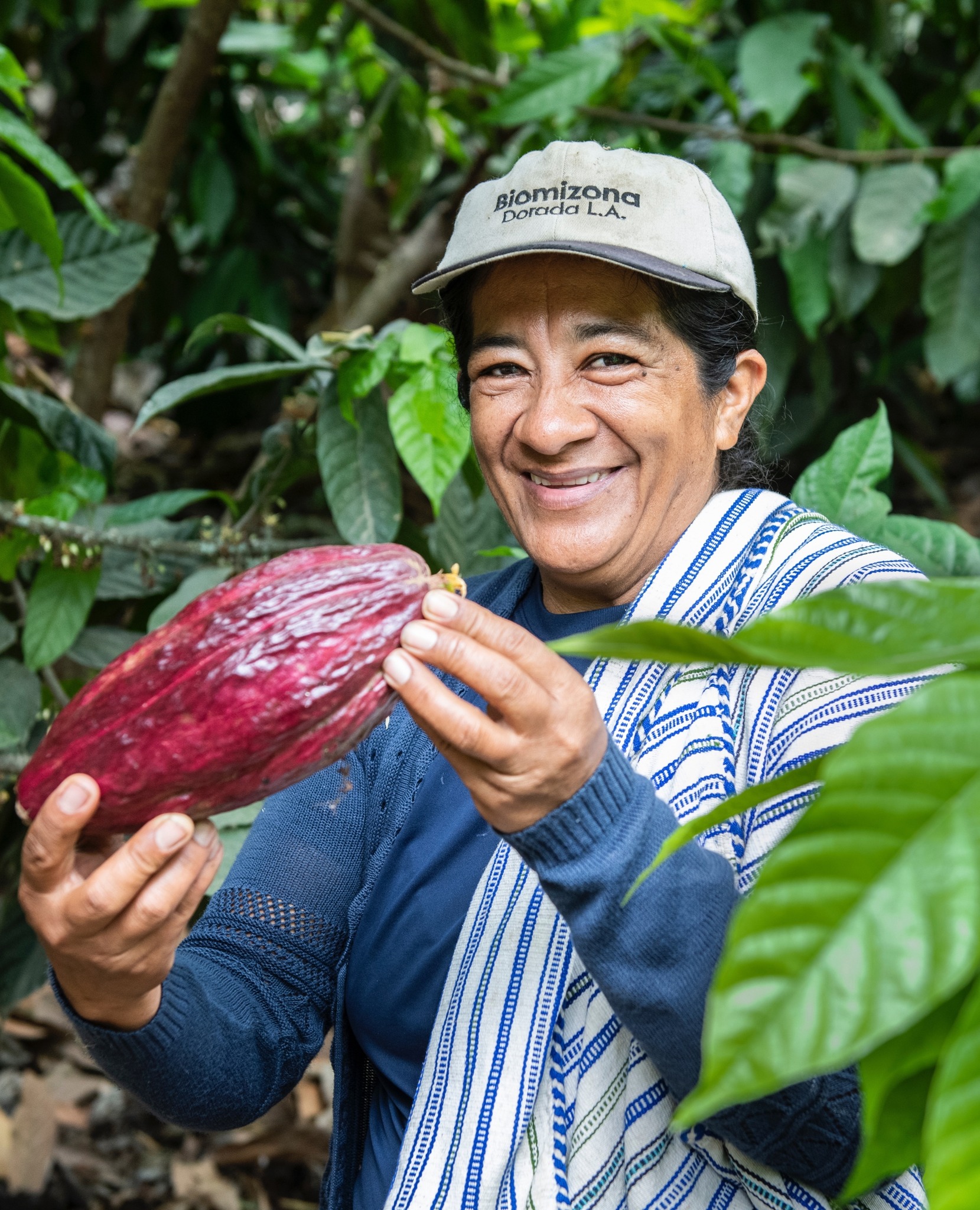 Photo courtesy of K'ul Chocolate
K'ul receives cacao in large bags from their partner farms. The beans are then roasted and winnowed, separating husks from nibs. The nibs are the part that goes into the chocolate bar, and up until recently, the husks were thrown out. As Angie recalls, "We were paying at least $2000 a month to have SSC come pick them up. And there was so much waste involved. We didn't want to just throw it out." 
The team was initially stumped with the issue – what could they do with thousands of pounds of this "waste" product? At last, one of their employees, Cara, suggested pigs might eat them. "I reached out to three farms and Alluvial got back to me," Angie says.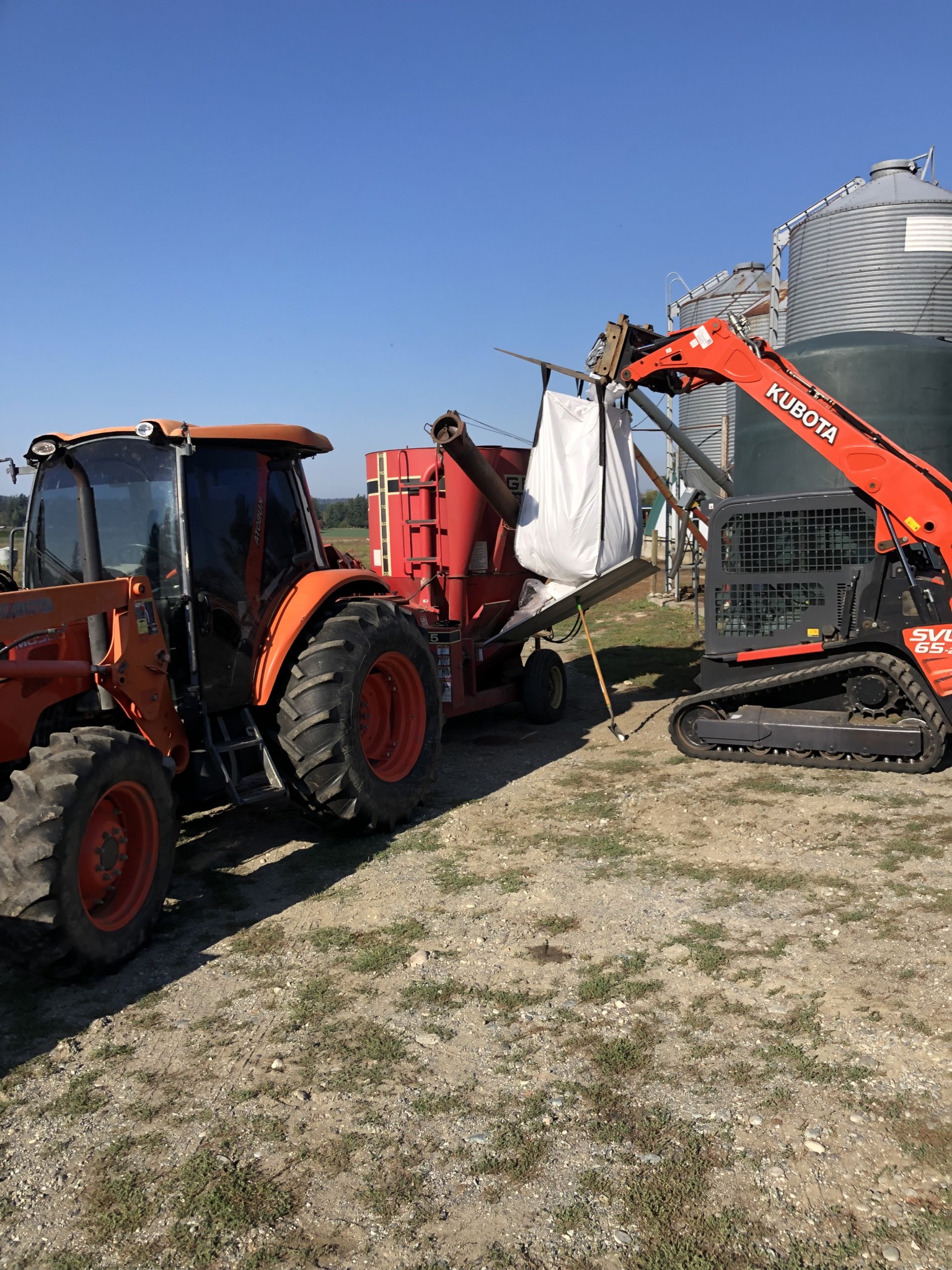 Photo of cacao husks being loaded at Alluvial Farms
As it turns out, pigs do eat them. Due to this new partnership, cacao husks currently comprise about 30% of Alluvial pigs' feed. And this partnership isn't just reducing waste. It's saving both businesses money and providing increased nutrition to the pigs. "Cacao husks are high in protein, close to 16%, which is the target for a pig's feed ration. Cacao is fermented before it's processed, so we're also adding probiotics into their diet." 
Katie and Matthew are both now working full time for their business and put a huge amount of time, effort, and care into their operations. As Katie says, "So much energy goes into the growing of the pigs and we find a way to use every part of them we can. The same goes for those beans. They're grown in a tropical country, then fermented, then sent to the United States, so every single part of them is going to have a huge amount of value because so much energy goes into their production." 
While K'ul Chocolate and Alluvial Farms work in different fields, their shared belief in the power of community and environmental stewardship brings them together for the benefit of their businesses, the pigs, and the planet – and us! We're excited to try the first round of cacao-fed pork, available in the spring.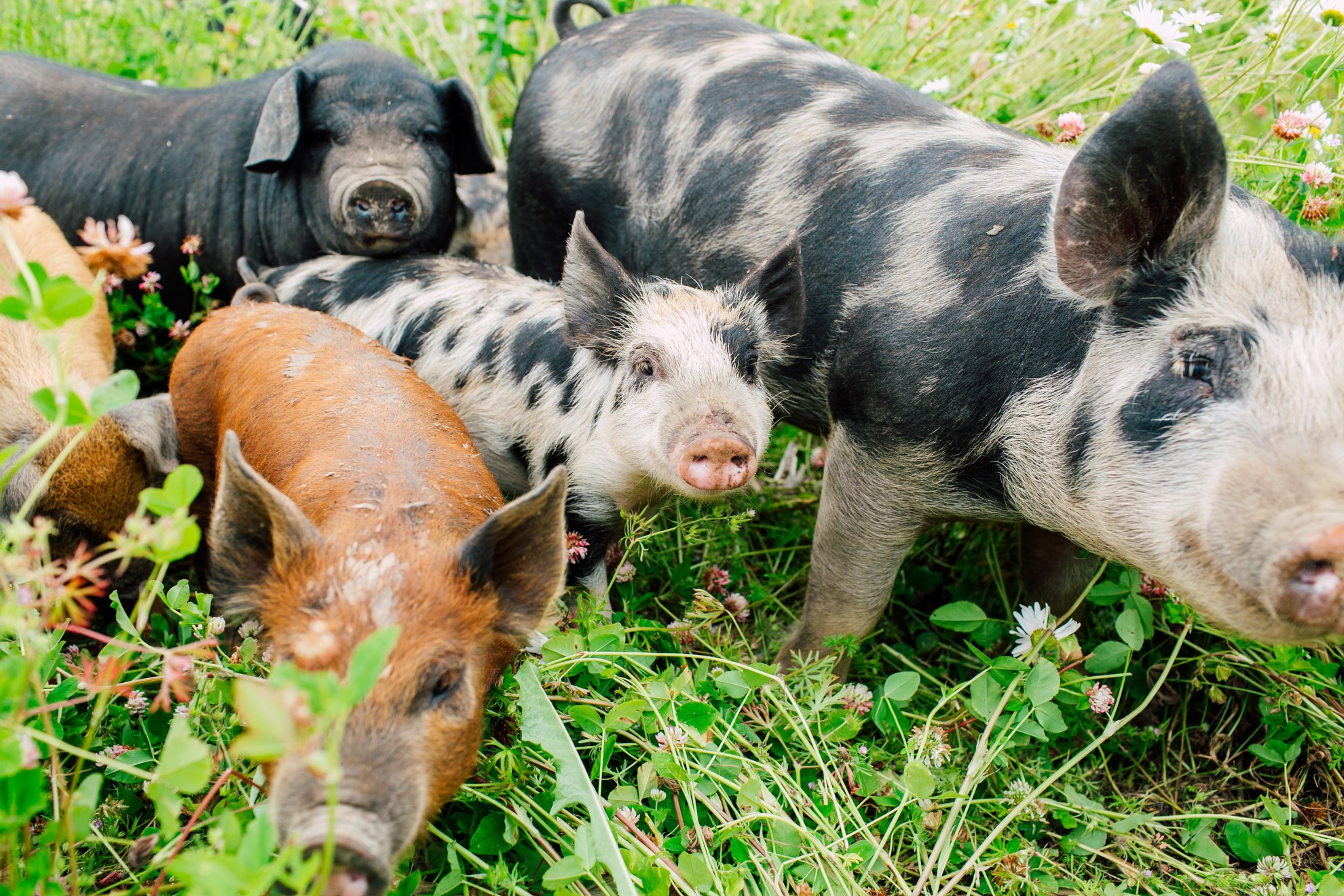 Photo courtesy of Alluvial Farms