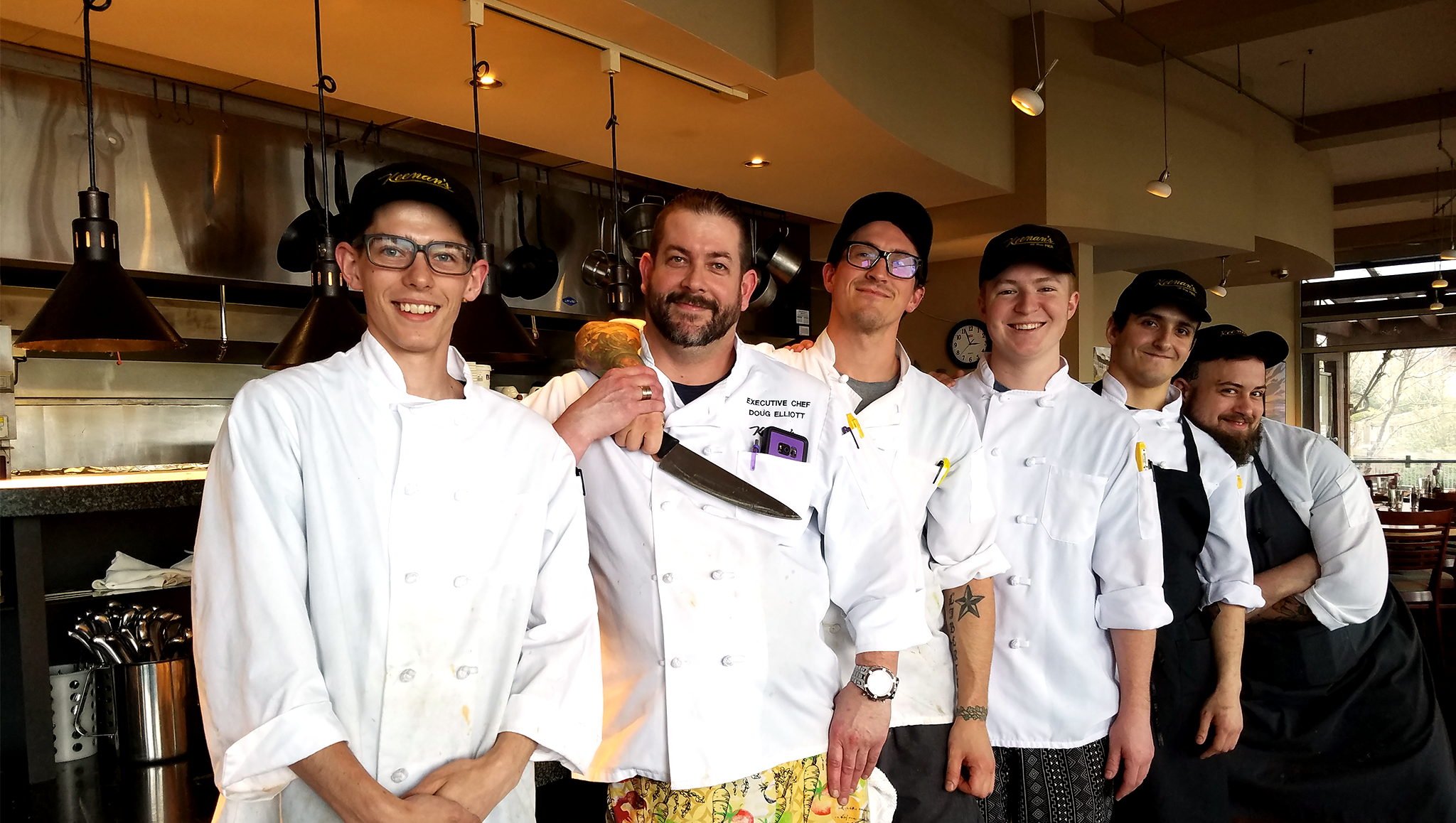 Casual, elegant…and damn delicious
By Diana Meeks
I have a terrible memory. It's common for friends, family, even past boyfriends to ask – eyebrows held high, "how can you not remember that?!"
Dates, places, and events slip into obscurity. Some, but not all. I remember the first time I ate at Keenan's at the Pier, about two years ago. I had the duck, perfectly crispy surrounded by roasted veggies – Brussels sprouts, parsnips maybe. A sauce I remember wanting to bathe in; the wine a perfect compliment. It was heaven. The service was wonderful.
That memory, that meal, has been one that has stuck with me.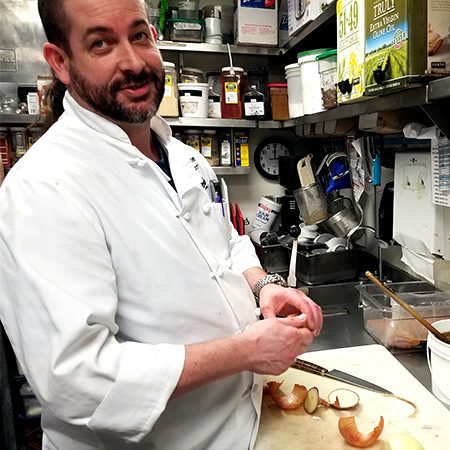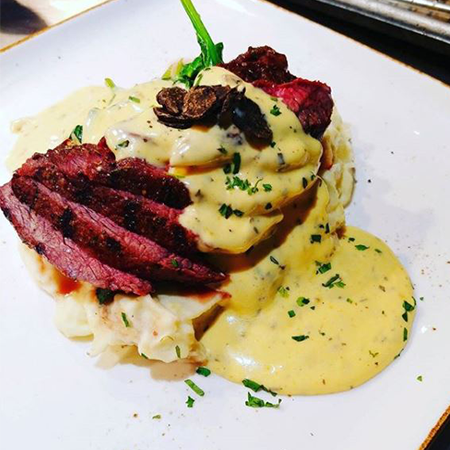 Talking with Keenan's Executive Chef, Doug Elliott, I realize it must have been just after he had taken over, having been promoted to head chef in January of 2016. Though he's only been with Keenan's for four years, Doug has spent the last 30 working in kitchens. From country clubs to catering, his background is diverse. He's also completely self-taught, a born chef, who as a child refused to eat order out pizza and had no problems fixing a separated Hollandaise.
Food with a French influence, Cajun cuisine – heavy, buttery, rich meals are the ones he loves most. "It might not be the healthiest, but at least you're going to die happy!" But, like every other chef I've ever talked to, the conversation turned to the deep love for all of the quality ingredients, unique flavors, and bounty of the Pacific Northwest.
"The Northwest is the best place in the world with all that we have. We're spoiled–the farms and the produce, fruit, seafood, nuts, proteins–the variety is astounding. I don't see any better place in the world to do what I do."
We scroll through their Instagram and drool over some of their kitchen's creations: black cod with a miso-glazed mirin, grilled baby bok choy, and Himalayan red rice. Sockeye salmon with squid ink orzo, pickled spring onions, and a pesto crust. Every dish is unique, something created specifically for the season, or for what the weather was like that day, for the ingredients that inspire them. Doug and his kitchen love to bring a new fresh experience to each guest. "I don't like to get stuck in ruts, we love inventing new combinations and flavors, unique plates for each guest."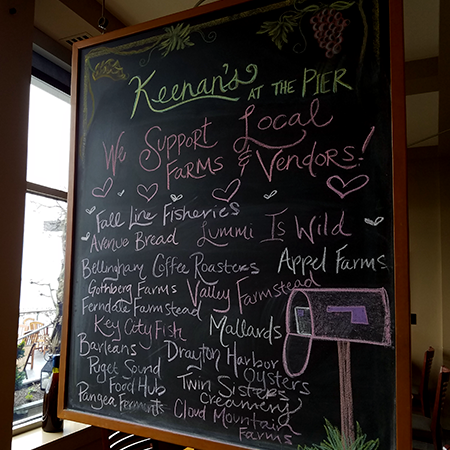 Keenan's sources from dozens of local food growers and producers, just some of which include Twin Cedars Farm, Gothberg Farms, Cloud Mountain Farm Center, Lummi Island Wild, Jack Mountain Meats, Valley Farmstead, Bellingham Coffee Roasters, Sea to Shore Seafood, and many more. He notes how important their individual stories are, how local businesses can't easily be summed up in a certification. Many of our local farms aren't certified organic, but they are doing all the right things to take care of their food and the land. As a neighborhood business, they want to be an active part of the community. Any time you visit, you can check out their specials board which pays homage to all the local food businesses they are working with that week.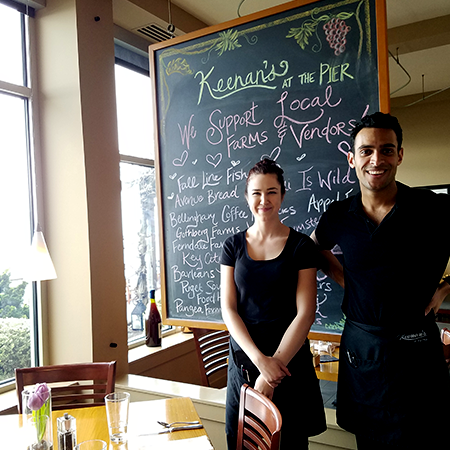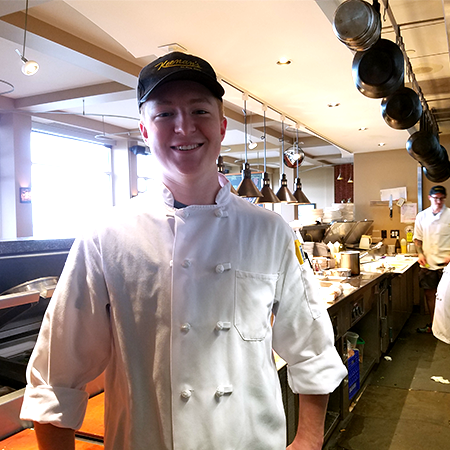 We talk about the food, the special atmosphere they've created, and what its like to try and craft a well-rounded experience for those that visit. "I have an amazing team," Doug interjects. "It means a lot of different things coming together. There are so many moving parts, it takes the entire team to give one person an amazing dining experience. From the dishwasher to the sous chef, to the server, every player is valuable. We also have an incredible unity between the front and back of house here, it's not always so unified in places – and it's something that makes this place special. I take a lot of pride, particularly in the kitchen. I might be the chef but I'm only the chef – I only do my piece and I'm exceptionally proud of all of them."
Thinking back, I realize this why I remember my first meal here. Everything shone, there wasn't anything to take away from the experience. The attention to detail, knowledgeable and sweet servers, an entire kitchen tuned to an eye for detail; it was a truly memorable meal.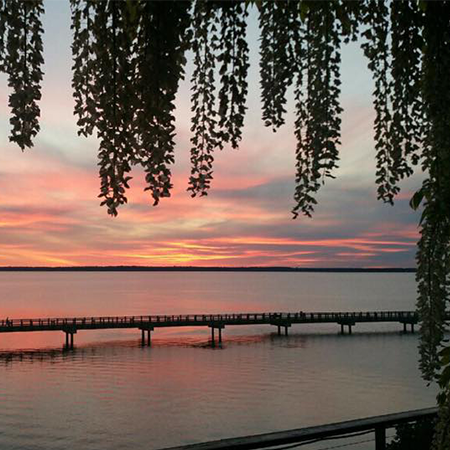 Now would be the perfect time to stop by and make your own memories! Try a dish from their new spring menu, out on the what many say is the best patio in Bellingham. You can also see Chef Doug in action at the Bellingham Farmers Market this month where he, along with Devin Kellogg from Semiahmoo Resort, will be putting on live cooking demos for Chef in the Market on May 19th. Keenan's will also be having a Scotch Pairing Dinner, hosted by Jamie Buckman of Edrington Americas, and featuring MaCallan and Highland Park Distilleries on May 10th. We'd be surprised if the experience didn't delight.