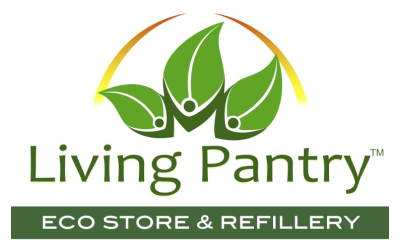 BELLINGHAM
2400 Yew St
Bellingham, WA 98229
BLAINE
264 H St. Suite A
Blaine, WA 98230 ,
(360) 393-4362
connect@livingpantry.com
LivingPantry.com
A one stop, full-service Home and Self Care Refillery offering a selection of over 1000 essential natural/sustainable products in bulk and reduced packaging. You may bring your own containers. Special orders for large quantities welcome.
You can find essentials including dish soap, laundry detergent, shampoo & conditioner, shampoo bars, cleaning products, body oils, toothpaste, floss, lotion, deodorant, shaving cream, body scrubs, bar soap, face tonics, healing balms, essential oils, CBD, spices, groceries and much more. Plus many gifts and swaps/alternatives to single-use plastics & disposables.
Come see us in either of our two locations, Bellingham or Blaine, or shop Online for mail or local hand-delivery.
The cornerstone of our business is Compassionate Commerce – authentic care for our customers, our associates, ourselves, and our planet. We envision a place where it feels uplifting and nourishing to Be, no matter what brings you through the door.
Woman-owned
Sustainable Practices: Eat Local First; Toward Zero Waste
Sales Methods: Online Store;In-Store;Vending;Pick-Up/Delivery
Neighborhood: +++
Return to Main Business Directory or View ALL Business Listings