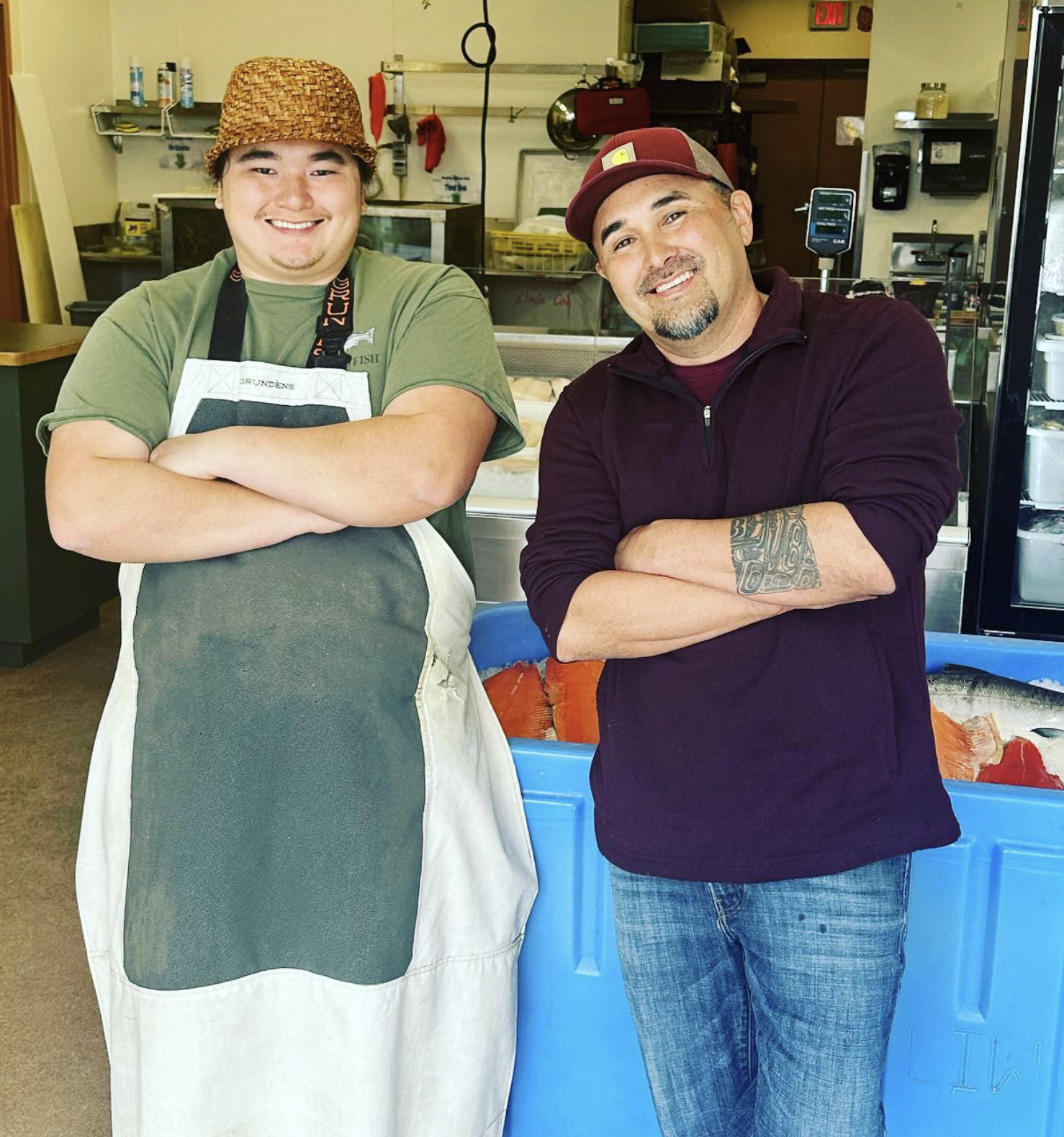 Terry Phair sits looking out over the Salish Sea, the ocean that's the foundation of his life and business. The water is calm, but beneath the surface live fish, shellfish, and seafood that provide Terry, and more than a hundred other tribal fishers, with food and livelihood. 
Terry is the owner of Lummi Seafood Market, located in the Lummi Te'Ti'Sen Center, in Ferndale, Washington. As Terry shares, "There are a couple of layers of my business. In addition to the market, I also have a fishing vessel. I'm a boat owner, and we commercially harvest crab, spot prawns, and halibut. We also dive for sea cucumbers, urchins, and geoduck. We have a smaller vessel and kayak that fish salmon in the river and in front of our home. I have a buyer's license, so I can buy from our community and Indigenous tribal fishermen, and have also been a certified commercial diver for about thirteen years. With the store and working with our local fisher people, it helps me keep our food local, provide to restaurants and our community."  
Terry took over Lummi Seafood Market six years ago, growing the market into a thriving hub for seafood, fish, and other local products harvested by the people who catch them. "About seven years ago, I got my buyer's license because we needed the freedom to sell our own product. I started the seafood market because I could buy directly from our fishermen and get it into the store, as well as record my own catch." 
The market directly supports tribal fishermen, as well as restaurateurs and business owners who buy from them. Terry explains, "Right now, I'm pretty proud to say that all the salmon I've sold this year has been Lummi-caught fish. In the past, I've had to buy non-tribal fish, but right now I have a good stockpile of Lummi and Indigenous-Native caught fish that I can sell all year long, while keeping it local."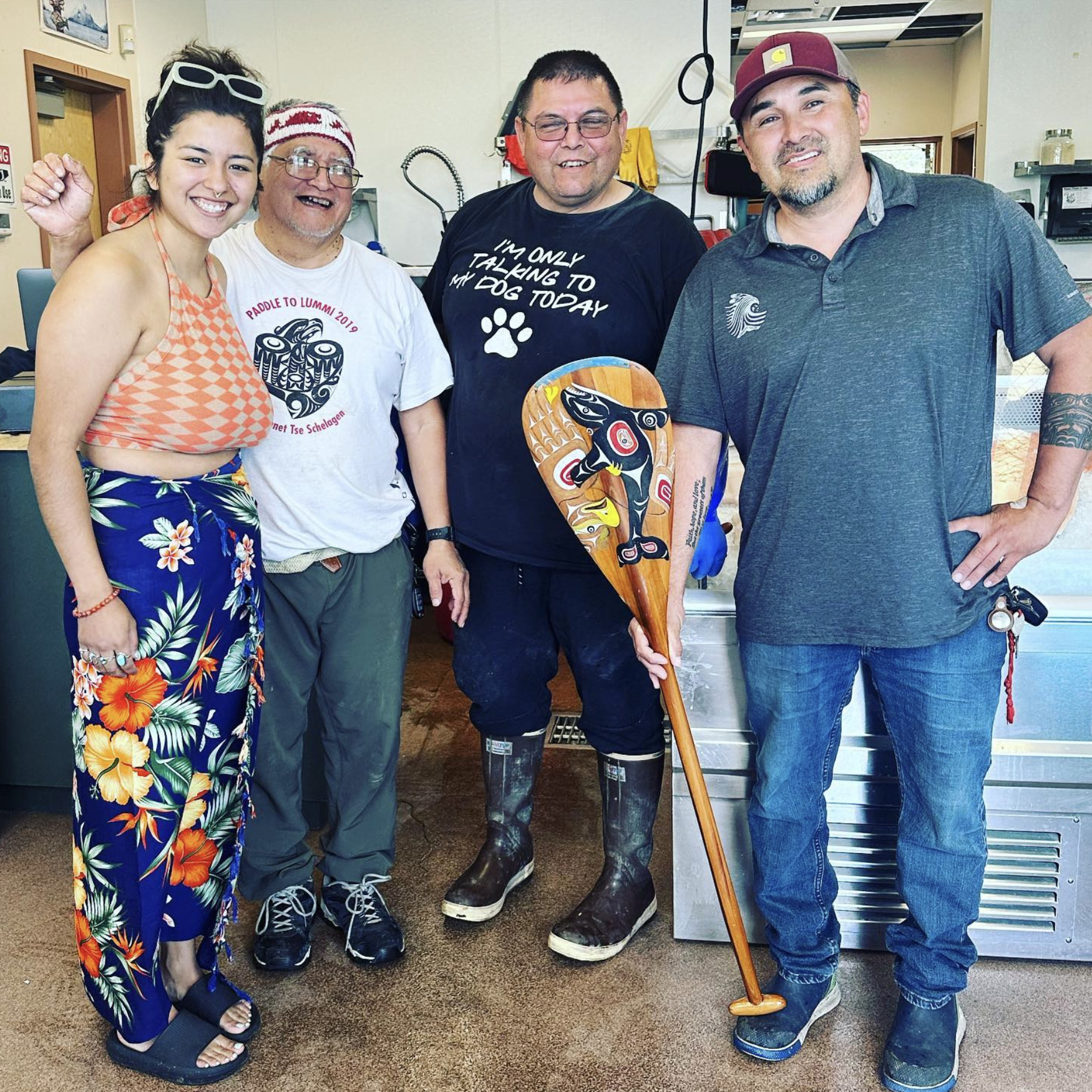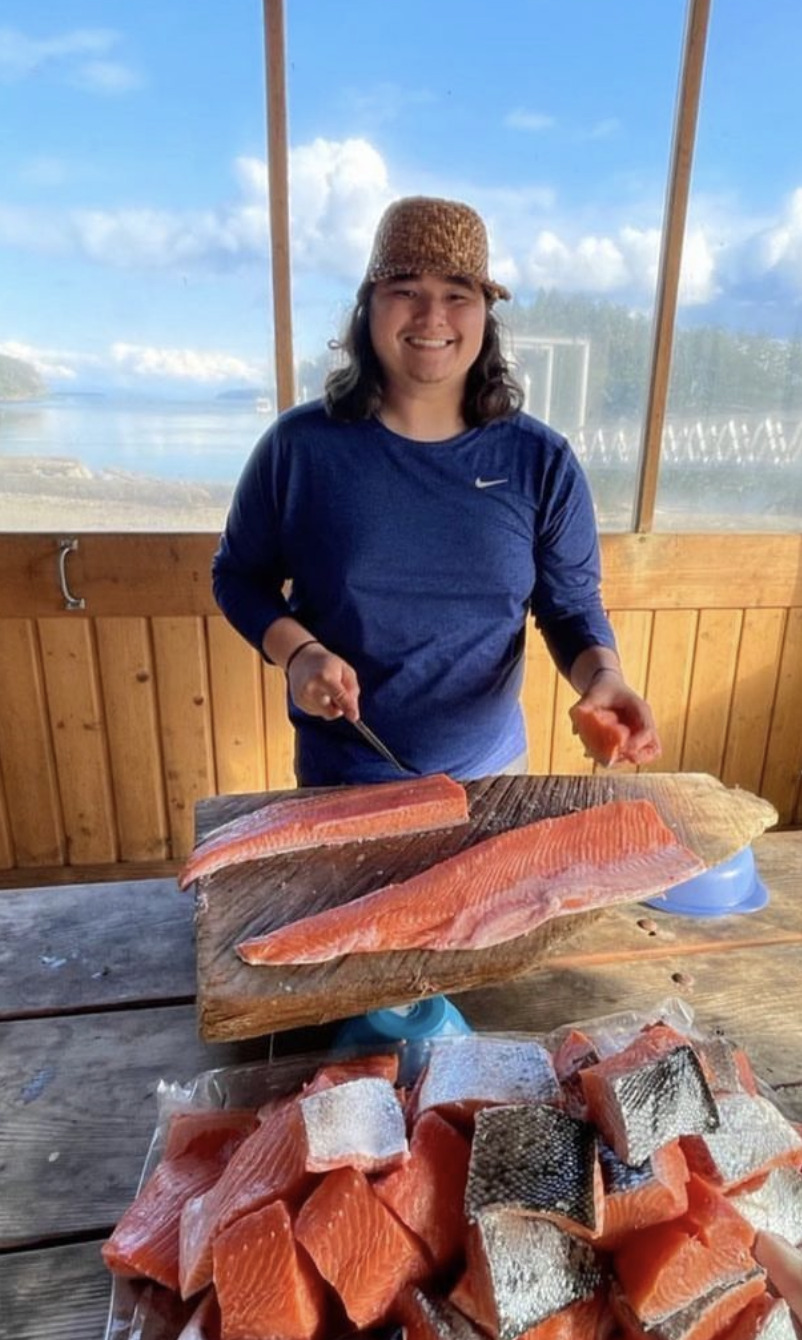 There's a bounty of delicious seafood available now, as Terry attests. "Fresh king salmon is in right now, and that's pretty special. Your first piece of fresh king salmon is always the best. This time of year, the spring kings are always real fatty." 
Lummi Seafood Market isn't just a job for Terry, it's his passion and way of life. "It's different because I'm an entrepreneur and there's sweat equity in it," he says. "I'm not just working for a paycheck, I'm working to keep it going. A lot of times, you don't even get a paycheck. Half the year is probably donated time for me. But it's okay, because it's still creating jobs that aren't coming out of government tribal dollars. Entrepreneurship is important for our community because I'm creating something out of nothing. My trust is being put into seafood. I'm trying to make this place grow. We are our own creators, using our creativity."  
And grow it has. Lummi Seafood Market currently sells at Bellingham Dockside Market, and recently became approved to sell at the Bellingham Farmers Market; they'll be there later this season, providing a welcome addition of seafood and protein to the market's offerings. Lummi Seafood Market is also partnering with Twin Sisters Markets and others that are up and coming that are selling their Salmon Woman brand products, such as canned sockeye (otherwise known as "Seki" in the Lummi language) salmon and fish fillets. Terry's goal is to keep expanding on the Salmon Woman branded product types. 
While the ability to support tribal fishermen, himself, and his community is deeply rewarding, Terry offers that what feels the most special is to share with his elders. "It's the most rewarding aspect of my work," he says. "I think that's where our treasures will be held in the afterlife. My personal belief is the more we give, the more we get back. If not now, at least in the next life. There's a balance in sharing these days. You can't share everything like you used to. A long time ago, the Native Americans believed that the wealthiest person was the one that shared the most in their area. Well, we can't do that anymore or else we'd go broke! But it's important to remember that teaching because it was a law – that we'd share, because it's going to be tenfold more in the next life. I think that teaching is the most special. Important, too."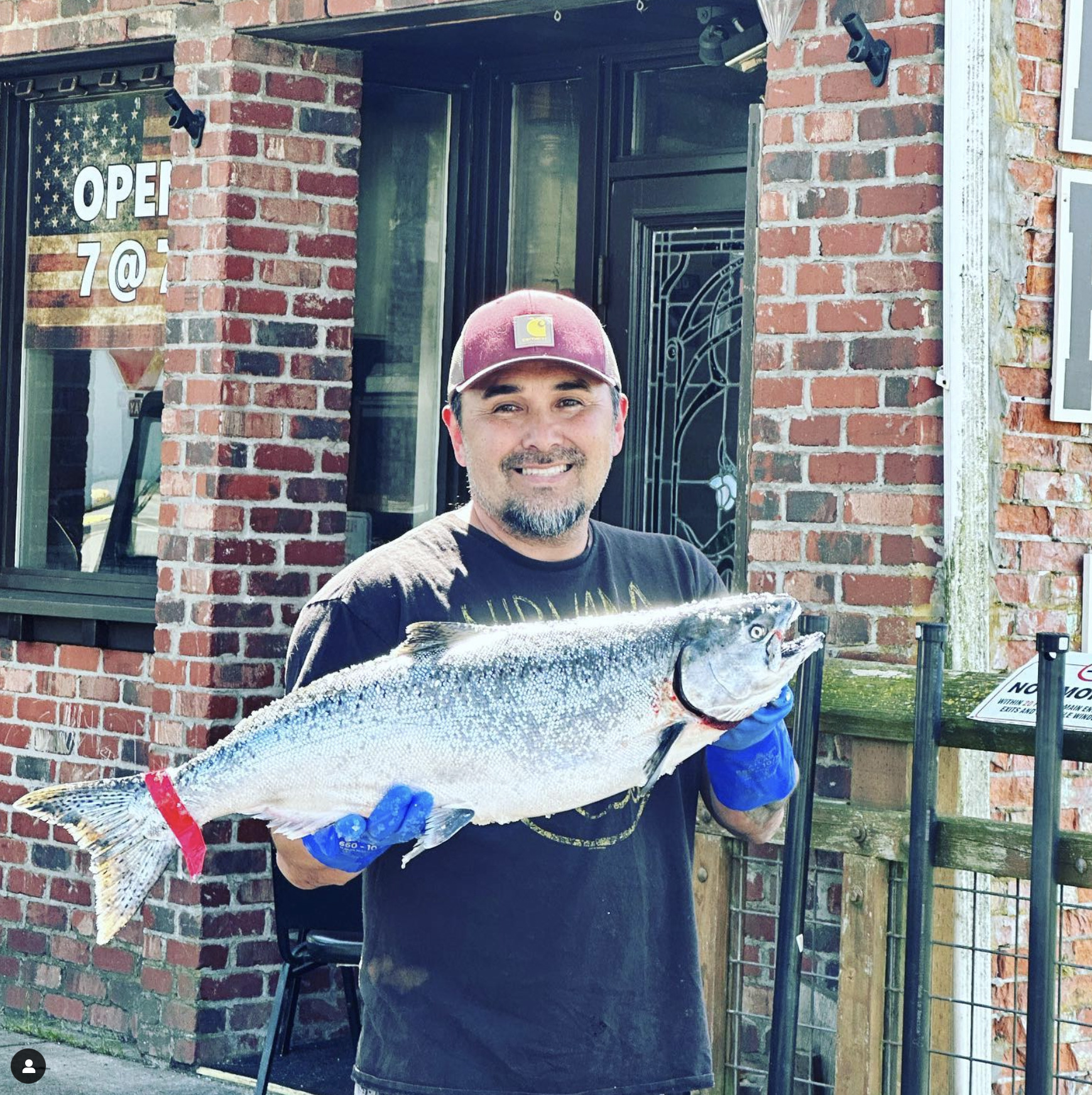 It's also important to Terry that people understand what it means to be a tribal fisherman and the history behind his work and the fish that are at the center of his community. "I can speak to being a tribal fisherman in my heart," he says. "Not too long ago, in 1855 the Point Elliott Treaty was signed and our ancestors' most important concern was that we'd be able to fish – because we lived off the fish. We were promised that we were going to be able to fish. In the treaty, it didn't say that we'd have to share half the water with non-tribal people. But I don't think they thought like that back then. It was all so plentiful. But these days, it's not that plentiful. We should revisit that in this local area with our tribal people – the tribes should be able to have more than the non-tribal people. This is what was promised to us, this land. It's not just about the land. Our ancestors underlined it – we had to be able to fish. That's how we've always survived, it's in our DNA. That's how I see it." 
Terry has dreams and visions for the future of the Lummi fishing community and the Seafood Market. "I'd love to have our own facility where we can smoke and can our products in one spot. We need more fishermen doing what I'm trying to do – add value and sell through the year. Fishermen need coaching to add value to their products." Additional locations would increase market access for fishers and increase community members' access to fresh, culturally relevant and delicious native foods. 
While these dreams are still in the making, there are many ways to support Lummi fishermen, like Terry; head to the Lummi Seafood Market, the Bellingham Dockside Market, the Bellingham Farmers Market and partnering locations. You can also follow Lummi Seafood Market on Facebook, Instagram, TikTok and other social media sites for their newsletters, behind-the-scenes content, recipes, and updates on their catch and location, go to: www.linktr.ee/lummiseafoodmarket.