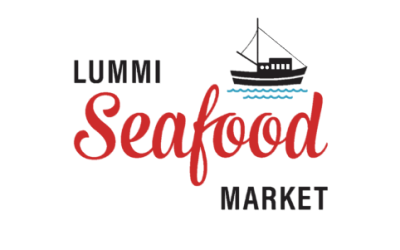 4920 Rural Avenue Ferndale WA, 98248
(360) 920-3447
terryp@lummiseafoodmarket.com
www.lummiseafoodmarket.com
Here at Lummi Seafood/Market we understand that eating healthy these days comes at a premium. Being located in the heart of the world renown, Pacific Ocean seafood eco-system, it shouldn't break the bank enjoying your home delicacy.
You'll find that LSM can make eating delicious seafood cost efficient, while it can also improve your family's well being by providing protein rich food from our backyard.
​
Our slogan, 'Fresh When Fresh is Good / Frozen When Frozen is Best' goes back to our roots – this was when people weren't able to get fresh produce and protein year round.
​
Today, new technology and improved distribution methods has allowed for our communities to always have the freshest ingredients – but it comes at a higher price.
​
Lummi Seafood/Market, we know the answer to being able to enjoy seafood without the stress of over paying for it – is by preparing FROZEN! Not only will you be saving money, but the freshness is always captured within the advance freezing techniques required by todays' standard fishing practices – plus you (or a guest) will not be able to tell the difference in whether it was from fresh or from frozen before serving.
​
Please ask our crew any questions you may have regarding cooking from frozen and feel free to have a look yourself here: Cook From Frozen!
Indigenous-Owned
Sustainable Practices:
Sales Methods: Online Store;In-Store;Wholesale
Neighborhood: Marina/Marine Dr/Squalicum
Return to Main Business Directory or View ALL Business Listings