The practice of giving gifts is one that celebrates true reciprocity – both the giver and giftee receive something special. Perhaps no one exemplifies this better than local business Madrona Gifts, who has turned occasions like birthdays and holidays into opportunities for delight, generosity, and sustainability.
Madrona Gifts makes gift boxes full of incredible local treats and treasures. Each one is carefully curated with items that represent the best that this community has to offer. Founder Kirsten Lutes puts deep care and intention into every box that heads out the door. "We procure only locally-made goods – edibles, botanicals, and household crafts – from Whatcom, Skagit, Snohomish, and San Juan counties," she explains. "And prioritize natural, earth-friendly products from small, like-minded businesses. Then we box up those items in beautiful, themed gift sets or offer them individually in our Build-a-Box feature."
Not only does Kirsten focus on locally-made products, she also always holds sustainability and ecological responsibility at the heart of her business. "We don't want to add to all the waste out there from online shopping," she says. "We don't want to add to the carbon footprint. We do all zero-waste packaging and carbon neutral shipping."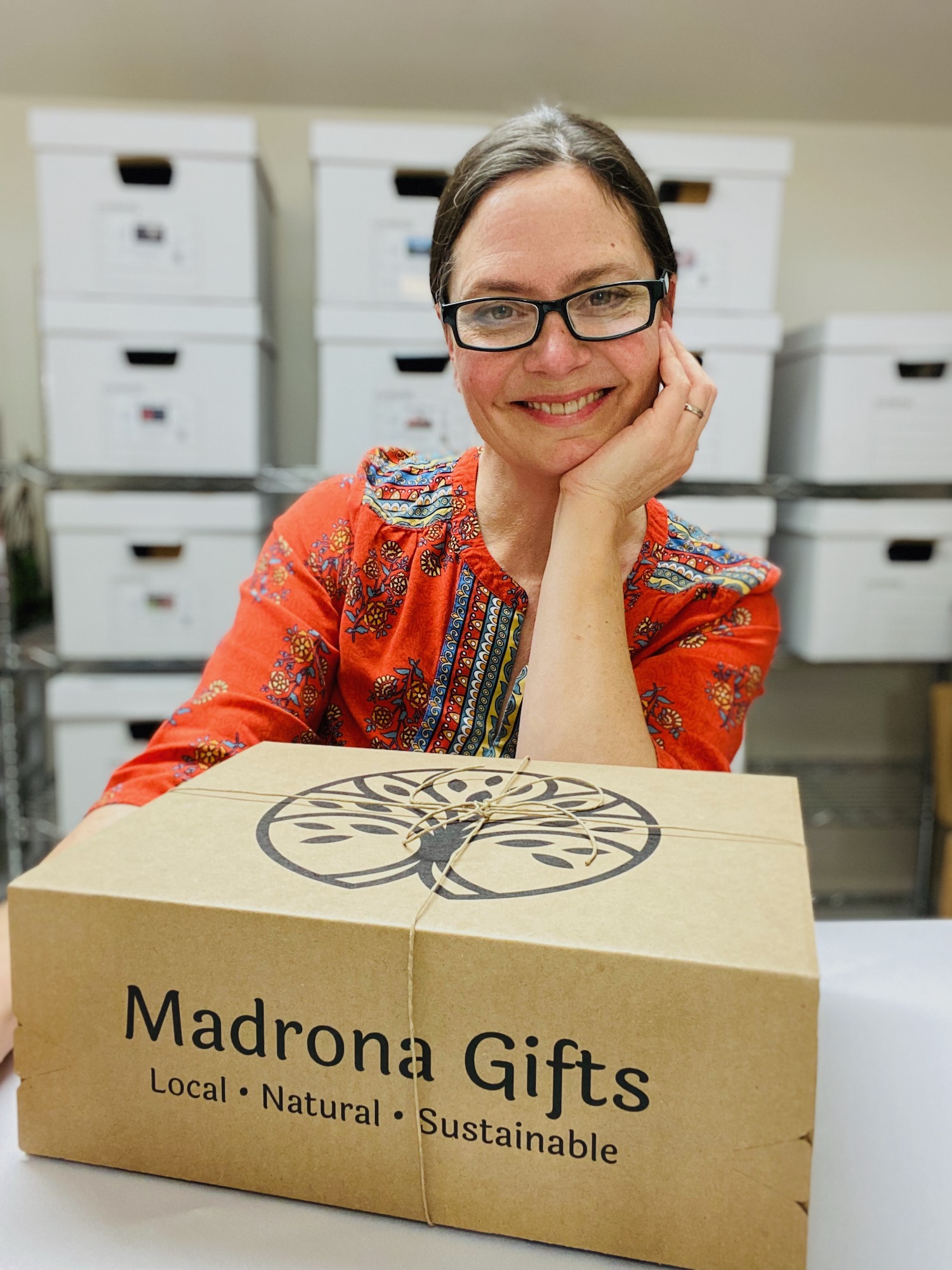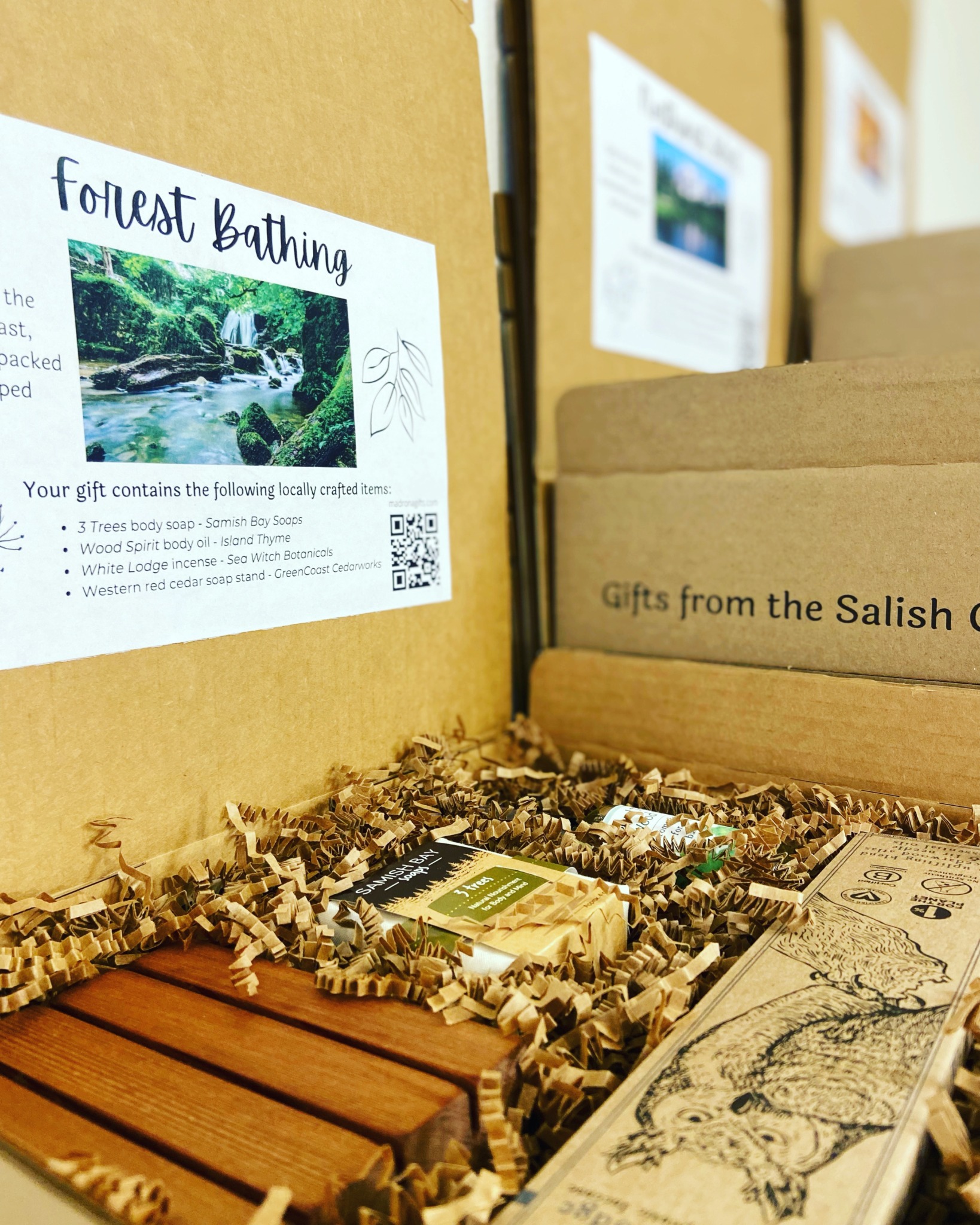 Kirsten sources the items and the packaging as locally as possible. The boxes come from a local box-maker, who uses 50% post-consumer recycled material and non-toxic ink for printing. Her bubble wrap is corrugated cardboard, and she uses all craft packaging because it's more sustainable than the typical bleached white or colored options. Kirsten delivers boxes herself within Bellingham, a service she offers to encourage this kind of conscious consumption. 
Madrona Gifts is more than a business; it's an expression of Kirsten's deeply held beliefs and ethics. "It's really who I am," she says. "I've been making and sourcing local goods for gifts for a while, just because I love doing it. My family doesn't shop at Amazon, and we always shop from local businesses if we can before shopping online. I saw a possible need for this in our community, and others wanting to follow their own ethics and values while giving gifts." 
Community is a huge part of Madrona Gifts and what Kirsten hopes to offer with her gift boxes. "I want to promote more community consumption," she explains. "When you narrow down your consumption choices to within your own community, you're directly supporting the livelihood of the people in the place where you live. It's so important these days."  
Kirsten started the business in the middle of the pandemic, and it provided her with a sense of community despite the physical isolation. "It's been such a fabulous way to connect with all these local makers and artists. There are so many out there, and it's very rewarding to be able to source their products and be a part of that community."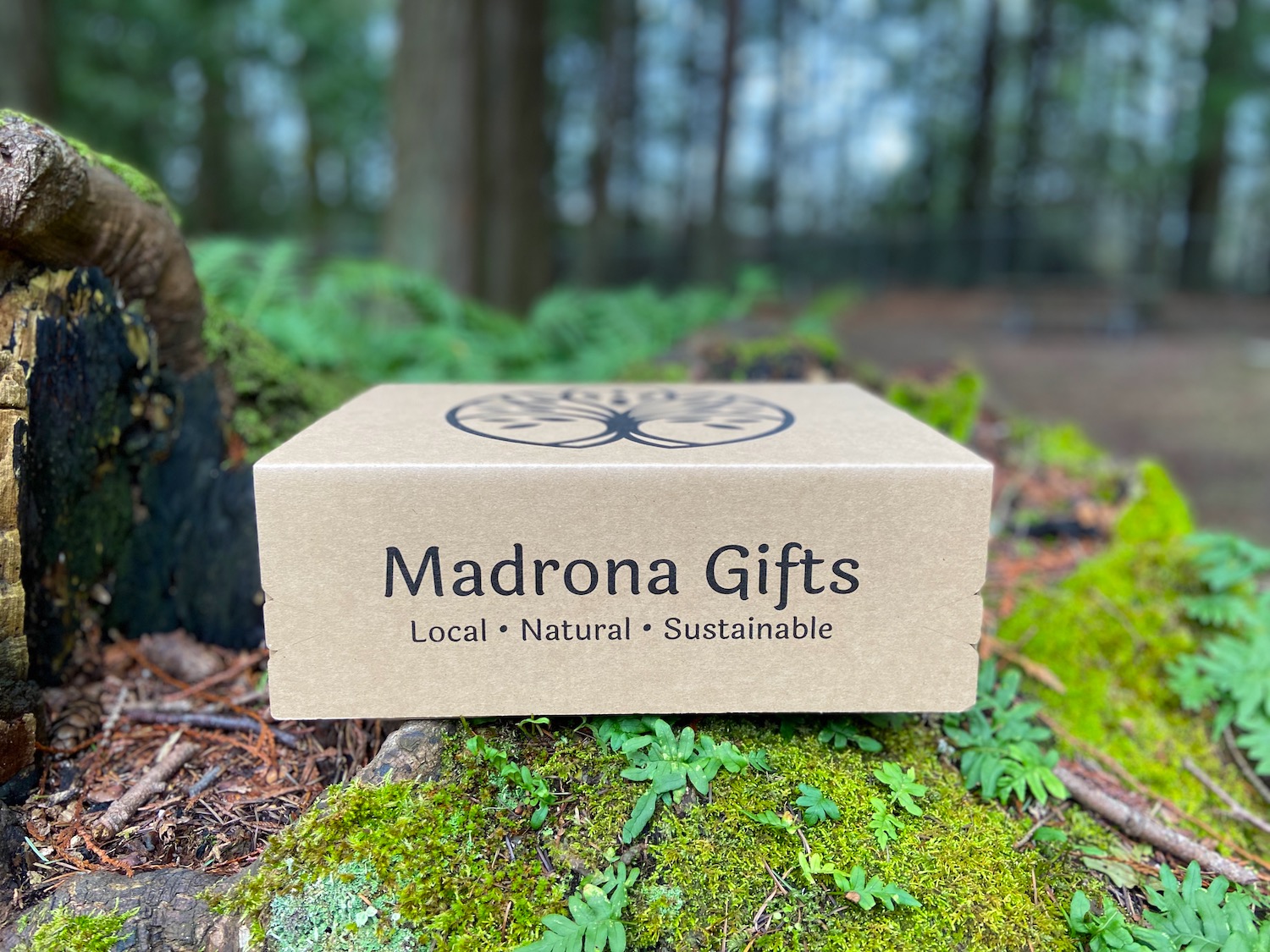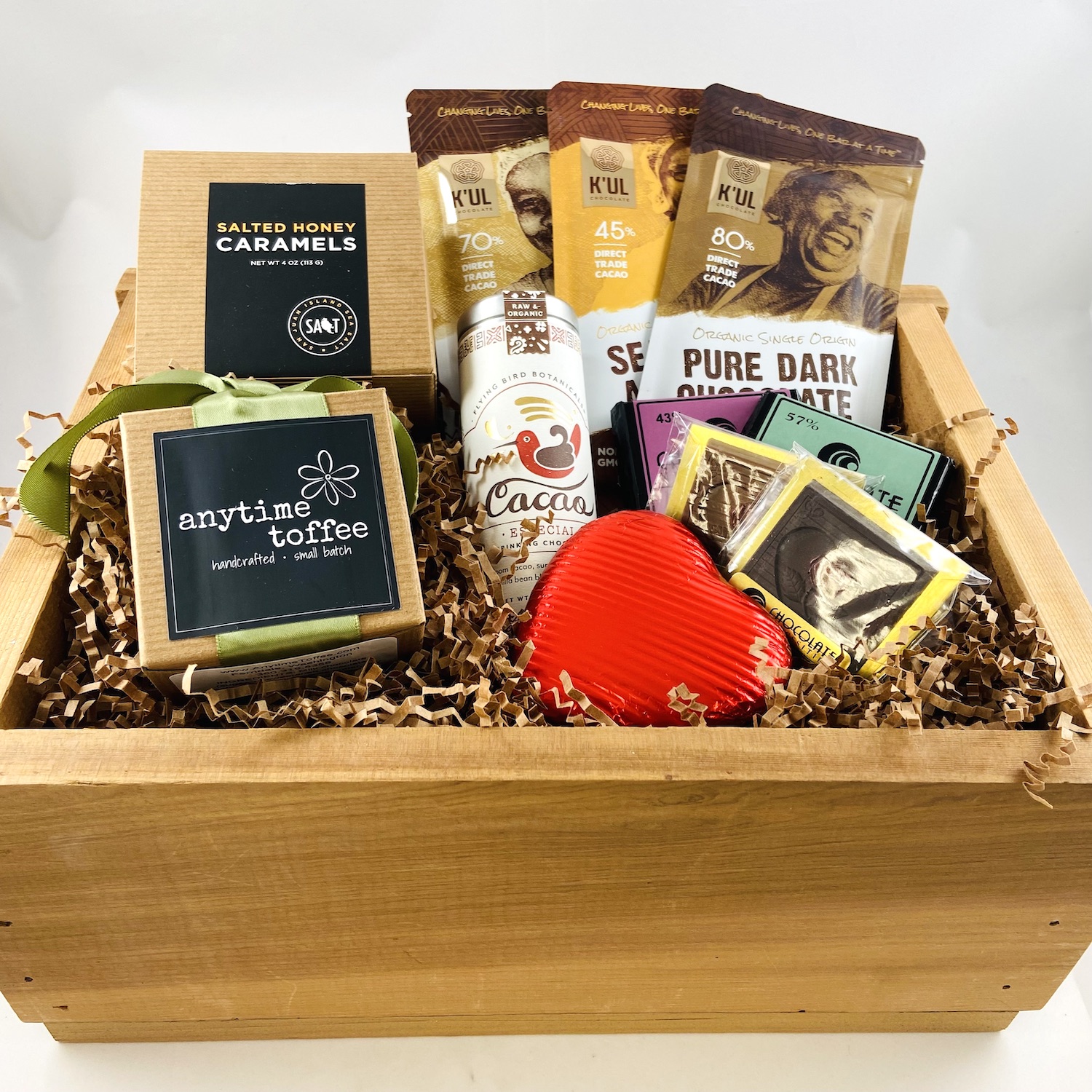 The results of these connections and collaborations are beautiful; Madrona Gifts' gift boxes are varied, thoughtful, and designed for any occasion. Since Mother's Day is coming up, Kirsten describes a couple favorites that mothers and mother-figures might enjoy this spring.
This Mother's Day, give the gift of reciprocity: to the mamas and mama-figures in your life, to this community, and to the Earth.