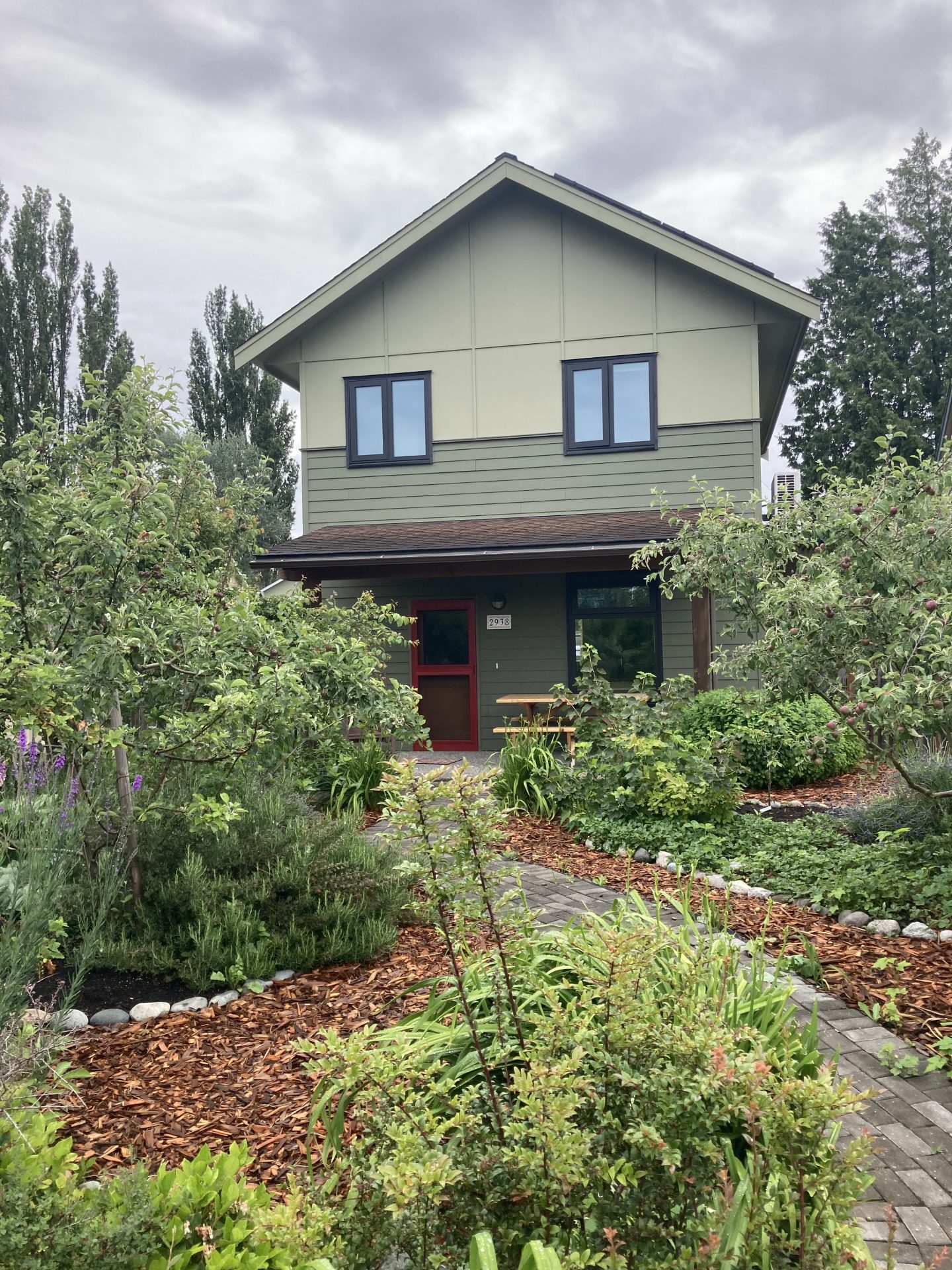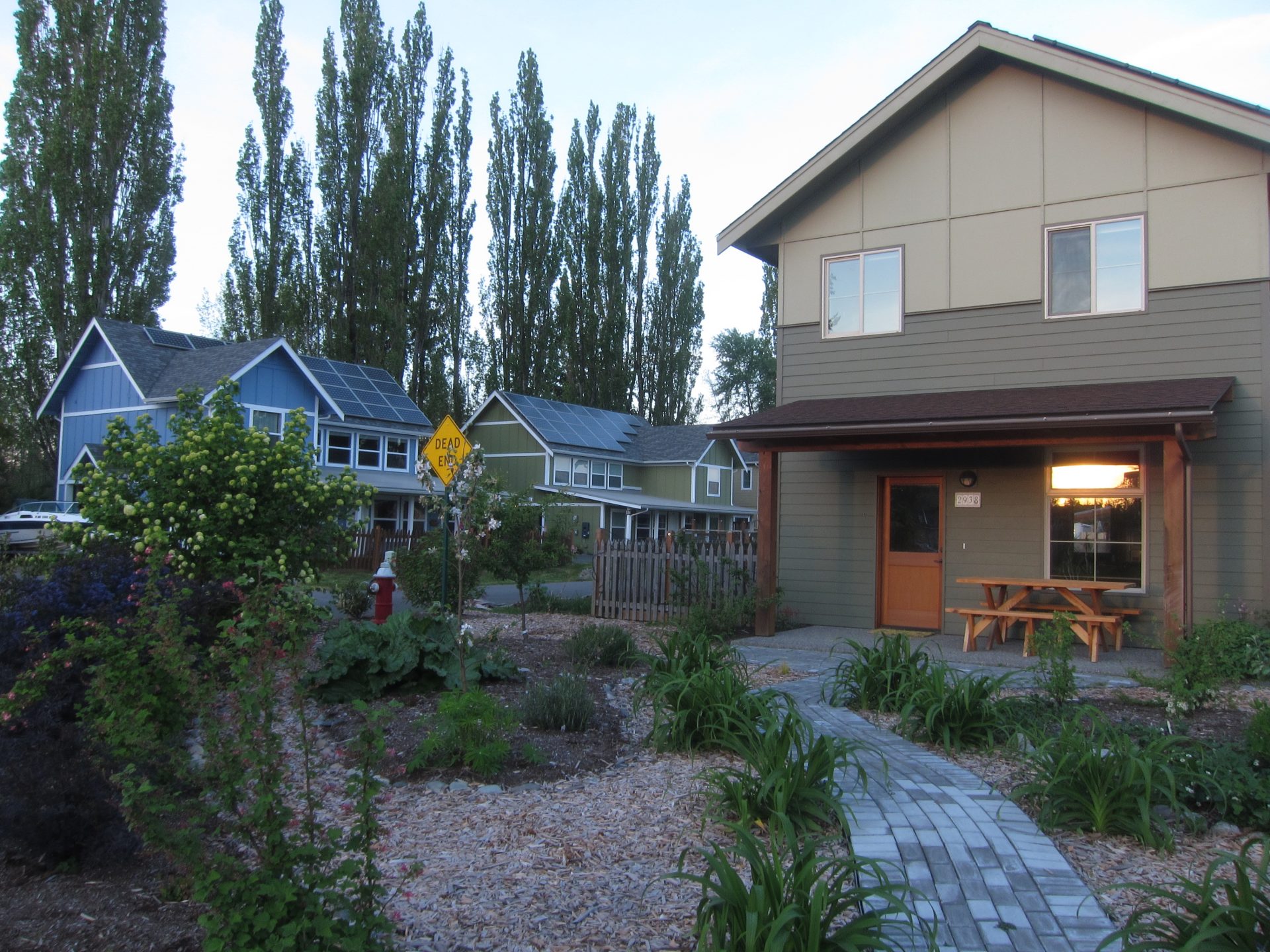 Madrona Net Positive was the 100th home to enter into the Kulshan Community Land Trust, an organization that supports permanently affordable homeownership in Whatcom County. The home was developed in partnership with Cascade Joinery, a design-build firm that specializes in green building and custom timberwork. The design of Madrona  Net Positive balances environmental performance, aesthetics, and affordability.
The plan for this home was to be highly-energy efficient, but when the current owners took over the keys, they made some critical changes to go beyond efficient to net-positive energy! The home now produces 2.5x more energy than it uses in a single year.
As a home for the community land trust, the initial energy strategies were to utilize passive solar and put an extra case into the home's envelope, as these are both costly and difficult for future homeowners to upgrade to. Cascade Joinery used advanced framing with 2 x 6 studs on 24″ centers to minimize the amount of lumber needed in construction and maximize available cavity space for insulation. They also included 1" of exterior insulation to eliminate any thermal bridging!
To complement the great performance of the building envelope, the ductless mini-split, and the solar PV that came with the house, the new owners added a super-efficient heat-pump hot water heater, Cascadia triple-pane windows, and additional ventilation via an HRV (heat recovery ventilator).
The compact size of Madrona Net Positive is just one aspect that contributed to resource conservation. Many materials were made of recycled content, including the insulation, carpet, various wood materials, and even reclaimed cabinetry. KulshanCLT also developed a waste-management plan to reuse or recycle construction materials.        
The owners are very diligent about managing plug loads around the house. Electronics around the house feature switchable strips. Using a watt meter, the owners test all plug loads to determine draw and identify vampire loads. While being cognizant of plug loads and usage, the owners have not needed to impact comfort to attain net-zero usage.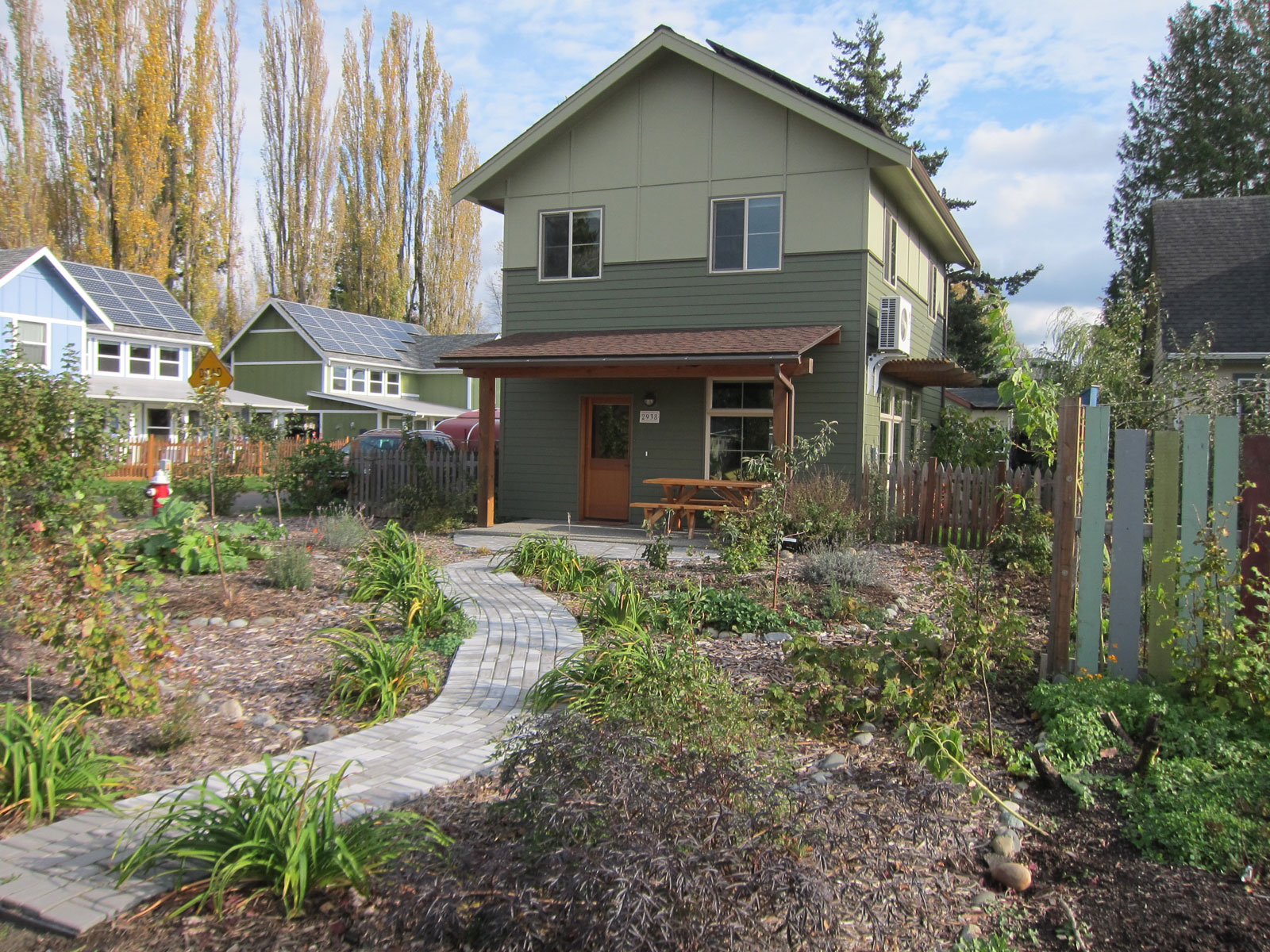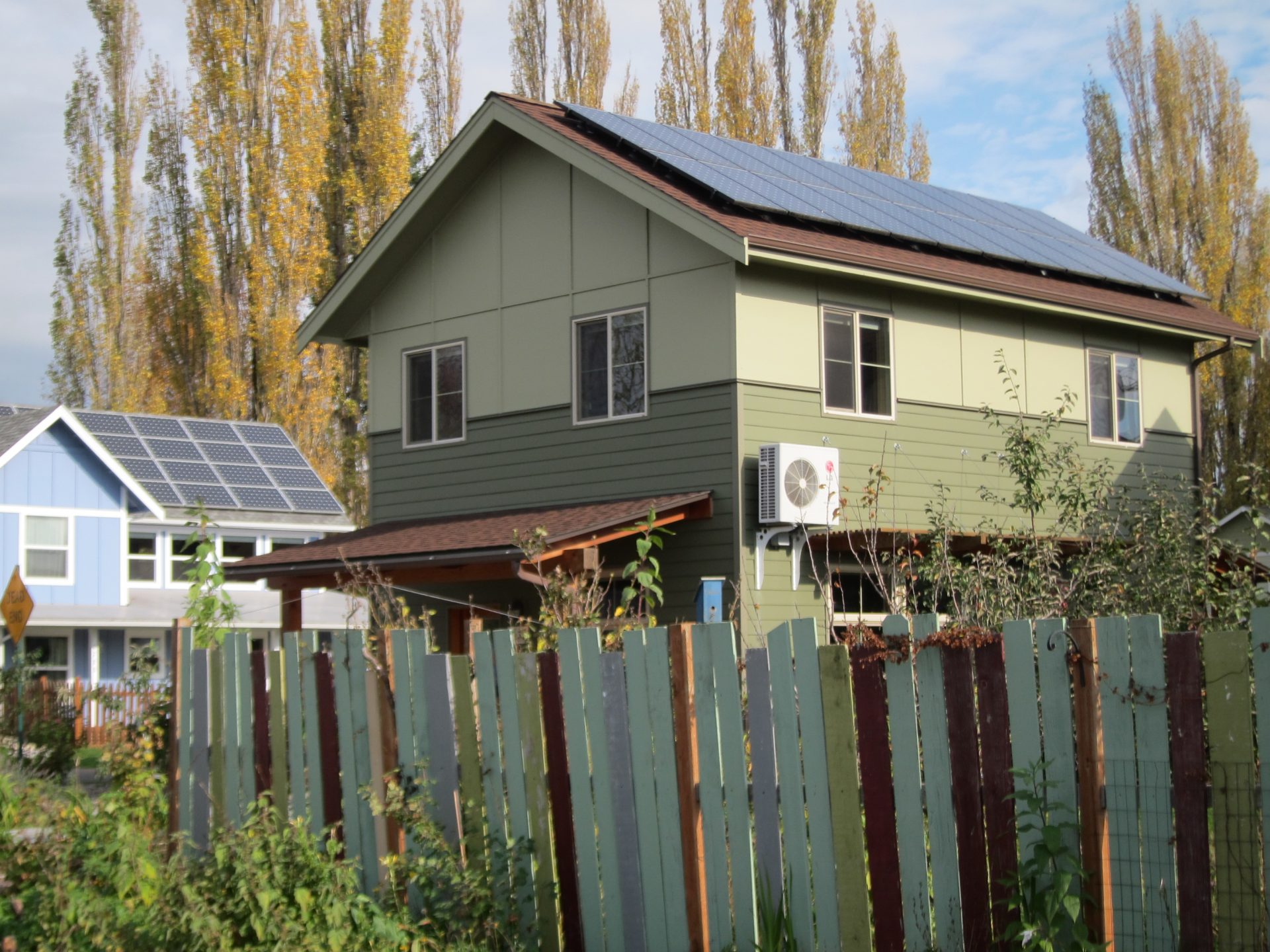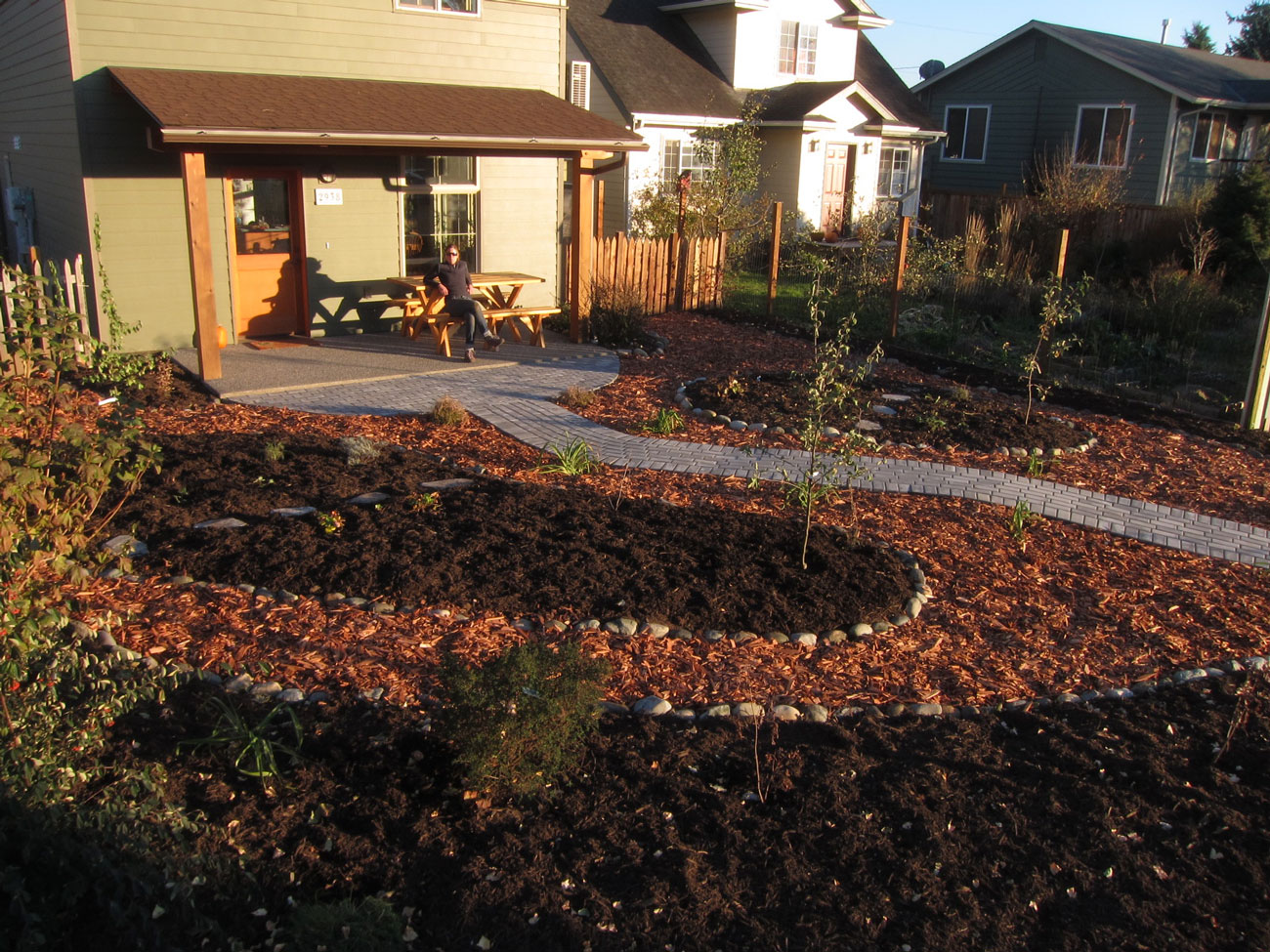 | | |
| --- | --- |
| Design | |
| Location | Infill near schools, services, and transportation |
| Site | Low-impact landscape with native plants and fully mitigated stormwater runoff |
| Water Efficiency | Low-flow fixtures |
| Energy & Atmosphere | Ductless mini-split, 4.95 kW Sanyo PV system, heat-pump hot water heater, super-efficient envelope with triple-pane Cascadia windows |
| Materials & Resources | Salvage, repurposed, and recycled content materials, efficient use of materials, comprehensive waste management |
| Indoor Air Quality | Heat Recovery Ventilator, low-toxic materials throughout |
| Certifications & Education | LEED platinum, Net Zero Energy,  ENERGY STAR, Built Green 5 Star |