Located in Everson WA,
Mariposa Farm
grows organic produce and berries under the care and expertise of Joaquin and Lis Lopez. They share their harvests at farmers markets, stores, food banks, and through their
CSA
(Community Supported Agriculture). Above all, the food Joaquin and Lis produce is meant to feed and nourish their community, a value that has kept them growing through more than ten years of farming.
Joaquin and Lis' values and stories are reflected in the name of their farm, as well. "My wife chose the name Mariposa [Spanish for butterfly]," Joaquin says. "We're both from Mexico, and she said that we migrate like the monarch butterfly that flies from one place to another place. She said the butterfly is like us. We go back to see our families in Mexico, then come back here, then go back… that's how we got the tradition of Mariposa."
Growing food has been part of Joaquin's life since childhood. "I grew up farming in Mexico with my grandpa and dad," he recalls. "We moved to the States in 1997, and I did construction for a while and went to school for a short period. I met Lis and we got married. When we were looking for housing, we both liked the idea of growing food. That's how we got this place and started farming. At the beginning, we started with 9.5 acres. We had no implements, no help, and we had our full-time jobs. Lis was working at another farm and I was working construction. We did that for four years – we'd come home, take care of the kids, and work on the farm in the afternoons and especially on the weekends. We never had a weekend."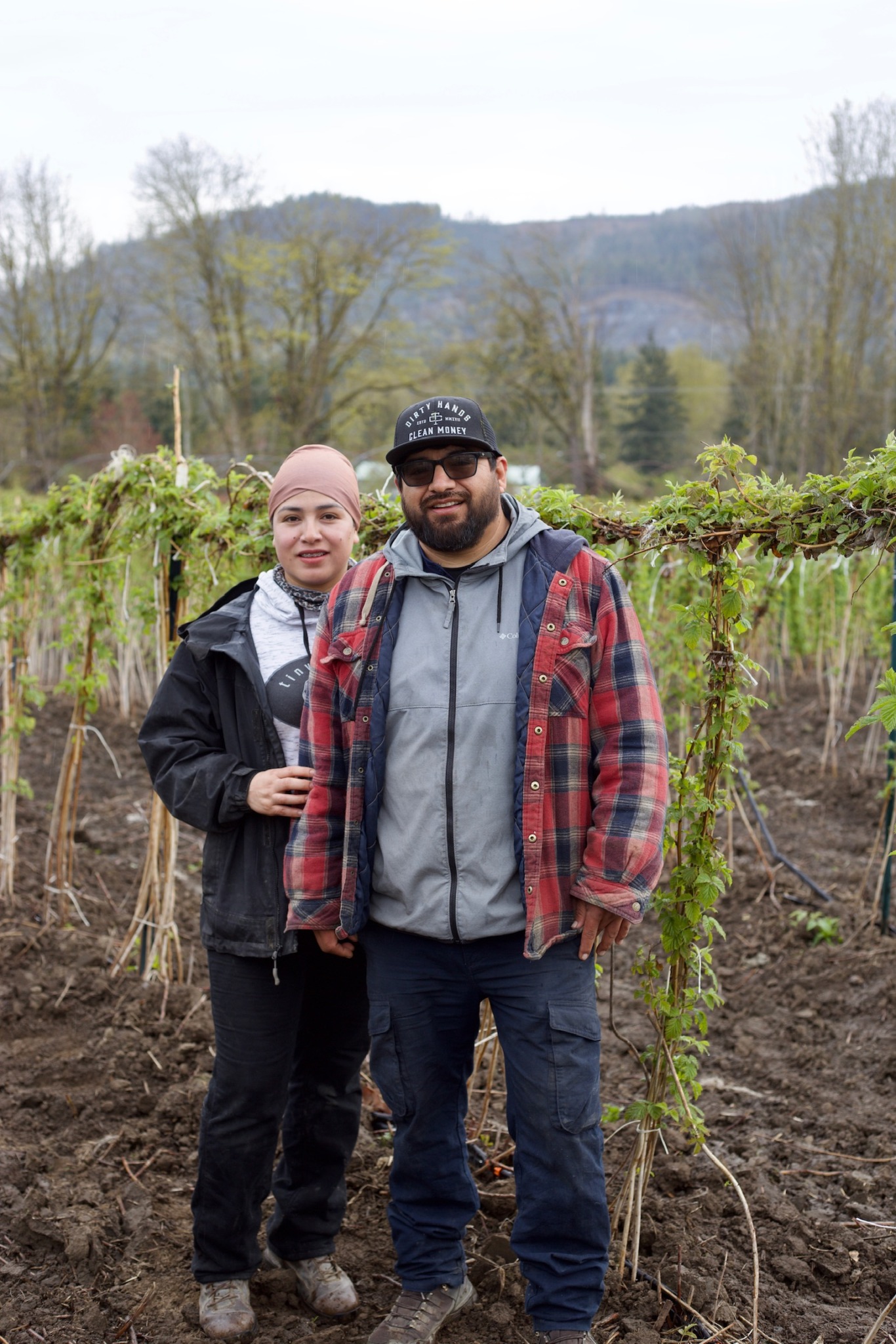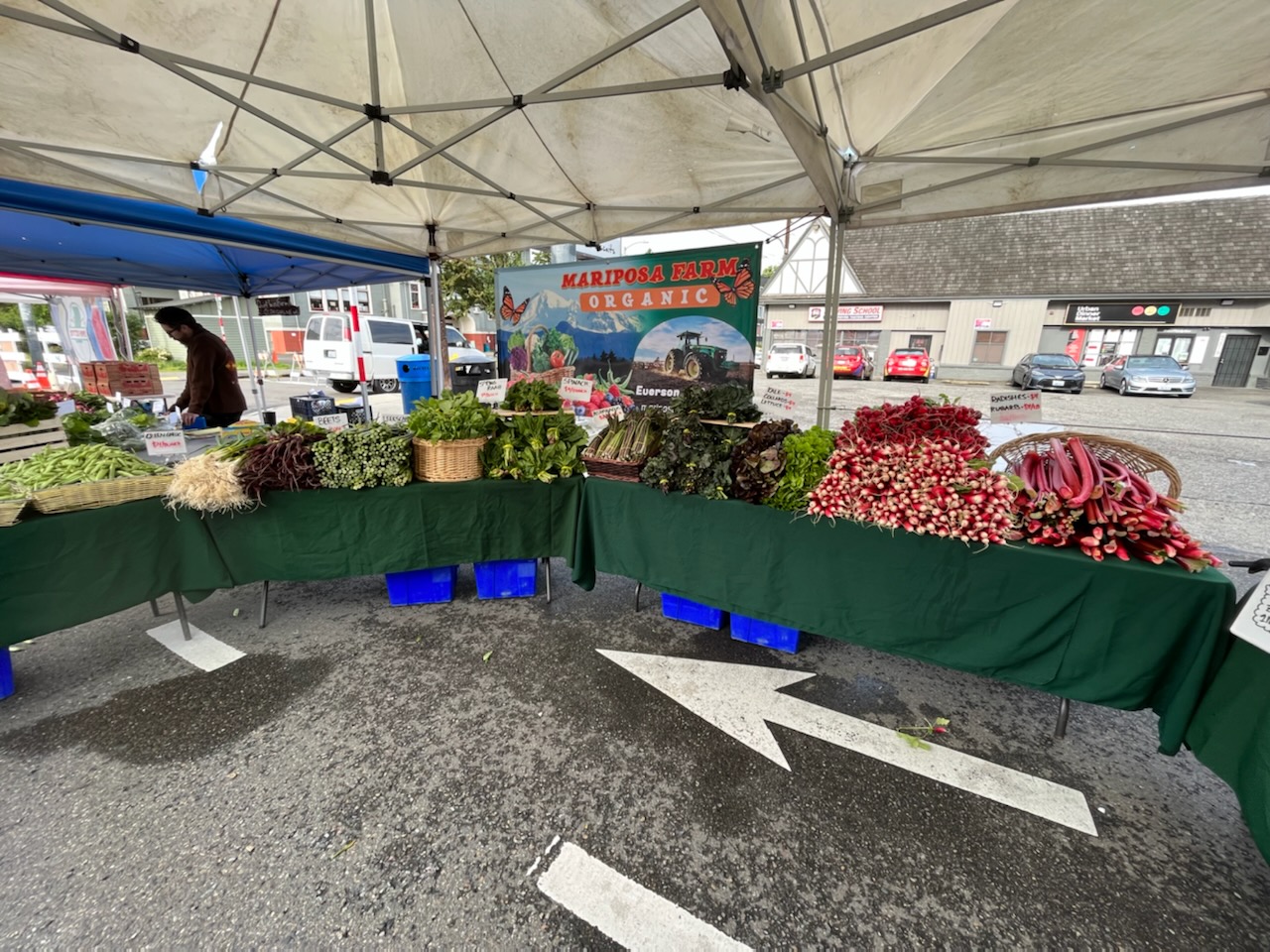 That hard work paid off, and Mariposa Farm now has 50 acres and sells at markets in Bellingham and Seattle. In addition, their CSA can feed up to 400 households in both the Bellingham and Seattle areas. This year, Mariposa has pick-up locations at the Bellingham Farmers Market, six farmers markets in Seattle, and six Pagliacci Pizza locations in Seattle. To learn more and sign up for their CSA, click here.
CSA is just one of the many ways Mariposa connects with their community. They're beloved vendors at the Bellingham Farmers Market and six locations in Seattle, and are working with Alluvial Farms this year for a farm-to-table dinner series. "They invited us to do a dinner with them," Lis explains. "We provide the veggies, and we talk to people about our farm and our CSA. We share our story and what we do here."
Giving back to their community has always been a priority for Mariposa. "The Neighborhood Farmers Market has a program called Growing Against Hunger, and they get funding from the government to buy food from farmers market farmers and donate to food banks," Joaquin explains. "That's another way we help our community – bringing food to the food banks."
Mariposa has prioritized building relationships and nourishing their community for a decade; it's been a core value that's motivated and sustained them through the hardships and triumphs of farming. It's also been the value that helped them rebuild and recover after the devastating floods of 2021, during which they saw their field and equipment submerged under more than four feet of high water.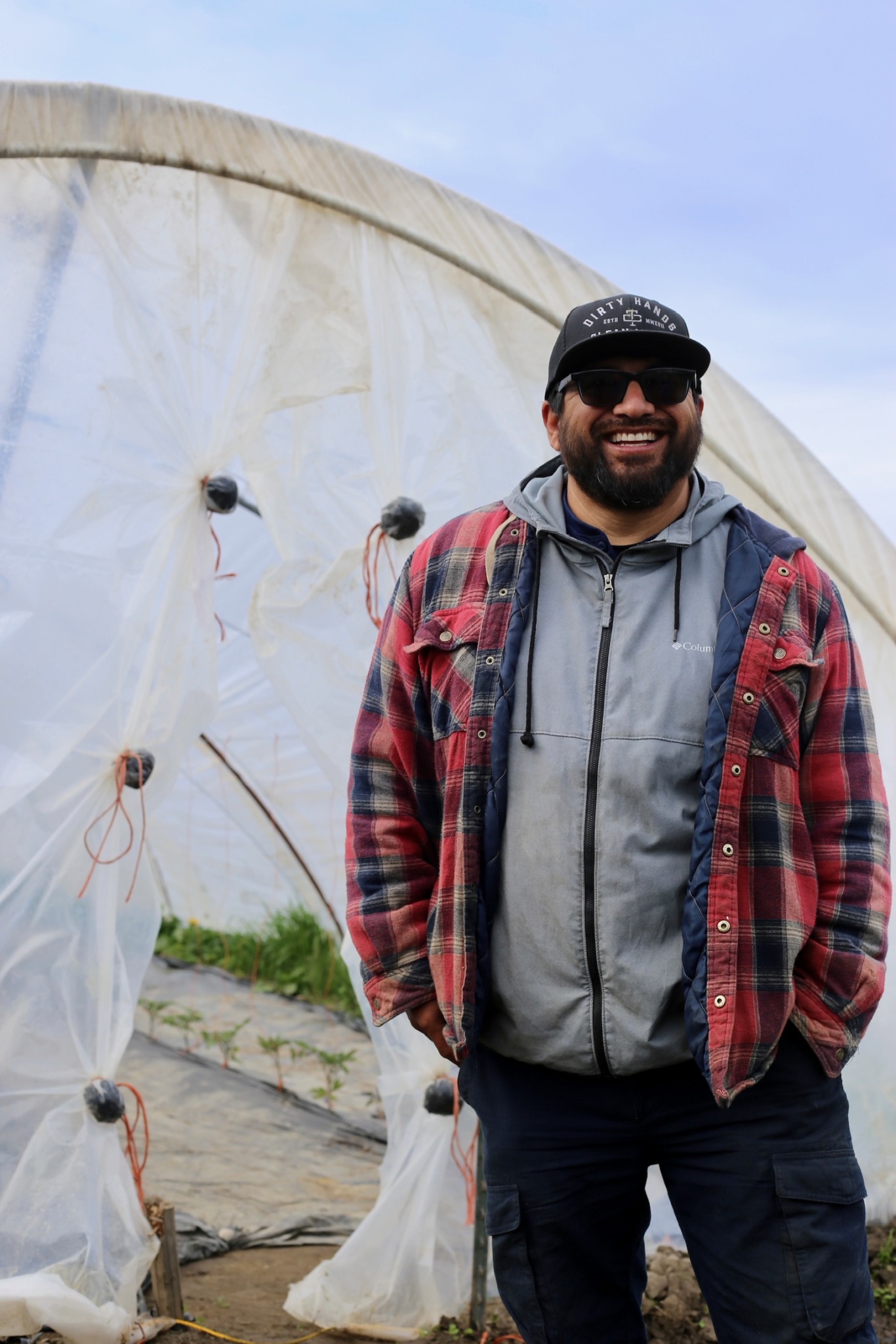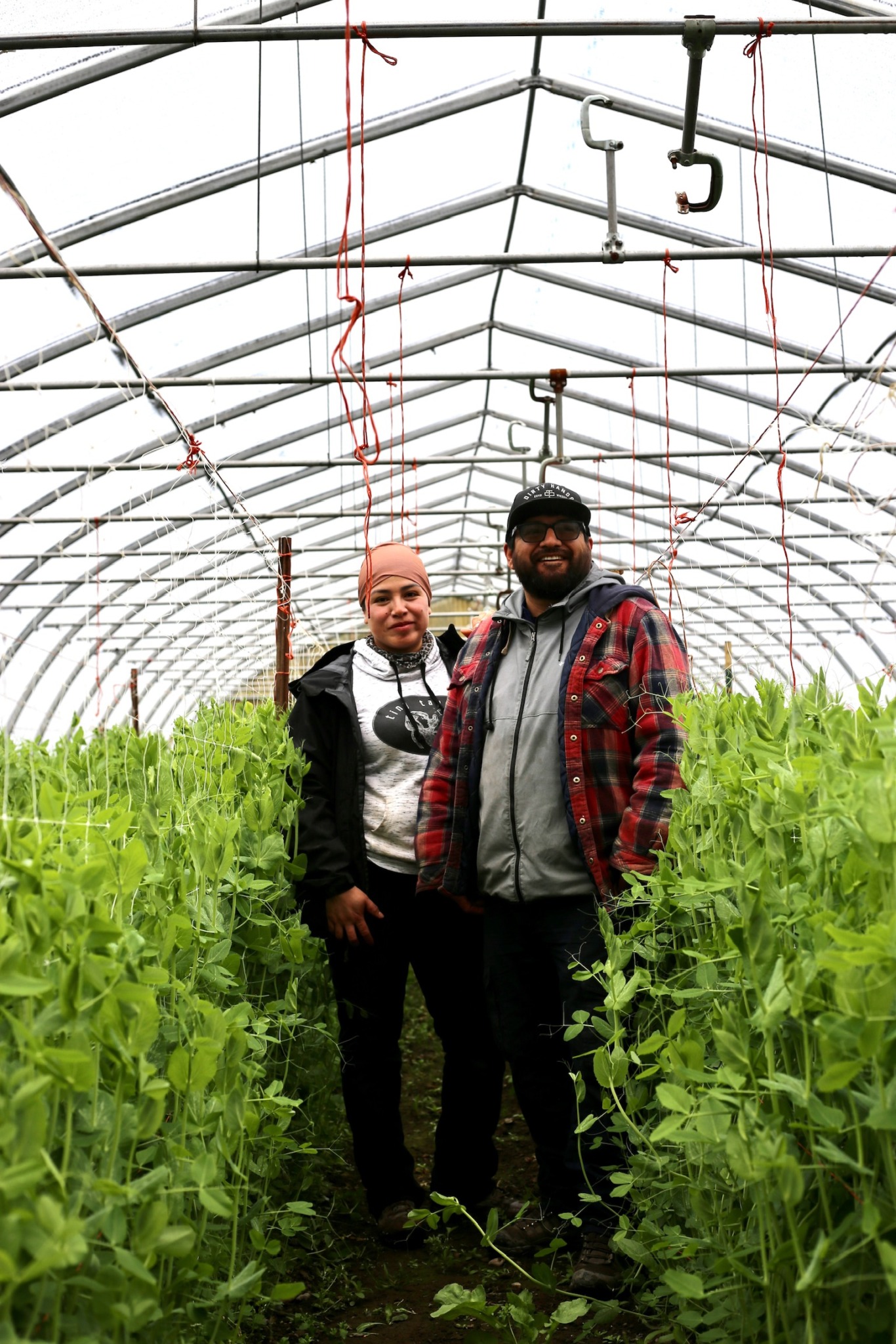 "It was a really hard year," Joaquin recalls. "It had been good up until then, but we grow all winter long, so we lost all the crops in the ground. It was hard to start thinking about the next year, because we didn't even have a house. Our house had been so damaged we were staying with my uncle until we got it at least clean and dry. It took a little over a month before we could fix all that. But we stopped selling and going to the farmers market. At that point, it was March and me and Lis weren't sure if we wanted to farm that year."
But Joaquin and Lis' community saw the struggle they were going through and stepped up with unprecedented generosity, support, and love. "We got so much help from our community," Joaquin says. "They started a GoFundMe, which put us on the right track again – so many people donated. We were able to fix our tractors, fix our house, buy our supplies again. We were able to come back little by little and start again."
It was a true outpouring of love and support for Mariposa – but only a fraction of what they needed to recoup their losses. Farming is expensive, and often operates on the narrowest of profit margins – having to replace even one tractor is a huge burden, let alone all the equipment, supplies, and crops that Mariposa lost. 
But support came in many forms, not just monetary donations. "People who had worked for us helped us out at no cost, more like friends. They helped us when we needed it the most. And we heard from our customers how happy they were that we could continue to grow food for them. They showed us the love, that they really care about what we do. It's a feeling me and Lis will never forget. Not just because they donated. We also got calls, emails, and letters from so many people."
The gifts that Mariposa shares with their community – from Whatcom County to Seattle and beyond – have touched so many people, inviting care and connection to both food and the humans that grow it. Joaquin and Lis find these connections deeply rewarding. Joaquin adds, "We came back that year [2022] more motivated by all the customers and people who donated. We were more excited to come back. It was a very good year, and this year looks even better."
Joaquin and Lis also know that what they grow now will ripple out for years and generations to come. "One of the best things is to see our family on the farm," Joaquin says. "It's something I would never change. I grew up on a farm, and now my kids are growing up on a farm. It's a really good reward to see your kids in the field. Sometimes my daughter brings her friends in the summer, and they're out picking and eating berries."
Mariposa Farm grows food with love, intention, hard work, and a deep commitment to making their community a stronger and more nourished place to call home. As Lis says, "We know we're doing the right thing. You plant the right seeds with your heart, and everything comes."
Join Mariposa Farm on their journey by signing up for a CSA here.