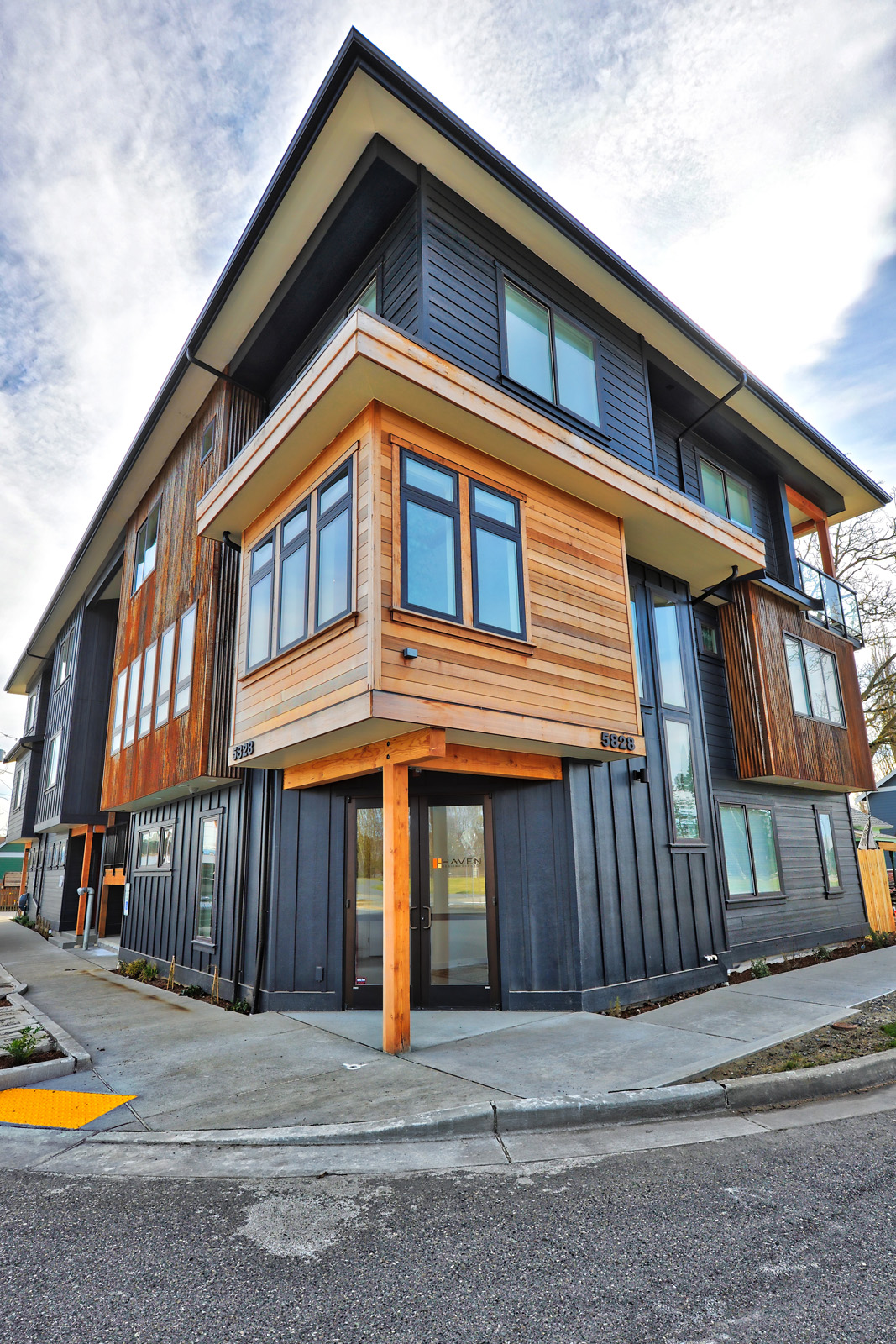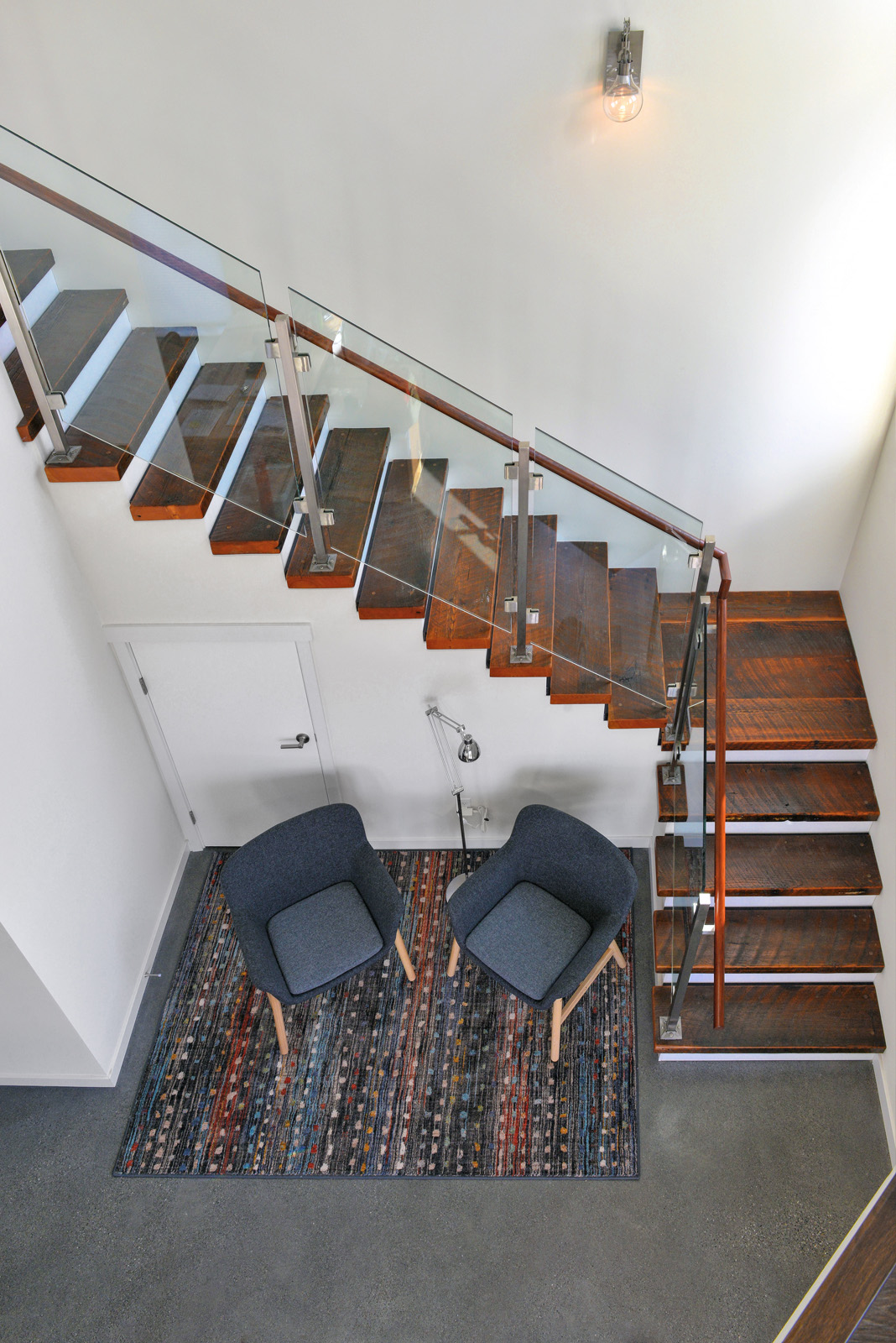 After a long search, Sean Hegstad, owner at HAVEN Design Workshop found the property that would become the future home for Mindful Mixed Use, a creative approach to meeting the need for a great office space that also provides five residential spaces. The Griffintown District in Ferndale was the perfect spot with flexible zoning and the right price. The site included an abandoned home that was on the northern entry into Ferndale. And so, Mindful Mixed Use had found its home!
As HAVEN headquarters, Sean wanted this project to exemplify HAVEN's belief in providing better living, so he set the goal to make the project an attractive and rewarding place to both live and work. True to the nature of mixed use, the strong commercial tenant activates and enlivens the public street corner, while the residential entrances enjoy more privacy and less traffic on the less-busy Eaton Street.
The residential units have large south-facing patios with blueberries and strawberries planted for residents, and most of the great rooms have light coming from three sides. The two-story office has its primary light coming from the north, which provides a more balanced light for office use. Additional features include flexible parking that allows for reduced spaces for residential- and commercial-use based on alternate use times. By including a rain screen behind all siding, the building will be more durable and help buffer extremes in heating and cooling needs for the occupants. And for the EV lovers, a charging station was included for both employees and building tenants.
HAVEN Design Workshop now has a wonderful office in a location that serves the needs of Whatcom County and beyond. Haven has built its first project and looks forward to the creation of future projects that enhance our communities. Importantly, we hope residents enjoy the experience of living in a place designed with care.
Some of the key features of this project include; multi-family infill, mixed-use, light-filled residences, electrical charging station, rainscreen, reduced car-dependent parking, etc.
The reasonably priced apartment units provide better natural light, privacy, and amenities than most apartment projects in Whatcom County.