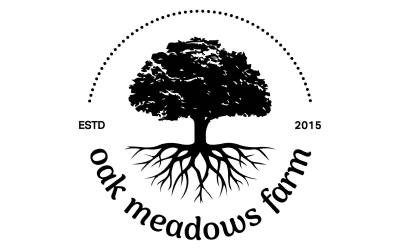 (360) 384-6005
oakmeadows.farm@yahoo.com
www.oakmeadowsfarmllc.com
Oak Meadows Farm is a small-scale, pasture-based, diversified livestock farm. We are centrally located between Bellingham, Ferndale, and Lynden, Washington. Our main focus is pastured poultry including broiler chickens, layers, and turkeys.
We are devoted to raising happy and healthy poultry and livestock in a sustainable manner that benefits both the land and the animals. Our goal is to provide local residents with an alternative to conventionally-raised meat and eggs.
Our poultry are rotated daily to fresh grass in movable shelters (chicken tractors). In addition to what they eat from the pasture, they are supplemented with non-GMO, corn and soy-free feed.
Sustainable Practices:
Sales Methods: In-Store;Wholesale
Neighborhood: Ferndale
Return to Main Business Directory or View ALL Business Listings