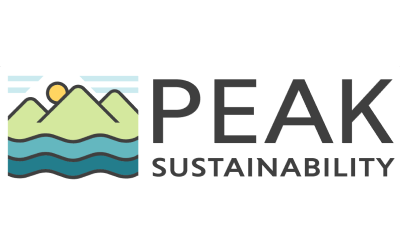 360-595-5075
hello@peaksustainability.com
WWW.PEAKSUSTAINABILITY.COM
Peak Sustainability Group is a trusted partner addressing the urgent challenges of our time: climate change, sustainable economy, community resilience, and ecosystem health. In an increasingly interconnected world, we help businesses, government, and nonprofits wherever they are to address their unique initiatives, priorities, and challenges. We see ourselves as guides in strategic alliance with our clients to create fundamental change by engaging our communities in crucial conversations and action. Over the past year, our team has grown significantly with over twenty multi-disciplinary professionals. Check us out!
Sustainable Practices: Watershed Pledge; Whatcom Smart Trips; PSE Green Power; Envirostars
Sales Methods: Services
Neighborhood: No Storefront
Return to Main Business Directory or View ALL Business Listings