Promoting
Local Businesses is
More Important than Ever Before
The holidays are a time to remind each other about the power of Thinking Local First, and all the good that local businesses do for our community. All year long, Think Local First reminds our community to celebrate local, independently owned businesses like yours.
This holiday season it is more important than ever to remind our community to Think Local First so we've partnered with WECU and other local agencies in Whatcom County such as Chambers of Commerce, Downtown Associations, and Whatcom County Tourism to bring the community one comprehensive online Local Gift Guide. We are still investigating the possibility of a printed guide and will update businesses if funds become available to offer the guide in a printed form. Interested in sponsoring or donating to make that option a reality? Contact Amy for more details!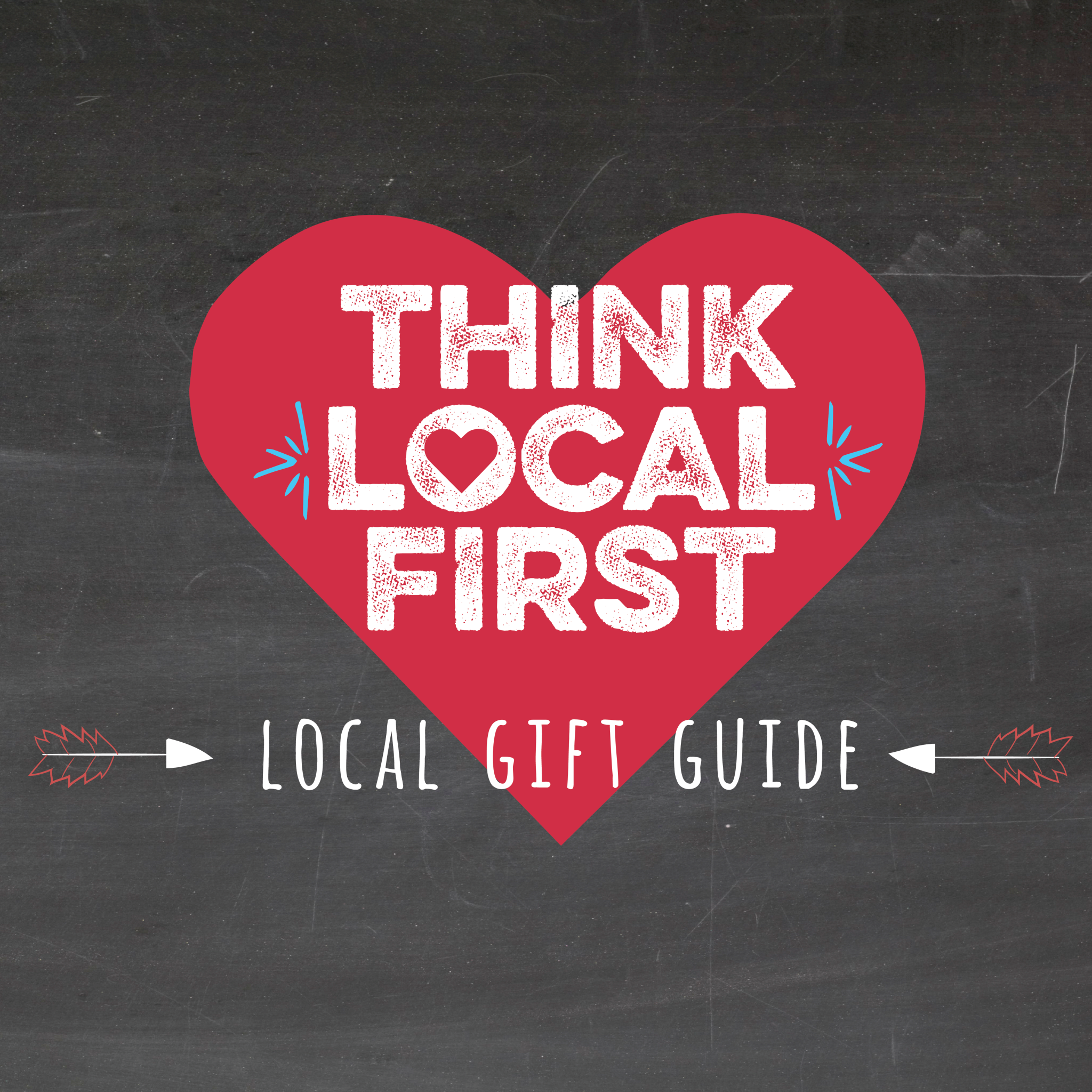 Deadline to sign up: October 17
Get in the Guide
We want to make it fun and convenient for our community to find and shop at local businesses for all their holiday needs, so we've created an easy-to-use online gift guide for ALL Whatcom County local businesses. The online Local Gift Guide is promoted all year long, and is refreshed each year before the holidays.
Any locally owned business in Whatcom County can register to be included in our online Local Gift Guide for FREE.
Sustainable Connections members can also submit a featured item to be included in the online Local Gift Guide for FREE. The featured item could be a product, meal, service, gift card, or something creative we haven't even thought of yet!
What is Considered a Locally Owned Business?
If you can answer "Yes" to all of the following questions, then your business is locally owned:
Is your business privately held?
Does 50% or more of your ownership live in Whatcom County (or surrounding counties)?
Is your business registered in the state of Washington, and does your corporate or national headquarters lie inside Whatcom, Skagit, San Juan or Island Counties?
Do you have full autonomy to make your own independent decisions regarding your unique business and it's purchasing, operations and distribution, as well as the name and look of your business?
Do you pay all your own marketing, rent and other business expenses without assistance from, or payment to, a corporate headquarters?
If you have questions, please contact Kerry, our membership specialist
Local Gift Guide Holiday Promotions Include
Advertising through local publications and outlets like Cascadia Weekly, Downtown Associations, Chambers of Commerce, Whatcom County Tourism, local online calendars, newsletters, over-street banners, light pole flags, local radio, reader boards, and more!
Promotion through Sustainable Connections and partnering agencies social media pages
Promotion through Sustainable Connections and partnering agencies newsletters
Hosting on the Sustainable Connections website for a whole year
Special promotions at WECU branches throughout the county
A digital toolkit that participants can use to help promote their business
Attention Chambers, Downtown Associations, and Other Biz Membership Organizations!
Any locally owned businesses who registers for the local gift guide can be listed FREE of charge in the online Local Gift Guide.
Please offer this opportunity to your locally owned business members – we are all in this together and want to help businesses as much as possible. In addition, Sustainable Connections would love to promote what your organization is planning for the holidays as part of the gift guide, too! Please tell us all about your plans here, and we will include them in the online Local Gift Guide.
If you have any questions about the Local Gift Guide, please don't hesitate to call or email Amy Vergillo:
(360) 647-7093 x 105 | amy@sustainableconnections.org