Think Local for the Holidays
Participate as a Business
Celebrating Independent
& Locally Owned Businesses 
The holidays are a time to remind each other about the power of Thinking Local First, and all the good that local businesses do for our community. Every holiday season, November through January, Think Local First reminds our community to celebrate local, independently owned businesses like yours.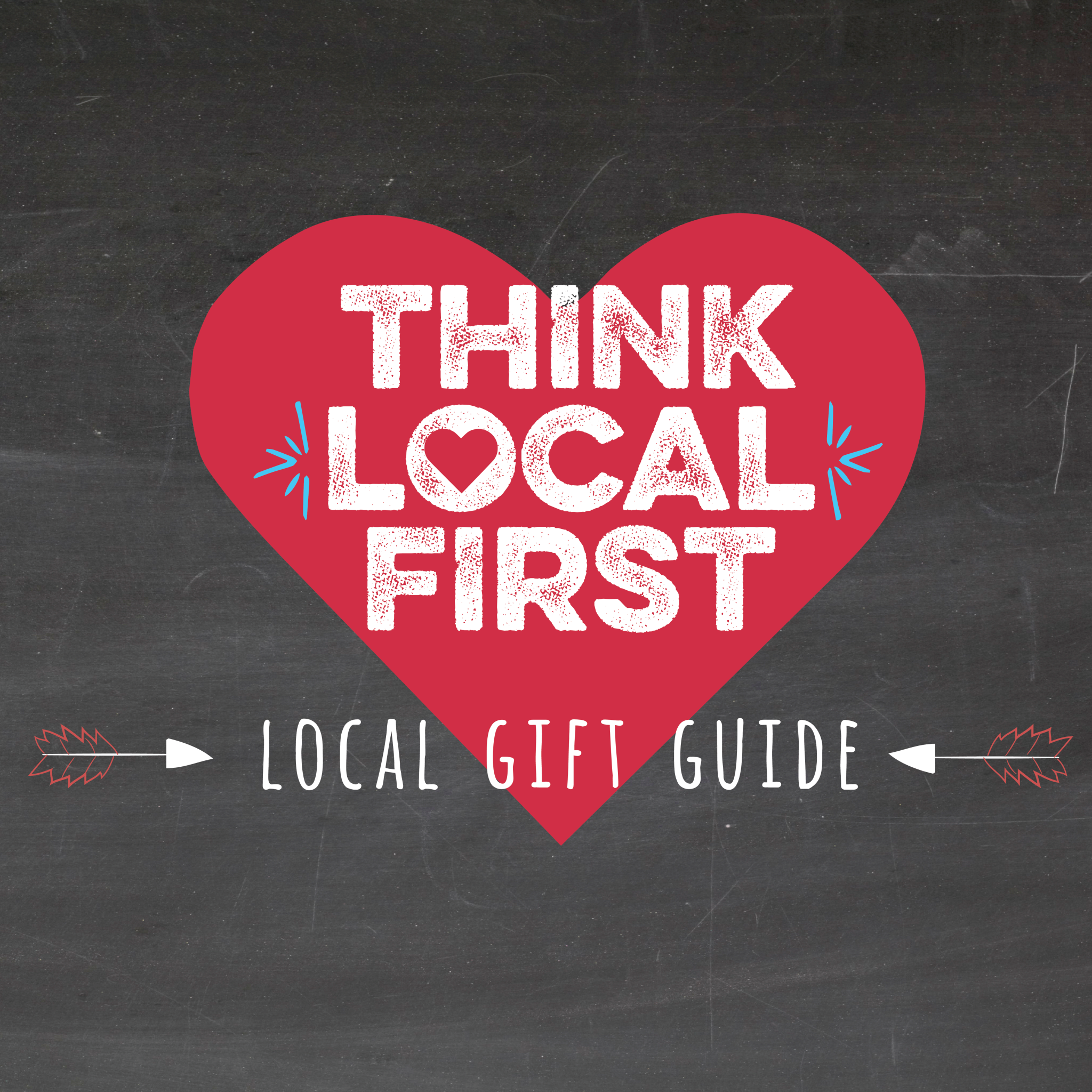 Think Local First Holiday Gift Guide
We want to make it fun and convenient for our community to find and shop at local businesses for all their holiday needs, so we've created an easy-to-use online gift guide to point them to specific gift ideas in set price ranges, as well as a directory for certain types of gifts at locally owned retailers.
How to get involved
Submit a featured gift item to our online Holiday Gift Guide, up through November–December. Your featured item could be a product, meal, service, gift card, or something creative we haven't even thought of yet! 
The success of any Think Local First promotion is in part because of the promotions from our participating local businesses. We need our participants to be committed to telling their local story and telling customers what makes them a great local business. So we ask that you:
Commit to displaying materials for the Holiday Gift Guide.
Commit to making sure all staff are aware that your business is featured in the Holiday Gift Guide, and what item is included, so they can share with your customers.
Commit to using the provided Think Local First social media toolkit to co-promote the Holiday Gift Guide and Think Local First during November and December 2019.
We'll provide the following complimentary display materials to help promote the Holiday Gift Guide and your featured gift item:
Point-of-sale (PoS) signs – to display at or near your check-outs.
Window signs – to let your customers know you're featured.
Staff instructions – to help your staff feel supported and empowered during Think Local for the Holidays.
Gift tags – to remind your customers the joy of thinking local for the holidays.
Stickers – to share with your staff and customers to help spread the message this season.
Participation in Think Local for the Holidays is included in your Sustainable Connections membership and is FREE. Participation in Think Local for the Holidays requires a one-time, $45 fee for non-members. Join or renew today!
Think Local for the Holidays Promotions
Advertising through local publications and outlets like Cascadia Weekly, Downtown Bellingham Partnership, Bellingham Regional Chamber of Commerce, Whatcom County Tourism, local online calendars and newsletters, downtown over-street banners, local radio, and many more.
Promotion on the Sustainable Connections Facebook (over 6,500 followers).
Promotion on the Sustainable Connections Instagram (over 1,400 followers).
Sharing through our Think Local First and Sustainable Connections News & Events newsletters (each go out to over 2,000 readers).
Hosting on the Sustainable Connections website (over 100,000 unique views in the past year).