Recently, we were lucky enough to chat with President & CEO of Whatcom Educational Credit Union, Jennifer Kutcher, about her work at WECU and their role in our community.
WECU is Whatcom County's largest not-for-profit cooperative credit union, has a huge commitment to our community and is devoted to social responsibility. Whether through financially supporting local non-profits, donating their space and facilities to organizations, awarding annual scholarships to local students, or offering fair and market leading lending and deposit rates to our residents, they're going above and beyond the status quo and truly making our community better every day.
Thank you from the bottom of our hearts for being sponsors of the Think Local First Campaign since 2007!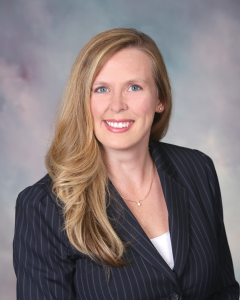 Tell us a little bit about yourself and what your role at WECU is.
I have been honored to serve WECU members and our community for over 18 years in various leadership roles, the last two and half years as President/CEO.
For over 22 years, Bellingham has been my home and I love to spend time outdoors with my family enjoying all of the beauty the Pacific Northwest has to offer. I am a proud alum of WWU – graduating in 1996 with a degree in Business Administration and Finance. I am also proud that over 20% of WECU employees are also graduates of WWU!
I have been a long-time supporter of United Way, serving on their Board and the American Red Cross Board in the past. I am currently serving on the WWU Foundation Board.
I believe it is important to support students within our community and other organizations that strive to educate and help those in need. Together, we can ensure a strong community today and for many years to come if we are willing to provide support and help to one another.
Why is Thinking Local First important to WECU?
WECU recognizes the importance of supporting local businesses. Local businesses are critical to the economic strength and vitality of any community and are usually very in-tune with the needs and desires of the community members they serve.
Like WECU, local businesses employ our neighbors, friends and family members and provide important products, services, and solutions to those in need in our community.
WECU recognizes how important it is to support other local businesses and to give back in an effort to lift everyone up in our community – to improve lives together.
What makes WECU unique? OR What values drive the way WECU does business?
WECU is a member-owned, not-for-profit financial cooperative overseen by a dedicated, volunteer Board of Directors comprised of members of our local community. We strive to help members save better, borrow smarter and be financially educated. The net income we earn is invested back into the organization to benefit our members, not stockholders on Wall Street, and to ensure our financial strength and long-term viability for generations to come.
Our core values include honesty, integrity, and social responsibility, ensuring that we make a positive impact in the lives of our members and the local communities that we serve. Being member-focused is also a core value, which stresses the importance of our existence – to put our member's needs first, ensure they receive value from our products and services and provide solutions to assist them in achieving their dreams.
What is the best way to start working with WECU?
WECU strives to be available whenever and wherever we are needed. Members can access their accounts and do transactions 24/7 with our digital banking solutions and our ATMs. You can also visit one of our eleven branches throughout Whatcom County, our Home Loan Center or Business Loan Center.
Any upcoming Events or Promotions the public should know about?
As spring and summer are around the corner, so is home buying and home project season.  WECU is the #1 real estate lender in Whatcom County and we are honored that our community trusts us with what is, for many, the biggest purchase in their life.  Please consider visiting WECU for your home financing needs!