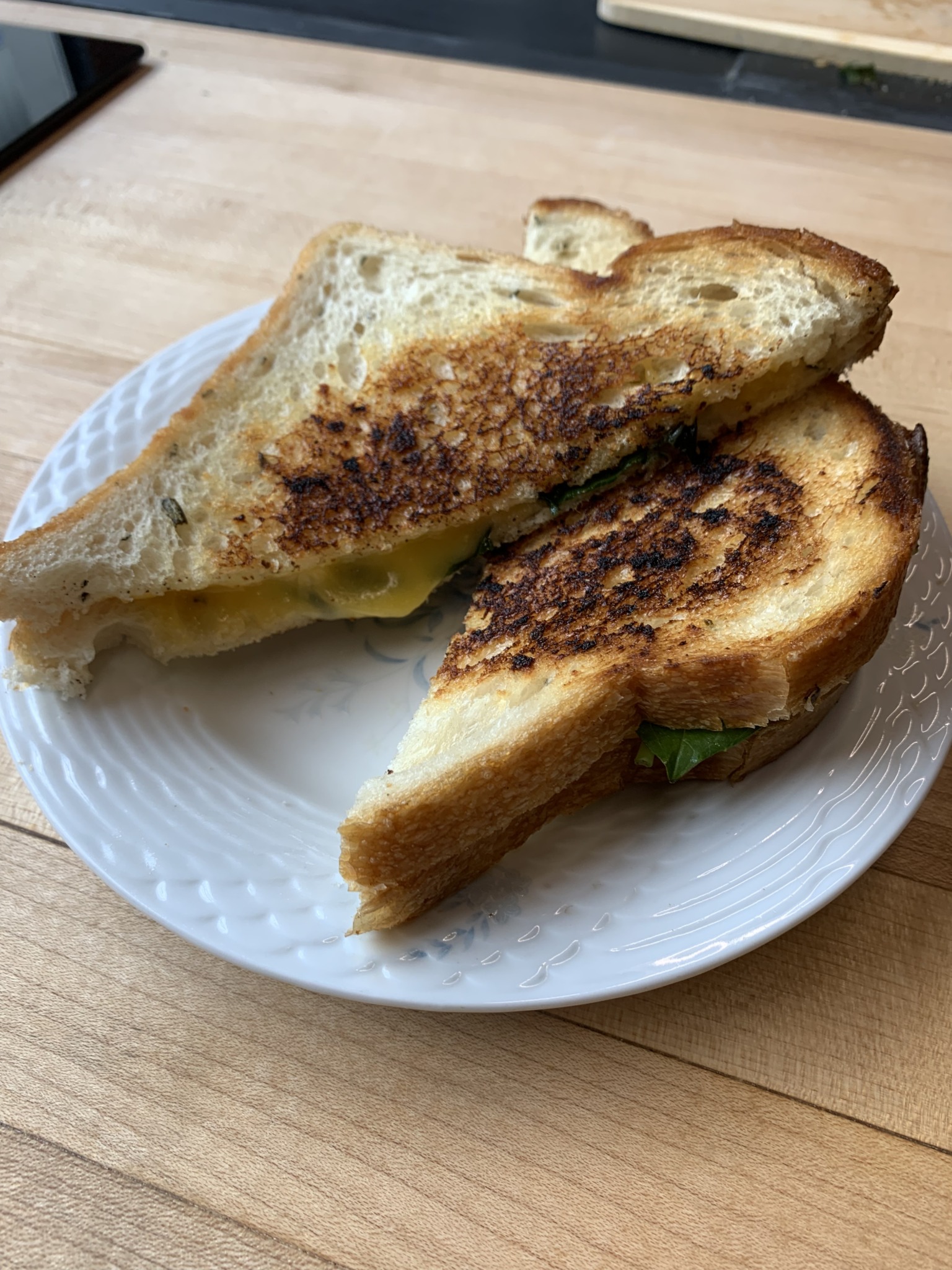 Grilled Gouda Sandwich

This is the ultimate fuel for a day of Type 2 fun – or the perfect reward!
Ingredients:
Avenue Bread, basil, bacon, Appel Farms smoked gouda cheese, Spice Hut garlic powder
Directions:
Take two slices of Avenue Bread rosemary garlic bread and shmear with butter (one side per slice). Sprinkle the buttered side with the Spice Hut's excellent garlic powder.
Assemble a sandwich! Order goes like this: bread (butter side down), bacon (cooked as crispy as ya like it), a couple sprigs of basil, 4-6 slices of Appel Farm smoked gouda cheese, and other slice of bread (butter side up).
Grill your grilled cheese! Heat up a skillet and melt 1 tbsp of butter. Add the sandwich. Grill on each side until golden brown and cheese is your preferred level of melty. Enjoy!
Extra-veggie-ganza!
Celebrate springtime with this fresh, veggie-forward sandwich.
Ingredients: Avenue Bread, ThoroughFare tempeh hummus, assortment of veggies from your favorite farm or the Community Food Coop (we recommend lettuce, carrots, tomatoes, sprouts, spicy greens, and peashoots), your favorite condiments.
Directions:
Shmear one slice of bread with hummus. Stack veggies as high as you'd like! Shmear the other slice of bread with mustard, mayo, or even avocado! Fill with veggies and enjoy.