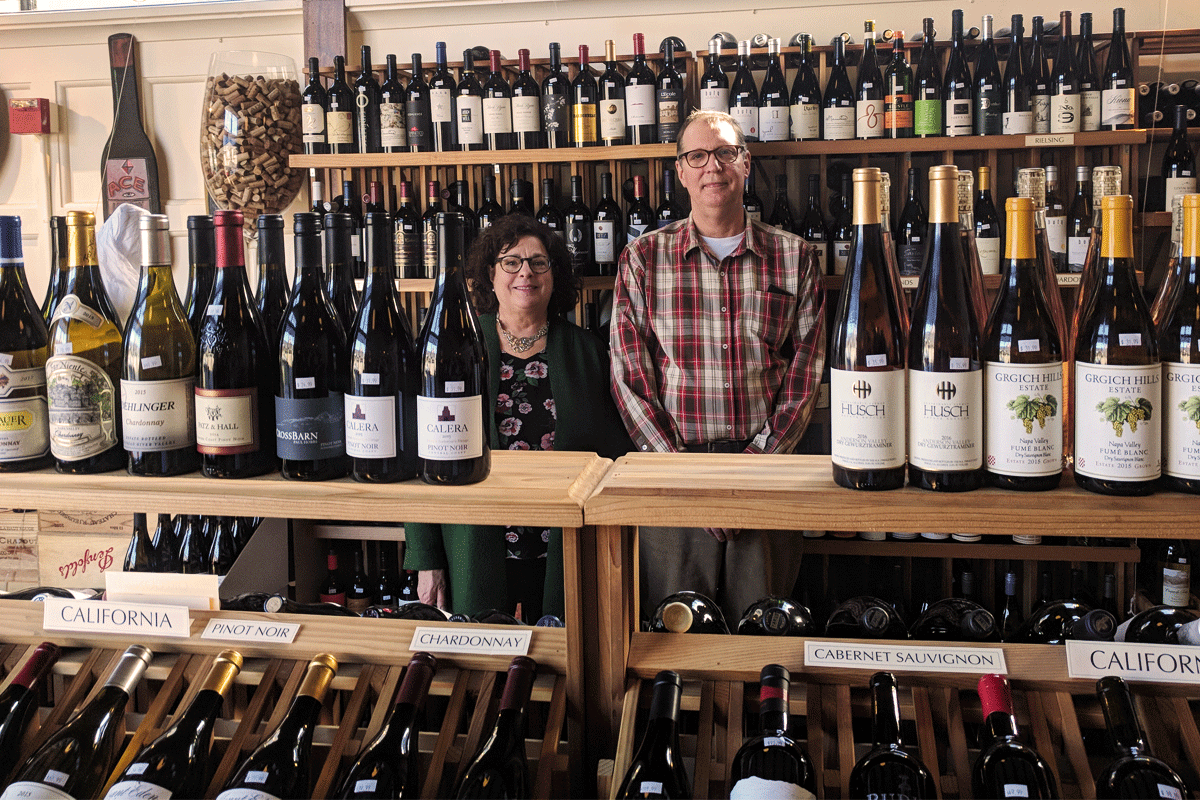 Over 50 years of food and wine experience
By Liz Hansen
December 2018
If you're anything like me, buying a bottle of wine for a special occasion consists of deliberating over the prettiest bottle on the sale rack. As you can imagine, I often get stuck with my sub-par and uncomplimentary bottle of wine at the end of the night, whose destiny is likely something along the lines of a fruit fly trap or craft experiment. My biggest problem is that I don't really know anything about wine, aside from it coming in two different colors- which is inaccurate, by the way. Not to mention, no one finds that to be an impressive skill, let alone a conversation starter. Wouldn't it be great if there was a place that could tell you everything you needed to know about wine, in the kindest and friendly way? And would even happily help you pick the perfect bottle for that very specific occasion? Luckily, Seifert & Jones Wine Merchants is exactly that kind of place. I got a chance to pick their minds about wine, and how they've managed to find their niche in a town full of breweries. 
Ted and Diane (aka, Di) are the namesake and owners of Siefert & Jones Wine Merchants. Their love of the wine brought them together, and their passion for sustainable living and love of community brought them to Bellingham.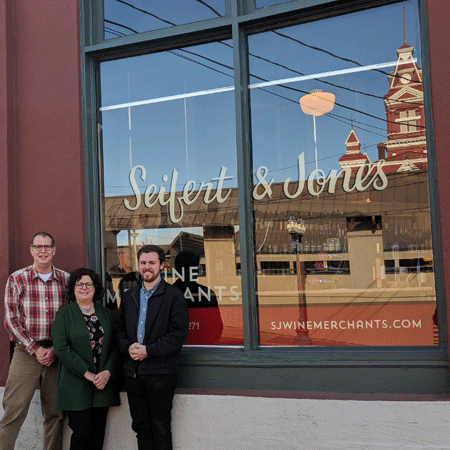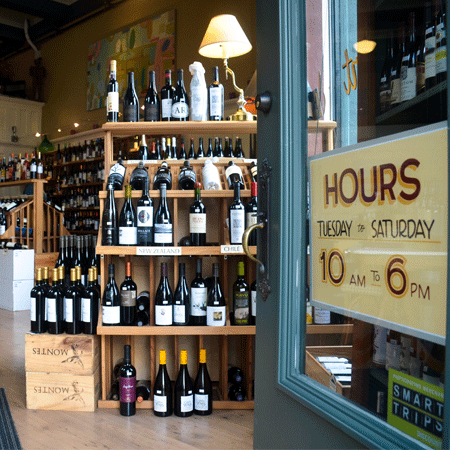 Their mission is to support smaller producers and farmers who also support the land. Their ethic centers around supporting the community they've become a fond part of. Di and Ted are always in the shop and ready to share their combined 50+ years of experience to help you find that perfect bottle of delectable, artisan wine. They carry wines of all kinds, and with approximately 1,800 wines to choose from, you can see how their expertise comes in handy for creating a harmonious feast. They've sampled 90% of the wines they carry, give or take, and I think it's safe to say, with Ted and Di around, you can forget all about labels.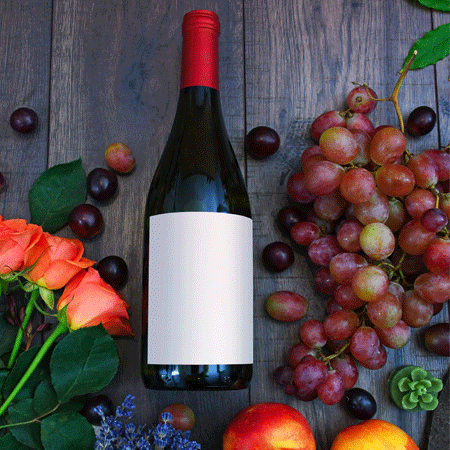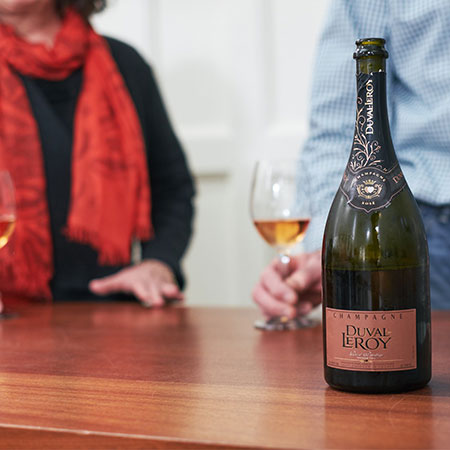 According to Ted and Di, buying a wine according to its label is both mysterious and misleading, considering the label is all about marketing. "It is not the best way to choose a beverage that you're going to spend $10, $15 or $20 on," says Ted. In fact, it's not rare for a fabulous wine to have a plain and less dynamic label altogether. Siefert & Jones are there to get you past the marketing and share exactly what's in the bottle…and if it's suited to your pallet! They can even tell you things that you'd never even find on a label, like the family, vintage, growing zone, and so forth. But what truly makes these merchants all-stars on my list, is the methods they use in choosing which wines to carry. They put a strong emphasis on local, with roughly 50% of the wines in the shop sourced from Washington and Oregon alone.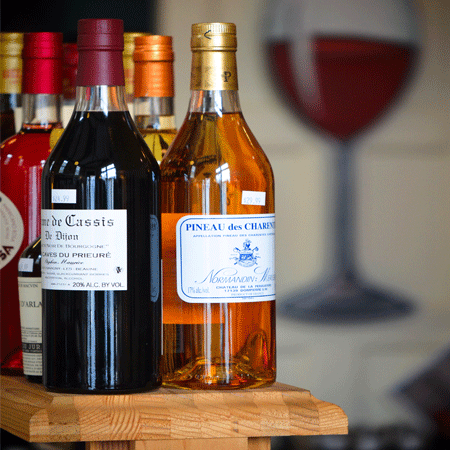 When it comes to growing quality wine grapes, Washington and Oregon can hold their own. In Washington, our soils and climate better compliment darker, more robust wine grapes that are in used in reds, like Cabernet. In Oregon, they're better suited to grow lighter grapes for white wines. If you're a wine connoisseur, then you know that grapes grown from different regions all have different qualities. And any pallet, experienced or not, would be remiss not to experience them!
Their primary qualification in choosing a quality wine producer can be boiled down to agricultural practice and ethics. "We're looking for producers that are farming right," says Ted. Organic and biodynamic are a couple of their choice methods. In Europe, the certifications are different, and there are many farmers that have been using these types of practices for generations, and those are the kinds of wines that are worth importing.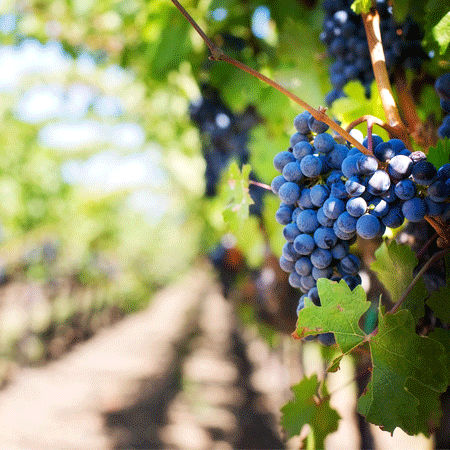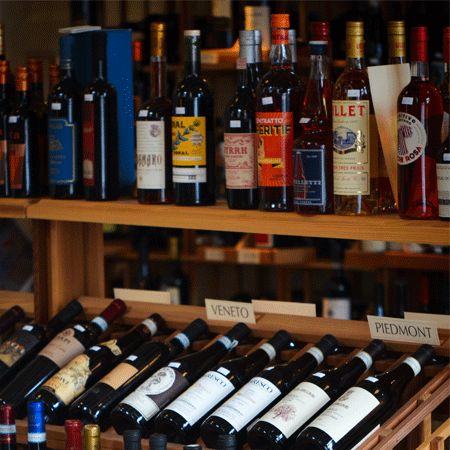 Next, the couple seeks out producers that use natural fermentation practices. "We're looking for wines that have no additives and are not manipulated," they explained. Manipulation comes into play with larger wineries that are shipping globally and trying to manipulate or control the wine to better adapt to the various conditions involved in shipping and extending the shelf life. Some examples are filtration, and the types of yeasts and sulfurs that are added. Ted and Di only choose wines with naturally occurring yeasts, or yeasts that have developed with the grapes in the vineyard. The same goes for sulfites. Because sulfur is a naturally occurring component in the soil, having it in your wine isn't a bad thing, until you add it unnecessarily. And just like the yeast, it's not considered 'natural' when the wrong type and excess amount gets into the bottle. So, you can be sure that every bottle at Seifert & Jones has undergone serious scrutiny to earn a place on their shelves.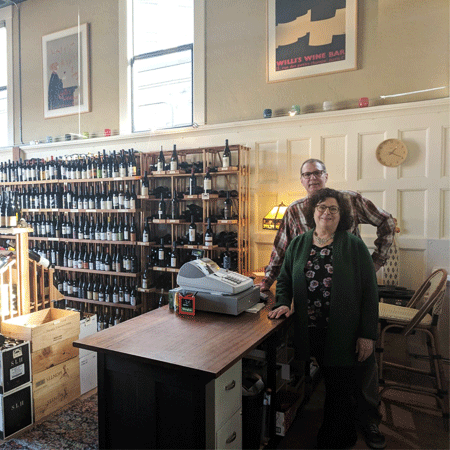 As I'm sure many of us can attest, the holidays are the peak season for wine. For a proper pairing consultation, it's best to know the menu you'll be pairing with and how flexible your budget is. From Hannuka and Christmas dinners to holiday party hors d'oeuvres wine can be tricky to pair properly. For meals, Di and Ted recommend starting the evening with some bubbly, then maybe a rose for the next course. Shoot for lighter wines that are lower in alcohol content and "not so power driven". They pair better with the whole table, and you won't get sloshed before dessert. Save the heavier wines for more robust flavors. If you're just looking for something to sip on while having great conversation, they can help you with that too. 
They have lots of perks for their customers, so be sure to visit their website for more information on things like their CSA style wine club, specially designed to help keep your pallet diverse and happy. You probably also don't want to miss out on their weekly wine tastings. They'll be featuring champagne and port in December, and I'll definitely be there to get some schooling on pairing and labels so I don't get stuck with my bargain shelf dud this year!
Seifert & Jones
19 Prospect St., Bellingham
(360) 393-3271
Website
Facebook