Stop Wasting. Start Donating.
Thank you for deciding to take the next steps to keep food waste out of the landfill and feed your community members. ​
We Pick Up
We pick up surplus, prepared food from commercial establishments. We do not accept individual donations from households. We decided to do this to easily comply with food safety standards set by state and federal laws.
We Transport
Using an amazing and dedicated network of volunteers, we drive the food from the commercial establishments to its delivery location. All volunteers wear gloves, masks, opt out of their shift if they are sick, and practice social distancing.
Our volunteers use catering trays and plastic catering trays with snap on lids to transport the food. This allows our volunteers to easily trade out catering pans at the commercial locations. The plastic catering pans with snap on lids prevent sauces and soups from spilling in cars. The trays are then washed and sanitized, in compliance with the steps set by our local health department, before being used to collect food again.
We Deliver
Our Food Recovery Program delivers the food to hunger relief agencies; we do not facilitate our own meal program. The hunger relief agencies handle the last steps of serving the recovered food to their audiences.
The basic steps to get you started: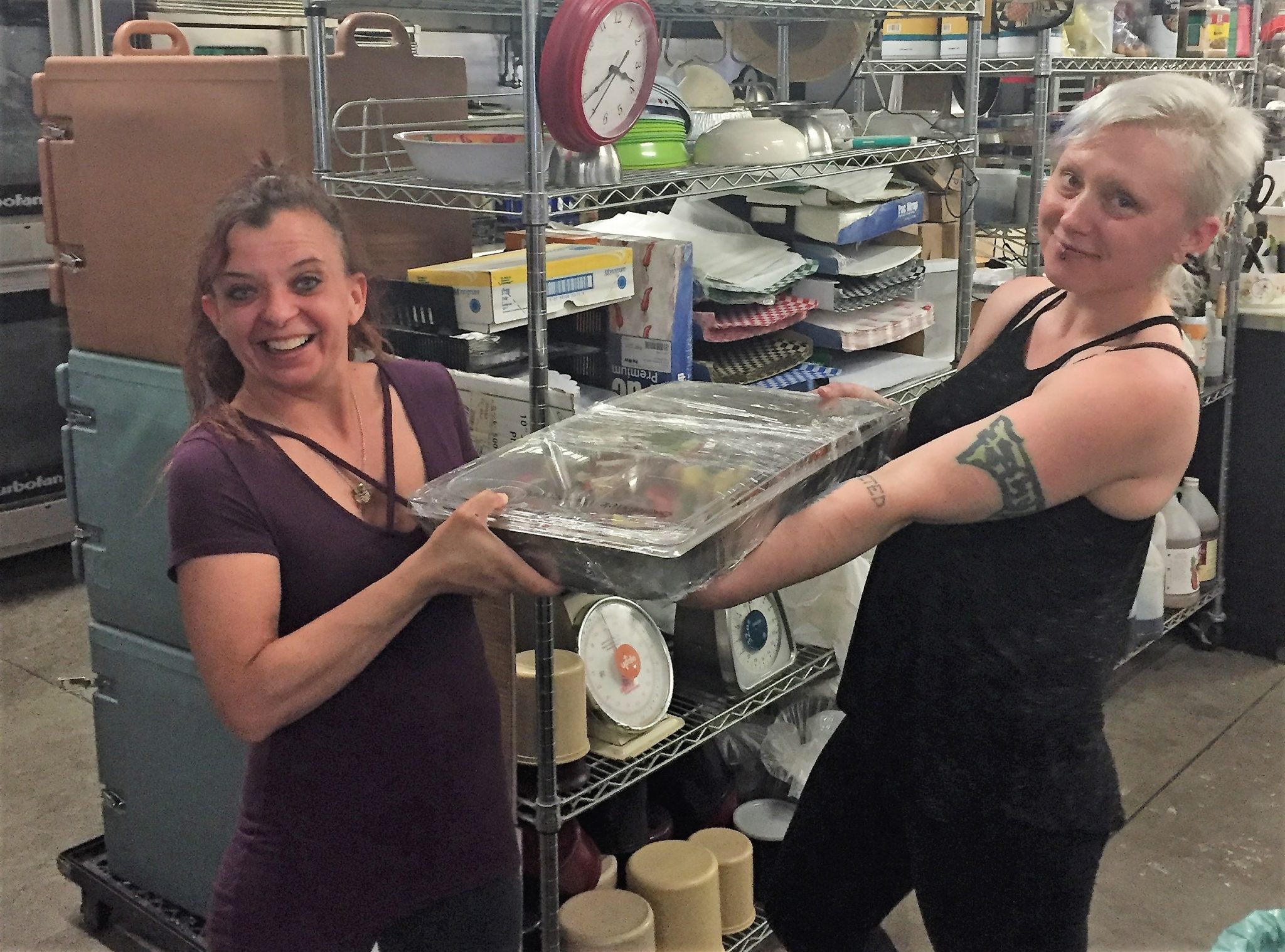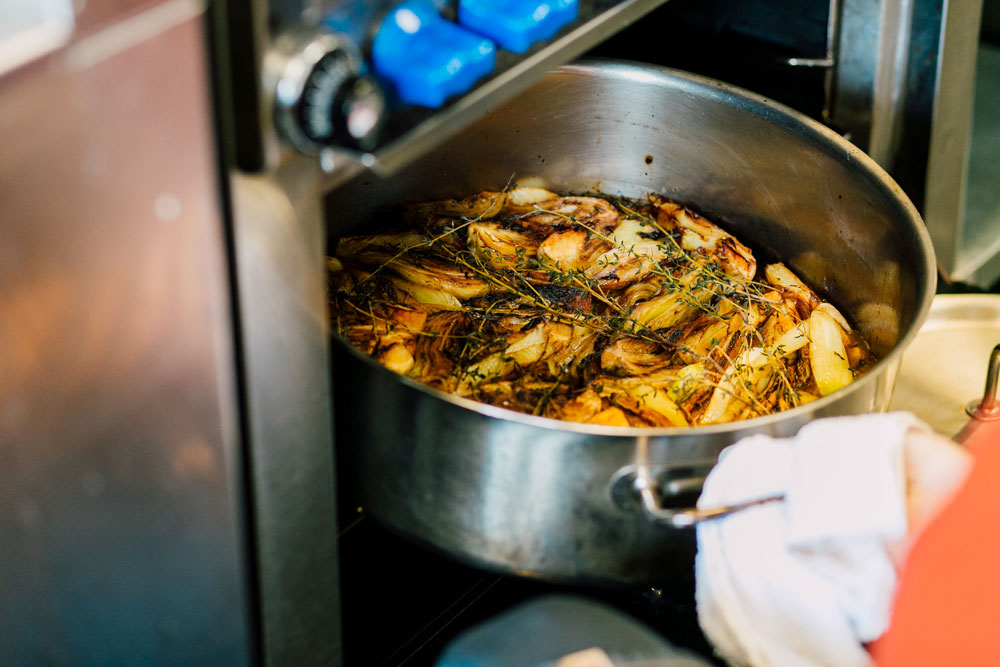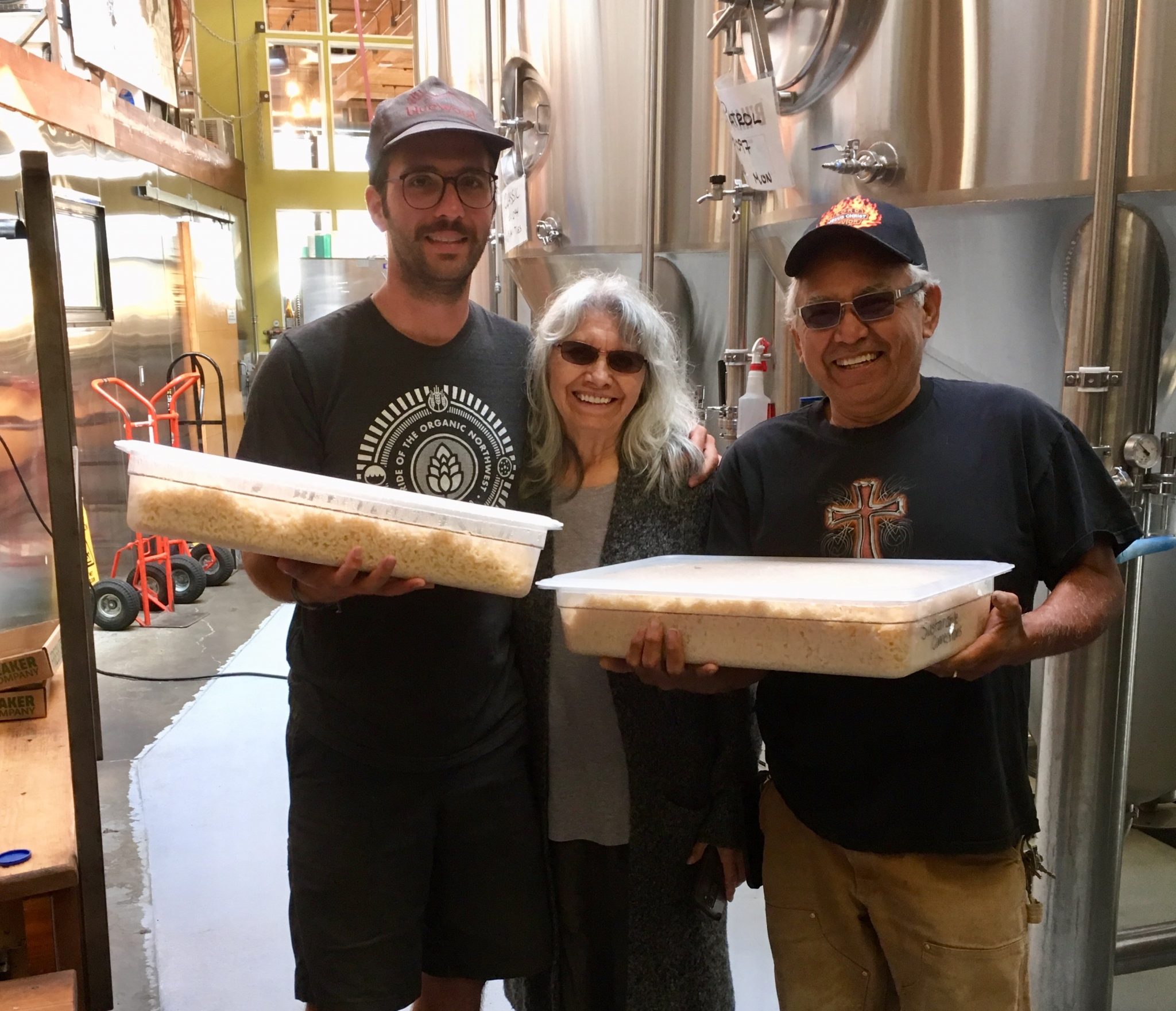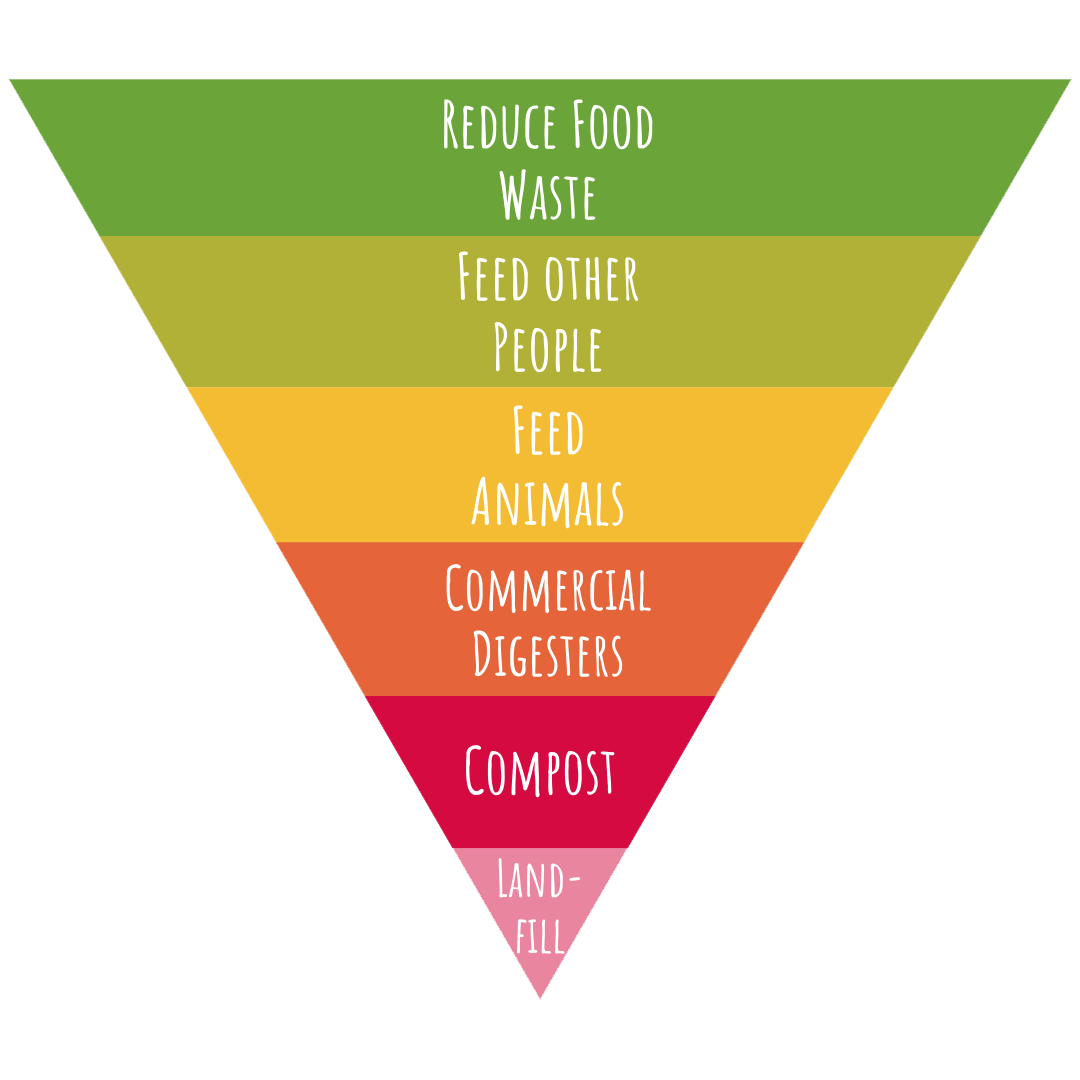 1. Find Funding: ​There are many aspects to food recovery for which grants are available. Some keywords to look for are: hunger relief, carbon emission reduction, waste reduction.
2. Work with your local health department:​ Food safety and safe food handling is extremely important for the success of any food recovery program. Your local health department will be an incredible resource to you while defining safety guidelines. Make sure that you learn everything needed to safely recover food from preparation to delivery. Keep in mind safe handling, food handler permits, and approved food storage equipment.
3. Find businesses:​ The main concern we encountered when beginning this program was about liability of food borne illness in donated food. Donors are protected by the 1996 Bill Emerson Good Samaritan Food Donation Act. The law protects good-faith donors from civil and criminal liability should the product later cause harm to recipients. 
Try an easy start. When launching our Food Recovery Program, we first worked with local pizzerias! By finding a food that is easy to transport, maintain at proper holding temperatures, and something that recipients enjoy, we were able to work out all the tricky logistics of the program before picking up more complicated food items. ​
Don't limit yourself to restaurants, think of any commercial establishment that serves food. Approach hospitals, public schools, assisted living facilities, caterers, food trucks, conference venues, festivals, and more.​
4. Find recipient agencies:​ Work with churches, schools, and your local food bank to find a network of food recipient agencies. Once you make a connection, your network of agencies will likely grow quickly.
5. Find drivers:​ We are lucky enough to work with some amazing volunteers. They are reliable and show up for their shifts every week. If finding volunteers isn't an option in your community, consider collaborating with existing food delivery drivers, public transportation, or make sure to account for staff time in recovery and distribution when finding funding for your program.​
6. Follow food reduction hierarchy​: As your program grows, follow the Food Reduction Hierarchy as defined by the EPA to figure out the best path food waste reduction can follow. If you are lucky enough to address all the hunger needs in your community, there are more steps to take to reduce food waste before sending it to the landfill.