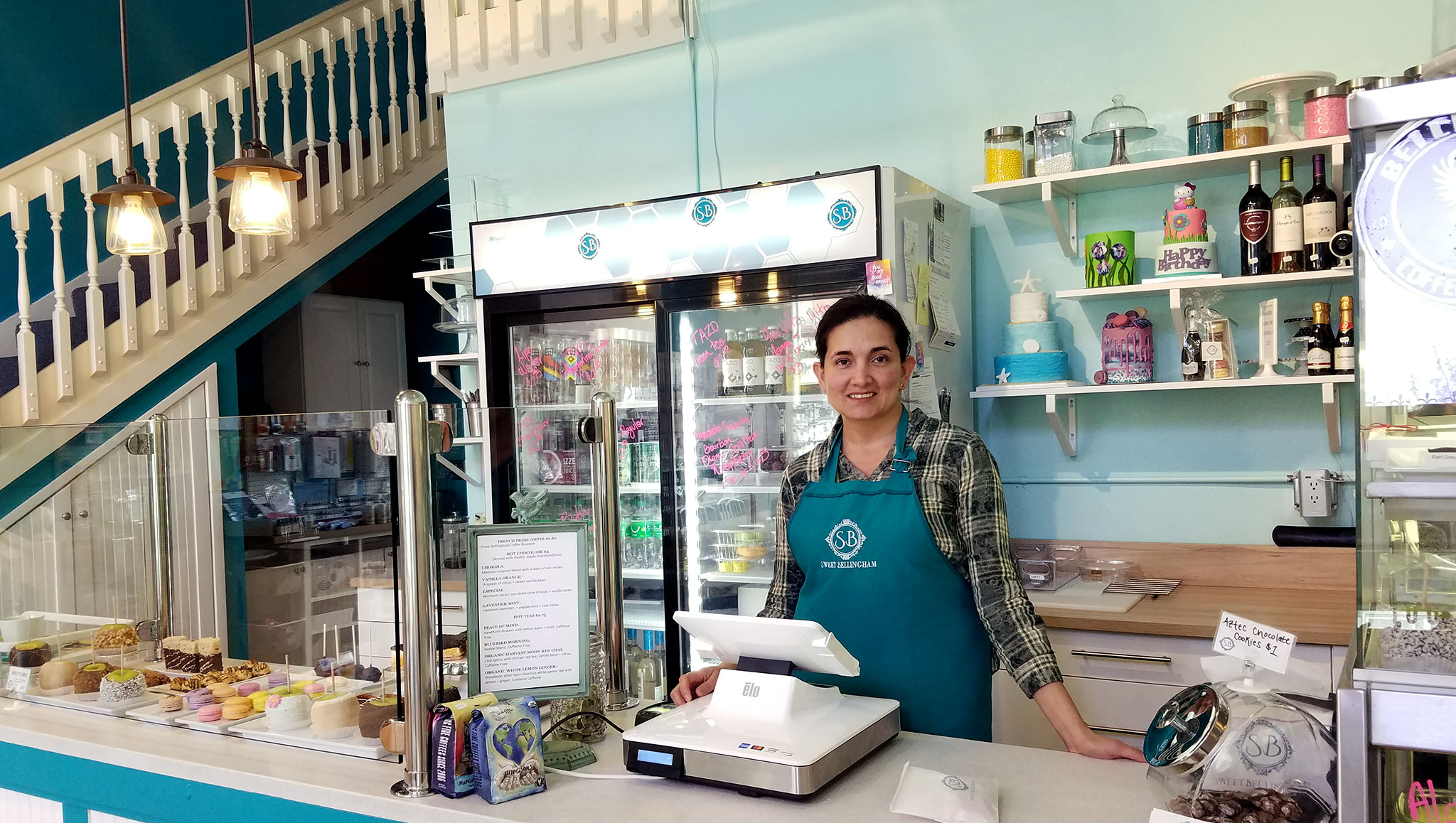 sweet treats & strong community
By Diana Meeks
Nancy Babick has raised two beautiful children and founded two successful businesses. She's a talented cake artist who can also build gorgeous in-store displays (how awesome is that table display pictured below?!). From humble beginnings to talented entrepreneur, she is a modern day renaissance woman.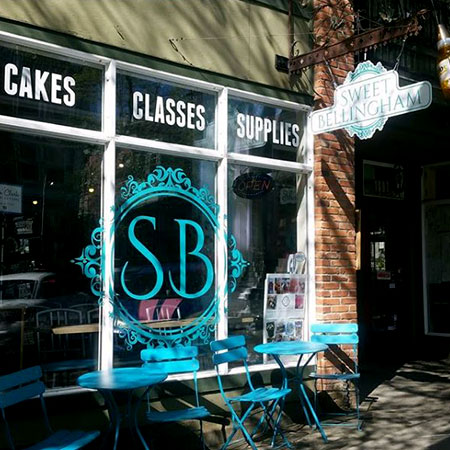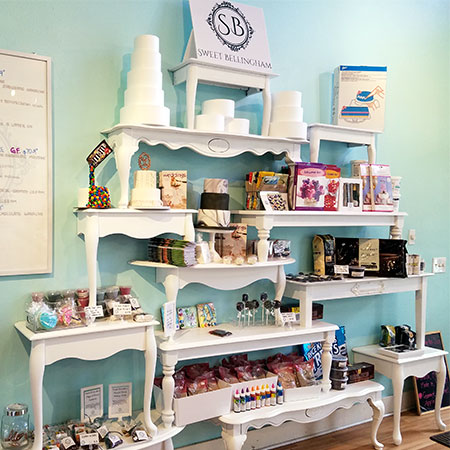 Though she would never say that. Patient with my questions, humble about her work, she smiles easily–it's not hard to see why her customers and students love her. Both at Sweet Bellingham and Creative Cakes (her other businesses), life revolves around cake decorating, supplies, and baking.
Which is a surprising thing, as baking and decorating are relatively new endeavors! Her only strong memory of baking when she was a child was of helping her mother with their traditional family cake, one to celebrate the first communion or marriage of friends and family. They only had a tiny oven in their kitchen, so her mother would make the batter at home, and then she and Nancy would carry the full cake pans–careful not to spill–down the street to the baker who would bake them up in their commercial oven. Nancy and her mother would return and again walk carefully to another business close by where the cake decorator was waiting with huge sheets of fondant. After all was said and done, they would make the trek once more to pick up the finished product. Though she's much older and her kitchen much bigger, Nancy says everyone still asks her Mom to bake them that cake!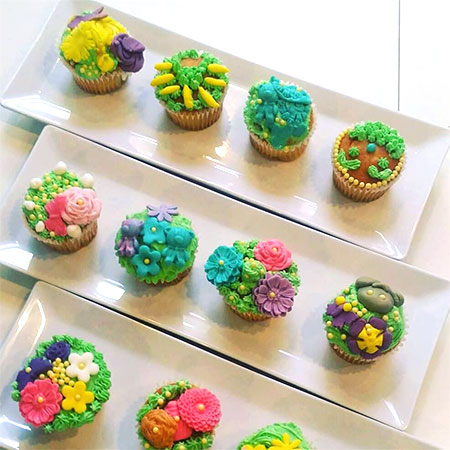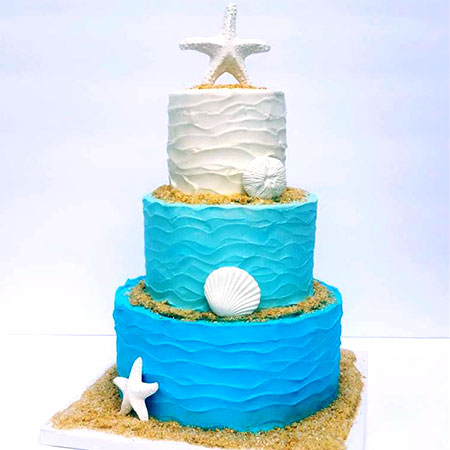 But that was it, and it wasn't until she took a cake decorating class for fun that she discovered she had a knack for decorating and an eye for design. Not just a knack, but a real talent. Nancy and Sweet Bellingham can do cakes, cupcakes, and cookies of every imaginable color; fondant designs; and watercolor cookies. Their creations are bright, lively, and cheerful. 
Ask for a corgi and you'll get the perfect pup, the face of your friend smiling happily from a frosted top; or the cutest cookies you've ever seen–their custom orders all have panache. In addition to the custom orders, Sweet Bellingham also offers decorating classes of all kinds, a space to host birthday parties, and high-quality tools of the trade you can't find at chains like Jo Ann or Michaels.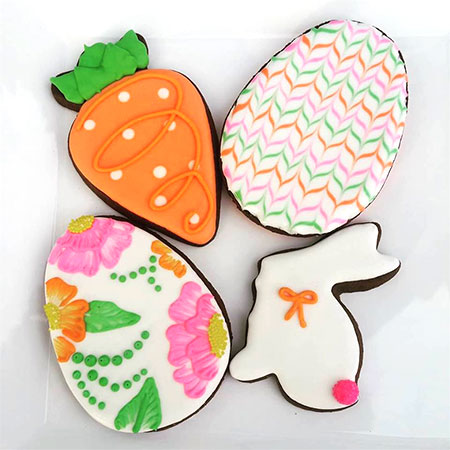 Her talent has grown into what is now a passion. Nancy attends cake and trade shows all over the world; she's met Mary Berry at her favorite convention in London; learned from international experts; and is now excited to bring her knowledge and skill set to a place she truly loves:  Bellingham. 
The classes and parties are what she enjoys doing most for our community. They hold monthly cookie and cake decorating classes, private classes, parties for kids, and corporate classes for team building. "The kids come up with some very creative and fun ideas! It's amazing to get to see a Grandparent come in and spend time with their grandchildren, or how much kids of all ages–boys who are 11 and 12–enjoy getting to decorate their own creations!"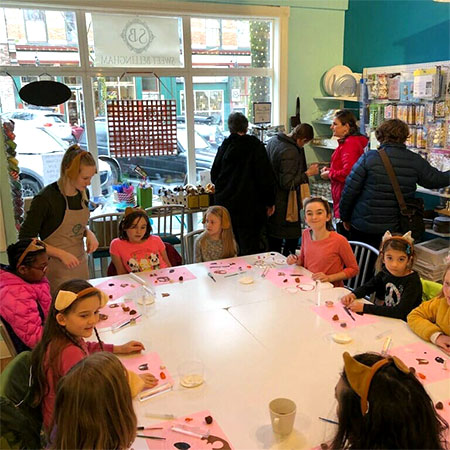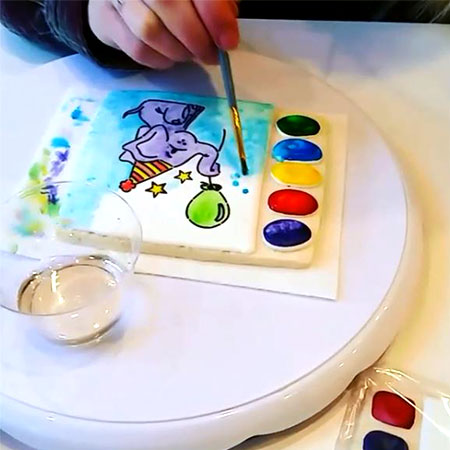 If you happen to be in downtown Fairhaven, you can stop in whenever their shop is open, order a cup of coffee, and sit down with one of their delicious treats. They have options for everyone: gluten-free, vegan, and even paleo! They're famous for their 100% almond flour macaroons: crunchy, flavorful, and made with all natural ingredients – with over 40 flavors available! They are committed to quality ingredients, bake and make everything from scratch, and are dedicated to sourcing local.
They are working hard to get Whatcom, Island, and Skagit ingredients into their products, and try to showcase as many local food and farming businesses as possible. Sourcing Bellingham Coffee Roasters, Bee Works, Holmquist Hazelnuts, Bow Hill Blueberries, Three Generations Jam, Flying Bird Botanicals, lavender from the San Juan Islands, and various goodies from vendors at the Bellingham Farmers Market. They cook in small batches and look for the wide range of ingredients they use from a variety of businesses.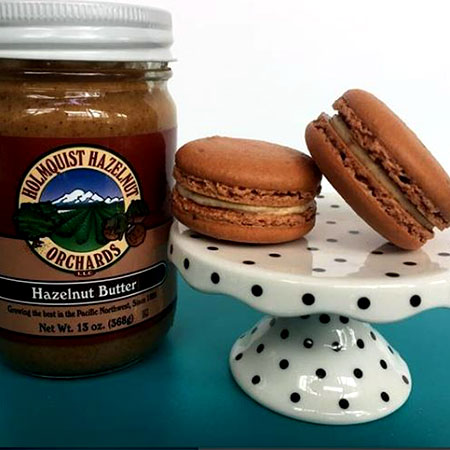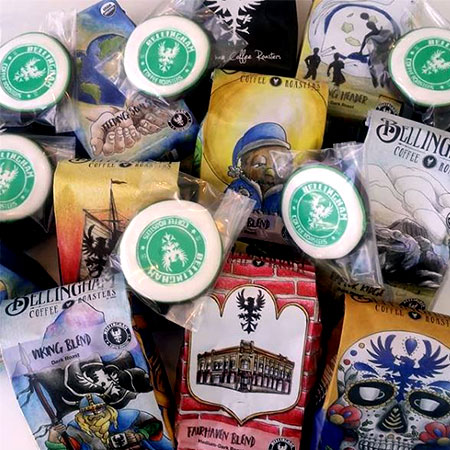 Nancy is dedicated to doing her part, giving back, and supporting our community as a whole. It's actually one of the reasons she decided to call her shop Sweet Bellingham: she see's herself, her family, and her business as a part of this town, from the tip of Fairhaven to it's farthest northern reaches. To visit Sweet Bellingham for yourself, take a cake decorating class, or order something sweet for your next party, get in touch with Nancy and her team below! This June, and into the summer, they have some great classes coming up! Father's day cake decorating class, 6/16 $60 for 2 persons (kids or adults) 11am or 3pm. Family Caking Time, Thursday nights during July and August. $75 at 6pm. Families will work together to decorate a cake using buttercream and fondant, up to 4 persons per cake (limited to 3 families per night). Kids Fondant Topper's series, Tuesdays at 6 pm during July and August, $15 per class or $120 for all 9 classes. Participants will decorate 2 cupcakes with a different theme each night!
Sweet Bellingham
1105 Harris Ave, Bellingham
(360) 526-2931
Website
Facebook & Instagram