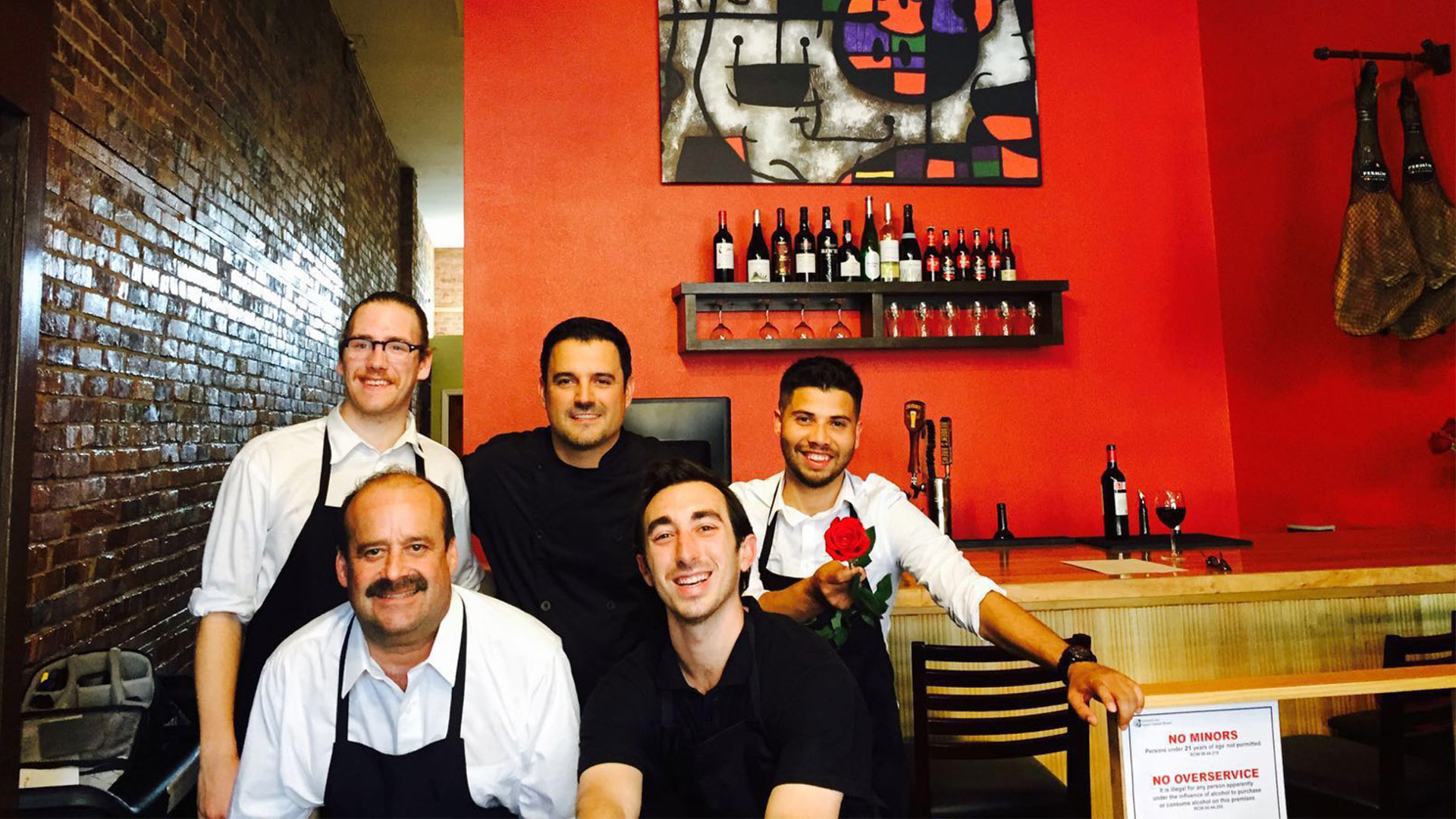 Traditional Tapas with a Bellingham Bend
By Alex Smith
Tradition and innovation are constantly involved in a complicated dance. Classically trained chefs may thumb their noses at the idea of something like Thai-Italian fusion cuisine. On the other hand, the fusion chef may look at their classically-trained counterpart and see an antiquated concept; a "get off my lawn" mentality wherein change is to be avoided.
In other instances we see traditional concepts applied in innovative ways. A hybrid car that uses gasoline but captures braking energy to improve efficiency. A log cabin with solar panels. Or, a Spanish tapas bar that combines traditional jamón and olives and vegetarian dishes with locally sourced products.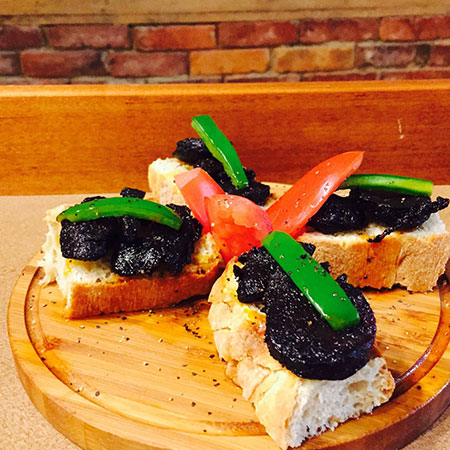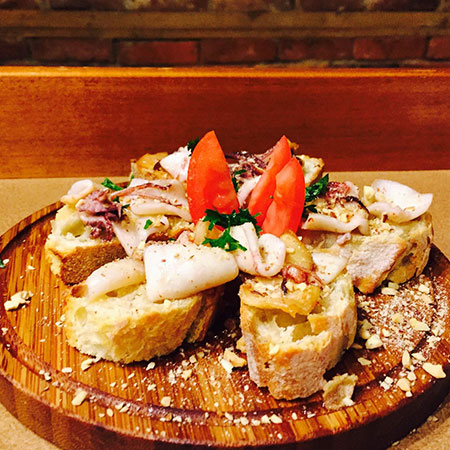 Tapas, in case you haven't had the experience, is essentially the Spanish word for snacks. Restaurants and bars throughout Spain offer small dishes that allow the customer to try a few different bites while sipping on a glass of wine, sangria (sweet wine served chilled with fruit), or beer. Tapas are to Spain what tacos are to Mexico: ubiquitous and diverse.
When Miguel Losada, owner of Tasca del Tinto, decided to bring his own version of the tapas bar to Bellingham, he knew he wanted to make it his own. Drawing on 20 years of gastronomic experience ranging from Europe to Southern and Baja California, he aimed for the intersection of old and new. "I don't consider my food 'fusion'," he explains, "It's more of a culmination of different experiences."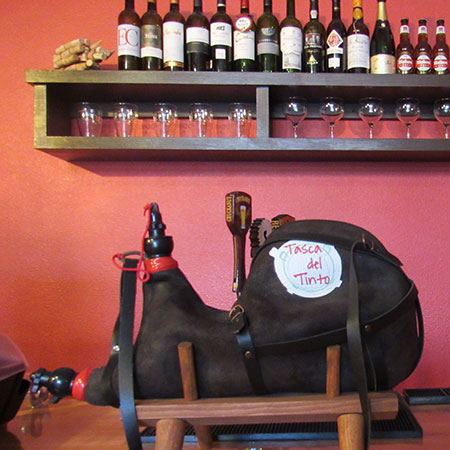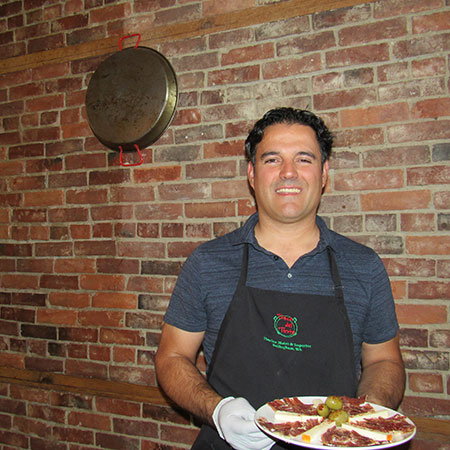 So just like sushi crossed the Pacific and originated California rolls, Miguel traveled from Galicia to create his own unique culinary experience. "I like Bellingham because people have an attitude of wanting to try new things," he says as he slices a piece of cured ham. What he offers are both traditional Spanish foods that are unique in Bellingham and a new take on this style that represents something entirely fresh.
Starting with the traditional, you can always find jamón serrano – ham that's dry cured for about 24 months. This is a staple and a delicacy dating back to the Roman empire. Olives and cheese also make up the backbone of the menu. You can find fresh shellfish and seafood, a nod to Miguel's roots in Galicia; "every region in Spain says that they have the best seafood. But in Galicia we really do." You can get a taste of how Miguel prepares seafood every Friday for paella night!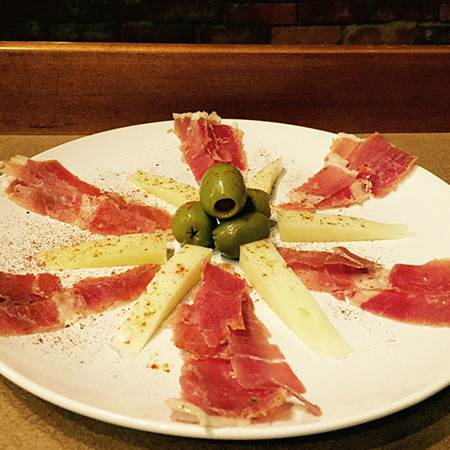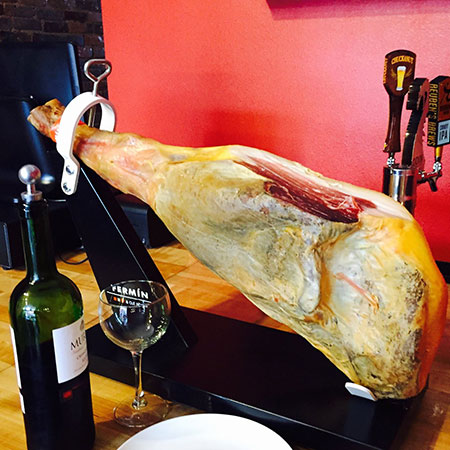 Moving away from the traditional and more well-known dishes, we find some unique gems. Guisantes con ajo (garlic peas) are a popular dish that will satisfy vegetarians and omnivores alike. And a cool white wine sangria is the perfect tonic for a hot summer day. These items might not be found on the menu of a restaurant in Spain, but they feel right at home nestled in a warm, cozy space on Holly Street.
Watching Miguel sweep the sidewalk and the crowds walk by his restaurant, adorned in an apron with his hands crossed behind his back, it's easy to convince myself that I've somehow been transported to the Iberian peninsula. The cozy space with its vibrant colors, the vast wine selection, and the brick interior almost cause time to slow down. Meanwhile, a glance at the ever-changing menu gives a gentle reminder that we're still right here in Bellingham. And a trip downtown is a whole lot quicker and cheaper than a flight to Spain.
Tasca Del Tinto

111 W Holly St, Bellingham
(360) 927-6236
Website
Facebook