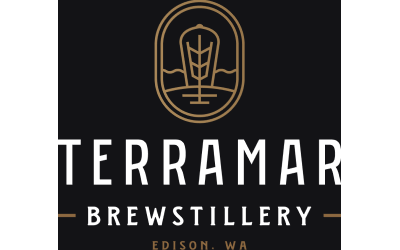 5715 Gilkey Ave Edsion WA, 98232
(360) 399-6222
cheers@terramarcraft.com
www.terramarcraft.com
Located in a historic property in the artist village of Edison, and surrounded by views of Puget sound, The San Juan Islands, and Cascade Mountain Range.
Producing thoughtfully crafted beer, cider, spirits, and pizza from farmed and foraged ingredients that reflect the Earth [Terra] and Sea [Mar] of Skagit Valley.
The brewery features its own family and dog friendly tasting room and patio, serving pizza and pouring our house-crafted beer and cider, and WA-sourced wine from it's 20 taps.
The distillery's 21 and over "speakeasy" spotlights Terramar's Skagit-sourced single malt spirits in a rotating seasonal cocktail menu.
Sustainable Practices: Community Energy Challenge
Sales Methods: In-Store;Wholesale
Neighborhood: Bow-Edison
Return to Main Business Directory or View ALL Business Listings