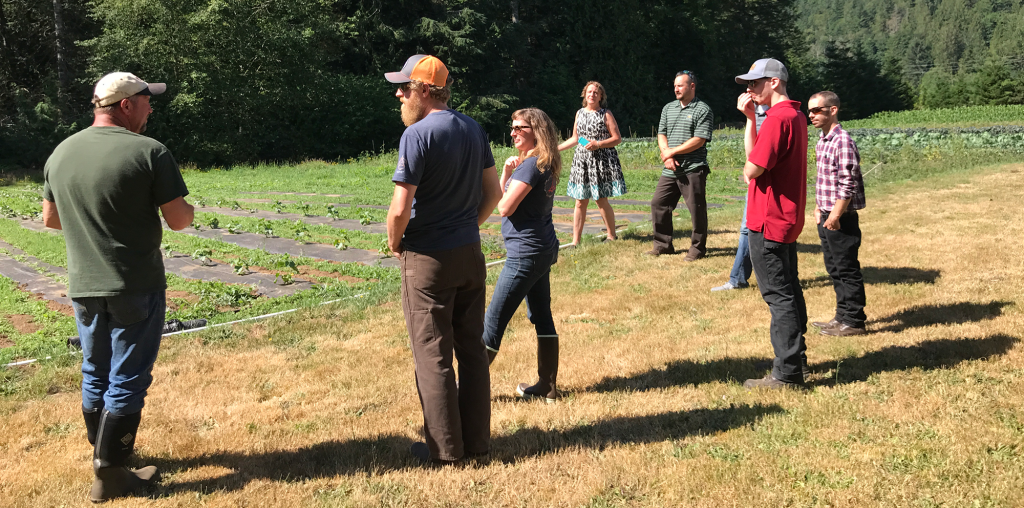 By Alex Smith
Take a moment to picture this: a chef strolling through a row of tomatoes while a farmer describes to him what makes that variety unique. A couple of hours later, a pizza maker pets baby cows while an artisan cheesemaker explains how the cow's mother magically turns grass and alfalfa into rich milk that becomes tasty mozzarella.
Where and when do you imagine these scenes? The Italian countryside of the 1930s? Perhaps you're envisioning world class chefs from San Francisco touring the San Fernando Valley in the present day. The scenes I've described above happened just a bit ago, right here in Whatcom County as part of the annual Chef Farm Tour organized by Sustainable Connections.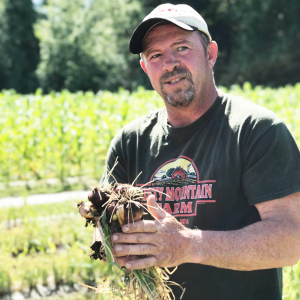 Getting chefs and other food artisans to visit farms is no easy task. These industries demand long hours and little time for leisure. However, in making time to connect with one another – to bridge the gap between the soil our food is grown in and the hands that prepare it – these people are creating something truly unique. Events like these are what make Whatcom County such an incredible place to eat.
The tour begins with a familiar stop. It's rare to see a true urban farm these days, but Joe's Gardens is just that. Nestled between condominiums and single family homes in Happy Valley, it serves as a great place for the group to meet. Nathan Weston, one of the owners, explains the long history of the farm while giving samples of tender snow white beets grown on-farm.
On the way to the next destination, the van is buzzing with talk of pickled and fermented veggies, as well as different ways to use farm-fresh produce. At the second stop, a small mixed vegetable operation a stone's throw from the North Fork of the Nooksack, Robert Vitali's farm only has about an acre under cultivation. The space provides a wide variety of crops for its size, though. Sweet corn, lettuce, brussels sprouts, and kalets (a sort of kale-brussels sprout hybrid) sit side by side in the sun. Rob offers us some shade and a decadent homemade shallot and herb butter as well as a fresh salad that highlights his tender lettuce. Nancy Chase, of Shambala Ancient Grain Bakery & Farm to Fork Bistro in Mount Vernon, talks with him about his methods for producing the best quality produce. The rest of the group is mainly focused on the food and envisioning how these ingredients could fit on their menus.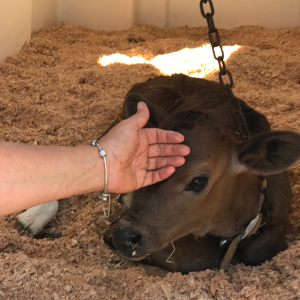 At Breckenridge Blueberries and Probably Shouldn't Distillery the chefs tour the fields and taste berries side by side, noting the difference between the ubiquitous Duke to the lesser known but richly flavorful Chandler variety. Different berries have different qualities that make some best suited to fresh eating, while others are ideal for baking or jams.
At Ferndale Farmstead and their artisan cheese making facility, I hear conversation in the back about infusing liqueur into whipped cream for a decadent dessert topping. The cows are happy and curious about the unexpected visitors, and the cheese that comes from these happy cows' milk is amazing. The varieties range from the familiar mozzarella and provolone to lesser-known scamorza and caciota. Checking out the newborn calves, I can hear Jordan Lawson of La Fiamma Pizza talking with Daniel about trying to get their cheese on his menu.
After climbing into the van one final time, there's a surprising amount of energy for the return leg of a full day trip. Ideas flow and we all reflect on the amazing bounty we have in our back yard. There's a tangible connection between the food, the producers, and the people who buy it to share with the rest of the world. This event will certainly result in new sales to local restaurants (the reason the event exists). But the less immediate result is an inspiration that can only come from seeing, first hand, the food we eat being grown and crafted into something amazing.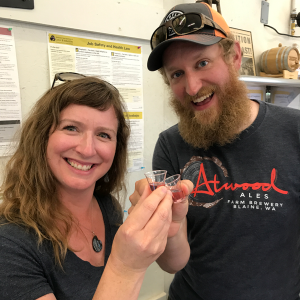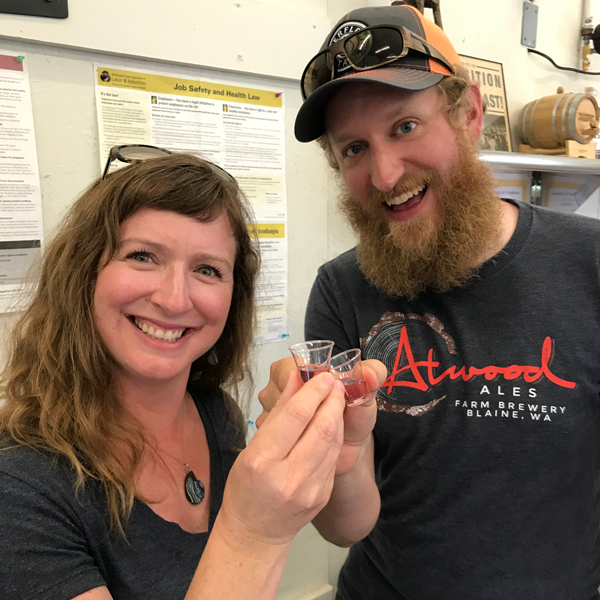 As we disembark and say our goodbyes, it occurs to me that what we have really is unique. Whatcom County isn't a remote region of Italy. And it's certainly not the San Fernando Valley. It's a growing, thriving network of farms and food lovers inspired by flavor and community. Chefs taking the time to visit farms and find the best ingredients shows a commitment to the craft. Luckily, we as consumers get to simply enjoy the fruits of this labor.
If you have the chance, stop into one of the following businesses and thank them for the work they do to source from our local farmers!
Owners Josh & Monica Smith from Atwood Ales (call for appointments)
Owner Nancy & Chef John from Shambala Ancient Grain Bakery & Farm to Fork Bistro
Kitchen Manager Jordan Lawson from La Fiamma Wood Fire Pizza
Chef Nikolaus Tully from Ciao Thyme
Chef Justin Hawkinson from Crave Catering