Chef Matthew Boudousquie was born and raised in New Orleans, and though he finds himself thousands of miles away from his place of origin, he brings it alive through his food. The Bistro at Shuksan features Southern farm-to-table fare that honors Matthew's culinary heritage while also celebrating the incredible agricultural abundance of this region. Matthew's vision is to create a space of communion where folks come together over good food and are accepted for who they are – and he and his talented, passionate team have done just that. He's joined by Sous Chef Marshal Reed, Event Coordinator Deanna Albano, and Lead Bartender Patrick Acol.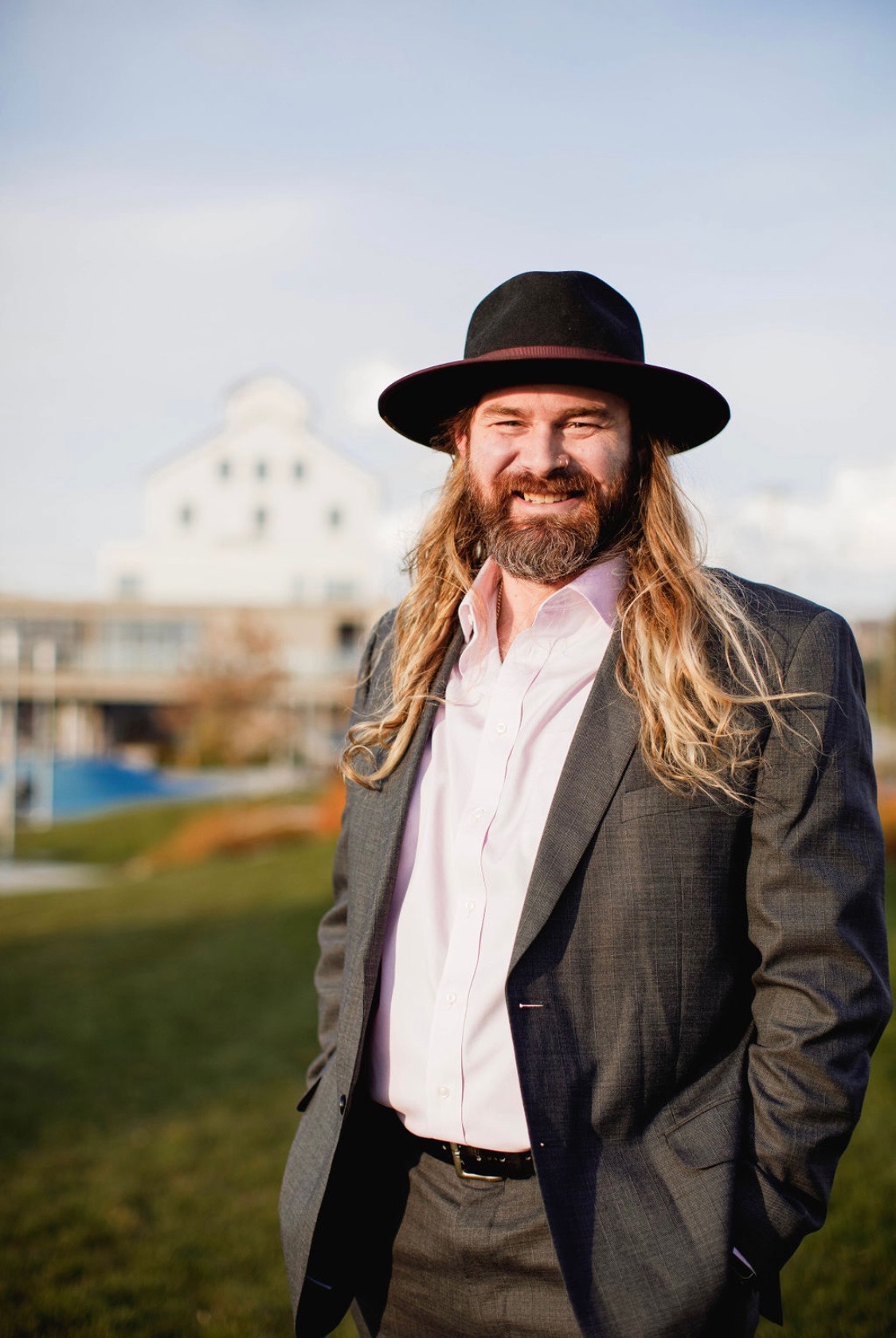 Matthew's love of cooking, and the community that grows around it, took him across the South to positions as a chef, bartender, and manager in Georgia and South Carolina. When he was 25 years old, Matthew first came to Bellingham. "I lived here for two years," he says. "I helped open the Black Forest Steakhouse in Blaine and Giuseppe's Al Porto down at the waterfront. I eventually went to Orcas Island, where I worked at Rosario, Doe Bay, Roses Bakery & Cafe and New Leaf Cafe. After working there for a few seasons, I set off to travel. I worked at a ton of places to gain experience in various cuisines."  He then moved back home to New Orleans to polish his skill set and study the culture he grew up in.   
After five years and two business partnerships, Whatcom County called again – his love of Mount Baker, the access to produce, and his family drew Matthew back. "Now I'm helping to support my family here with their health and live where I want and do what I love." 
And the Bistro at Shuksan is truly a reflection of Matthew's love – for the food that grows here, the folks that call it home, and his Southern roots. "I live on nostalgic memories. That's what makes me warm and fuzzy inside," Matthew says, laughing. "I've been able to work under some talented chefs and bartenders in the farm-to-table movement, and we live in a place that has such great farms and weather. My main inspiration is making food that I loved eating growing up, but with the ingredients that grow around me as much as possible."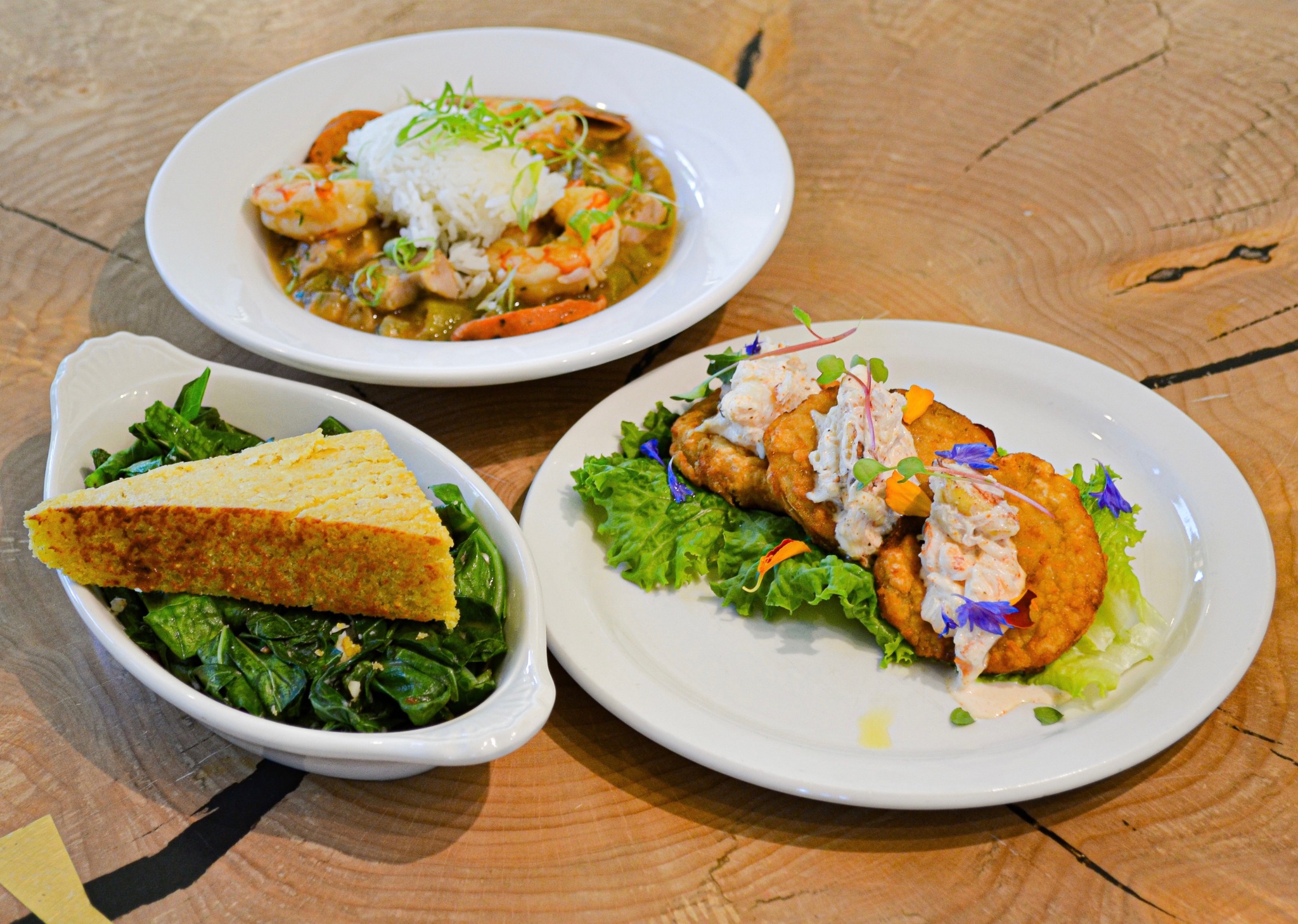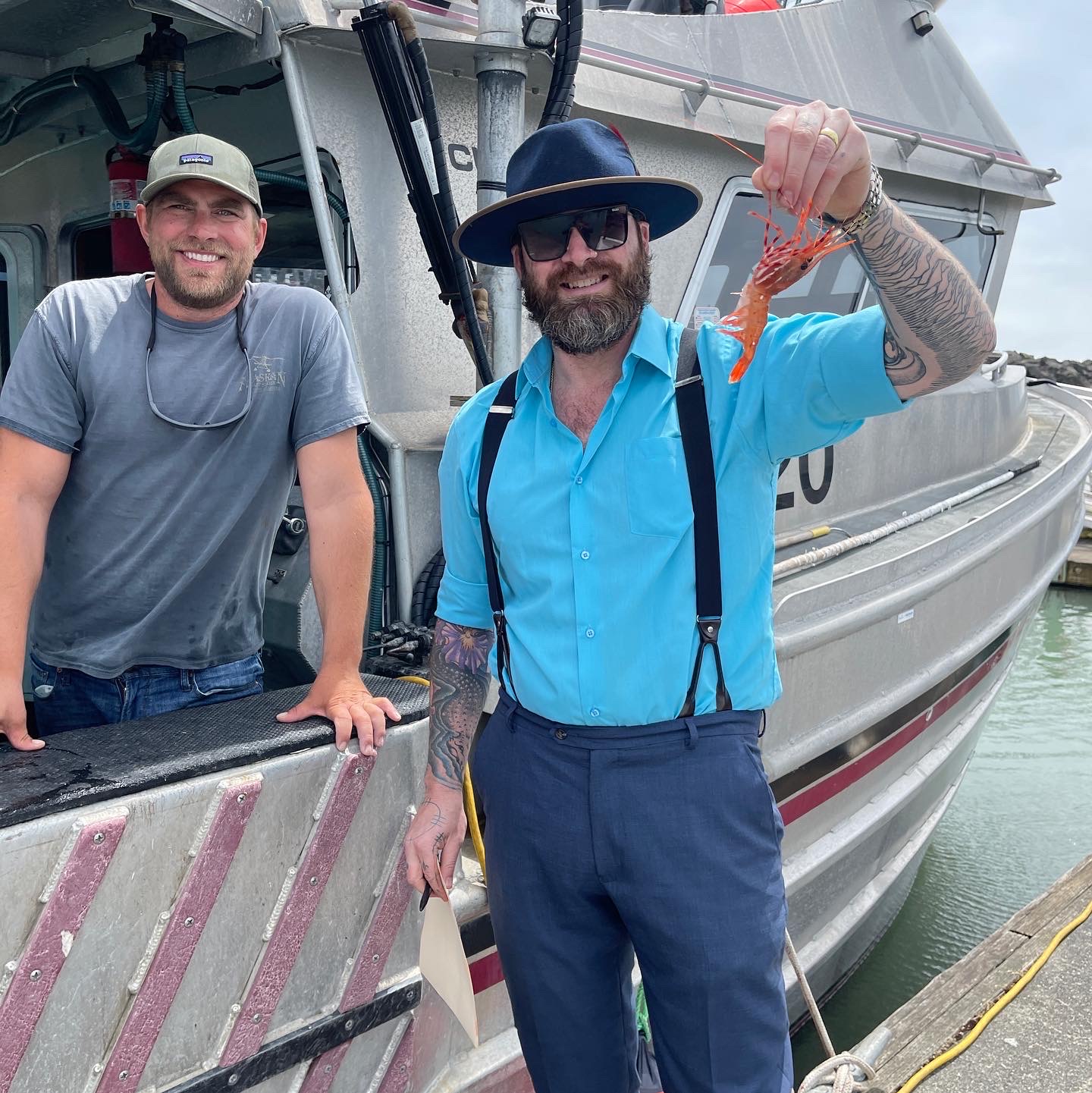 That inspiration is deliciously manifested at the Bistro at Shuksan. "We were so excited by spot prawn season, did some amazing things," Matthew recalls. "Right now, the collards that we're working with are the best collard greens I've ever had, which is saying something. They're grown half a mile away by FarmWild. Our friend Brian (Rusk) over there is doing aquaponics, and it's so cool. Right now, I'm excited about the root vegetables that are popping up. The beets we're working with are amazing." 
Matthew orders from the Puget Sound Food Hub, and also partners with Osprey Hill Farm for their chicken wings. He makes the Bistro's chicken stock and broth with chicken bones from them as well. He sources bleu cheese from Twin Sisters Creamery for the Classic Wedge Salad. "Though that makes it not-so-classic!" Matthew adds. "We're working with Key City Fish Company in Port Townsend for a lot of our proteins. And we use Painted Hills beef." Most of the menu is naturally gluten-free as well, with bread from Shambala Bakery in Mount Vernon.  
This emphasis on local food is part of Matthew and the Bistro's larger vision for the restaurant. The space itself is beautiful, looking out over Shuskan Golf Course and Mount Baker. The ambiance is perfect for relishing the good food – and hopefully, with good company as well. 
"I hope to see the Bistro become a staple of the communities around here," Matthew explains. "We're centrally located between five small communities in Whatcom County. My goal is to bring communion, and what it means to us in the South, here. Where we gather around food and it doesn't matter who we are or where we came from, it just matters who we are right now. We celebrate that we're all here together and get to eat good food."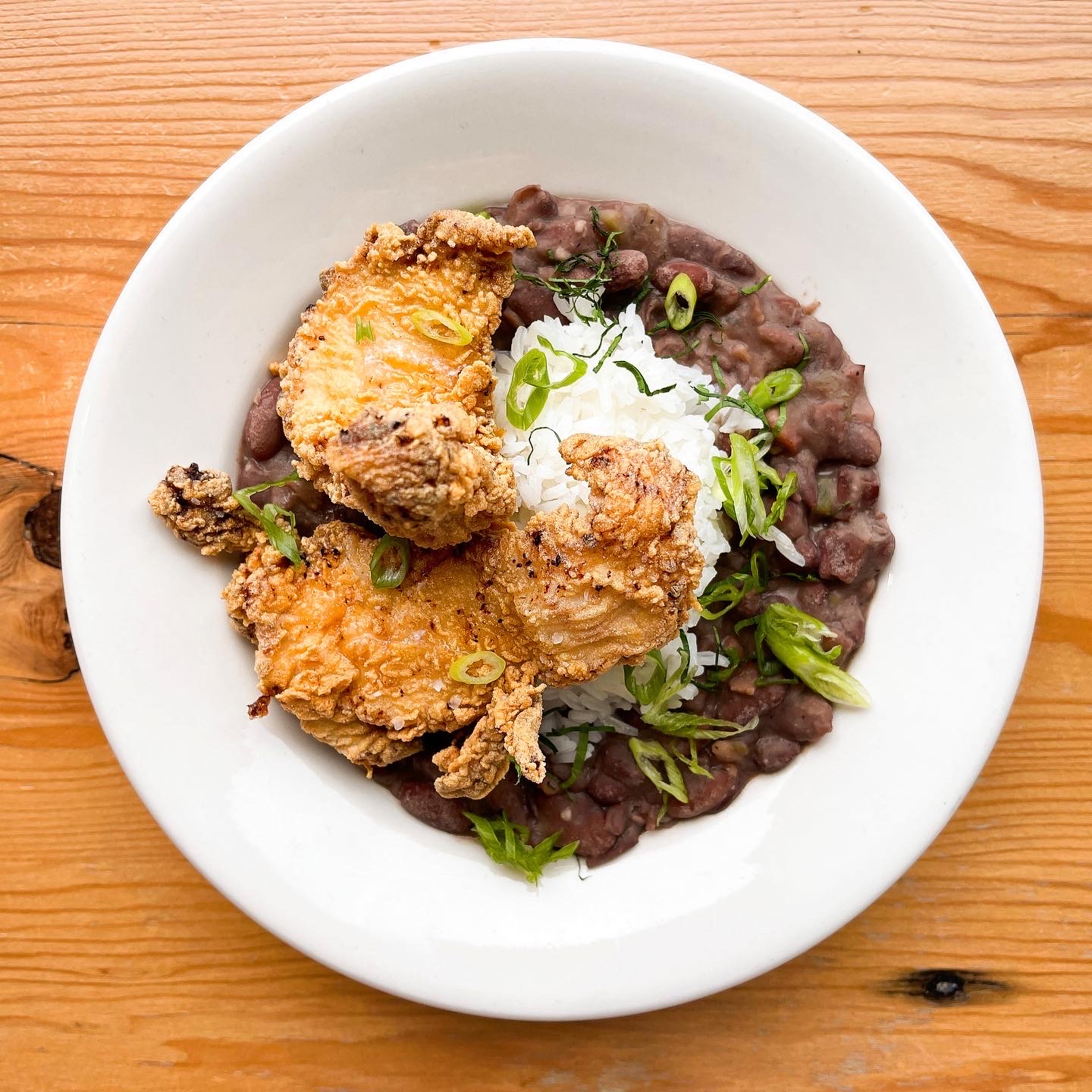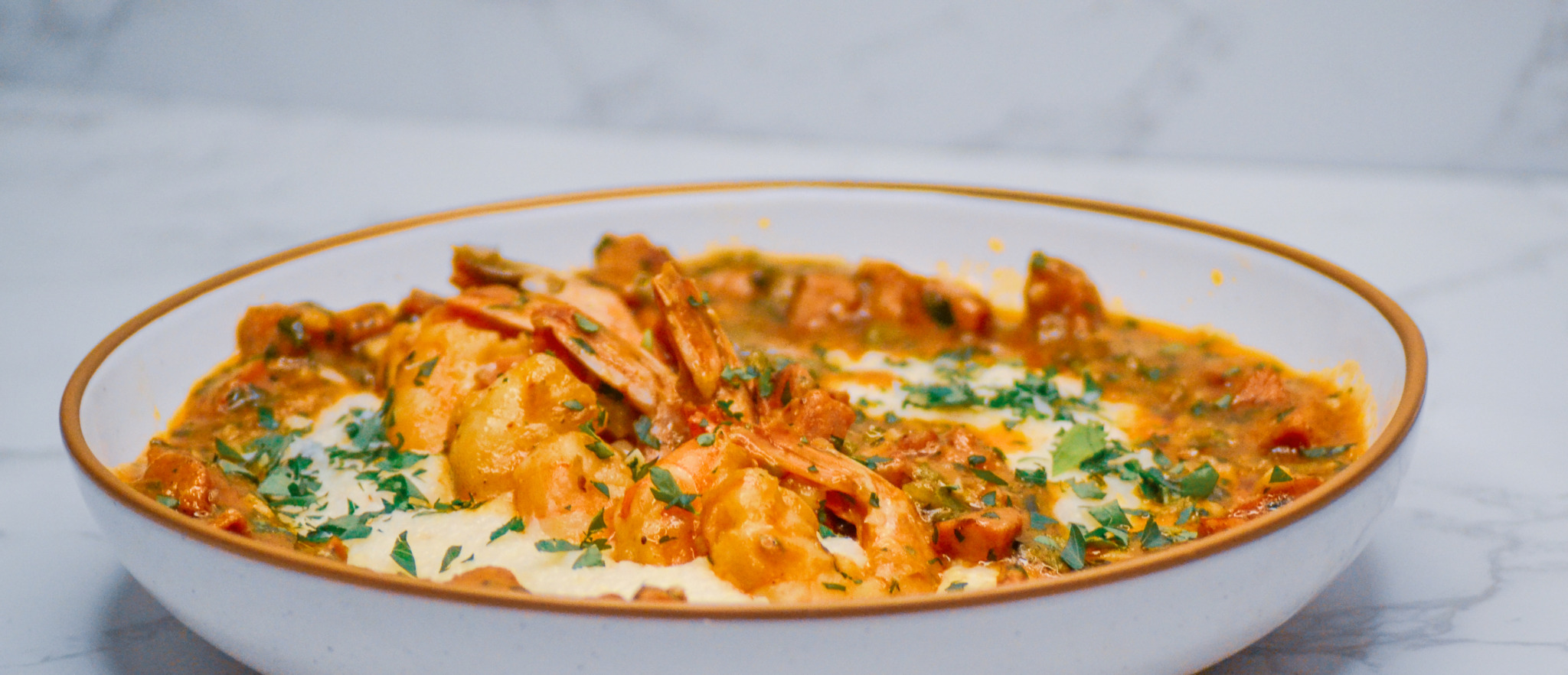 Matthew and his team have put together a menu and a space that honors that vision. "We also have such a beautiful facility for catering, and I'm excited to see where we can go with that. So far, we've done two weddings, two golf tournaments, and a celebration of life… all within a month of opening! We have the capability to do offsite catering as well."  
The Bistro at Shuskan has its grand opening on July 29th and 30th from 6-8 pm, where the sweet sounds of live jazz will intermingle with the aromas and flavors of Southern farm-to-table fare. There will also be weekly live jazz on Thursdays from 5-7:30 pm with Kevin Chryst of Baby Cakes.  
Find communion, gorgeous views, authentic jambalaya, and true Southern hospitality at the Bistro at Shuskan.