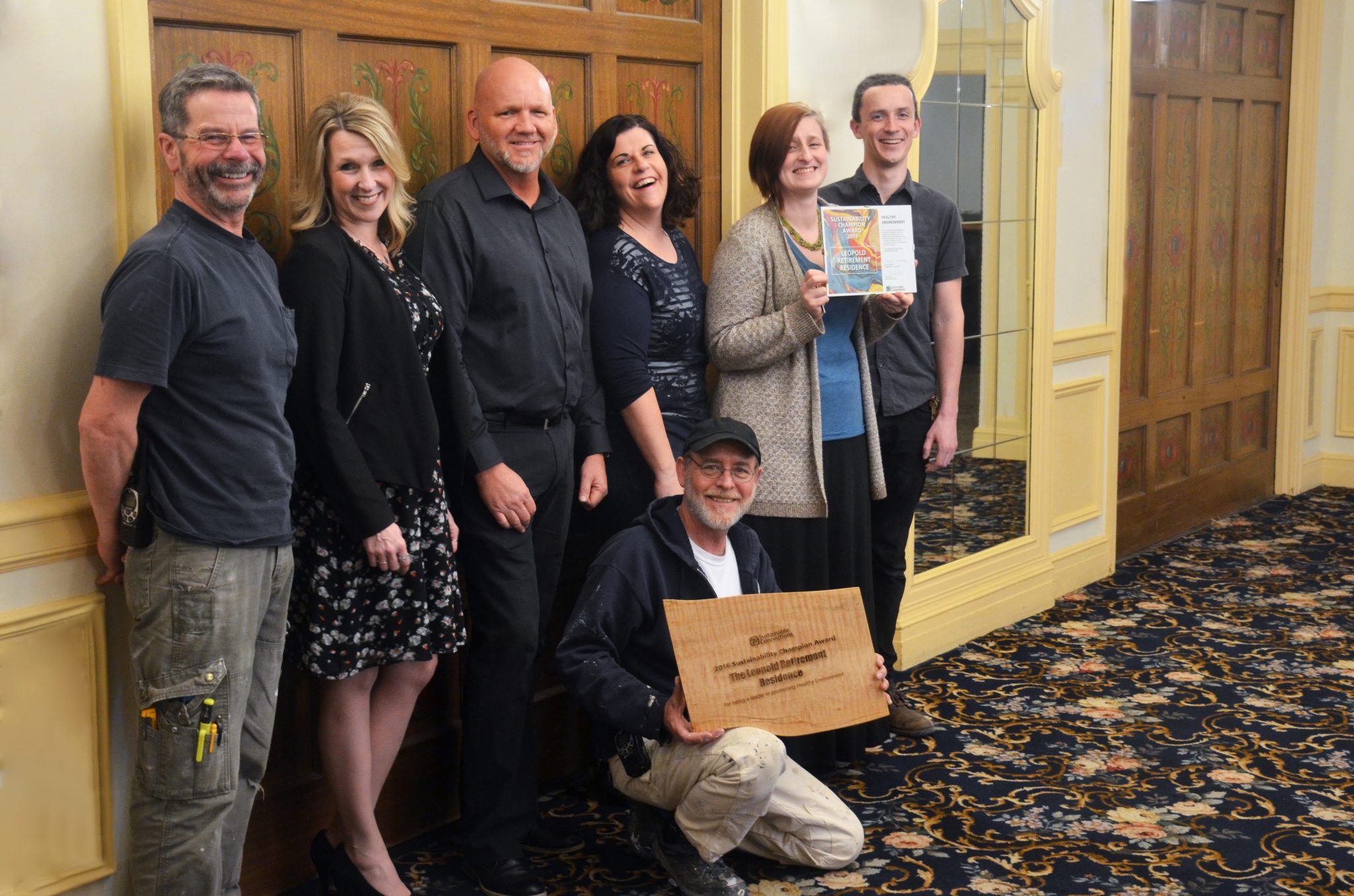 Every year Sustainable Connections honors five local businesses that are taking steps towards achieving a healthy triple bottom line–taking care of employees, our environment, and the local economy–with a Sustainability Champion Award. Drawn from the four tenets of our mission, the awards celebrate local businesses who are leaders in Strong Community, Healthy Environment, Meaningful Employment, and Buying Local First, as well as a Lifetime Achievement Award.
This year's Healthy Environment Award winner is The Leopold Retirement Residence! This award goes to a local business that measures the triple bottom line benefits (people, planet, prosperity) of their work. They are passionate about sustainability and implement sustainable business practices in their business every day.
The Leopold has implemented a number of large sustainability projects to minimize environmental impacts and increase comfort for their residents. Every unit in the building and all common areas have received more energy efficient lighting, water heaters, lighting sensors, as well as low-flow faucets, showerheads, and toilets. They have also invested in a new boiler for deep energy savings, and have worked hard to reduce waste, being an exemplary Toward Zero Waste leader. Their Toward Zero Waste efforts have included starting in-room recycling for residents, eliminating all Styrofoam from the kitchen, reducing pre-packaged single-serve items (which has diverted 30 gallons of plastic per week from landfill), and introducing composting to their kitchen–resulting in another 120 gallons saved from landfill per week!
Every year they continue to make sustainability a priority and show all businesses in our region that investing in sustainability is good for the environment and the bottom line.
Learn more about The Leopold Retirement Residence at www.leopoldliving.com