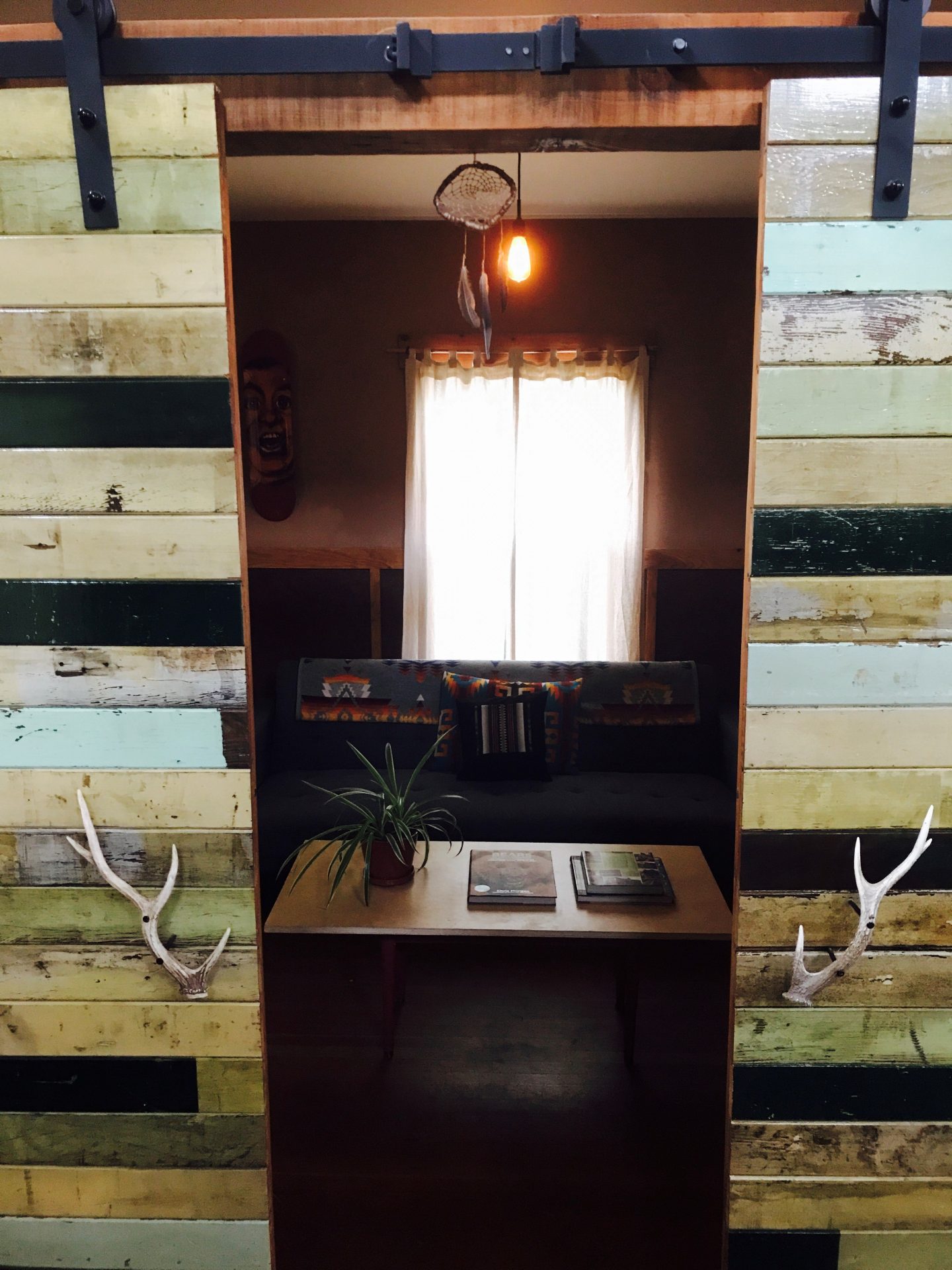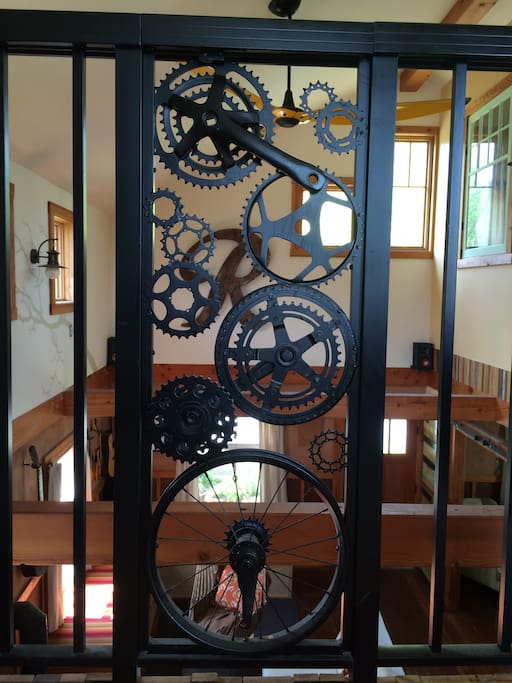 The Roost is what happens when a 1924 Craftsman and New York style loft collide in an acoustic hug. What started as a simple idea for a remodel grew into a local gathering spot for musicians and artists alike. Owner, Nick Hartrich, says "this residential remodel experiment is a thank you to all who have inspired and taught me along the way, homeowners of previous Home & Landscape Tours included!"
An early adopter to the Community Energy Challenge, this home is retrofitted for comfort, energy saving, and indoor air quality. This craftsmen no longer has cold drafts! High-efficiency insulation, infrared heating panels, and a 4.1kW solar array ensure this home has almost no energy bills! American Clay was applied to the walls for a natural finish that is as beautiful as it is non-toxic, so he can breathe easy.
The Roost integrates reclaimed materials for both fashion and function. With artistry and care, Hartrich has crafted materials with local tradesmen and artist to create a sustainable and unique place to call home. Large beams from GP pulp mill and the Yakima Farmers co-op, support the second floor for addition. Bleachers from Garfield High School are used as trim and flooring. The doors from the Armory Building and X-files sound stage studio creating a sense of mystery of what behind them. Just about every surface is a work of art—the reclaimed materials, recycled pallets, glass, steel, and tile all showcase what it means to let go of traditional norms and instead live with elements that inspire.
Just as much love and care has gone outside the home as in. A green roof covers the friendly front porch. Native plants and edibles welcome guests into the backyard, fully equipped with more reclaimed art, rainwater storage, and a stage for revelry of all kinds. 
Project Team:
Respiration Design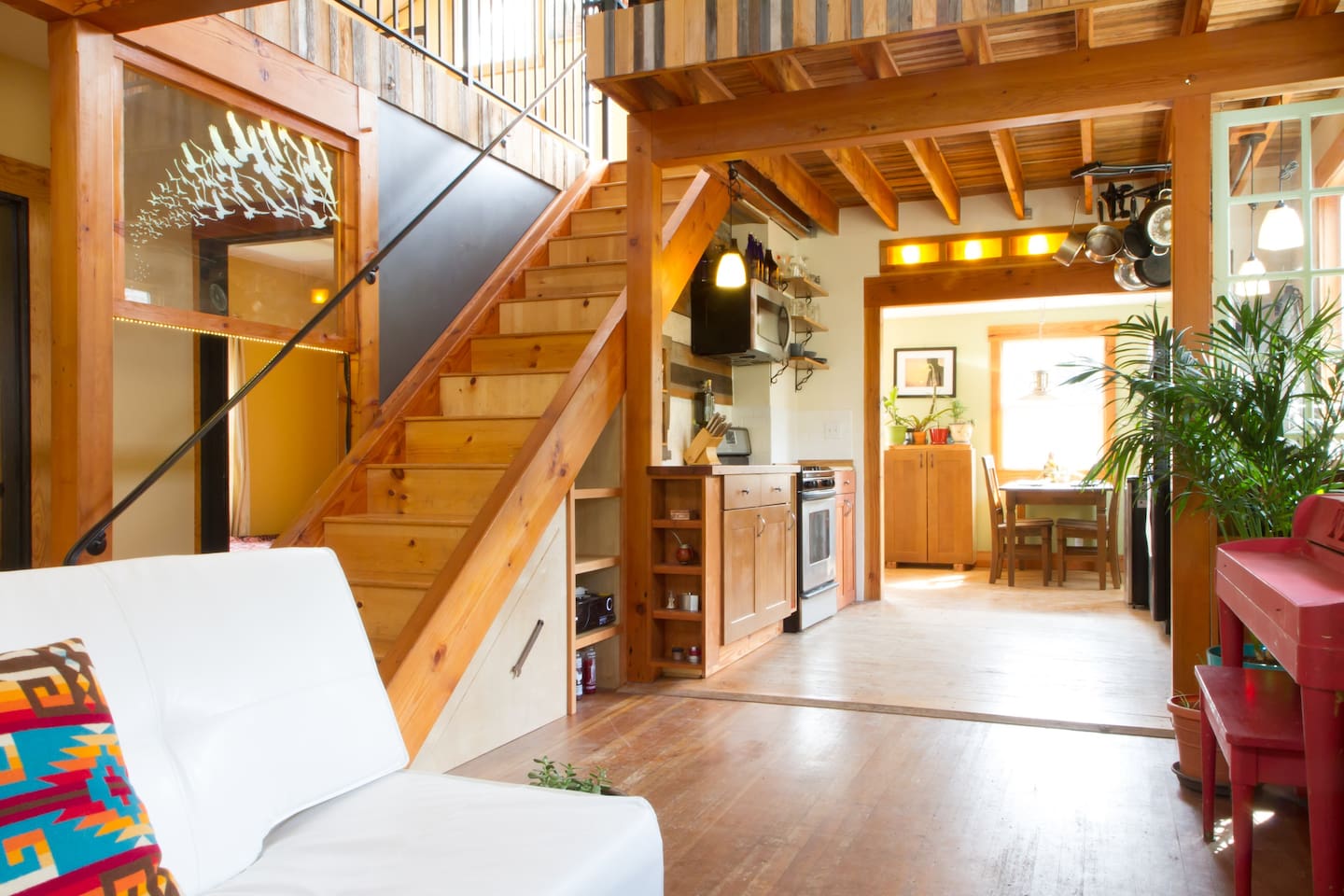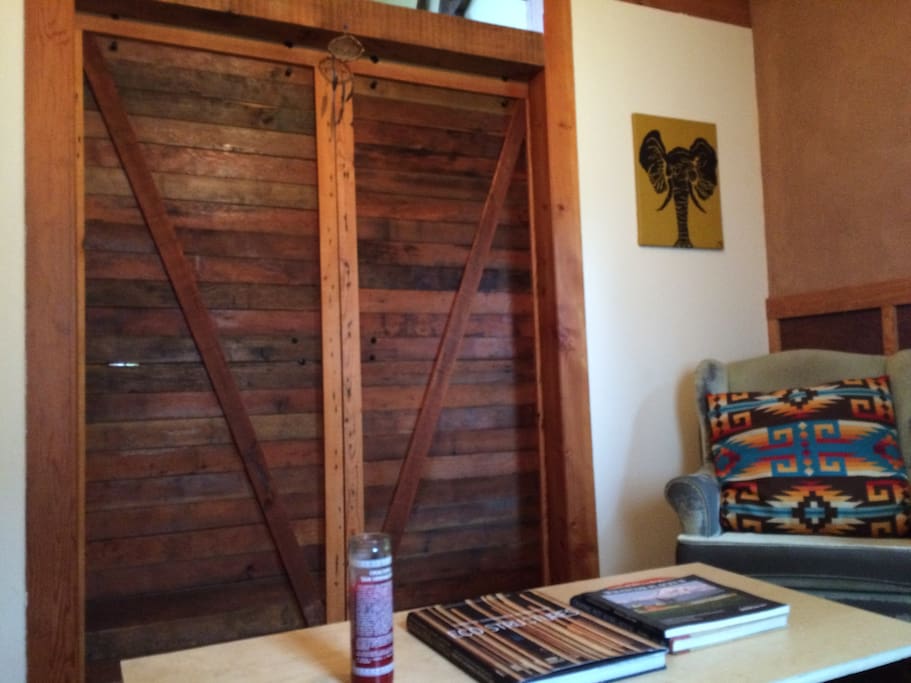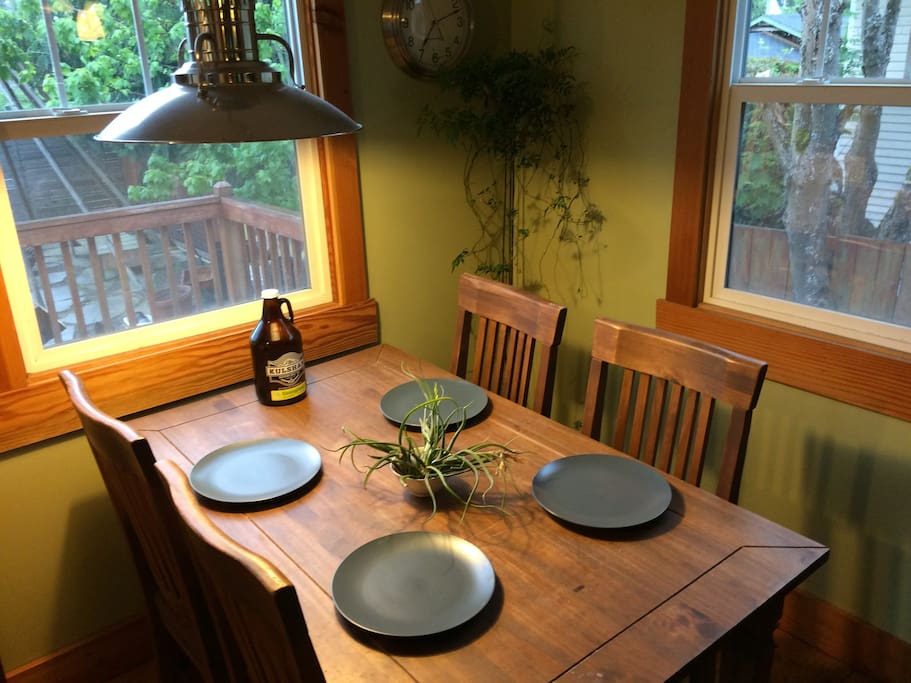 | | |
| --- | --- |
| Design | Raised the roof for more space without increasing the footprint |
| Location | Close to downtown, parks, and transportation |
| Site | Green roof, natural landscaping, PIN Foundation system, unique art, and eclectic use of reclaimed materials |
| Water Efficiency | Low-flow toilets, rain cistern, drought-tolerant landscape |
| Energy & Atmosphere | 4.1KW solar system, radiant/zone heat, tankless water heater |
| Materials & Resources | Reclaimed beams, FSC advanced framing & FSC countertops, recycled metal, American Clay, Thermacork, recycled tile, bleacher board, RE Store materials throughout |
| Indoor Air Quality | Low VOC, removed furnace for radiant heat |
| Certifications & Education | CEC Tier 3 recipient, 100% Green Power |