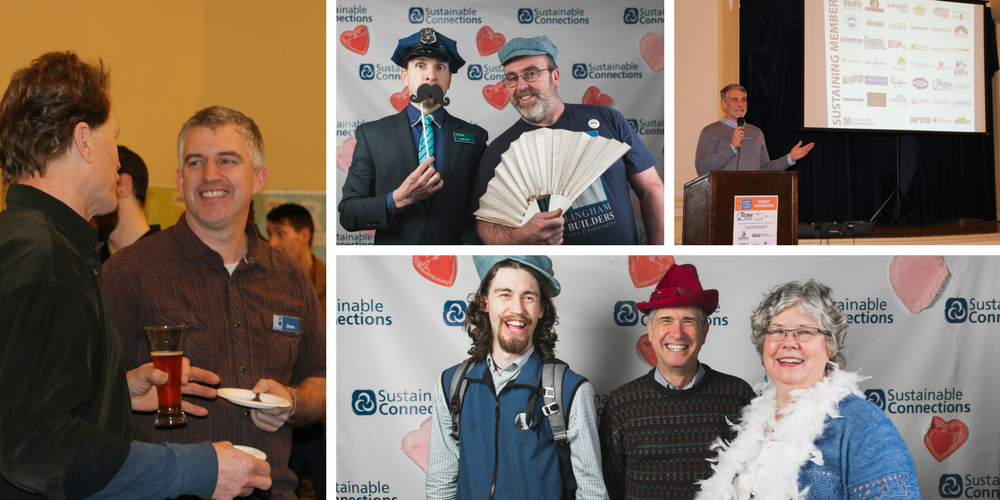 Mark your calendars now! The second Annual Smart Business Summit is scheduled for March 28, 2019. You may be saying to yourself, "Wow that is a long ways out. I haven't even finished planning next month!" Yes, I know it seems so far off, but I just could not contain myself in sharing the success of the first annual Smart Business Summit. What better way to share than to announce it is on again for next year!
The post-Summit evaluations are rolling in and it is heartening to hear many of the attendees are already in the process of implementing the tips and tools they learned at the Smart Business Summit. The energy in the room was palpable and it was so inspiring to see the audience engaged and ready to take the next step in measuring, improving, and sharing their sustainability efforts. Businesses are thirsty for knowledge on how they can be a more sustainable. We feel so fortunate to help b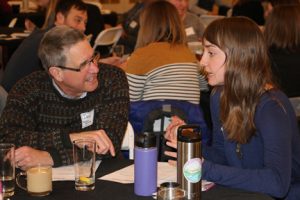 y bringing great speakers and panelists to our community to share their knowledge, expertise, and experiences.
Our presenters and panelists touched on so many valuable concepts, it is hard to pick out a single highlight. However, a theme that weaved its way into every presentation and panel was community. Our keynote speaker, Kevin Wilhelm, kicked off the event speaking about what role businesses and individuals play in the world community. Click here for a live stream of his presentation. Throughout the day, we dove deeper, down to a more granular level, sharing how they can help build our local communities, families, and individuals in a positive way.
It is often said that change is constant, and in our modern day society, it is happening at an even more rapid pace. The workplace is far from immune, and the smart business will be looking for ways to embrace that change and find ways to excel. Sustainable Connections is committed to helping businesses meet these challenges in the present and future.
With that in mind, if you missed this year's Summit, we do not want to make you wait until March 2019 to offer support and guidance. We want to harness the energy and expertise of our local businesses in their sustainability journey, and we have some fun things in the works. Stay tuned and keep an eye out for upcoming Sustainable Connections events to meet with your peers, learn, laugh, and share on your way to even greater success.
Thank you to all the businesses, presenters, panelists, and volunteers that made the Smart Business Summit such a success. We are looking forward to making it even better next year!