Blaine, Washington is a beautiful town nestled against the Canadian border and the Salish Sea. While it's known for its proximity to our friendly neighbors to the north and its marina, it's quickly making a name for itself on the casual fine dining scene, in large part to the menu and vision of The Vault Wine Bar.
Kenny Florczak, chef at the Vault, has a deep passion for making delicious food out of local produce and goods. The menu at the Vault reflects that, changing weekly (and sometimes more!) to accommodate what farmers are growing, fishers are catching, and bakers are creating.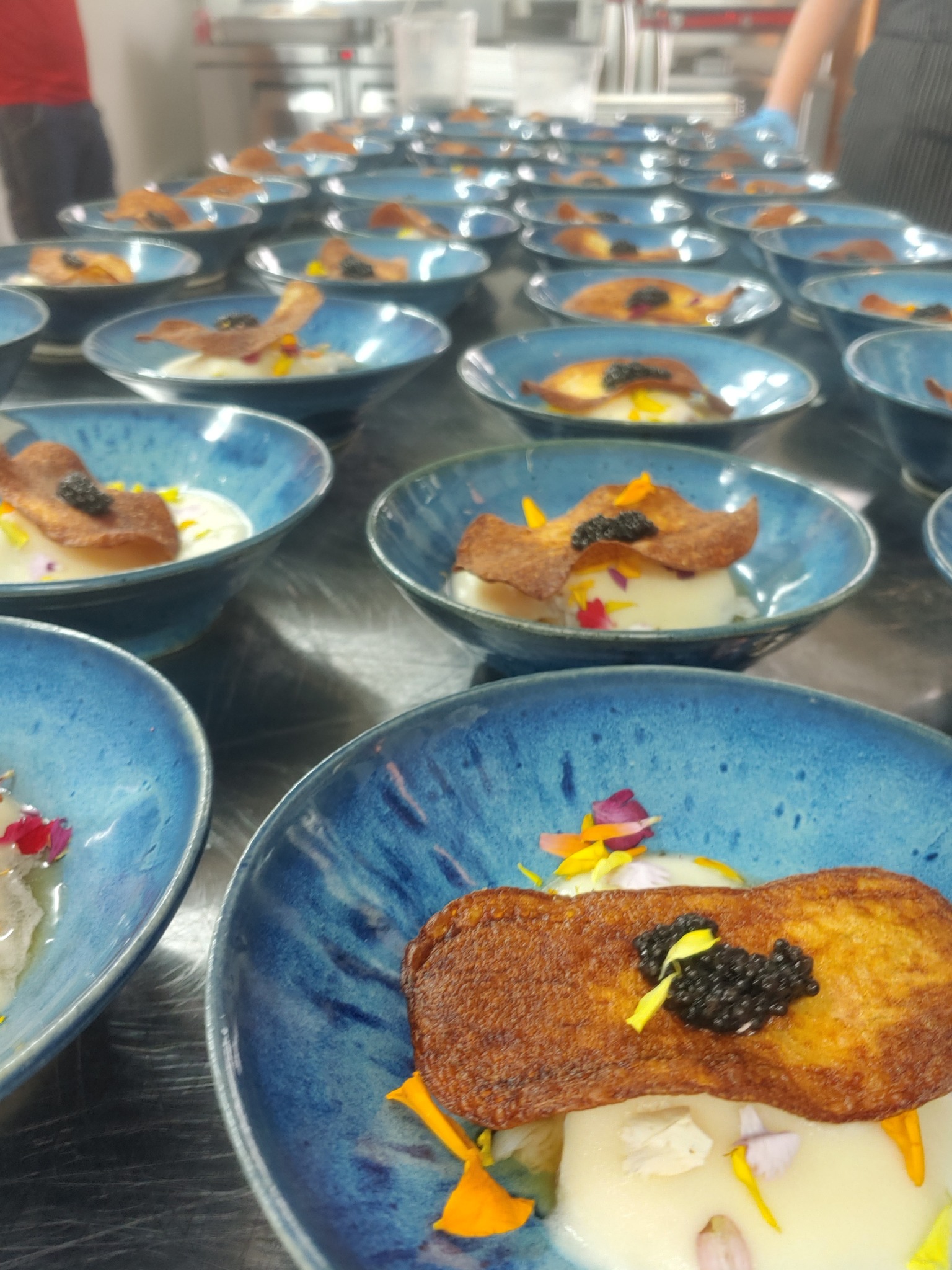 Idaho-based caviar, WA potatoes, Dungeness crab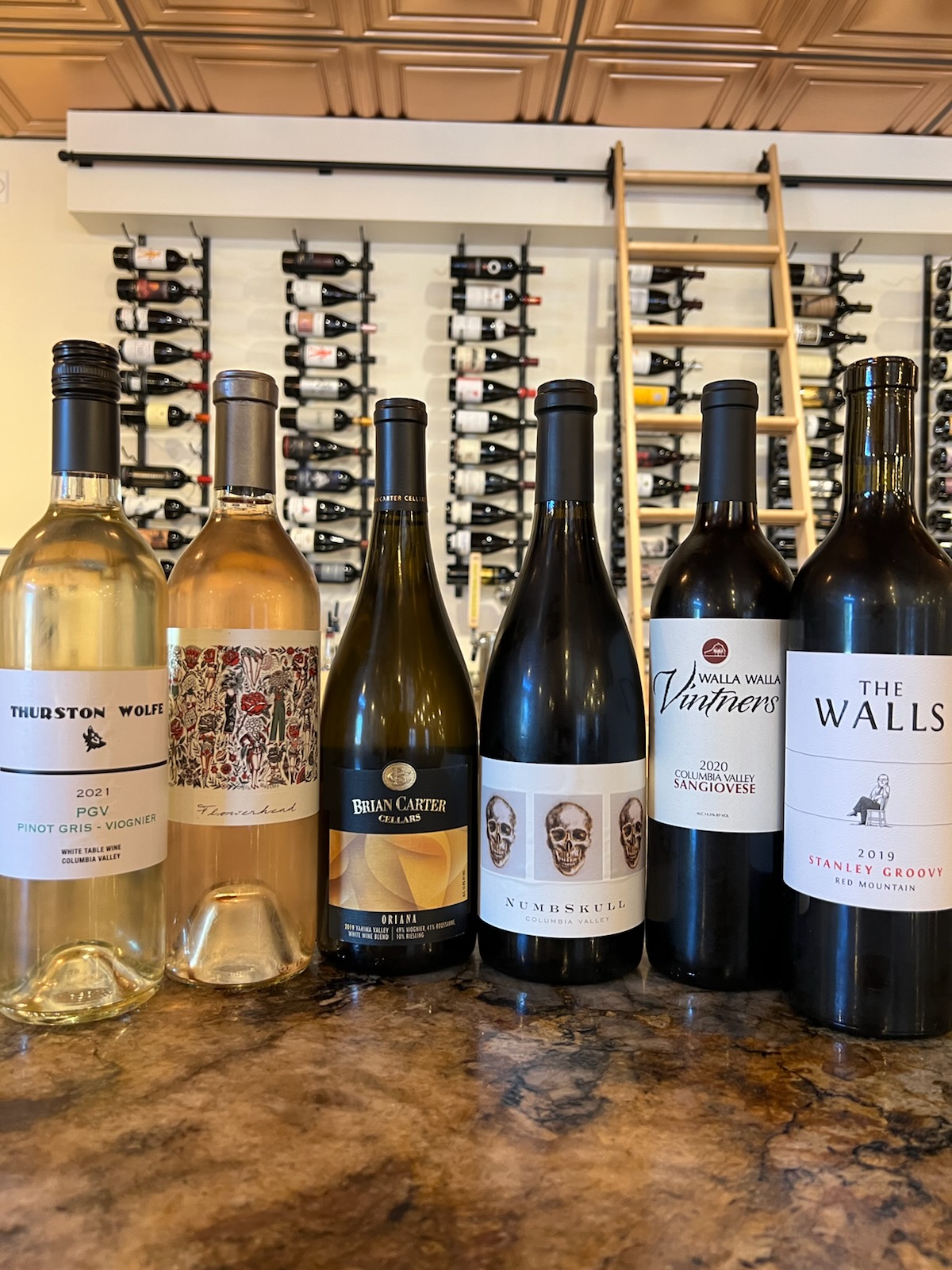 The Vault recently celebrated their fifth anniversary. They've always focused on education alongside excellent wine. "Our wine list is a novel," Kenny says. That dedication to education expands to the food that they serve, thanks to his commitment to sourcing from local farmers and businesses.
"Sourcing from a local place is so cool," Kenny explains. "If you can make it with local products, you know it's going to be delicious. It's a lot more fun to try to make stuff that's close to you better. I'm trying to make a curry back there using only things that are from Blaine!" 
Luckily for Kenny, Blaine is rich with amazing local ingredients. "I source from Spotted Owl Farm a lot. They're right down the road, under two miles away," he says. "Our Sloppy Joe is made out of their heirloom tomatoes and peppers. The mushrooms are from Blaine too, from a dude named Grady. This whole dish is basically from Blaine!" 
This local flair infuses the whole menu with flavor and fun. "The more local the better!" Kenny exclaims. "We recently started using local Cairnspring Mills flour – their high gluten flour from Edison and their all purpose flour from Mount Vernon. It's such good flour, and has so much flavor going on."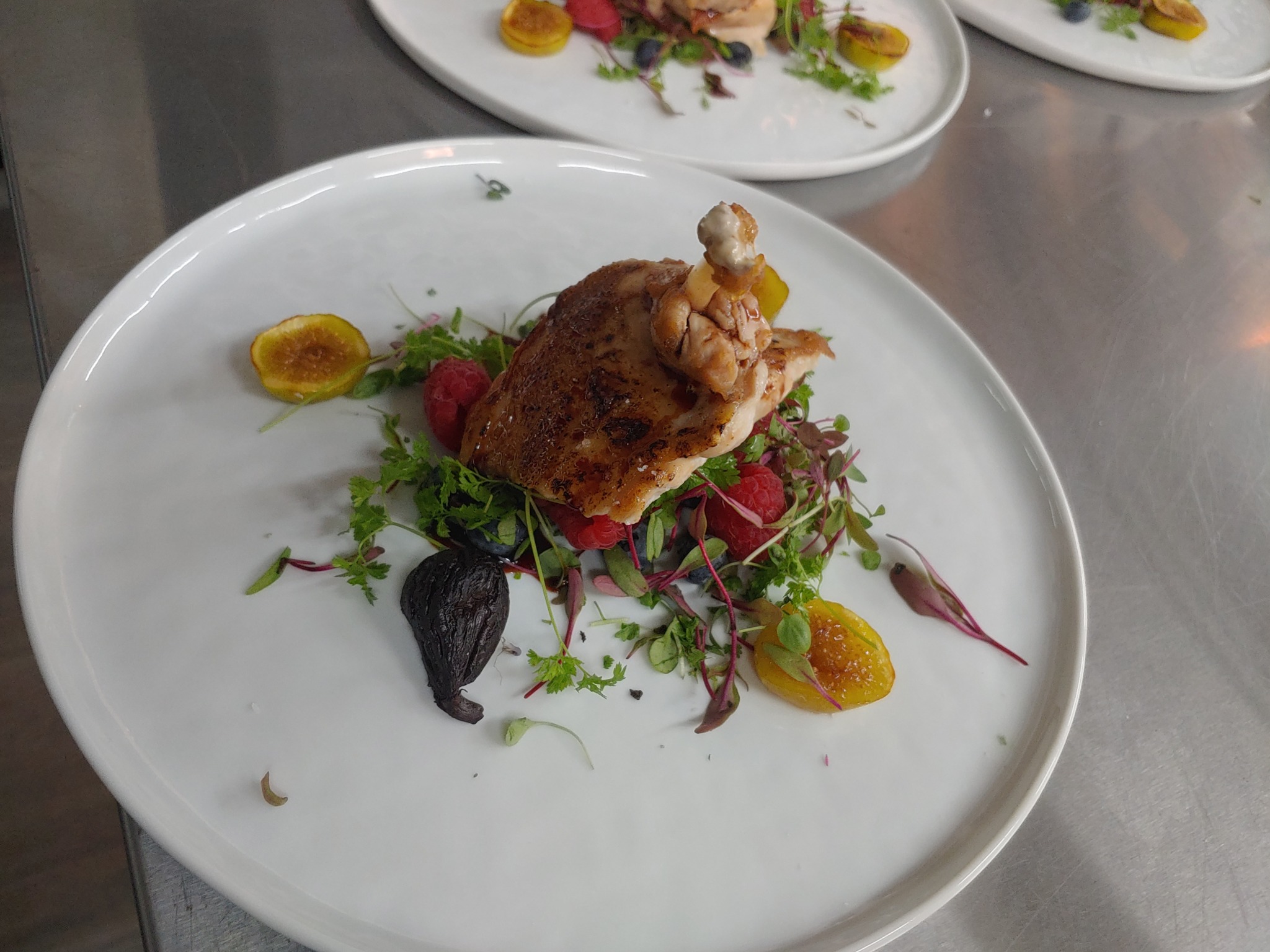 Pheasant with Washington berries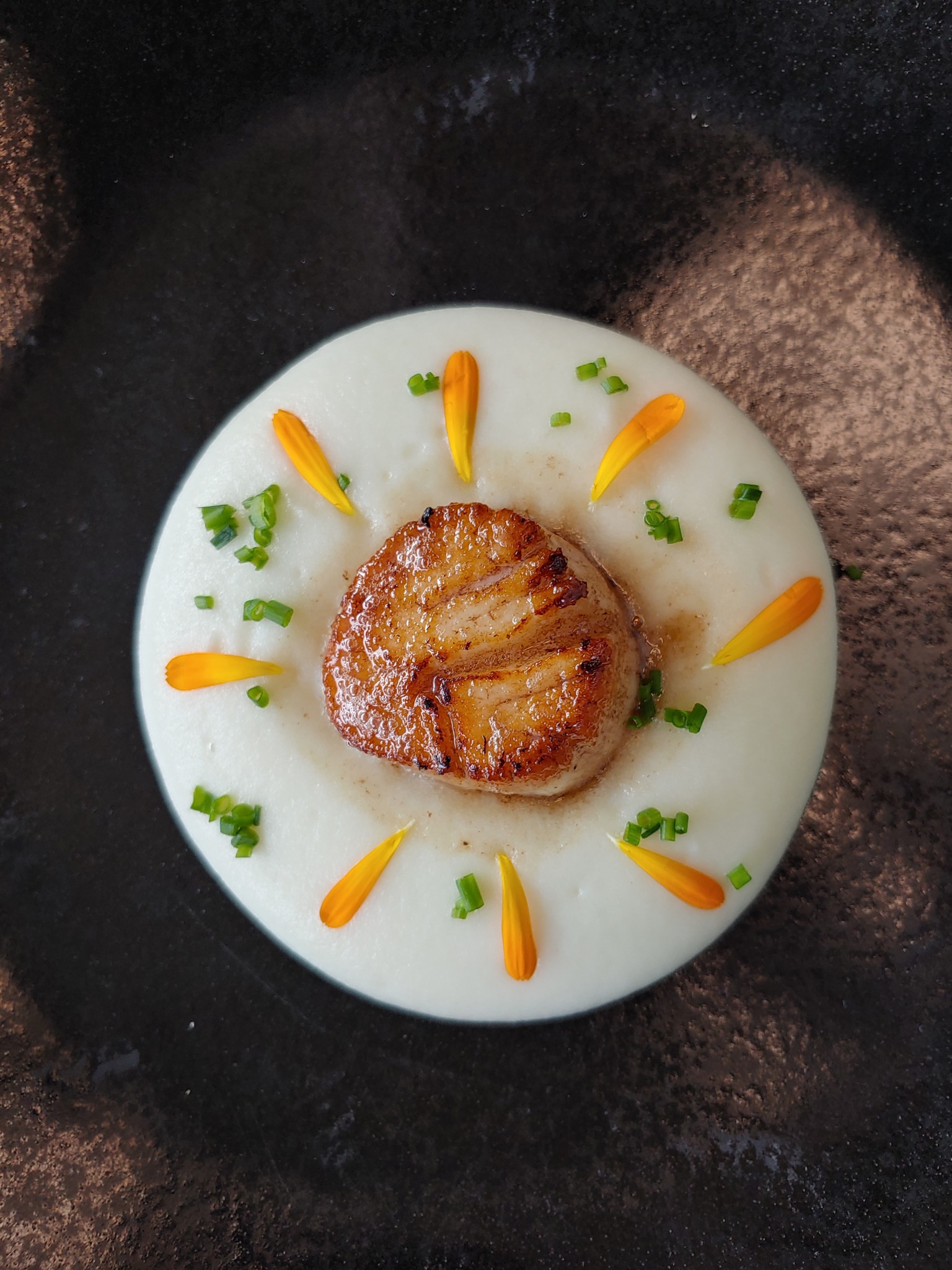 Local potatoes, scallops, chives, and flowers
And the Vault's bread? Even more local! "My bread comes from a block away, Bread in Blaine. I just walk over there and get it. Supporting local people is just really fun! A lot of our menu is over 50% local ingredients. I make our butter with Twin Brook Creamery cream. I'm debating making a category on our menu to show dishes that use ingredients that come from less than 20 miles away." 
This local emphasis creates some seriously delicious food. It also means that they won't stay on the menu forever, so if you see something you like, head to the Vault as soon as you can! Kenny explains, "As the season goes, I change the menu – at least weekly, if not more. To prepare for winter, I've been making lots of jam. If I can get a bunch of seasonal fruit, I turn at least half of it into jam. And then I can turn my jams into other things too, like sorbet!" The Vault does a paired wine dinner every week, and a special one once a month. Be sure to stop by for a feast of local food, and delicious wine to match.