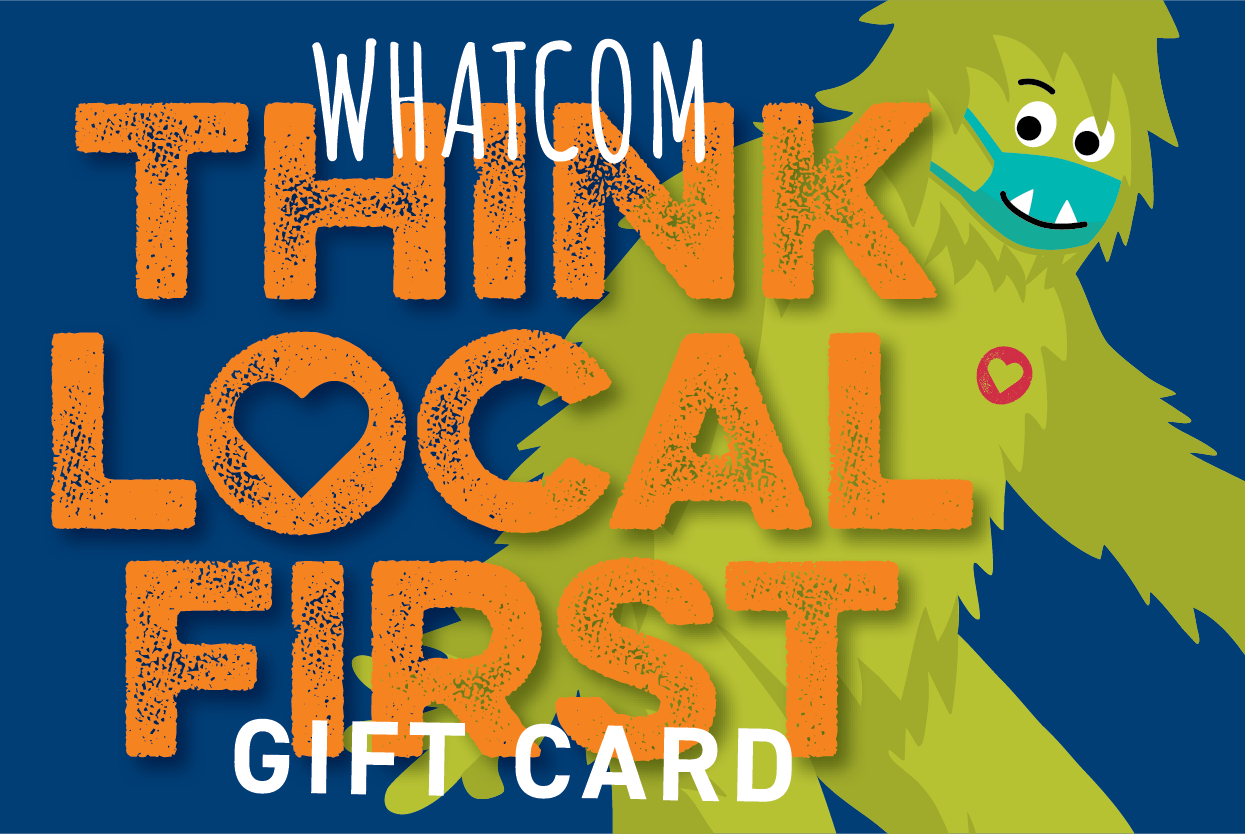 Gift Cards
The Whatcom Think Local First Gift Card can be redeemed at over 270 of your favorite local retailers, restaurants, services, and entertainment venues in Whatcom County. Sending cards is easy! Simply choose your recipient and send your gift card via email or text message. You also have the option of printing out gift cards to hand deliver to that special someone! Keep your local dollars local and give a Whatcom Think Local Gift Card today!
Gift Guide
Search by price, category, or location! Whatever you're looking for, our local gift guide is bursting with gifts that are uniquely available at locally owned stores throughout Whatcom County. One of the joys of local giving is giving back to the community you love! Keeping it local means you're not spending your money in a national department store or with an online giant, but you're keeping your dollars circulating in your community and helping out friends and neighbors who own or work at the local businesses that keep our cities and town so unique.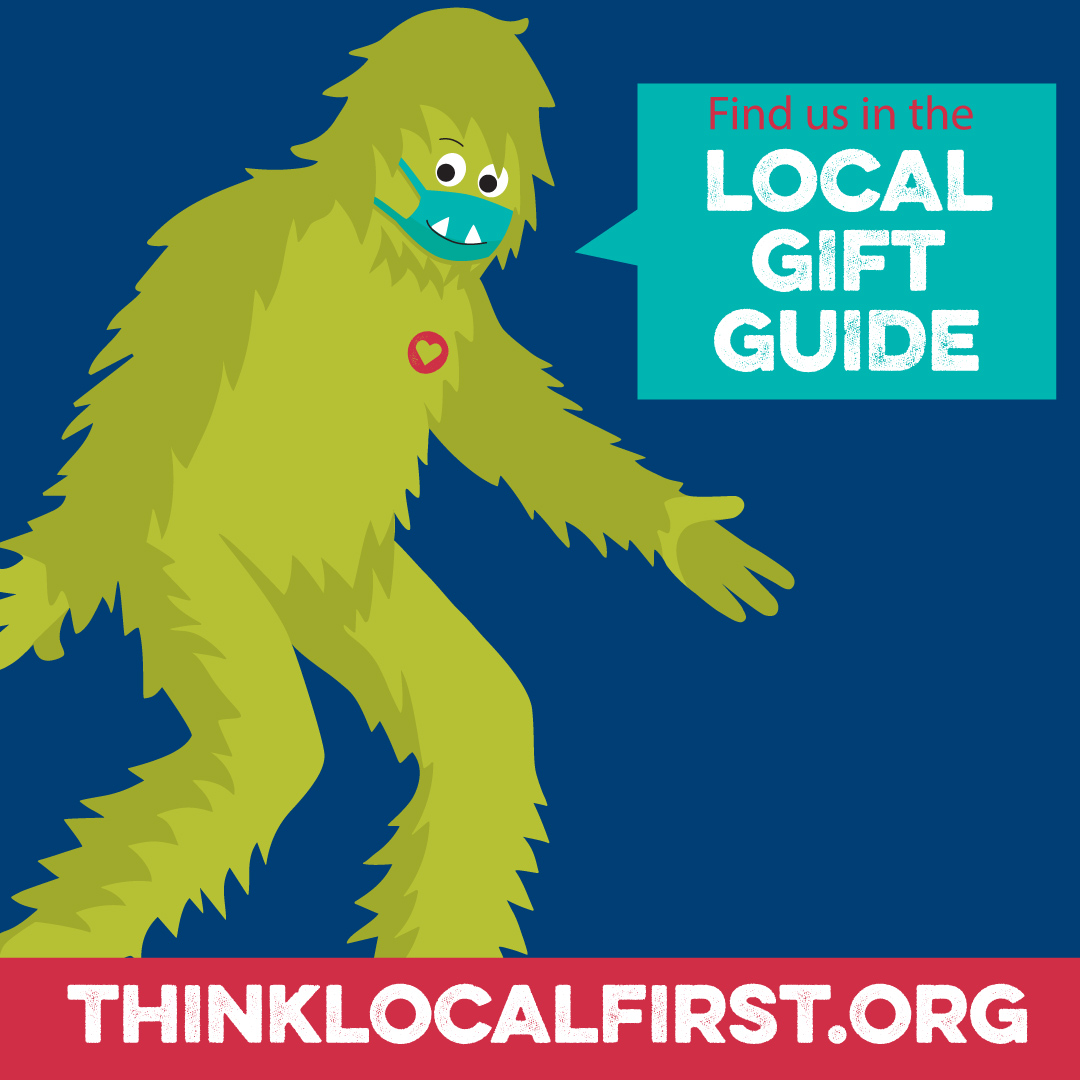 Pay it Forward
Pay it forward by donating any balance on your Think Local gift card to our essential worker fund (credit cards and checks work, too!). Just dedicate your donation to our Think Local First program and we'll use those funds to surprise essential workers with Think Local First gift cards delivered by Sasquatch! Any amount is appreciated and we'll be sharing Sasquatch's surprise gift card deliveries on Facebook and Instagram. Whatcom Think Local First gift cards can be entered on our donation page just like a credit card. Fill out your name, contact information, and use your Think Local First gift card number in the credit card number field.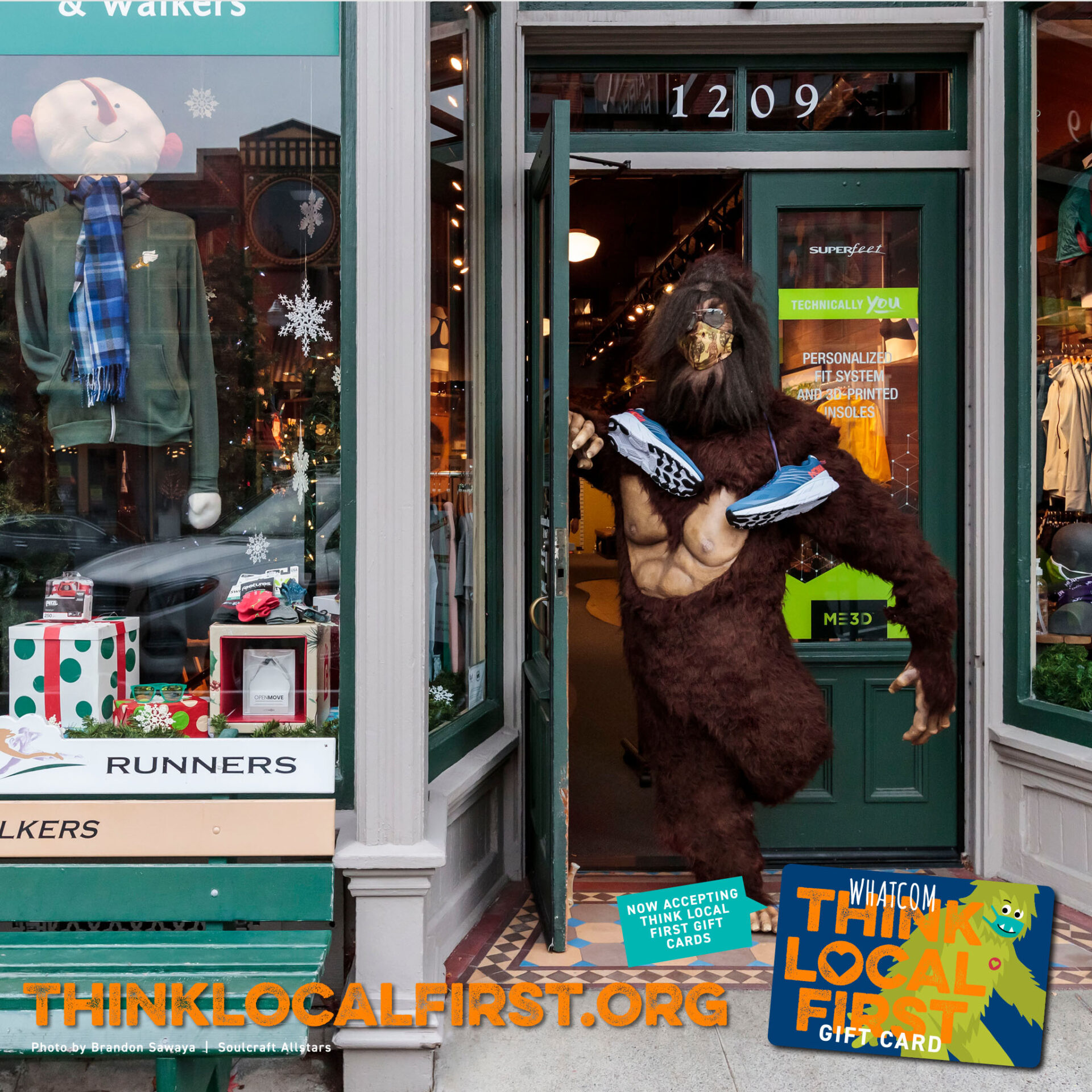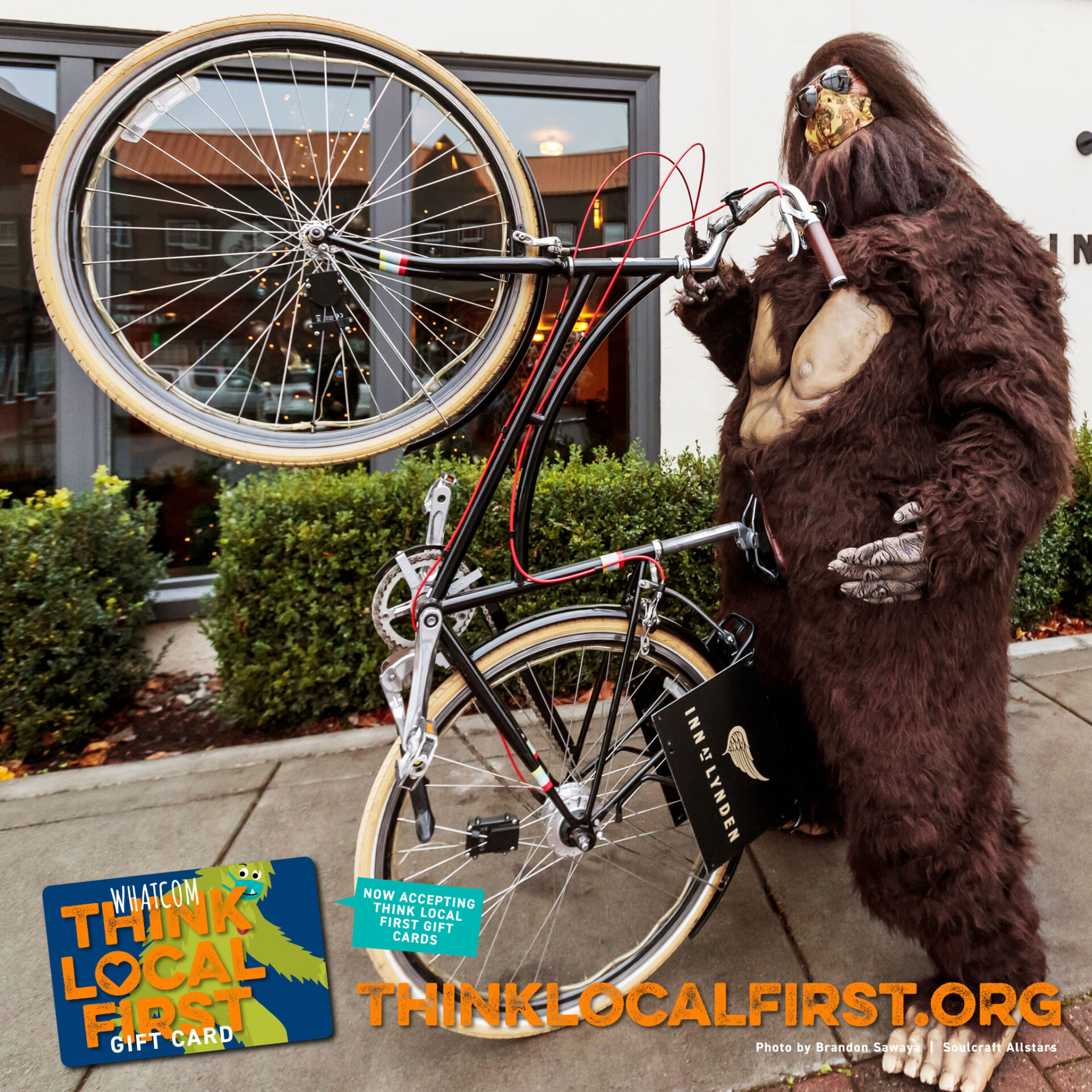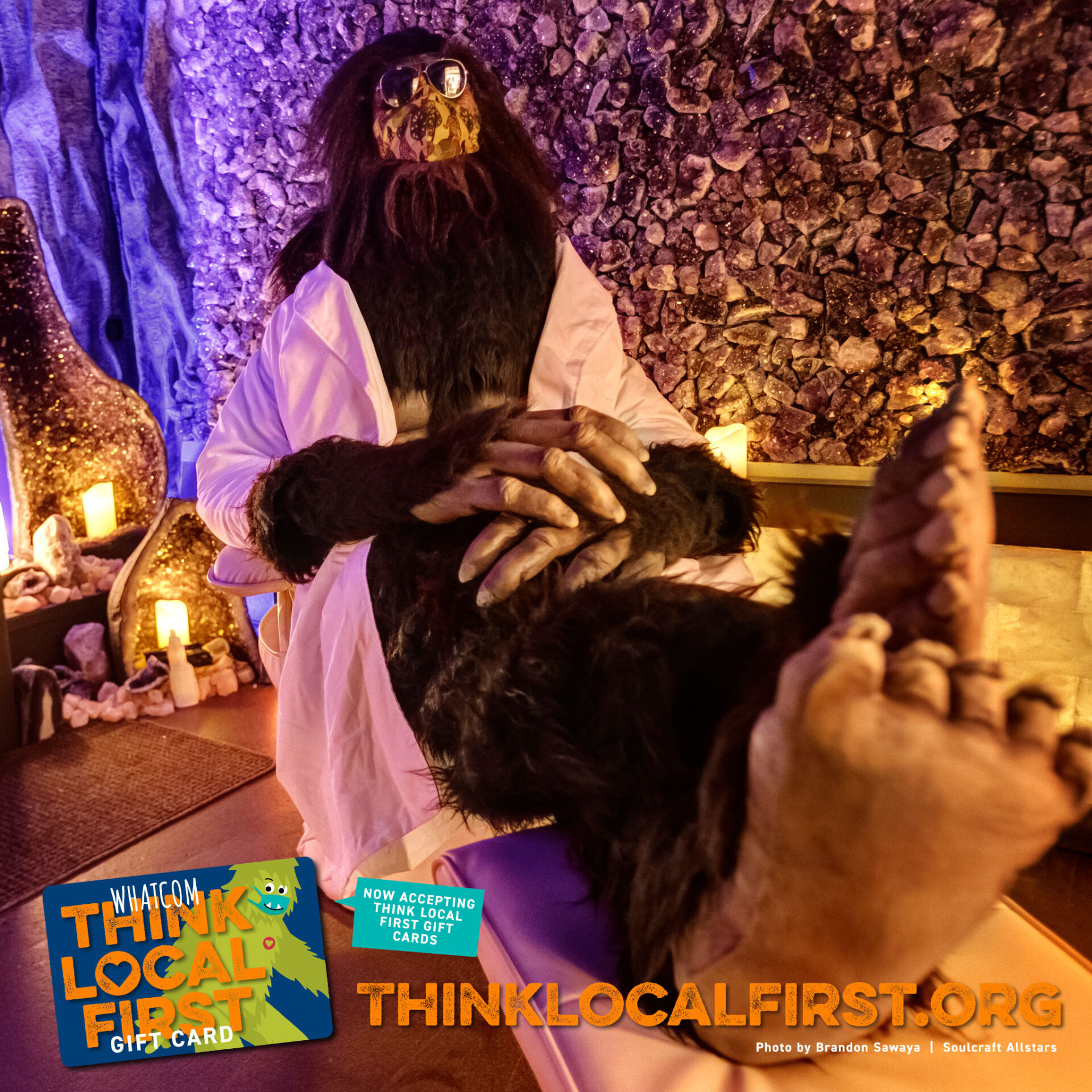 ​CULTIVATING COMMUNITY with Marie's Bees
Papetti partners with many local food businesses. "Evolve Chocolates makes an amazing honeycomb with our honey that's available during the holiday season," she says. Papetti will also be selling Orange Vanilla Creamed Honey and Trilby's Caramel Chocolate Pretzel Rods for the holidays. And that's just the tip of the iceberg when it comes to Papetti's local food connections.  
Local + Natural Self-Care
When we say local and natural beauty, you might imagine the majestic mountains of Whatcom County, or perhaps Bellingham Bay on a particularly sunny winter's day. And you'd be right, but that's not what we're talking about. We're talking about some incredible local beauty companies, MW Soapworks and Seawitch Botanicals, who craft gorgeous products that are good for you and good for the planet.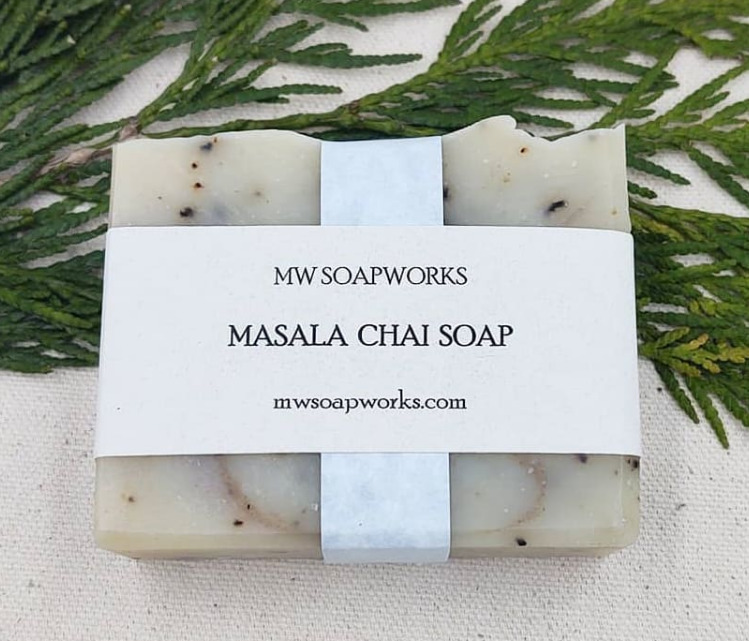 Seawitch Botanicals and MW Soapworks take self-care to a new level.
Show your love of local with a custom "Think Local First" or "Drink Local Frist" tee, tank, or sweatshirt. Suuuuper soft cotton-polyester blended fabrics are sure to keep you comfortable and stylish this summer! Don't need another tee shirt, but still want to support local? Consider a Think Local Frist donation, gift card, or browse our online directory of locally owned businesses before running to that big box store or ordering from an online giant. If you're looking for other ideas, here are 7 things you can do to support local businesses right now!
Order by November 30 for delivery by December 25.