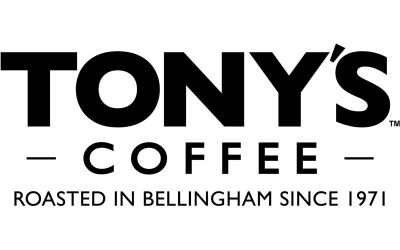 360-733-6319
info@tonyscoffee.com
www.tonyscoffee.com/
Tony's Coffee is an independent, family-owned roasting company that has been based in Bellingham since 1971. Starting in 2002, they were one of the country's first roasters to source Organic, Fair Trade, Shade Grown coffees. Since then they have transitioned to 100% Green Power, doubled their roasting efficiency, offset their roastery's carbon footprint, and they continue to support local causes.
Sustainable Practices: 100% green power; doubled roasting efficiency; offset roastery's carbon footprint; Fair Trade Sourcing
Sales Methods: Online Store;Wholesale;Pick-Up/Delivery
Neighborhood: Bellingham: Irongate
Return to Main Business Directory or View ALL Business Listings