BELLINGHAM, WA, January 19, 2023 – Sustainable Connections invites all food businesses, artisans, and growers to the
NW Washington Farm-to-Table Trade Meeting
on February 7
th
, 2023. 
The Farm-to-Table Trade Meeting brings together farmers, fishers, food artisans, restaurants, grocers, and others interested in sourcing local ingredients or selling local food. It's one of the leading food and farming business conferences held in the region, generating approximately $500,000 in new business-to-business sales each year. Past attendees report an average of six new sales connections as a result of the event!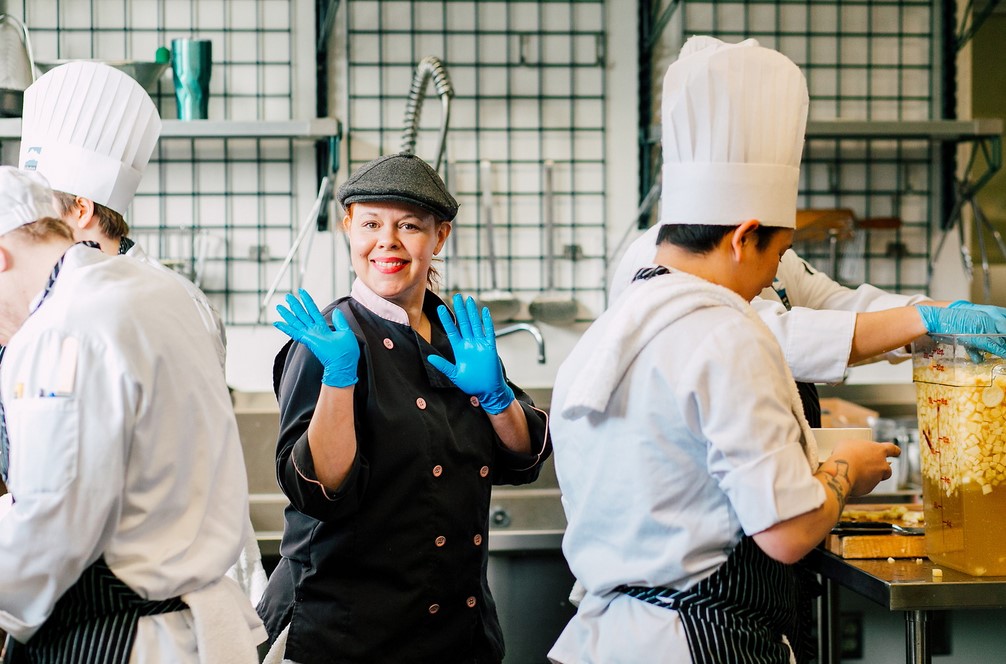 "This is a special opportunity to connect with folks in the food industry," says Jessica Meyer, Sustainable Connections' Food & Farming Outreach Coordinator. "Whether you're building business relationships or sharing success and challenges with fellow farmers or chefs, this is the place to be!"
This conference will be offering facilitated networking, one-on-one producer-buyer consultations, a vendor trade show, and a new lunch format of delicious, hearty appetizers crafted in collaboration with a cohort of local chefs alongside culinary students at Bellingham Technical College. A list of featured chefs, the menu, and agenda can be found on the Sustainable Connections website. Nationally recognized, and locally headquartered Hartman Group will give a keynote presentation on 'Food Sourcing in America' followed by an overview of Whatcom County's proposed food systems plan with calls for engagement from stakeholders. 
It's the best food and farming business conference in Northwest Washington, combining in-person connections and the resources and partnerships to build a more resilient local food system. All food systems industry workers are welcome and encouraged to attend. Sustainable Connections is grateful to Viva Farms and Business Impact NW for donating generous scholarships to help ensure that no food business will be turned away for lack of funds. Spanish interpretation will be available for participants as well. 
A huge thank you to our 2023 Food & Farming Program Sponsors for making our work, and this event possible: Whatcom Community Foundation, Bellingham Farmers Market, Community Food Coop, Port of Bellingham, City of Bellingham, FarmWild, Dandelion Organic, Seeking Health, Whatcom County, Aslan Brewing, Dairy Farmers of Washington, Katheryn Moran Photography 
Thank you to our promotional partners: Seattle Good Business Network, Business Impact Northwest, Northwest Agriculture Business Center, Viva Farms 
What: 2023 NW WA Farm-to-Table Trade Meeting 
When: Tuesday, February 7th, 2023 10 am – 3:30 pm 
Where: Bellingham Technical College  
Who: Open to all food & farming businesses, organizations, and individuals  
Registration and Details: https://sustainableconnections.org/events/farm-to-table-trade-meeting-2023/ 
# # #