Learn about local food systems.
Make farm and market connections. Get inspired!
Tuesday, February 23, 2021
9–2:30PM PST
Welcome to the Puget Sound's premier food and farming business conference—the Farm-to-Table Trade Meeting!
Sustainable Connections, Business Impact NW, and Seattle Good Business Network have partnered together this year to bring you a virtual Farm-to-Table Trade Meeting with fun and engaging opportunities to connect with your friends and colleagues for learning, sharing, and making market connections.
Read on to learn more about this year's program speakers, sponsors, and partners, and other opportunities to make the most of the Farm-to-Table Trade Meeting.
KEYNOTE PANEL: IMAGINING A JUST FOOD RECOVERY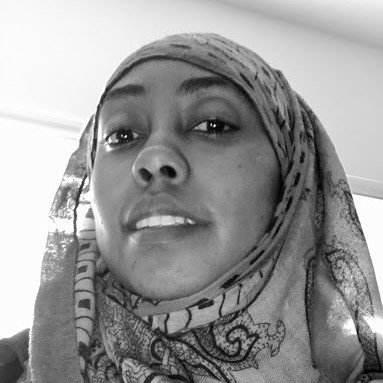 .
Adasha Turner, she / hers / nubian
Modest Family Solutions

READ BIO
Founder of Modest Family Solutions and Ummah Sustained Institute in Everett, Wa . Our Mission to Diversifying Natural Resources Announce a 2021 Youth Agroecology Program  that offers a Village Schooling approach to K-8. Guided exploration in action-based studies, an intuit design to nurture spiritual grounding in stewardship as global citizens.  Ummah Sustained unique teaching method of the S.H.A.D.A.H.A.D.A.  Social emotional  Healing  Afrocentric  Horticulture  Action based  Differentiated Instruction   Around Oneness/ AHAD  model leans education towards economic, environmental, social and food justice awareness.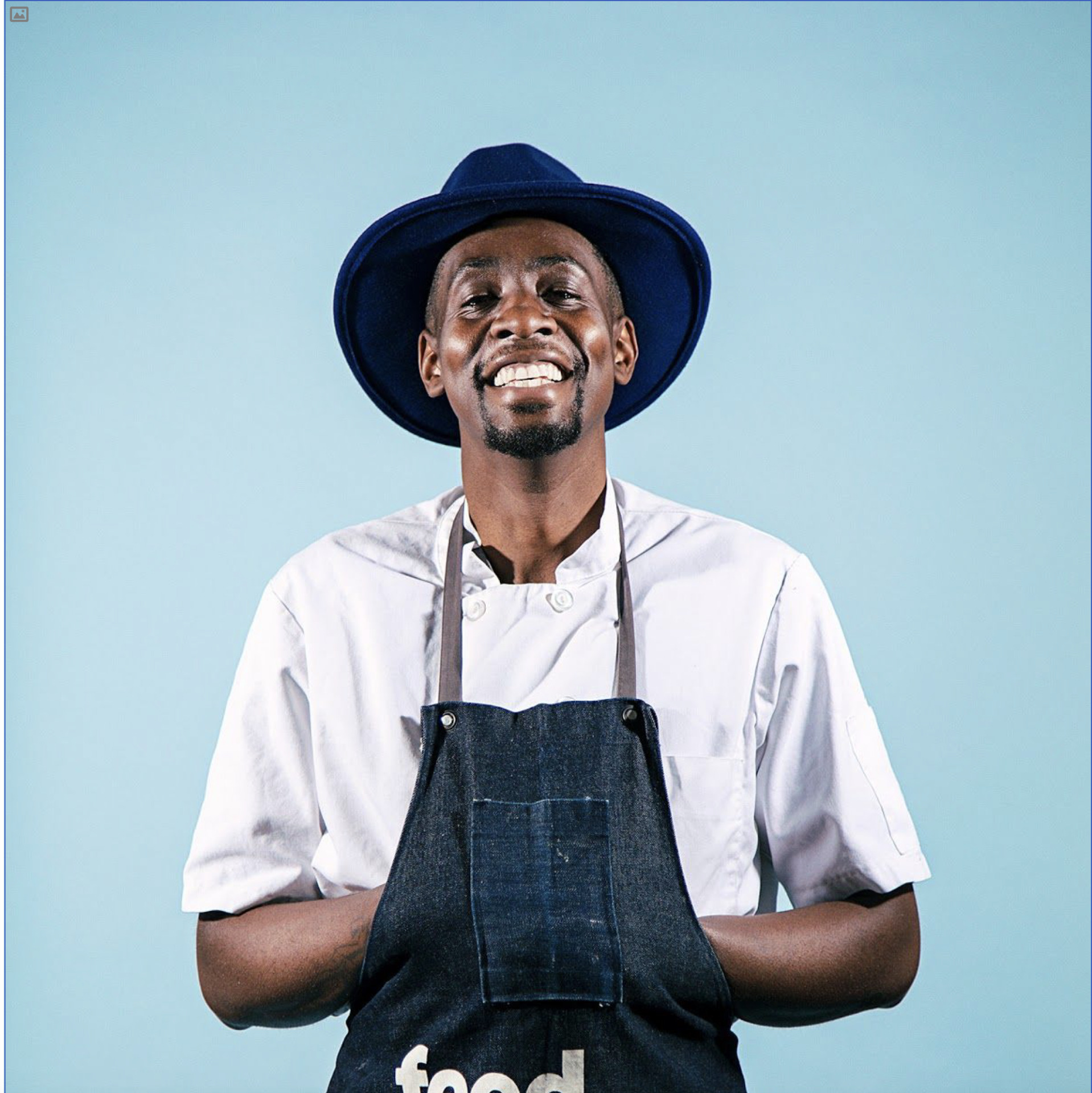 Tarik Abdullah, he / him / his
Chef, Feed the People

READ BIO
Meet Tarik Abdullah, founder of Feed The People, chef, and community activist. This Seattle native has been cooking for 20 plus years between Los Angeles and his hometown the "Evergreen" state. Growing up in a community of various cultures spanning from the Middle East, South east Asia, Africa and the Mediterranean, spices have always been the inspiration of his cooking while the passion and "hard work" ethic came from his parents. Through his love for food, he has brought communities together with his platforms such Midnight Mecca and After Dark ,but also incorporating youth by giving them opportunities through food. He has also garnered media attention throughout the US from his project Guide to Washington with Vice,to 2018 Mayor's Art Award Winner for his continued community work.As of right now his latest project Feed the People Community Kitchen ,offering free meals for those in need or anyone during the Covid-19 pandemic, along with other local chefs they have formed the Seattle Community Kitchen Collective producing free meals for the last 9 weeks.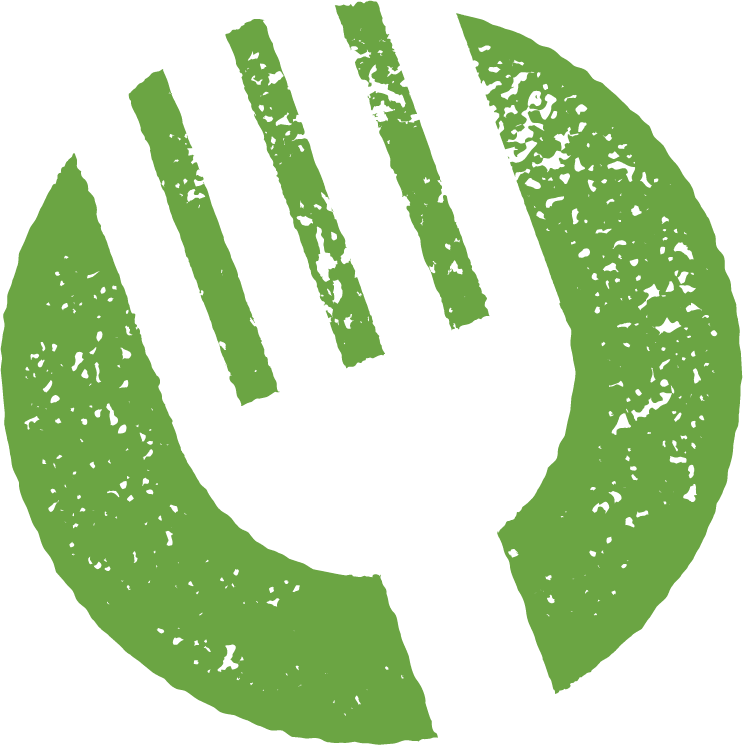 Brandon Revey
Fisherman, Revey Diesel & Marine

READ BIO
Brandon is a commerical fisherman working off the coast of Northwest Washington state.
FOOD SYSTEMS RESILIENCY: INSIGHTS FROM REGIONAL FOOD HUBS
Andrew Yokom, he / him / his
Puget Sound Food Hub
.
.
READ BIO
Andrew Yokom is the General Manager of the Puget Sound Food Hub Cooperative (PSFHC). The mission of the PSFHC is to support and champion local, family scale farms by providing a direct connection with buyers in our region seeking high quality, locally produced food. Andrew grew up outside of Minneapolis and graduated from Macalester College in St. Paul, Minnesota. Andrew is dedicated to building a resilient and regenerative food system that is focused on expanding local capacity through decentralization and community-based investment.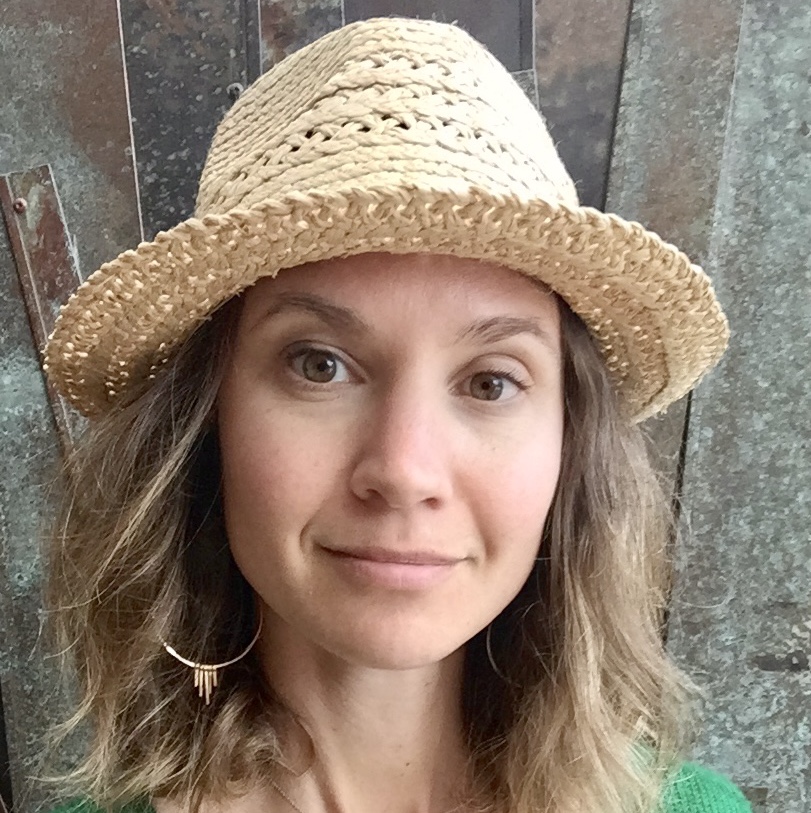 Sarah Pope, she / her / hers
Market Manager, San Juan Islands Food Hub
.
READ BIO
Sarah has served as Market Manager for the San Juan Islands Food Hub since its launch as a direct-to-customer market in April 2020. She grew up on San Juan Island and returned with her family to take up stewardship of a sheep farm in 2016. She is chair of the San Juan Islands Ag Guild and is increasingly passionate about developing resilient foodways in the islands that support farmers while increasing equitable access to locally grown meats and produce.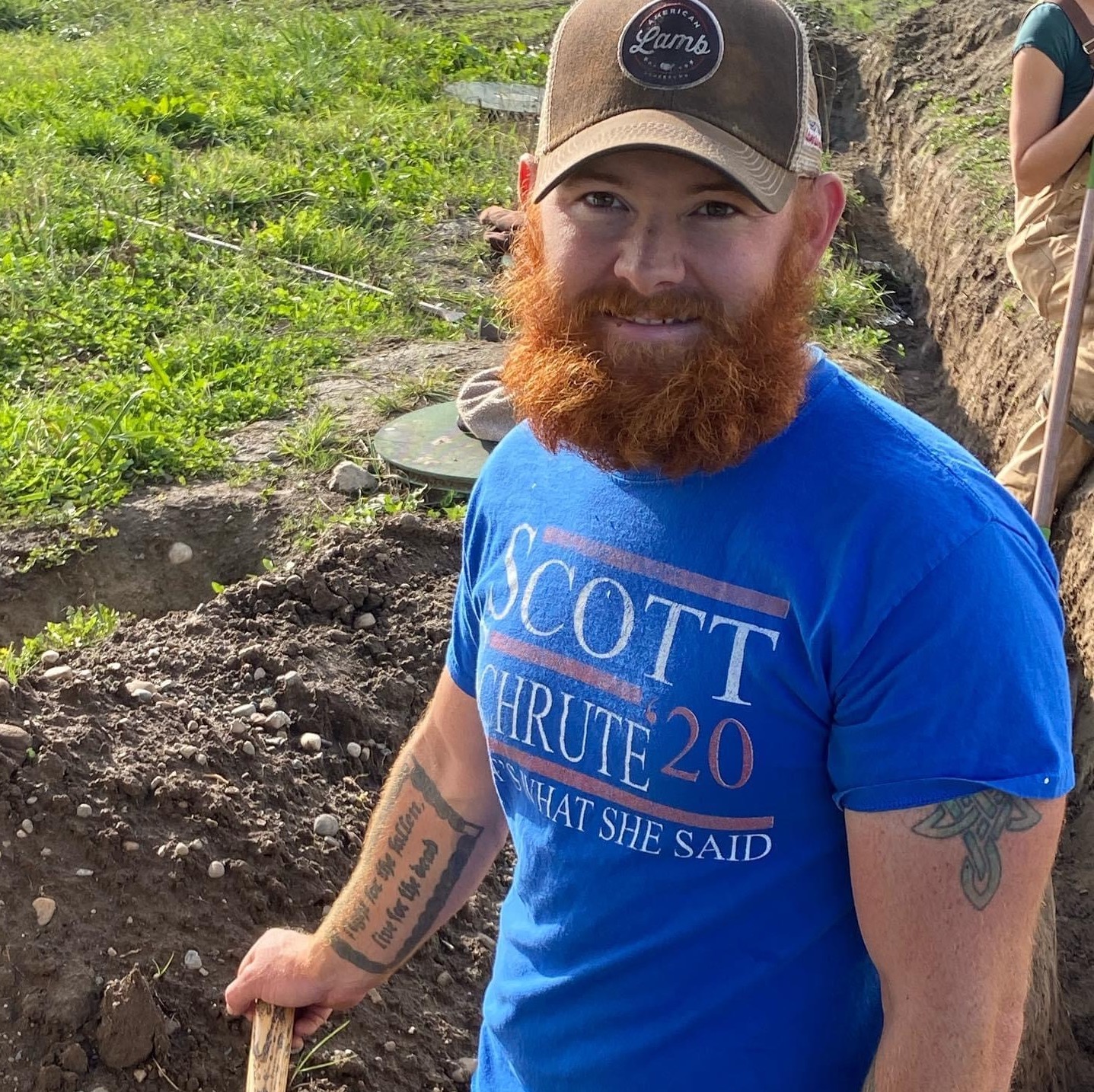 Kyle Flack, he / him / his
Whidbey Island Grown Cooperative Board President, Whidbey Island Food Hub

READ BIO
Kyle Flack is the co-owner and operator of Bell's Farm on Whidbey Island and the Board President for the Whidbey Island Grown Cooperative.  Kyle grew up on Whidbey Island but has travelled the world with the United States Army. After serving as an active duty infantryman and an army reservist he is now a full time farmer. Kyle believes in the importance of regenerative agriculture and has turned a multigenerational conventional farm into a diversified farm which uses organic and regenerative practices which embrace the natural ways in which animals, plants, and soils must work together to create a healthy environment. Kyle is also a founding member of the Whidbey Island Grown Cooperative, a multi stakeholder cooperative which launched a retail Food Hub in 2020 and a Buy's Club in 2021.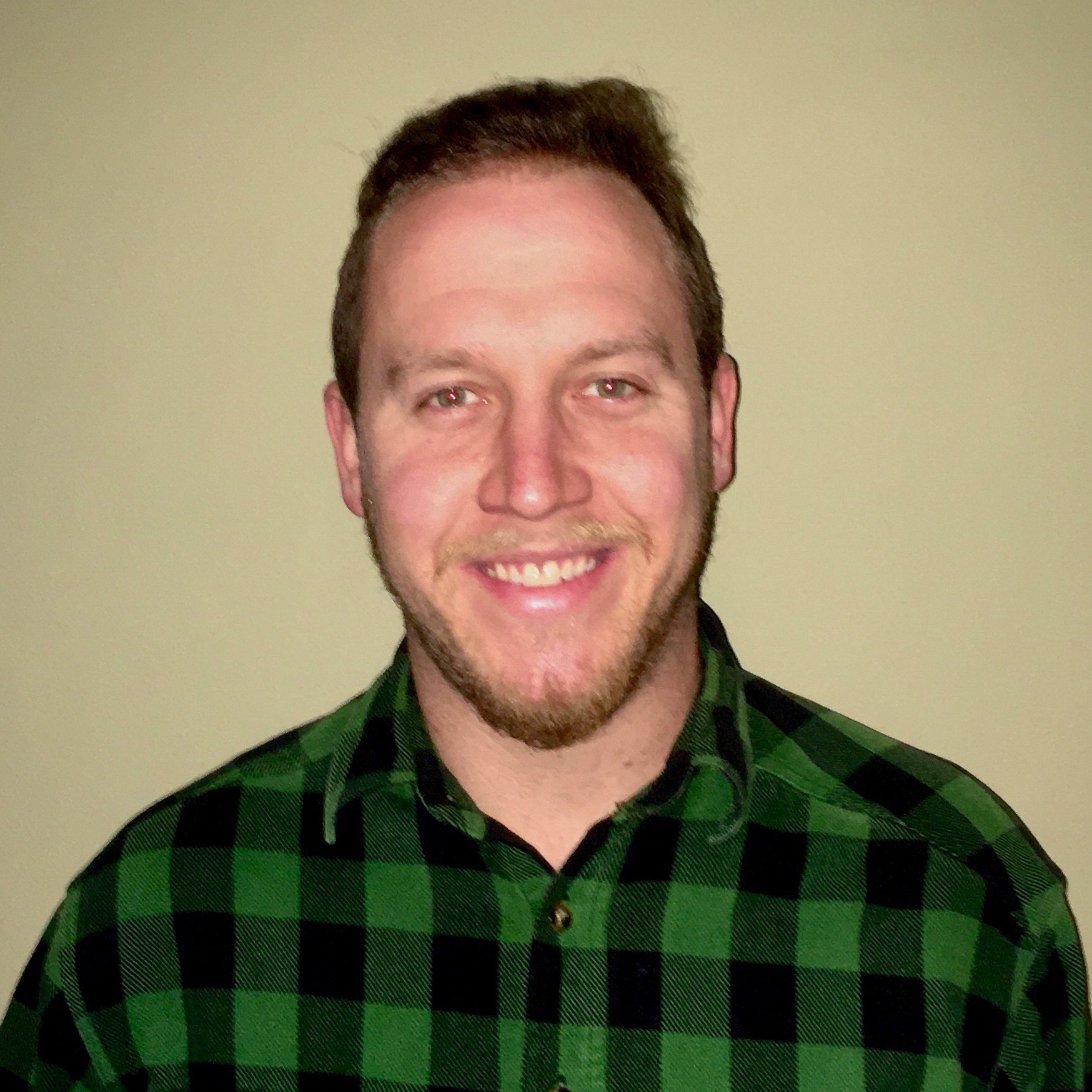 Austin Becker, he / him / his
Owner / Operator, Farmstand Local Foods

READ BIO
Austin has been focused on creating rewarding sales relationships between farmers and chefs/wholesale food buyers in the PNW for nearly a decade. Austin discovered his passion for sustainable agriculture and resilient food chains while attending the University of Wisconsin; he subsequently worked to grow a small produce and livestock farm in meat-and-potato (and cheese) friendly Green Bay, WI, where he was first exposed to wholesale restaurant accounts. Prior to Farmstand Local Foods, he gained experience in the progressive Seattle marketplace by helping to build an urban logistics system and heightened demand for NW Washington grown products during the early development of the Puget Sound Food Hub. Austin continues to seek opportunities to bridge rural-urban and producer-consumer communities, and is inspired by opportunities to link local food hubs across an expanded regional basis.
LEVERAGING TECHNOLOGY IN THE FOOD SYSTEM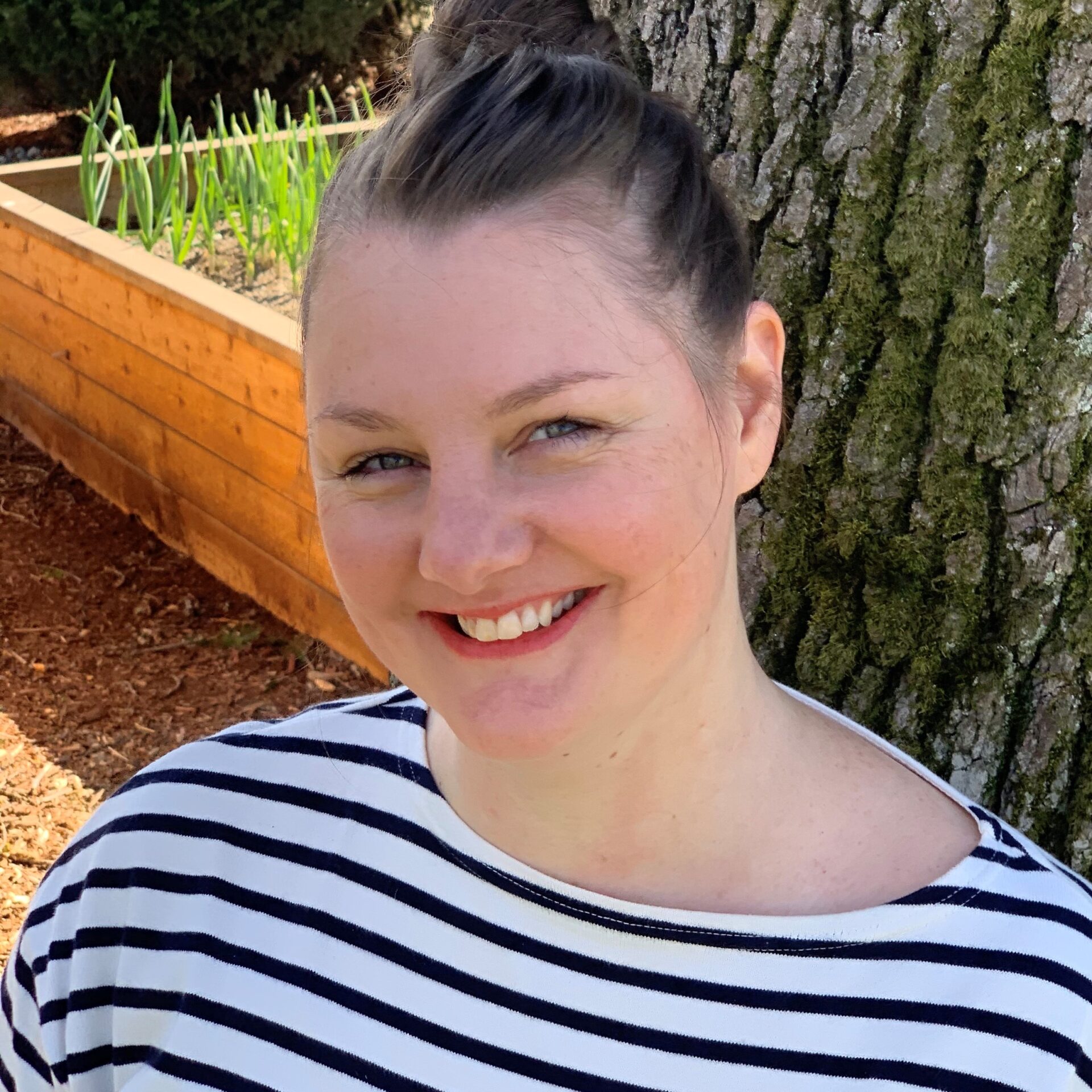 Mariah DeLeo, she / her / hers
Seattle Good Business Network
.
READ BIO
Mariah DeLeo is the Good Food Economy Program Manager at Seattle Good Business Network. She comes to the role with over 20 years experience in food and sustainability, with leadership roles at Marlene's Market & Deli, the Puget Sound's first natural foods grocery store, and as the Washington State Market Director at Chinook Book, building a network of businesses committed to shared values of environmental and social responsibility. There she co-founded the Heart of Seattle Awards to celebrate sustainable achievement for local retail and service businesses. 
In 2020, she helped establish the Good Food Economy program, where she seeks to connect and strengthen the community network of regional food system stakeholders to create a sustainable, resilient, and just local food economy. Programs and initiatives she co-created include Good Food Forum, an online platform connecting regional food system stakeholders, and Good Food Kitchens, a program that funds restaurants to provide meals to community members in need while supporting local farms and producers.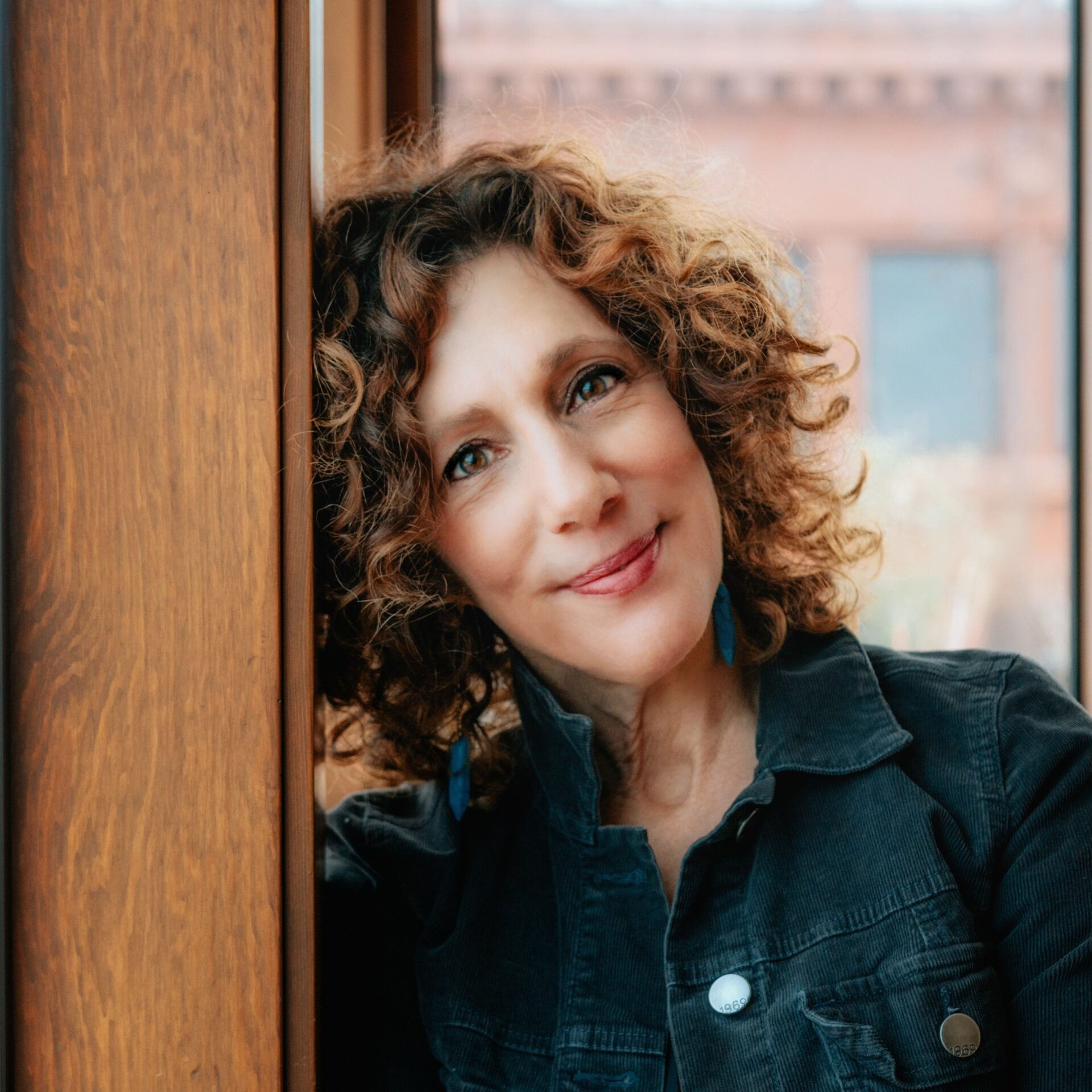 Sheryl Wiser, she / her / hers
Eat Local First Collaborative & Tilth Alliance

READ BIO
An established communicator and narrative storyteller, Sheryl is recognized as a builder of strategic partnerships with career experience in the non-profit, corporate, civic and media sectors. She is a passionate advocate for sustainable agriculture and consumer education promoting local food and farms.  She returned to Tilth Alliance in 2020 and is currently the Director of Outreach and lead staff for the Eat Local First Collaborative.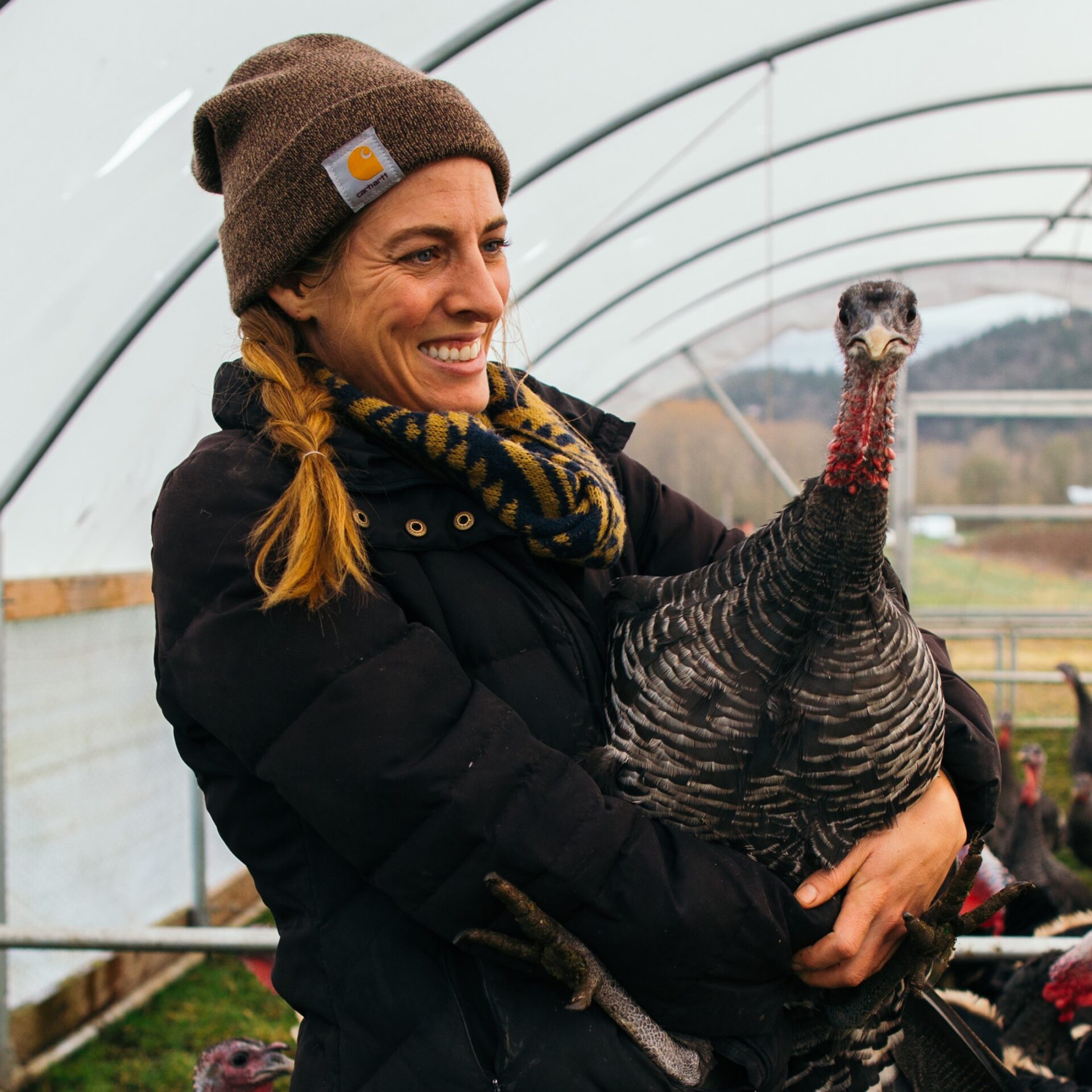 Micha Ide, she / her / hers
Eat Local First Collaborative & Pierce Country Fresh
READ BIO
Micha Ide is a farmer/owner at Bright Ide Acres in Orting, WA and also manages Pierce County Fresh, a "buy local" regional marketing program designed to increase consumer awareness and consumption of Pierce County agricultural products. In 2020 Pierce County Fresh became a member of the Eat Local Collaborative.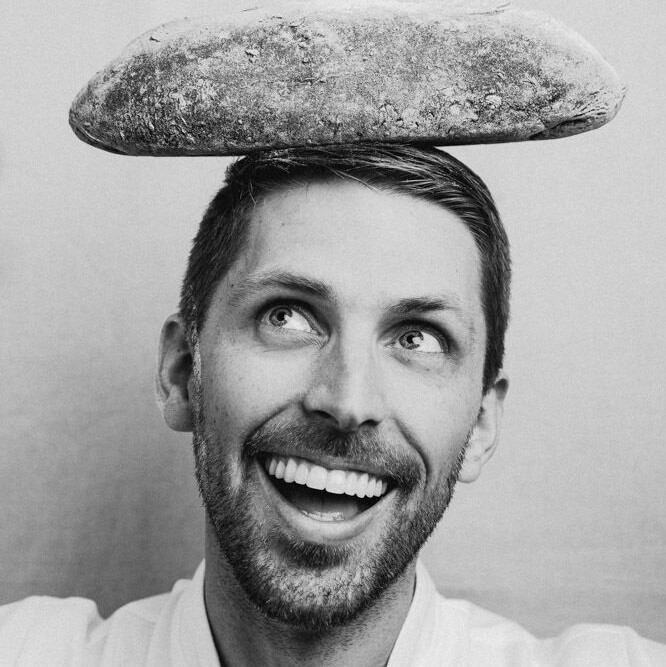 Elliott Smith, he / him / his
Kitchen Sync Strategies
READ BIO
Elliott Smith launched Kitchen Sync Strategies in 2019 to foster connections and align the values of the many siloed "food systems" efforts, working across public, private, and philanthropic sectors. Focused now on developing value chains that build population health, community wealth, and environmental resilience, Kitchen Sync supports institutions seeking to make impacts with their procurement as well as regional food hubs and producers seeking to enter the institutional food market channel. Elliott has worked on implementing the Good Food Purchasing Program in Central Texas, supporting small farms and ranches to scale across Colorado, and weaving a network of food hubs in the PNW to provide sustainable food to regional hospitals, universities, and schools. Elliott is driven by the belief that people should be in relationship with their food, and since his early life in Texas he has grown and cooked food to share with his community.
SCALING UP FOR WHOLESALE PRODUCTION: A CASE STUDY IN COOPERATIVE CROP PLANNING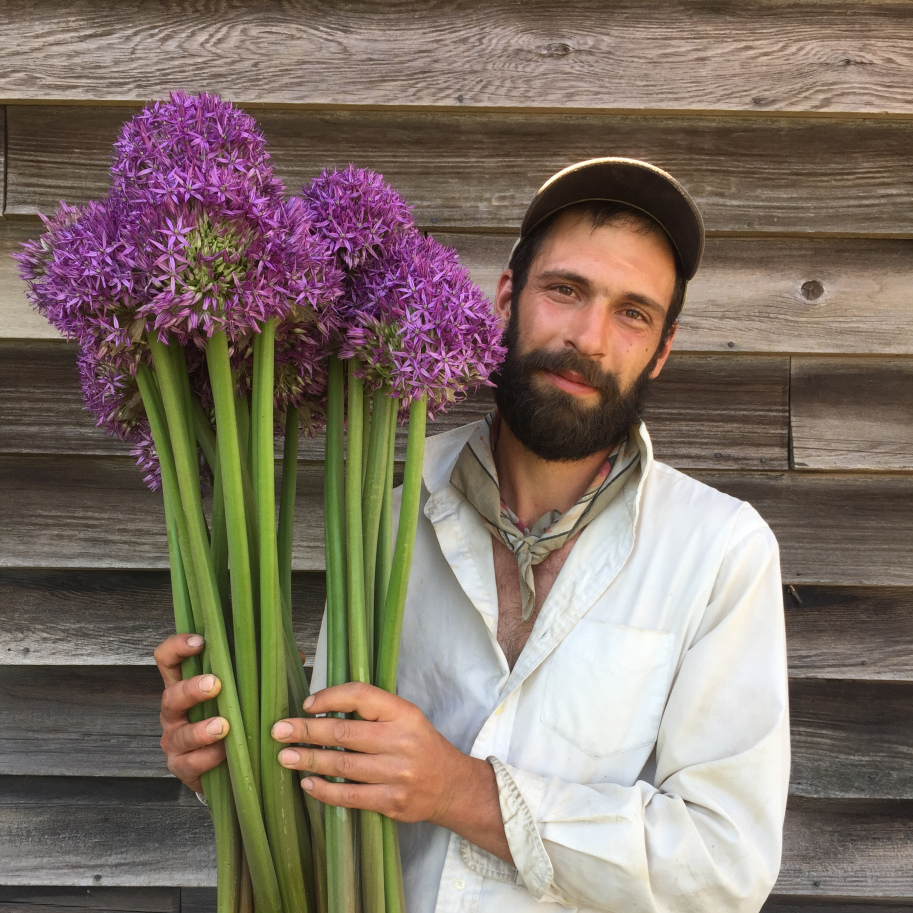 Nick Spring, he / him / his
Spring Time Farm

READ BIO
Nick Spring owns Spring Time Farm with Sarah Robinson. This year is their 8th season growing Certified Organic vegetables and flowers. Their farm is on the fertile river bottom soil of the Sumas headwaters and our focus is on quality while enriching the ecosystem of our property. They have farmed together in Everson, WA, since 2014, but Nick's grandparents, Ralph and Margaret Spring, began the very first Spring-Time Farm in 1922 in upstate New York. Ralph farmed for more than seventy-five years. They revived the family farm after it skipped a generation. Our property in Everson is a retired dairy farm that we are working diligently to restore to agricultural and environmental health.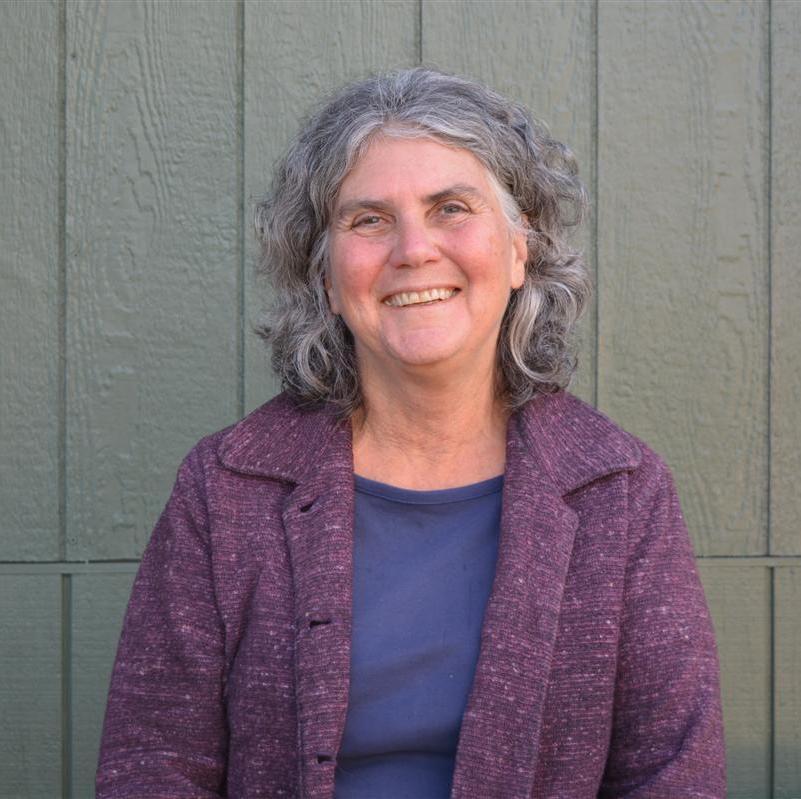 Cheryl Thornton, she / her / hers
Cloud Mountain Farm Center

READ BIO
Cheryl has worked in the agricultural field and food system world for over 37 years.  Her work has ranged from business owner to educator to marketer and financial manager. Her favorite part of the work is building relationships between different sectors of the community with an agricultural focus. Community building through education and providing products grown here at the farm is my main passion. She farmed in Norway for 2 years and learned about small agricultural communities and the role that agriculture plays in those communities. Cheryl also worked in the Alaskan Arctic and also learned about how natural resources plays such a vital role in peoples' lives there. Her favorite thing to grow is flowering perennials and an assortment of vegetables in a home garden.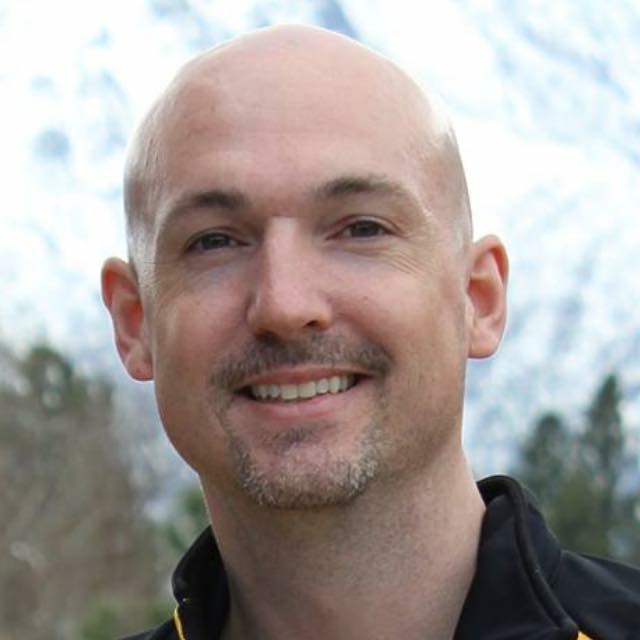 Brent Chambers, he / him / his
Haggen

READ BIO
Welcome in! I am Brent Chambers and I am the Produce Sales Manager for Haggen. I am a fourth generation native of Whatcom County, and I love everything the PNW has to offer, especially supporting local growers. I live with my wife (Shelly), my son (Colby 15), and my nephew (Spencer 12) on Lummi Island. I enjoy family time, music, traveling, running, hiking, and biking. You will typically find me working on projects around our house, and within our community. I strive to continue to always learn more, and I love the quote "Be curious, not judgmental!" by Walt Whitman.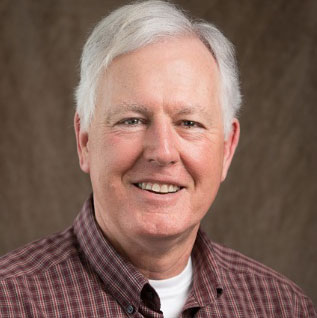 Jeff Voltz, he / him / his
Northwest Agriculture Business Center

READ BIO
Jeff Voltz is a Project Manager with Northwest Agriculture Business Center. After a 25-year career in the retail grocery, natural foods, and cooperative sector, Jeff joined NABC in 2009. He provides technical assistance to help the region's farms develop and expand their businesses.
MARKET TRENDS IN RESPONSE TO COVID–19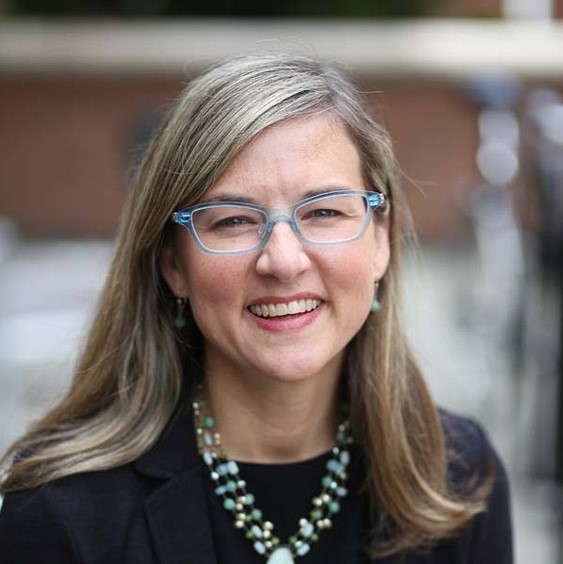 Dr. Jennifer Otten, she / her / hers
WAFOOD Survey Lead, University of Washington
READ BIO
Jennifer Otten is an Associate Professor in the Nutritional Sciences Program and Food Systems Director at the University of Washington School of Public Health. Her research focus is at the intersection of food systems, policy, and population health nutrition. She is currently working on research projects to understand the effects of the COVID-19 pandemic on food security and access in Washington State residents, American Indian and Alaska Native tribal populations in the PNW region, and in farmworkers in the central part of Washington State. She is also working with WA WIC to understand how the transition to remote services and expanded food options has affected WIC clients. Outside of COVID-19, her projects focus on wasted food, the impacts of food systems policies on population health, and food systems governance. In 2019-2020 she served on the National Academy of Sciences, Engineering, and Medicine panel on preventing consumer waste of food.
Dr. Otten received her BS in Nutritional Sciences from Texas A&M University, her MS in Nutrition Communications from Tufts University, and her PhD in Animal, Nutrition and Food Sciences from the University of Vermont. She also completed a postdoctoral research fellowship at the Stanford Prevention Research Center in the Stanford University School of Medicine. She completed her dietetic internship at Massachusetts General Hospital, Boston. Between 1998 and 2006, Dr. Otten served in various capacities for the Institute of Medicine (IOM) of the National Academy of Sciences in Washington, DC, including as a study director and as the organization's first communications director.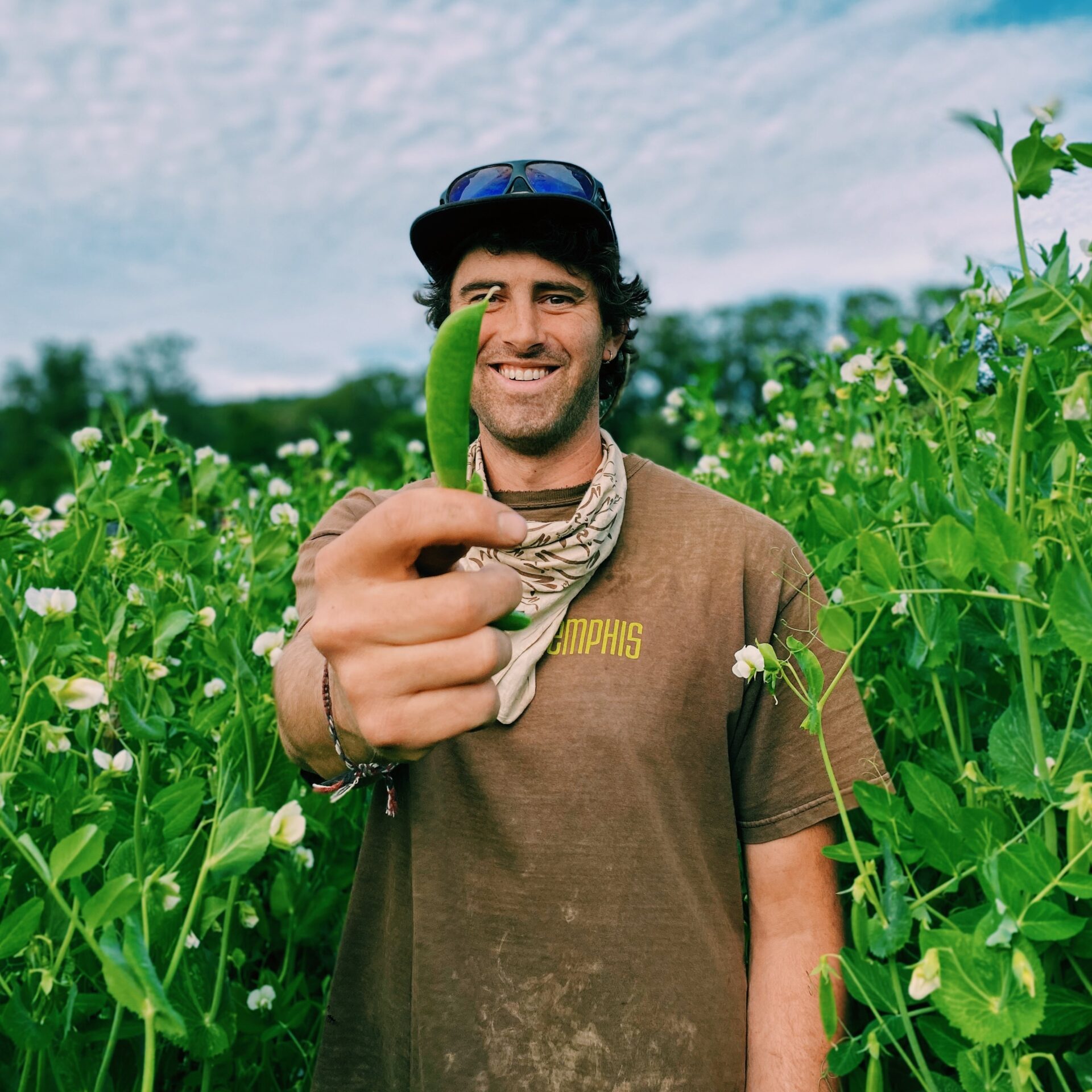 Kevin Haggerty, he / him / his
Farm & Garden Manager, Oxbow Farm
.
READ BIO
Kevin Haggerty has managed the farm program for Oxbow Farm and Conservation Center for the past four years. He brings a decade of experience in organic agriculture to this position and a focus on managing soils to promote biological life, operating farm systems sustainable as part of a larger ecosystem, and community building in the fields. Prior to Oxbow, Kevin owned and operated Lettuce Love Farm in Carnation WA and farmed on Whidbey Island, Galway Co. Ireland, and Central Arkansas. Kevin has also worked in the nonprofit sector with Heifer International and Bainbridge Island's Friends of the Farms to promote thriving local food economies on both the West Coast and South.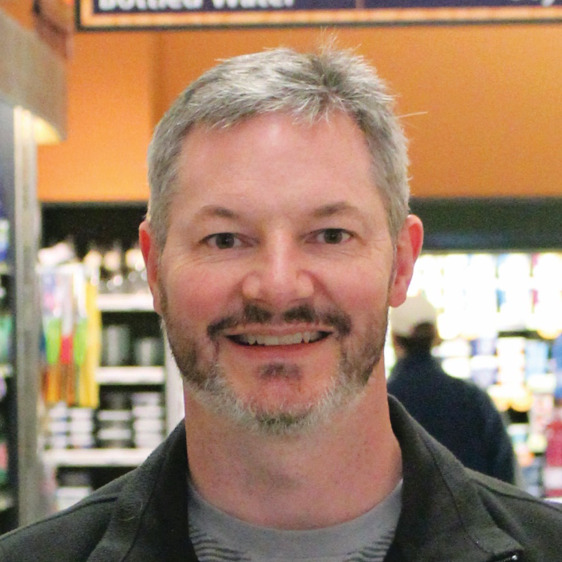 Scott Owen, he / him / his
Senior Grocery Merchandiser, PCC Community Markets
READ BIO
Scott Owen, B.A., A.A.S.; Senior Grocery Merchandiser, PCC Community Markets; Co-chair, Kitchen Cabinet, King County. Scott Owen has worked in local grocery since 1988, first with Thriftway, then moving to online, with the brief but exciting venture known as HomeGrocer.com.  Since 2001 he has worked for PCC Community Markets in store management and moved to merchandising in 2007.  He has held the role of Senior Grocery Merchandiser for 10 years.  His primary focus is developing local brands, building private labels, and creating synergy within the local food web. He is also on the Northwest Agricultural Business Center Regional Food Systems Partnership Steering Committee, as well as the Pacific Coast Collaborative Dairy Working Group.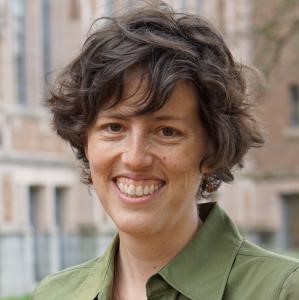 Dr. Sarah Collier, she / her / hers
WAFOOD Survey Lead, University of Washington
READ BIO
Dr. Sarah Collier is an Assistant Professor in Environmental and Occupational Health Sciences and the Nutritional Sciences Program at the University of Washington. She is trained in plant genetics and soil science, and much of her research has focused on agricultural sustainability. Dr. Collier completed her PhD in Plant Breeding at Cornell University, where she was a recipient of both the Munger/Murphy Award and the Barbara McClintock Award. She also received a competitive NSF Graduate Research Fellowship, and an interdisciplinary NSF Science, Engineering, and Education for Sustainability Postdoctoral Fellowship to support her research and outreach related to agricultural climate change mitigation and adaptation at the University of Wisconsin–Madison. Prior to joining the University of Washington Dr. Collier also served as Director of Programs at Tilth Alliance, where she led community education and outreach on food system topics. Dr. Collier's current research examines the resilience of agricultural systems in the face of climate change and other stresses, with an emphasis on environmental outcomes and implications for farmers.
JUST FOOD RECOVERY INTERACTIVE SESSION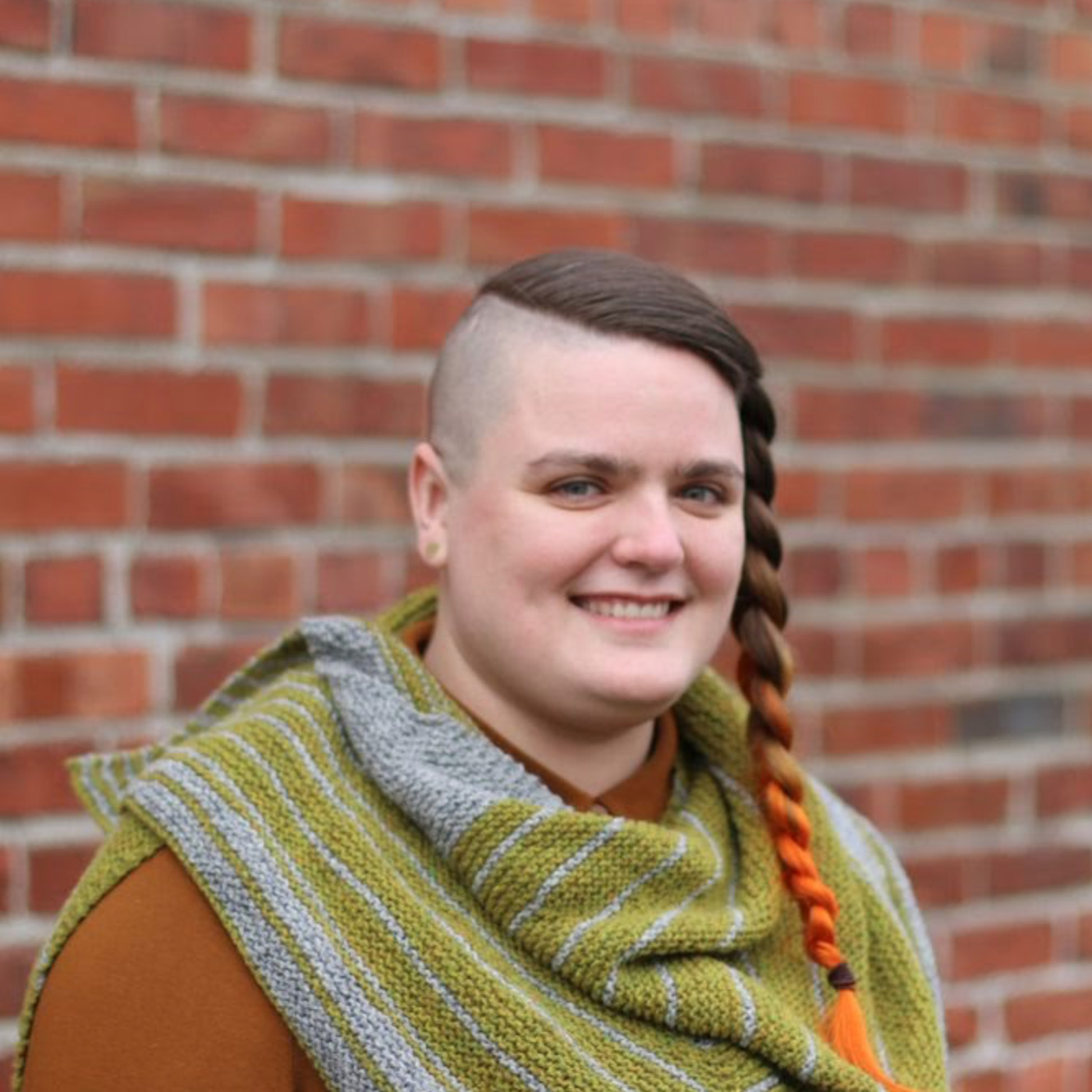 Rhys–Thorvald Hansen, they / them / theirs
Food & Farming Program Manager, Sustainable Connections
READ BIO
Rhys-Thorvald Hansen is the new Food and Farming Program Manager at Sustainable Connections, having joined the team in Fall 2020. They have worked in our regional food system since 2010 with experience in value-added production, restaurants, retail produce sales, food events, farmer education, marketing, vegetable and livestock production and more.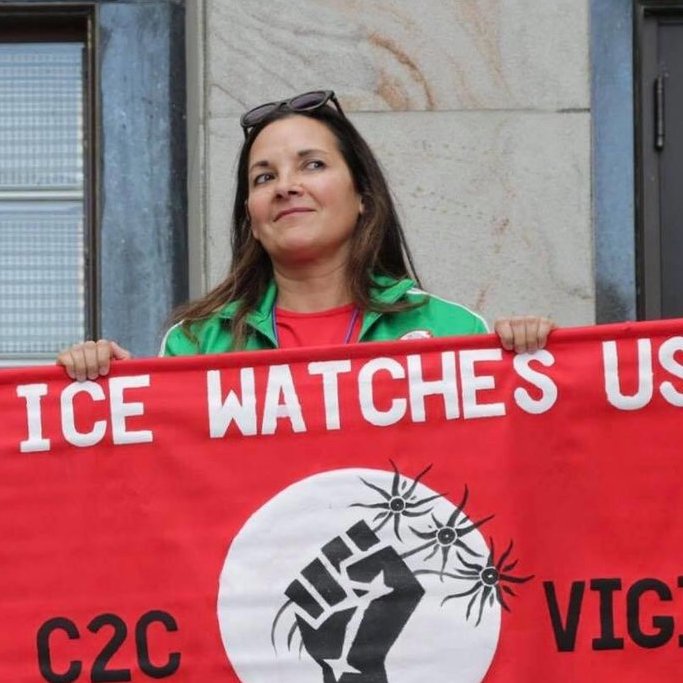 Brenda Bentley, she / her / hers
Leadership Team, Community to Community Development
.
READ BIO
Brenda Bentley was born in Los Angeles, CA and raised by the matriarchy: mother, grandmother, and aunties. She was inducted into the ethos of civil disobedience and the DIY attitude through her involvement in the 70's punk movement. Brenda spends her life using her creativity in various ways. For 23 years living abroad, she worked in set design and wardrobe in film and music, creating altars and transforming spaces while living in community with the Aboriginal community of Australia, the Maori community of New Zealand, and the Romany culture of the Czech Republic. Through these experiences, she learned about the violent impact of colonialism on indigenous cultures. Overseeing the Artivism at C2C, as well as coordinating the Dignity Vigils and our direct actions, Brenda dedicates herself to making sure art and culture are visible and celebrated in immigrant- and farmworker-led movements. Contact Brenda here.