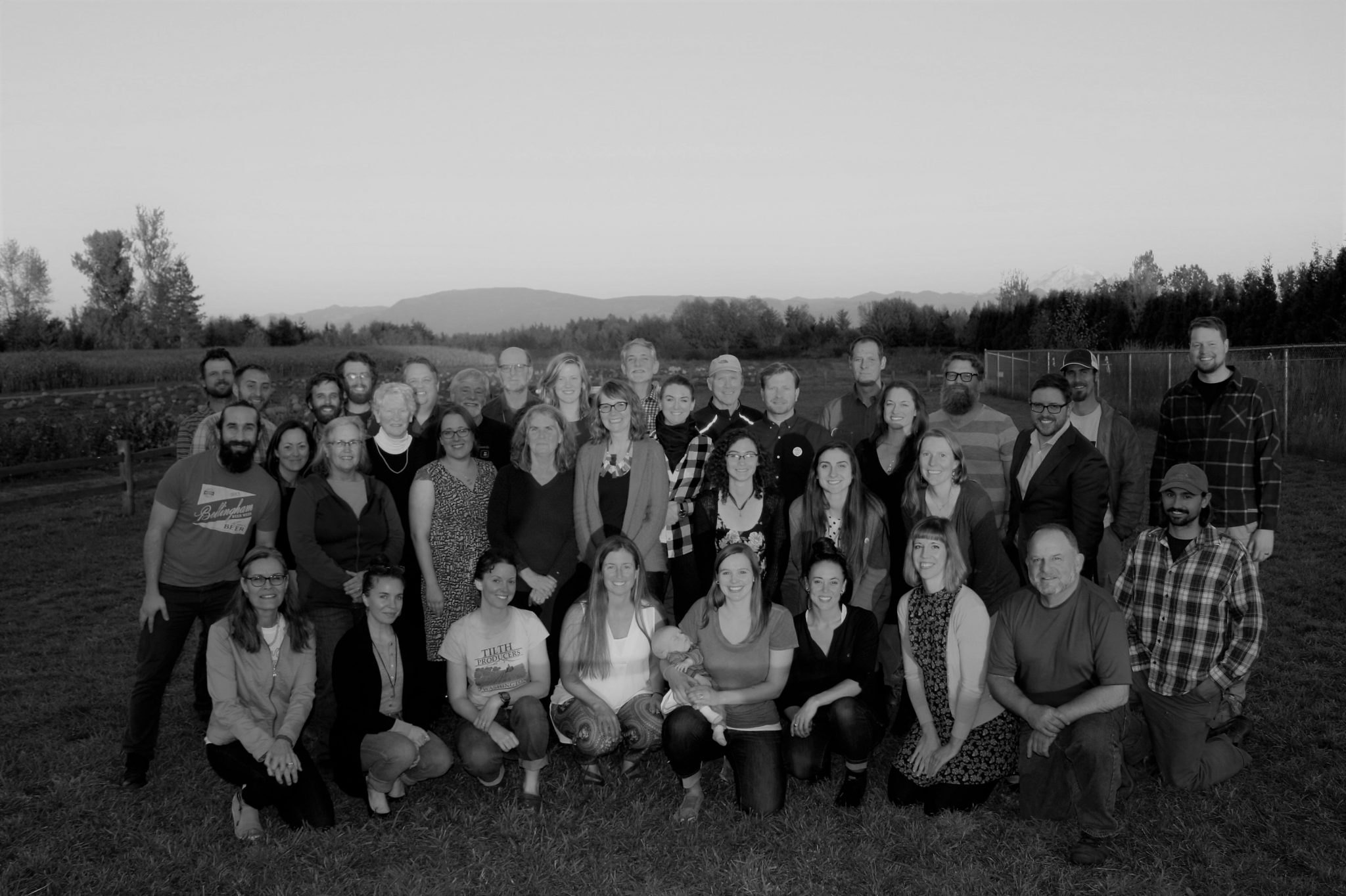 BELLINGHAM, WA, November 15, 2018 | Sustainable Connections and Cloud Mountain Farm Center today announced that they will be merging together into one nonprofit. Completion of the merger is expected to take place on December 31, 2018, when Cloud Mountain Farm Center will be part of the Food & Farming Program at Sustainable Connections.
Cloud Mountain Farm Center and Sustainable Connections' Food & Farming Program have a long history of collaboration, and both organizations work to develop a vibrant and sustainable local food economy by supporting local farmers, generating new market opportunities, and encouraging our community to always Eat Local First.
"Many people know Sustainable Connections through our Food & Farming program, Eat Local First campaign, and Food to Bank On farmer training," said Derek Long, Sustainable Connections Executive Director. "We've been supporting local farmers and connecting them to food buyers since 2002. Cloud Mountain Farm Center has always been a strong partner, and it only seems natural that we would join forces to maximize our community impact."
"This partnership presents an opportunity to offer even more value to our community and extend our mission to expand dynamic local food systems. We are excited to learn and share our knowledge with Sustainable Connections to empower consumers, home gardeners, farmers, and commercial producers to work even better together. This is a great step forward for our community's food system." said Tom Thornton, founding partner of Cloud Mountain Farm Center.
The two organizations plan to offer the same services while sharing resources to increase impact and gain efficiencies. Current staff and board members are undergoing detailed planning, analysis, strategy, and implementation plans. Additional information can also be found on the nonprofits websites.
###