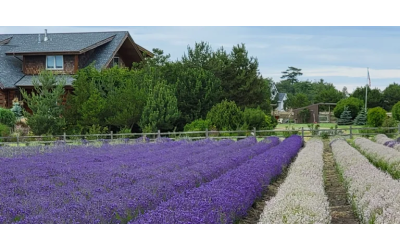 (206) 786-8680
westernsunlavender@gmail.com
www.westernsunlavender.com
We farm lavender and offer U-cut and U-pick lavender and other flowers. We specialize in lavender flower bundles, dried lavender buds and artisanal essential oil. Our local lavender can be purchased retail or wholesale. Make a farm visit reservation to enjoy the wonderful views, our meditative labyrinth and have a picnic while visiting the farm.
Woman-owned
Sustainable Practices:
Sales Methods: Online Store;In-Store;Wholesale
Neighborhood: Whidbey Island: Coupeville
Return to Main Business Directory or View ALL Business Listings