The Whatcom Community Foundation's (WCF) vision is that everyone who lives here thrives. And with every project they take on, resources they share, and relationships they build, that vision is one step closer to becoming a reality. Nowhere is that more evident than in their response to the Covid-19 pandemic and natural disasters, as they've worked hard and creatively to support the local food and farming communities.  
As Mauri Ingram, WCF's President and CEO, explains, "We often think and talk about the Community Foundation as the community's Swiss Army knife. We have incredible tools, we're flexible, and can adapt based on whatever the community needs and whatever opportunities there are. Sometimes that shows up as grant resources that support others in doing important, exciting, and powerful things. Sometimes that means championing projects or making connections between organizations, donors, businesses, and local government. We connect the dots in a lot of different ways."  
The Whatcom Community Foundation takes a holistic approach to funding. They view all aspects of the community, from the environment to arts and culture to human services. Pamela Jons, WCF's Executive Vice President, says, "We're a foundation that's by and for the community. We work with local donors and our fundraising is community-centered, figuring out  the intersection of community needs and  donor passions..  We make connections where we can."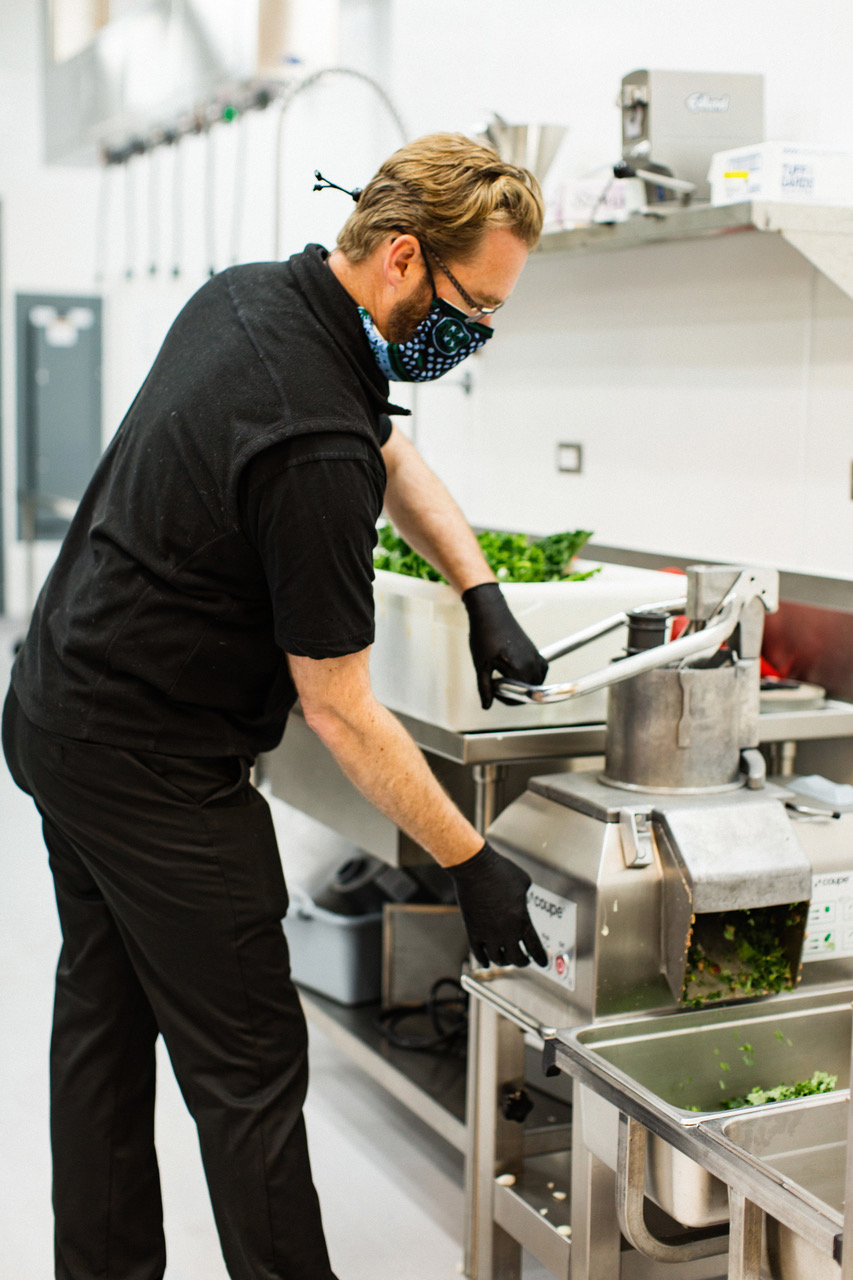 Hard at work in the Central Kitchen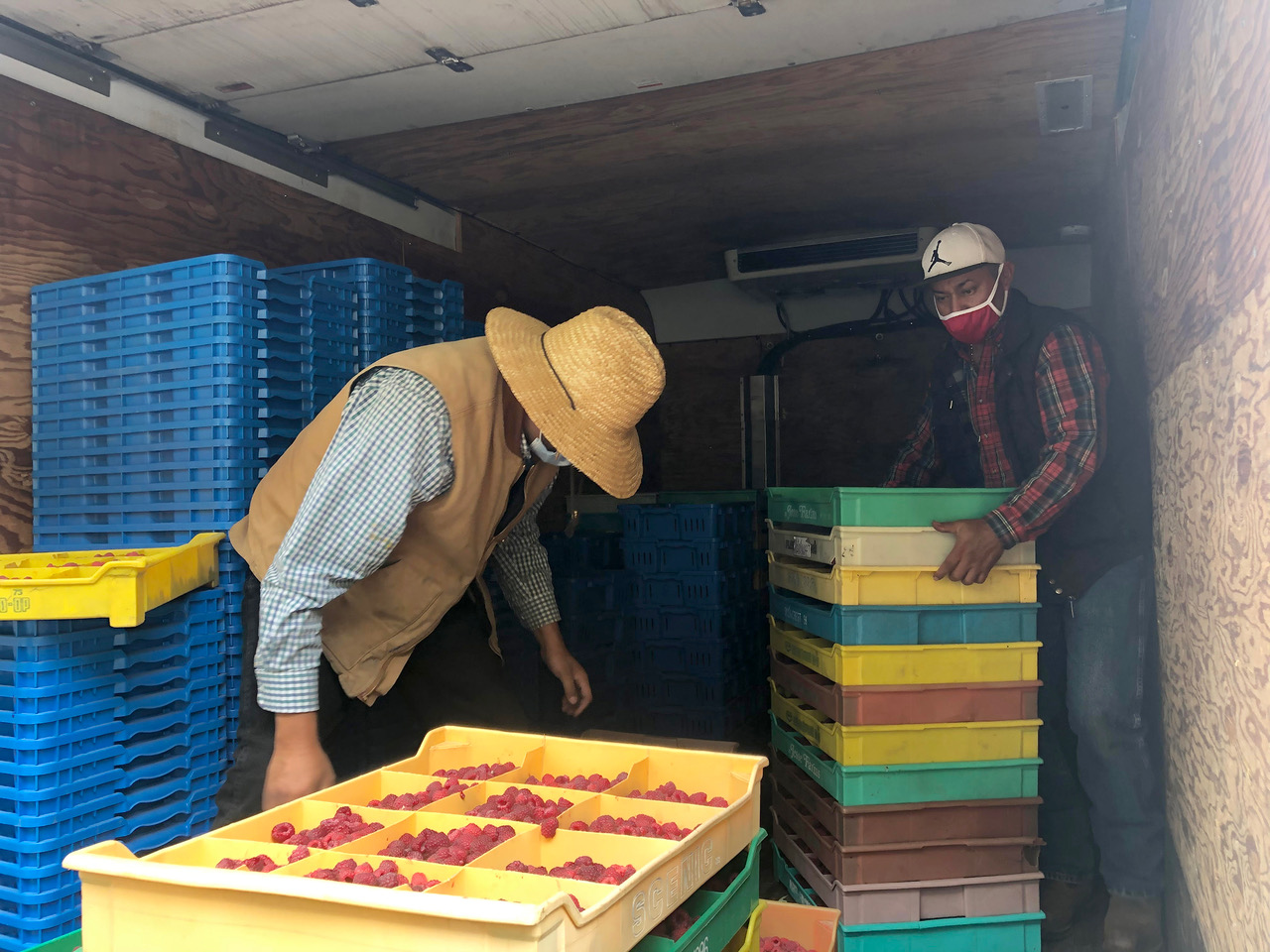 Cooperative Tierra y Libertad participating in the Farm to Freezer program
Those connections, built with respect, time, and compassion, are what enabled WCF and their partners to respond to Covid-19 and the flooding. Mauri says, "Both the pandemic and the flood work have involved food security, and it's been so helpful to have already been involved in food systems work for more than a decade. What we've observed is that these crises illuminate and amplify the challenges and strengths that already exist in our systems, relationships, and processes. What's been exciting is seeing the incredible benefit of the relationships that exist within the food systems community – food producers, processors, growers, food banks, and more. Our community is working together to strengthen an already vital food system. And there's more we can do so that the community will be more food secure in all senses of the word."  
One of the impactful initiatives that WCF has supported is Bellingham Public School's Central Kitchen. As Pamela recalls, "We worked with a donor and a committee that allocated a million dollar grant to support the Central Kitchen so the district could go above and beyond the basics of what they needed. The Central Kitchen now is really equipped to cook from scratch, use farm produce, and inspire our young people to try new things." 
The Central Kitchen has been an essential part of the farm-to-school efforts taking place in this community. In the pandemic, it played an even larger role. Bellingham Public Schools – and all the local districts – stepped up to support children, even though they couldn't be in school. They were still able to make and distribute food that families could pick up.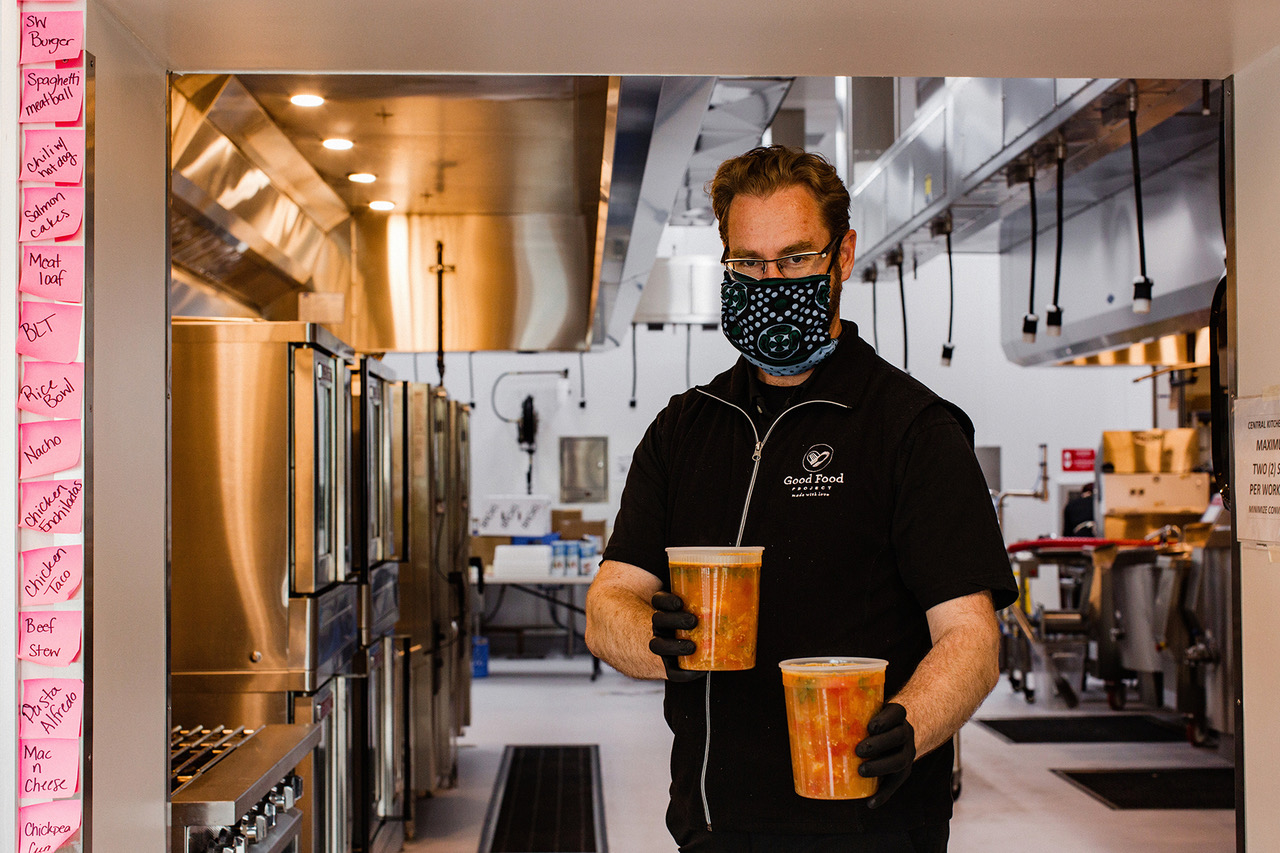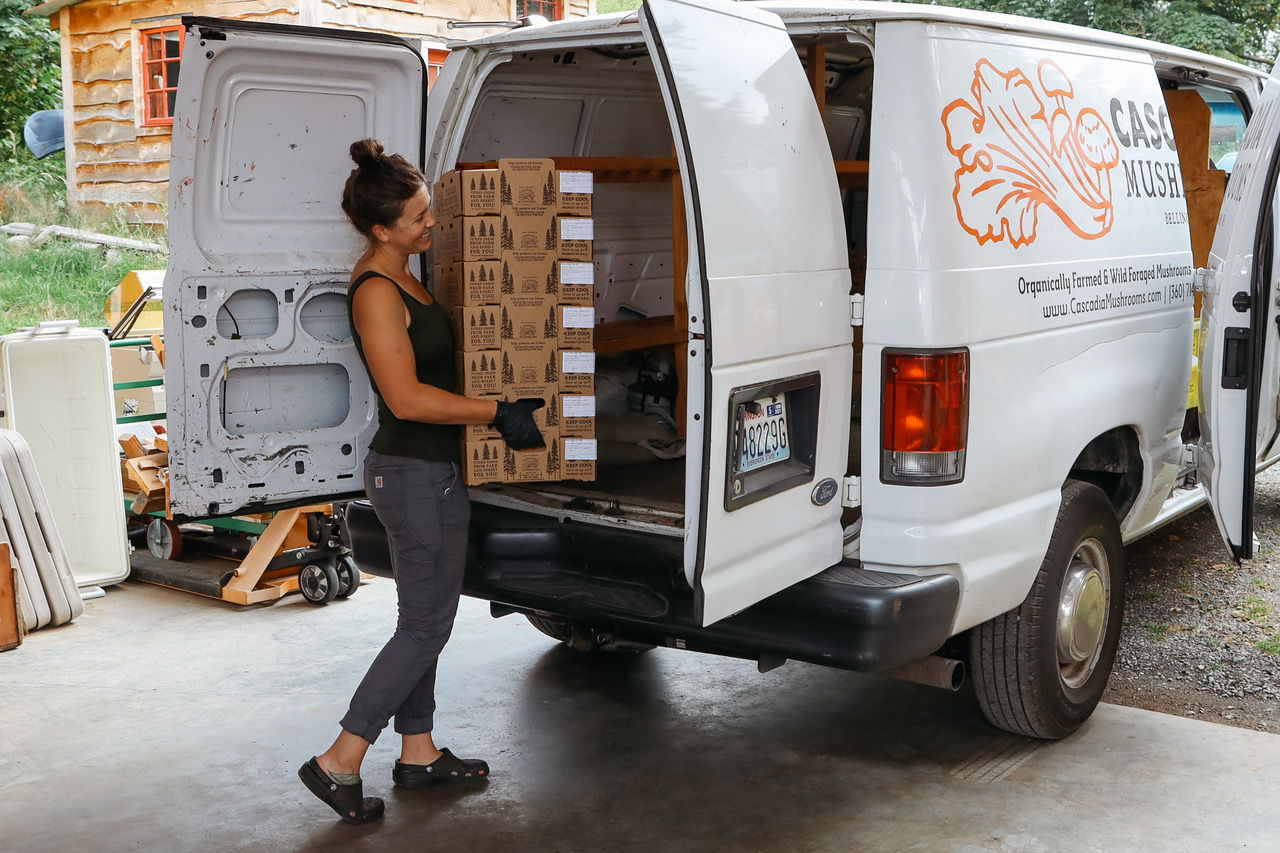 Cascadia Mushrooms loading their truck
Mauri  adds, "Part of why they were able to do so well was because of this great facility. They started the Farm to Freezer program with the Bellingham Food Bank and Common Threads Farm, making  quarts of soup with local produce that was then frozen and distributed. It served two essential needs: feeding people and helping farmers have a source of income when other markets like restaurants were closed. We saw how key investments in our anchor institutions, like the school district and the food bank, bear unforeseen dividends when times are really hard." And the benefits were county-wide, as the Farm–to–Freezer food reached families all over Whatcom through the local food bank network. 
The Central Kitchen is one of many projects that WCF has supported that has rewarded the community in both predicted and exciting new ways. They have been working on the Millworks Project on the Bellingham waterfront, developing a food campus component. "We've seen over and over again, especially with the flood response and recovery, the need for a facility like that," Mauri says. "We need more production and processing space, more idea sharing, and more business incubation, so we're even better prepared the next time something occurs."  
WCF also invests  in the Northwest Agricultural Business Center, which is an incredible local agriculture resource and technical assistance provider. "One of the exciting things we've supported are impact investments for food-related infrastructure and enterprises," Mauri explains. "We're always finding the balance of what kinds of resources we can use, either once in the form of grants or money that we can reuse like loan guarantees." 
The Community Foundation was drawn to support Sustainable Connections because of the two organizations' shared values of community, relationships, and trust. "Sustainable Connections has always built on the assets we have as a community – people, knowledge, experience, rich agricultural land and more," Mauri reflects. "They've been entrepreneurial as well, moving on a dime to marshal resources and bring people together to accomplish their goals. And everybody is always welcome." 
The powerful work that Whatcom Community Foundation does reflects a community that cares deeply about each other. As Pamela says, "Despite what you hear about being a divided society, we saw during the flood how when you needed your neighbors, they came with tractors from next door. Individuals gave and continue to give funding, support, and resources. It's a human experience to go through something like that and see who shows up day after day. We get to see the best of humanity all the time."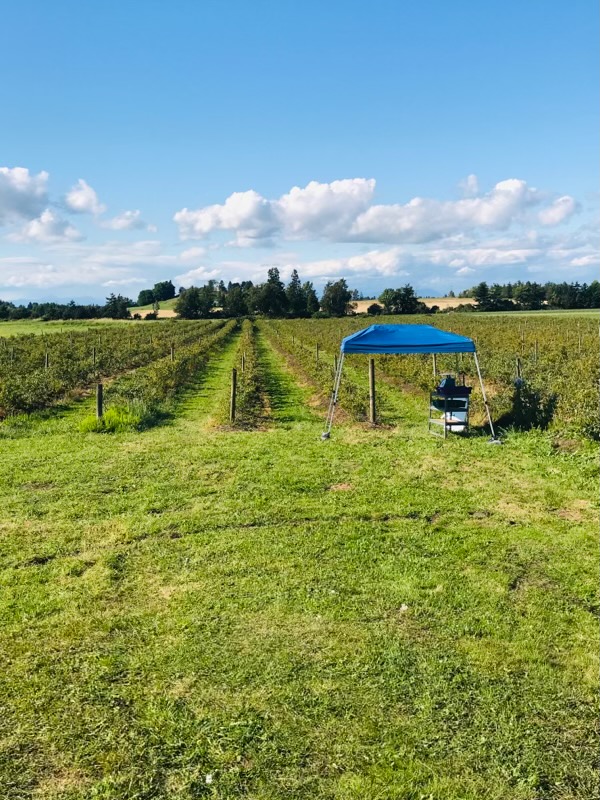 Blueberry field at Green Mountain Farm and Apartments