Winter can be looooong, and sometimes we need a little help from our local business friends to take good care of our minds, bodies, and spirits. Read more about some of the amazing
local businesses offering discounts
on our blog or peruse the full directory below.
Whatcom Think Local First Gift Cards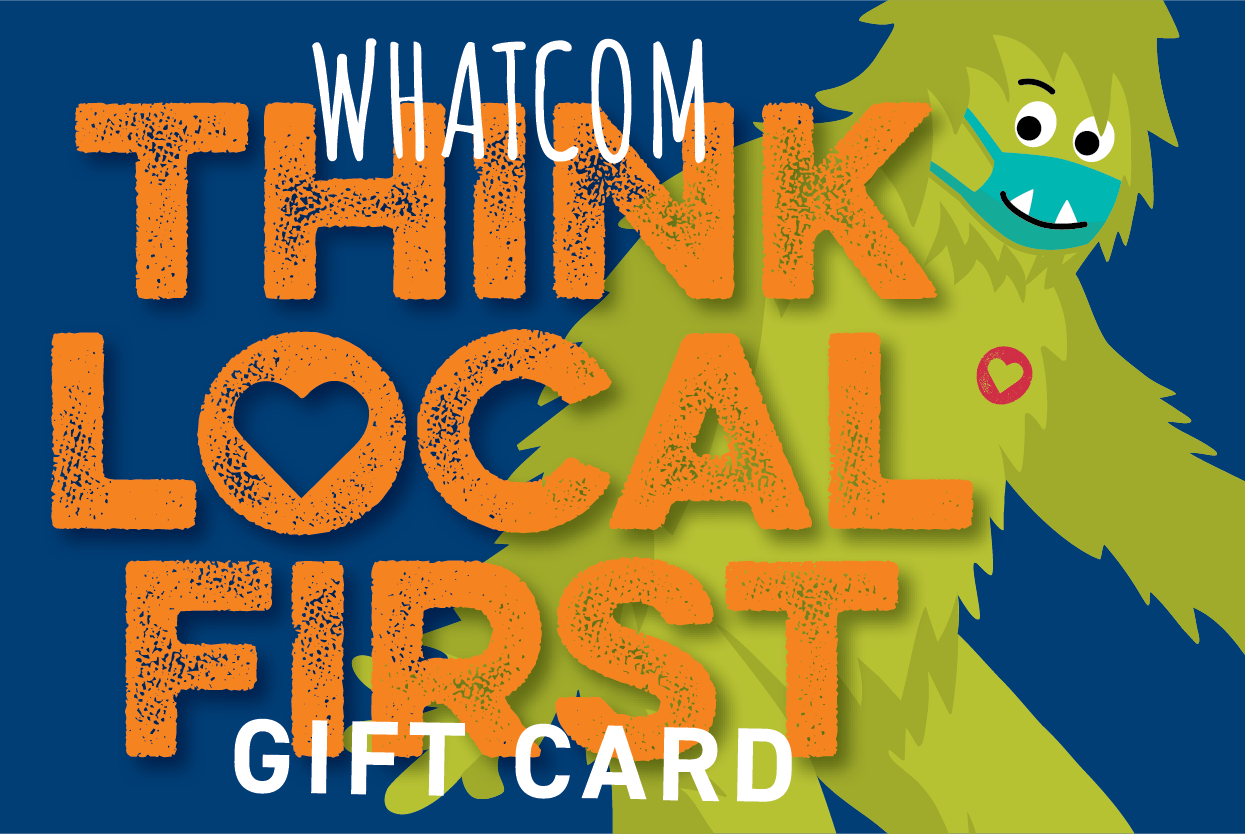 How does it work? Choose your recipient and send your gift card via email, text message, or print it out and hand deliver it. The recipient can use it to make purchases at participating businesses.
The Following wellness-focused businesses accept Whatcom Think Local First Gift Cards:
3 OMS Yoga, A Touch of Wellness, Avalon Acupuncture and Chinese Medicine, BBay Running, Barre3, Bellingham Community Acupuncture, Bellingham Sportsplex, Binyon Vision Center, Blaine Healing Arts Massage Therapy, Crosier Skincare Proaging and Acne Spa, Day to Day Dance, Fairhaven Runners and Walkers, Flow Motion, Flying Bird Botanicals, Health and Exercise Prescriptions, Honey Salon, Intent Hot Yoga, Joy of Pilates & Fitness, Kara's Beauty Barn, Little Bird Salon, Living Earth Herbs, Lynden Skateway, MJ Esthetics, MoonSea Holistic Healing, North Coast Gymnastics Academy, New Life Chiropractic & Wellness, Northwest Life Medicine Clinic, O'Neill Massage Therapy, Prime Sports Institute, Resilient Acupuncture and Fire Cupping, Salon Aloha, Sandalwood Salon and Spa, Serene Footfalls Reflexology, Shanti Center, The Beauty Mark, The Chrysalis Inn and Spa, The Metta Center, The Spice Hut, Topaz Salon + Gallery, Velocity Athletic Training, Veritas Massage Studio, Vital Source Natural Medicine