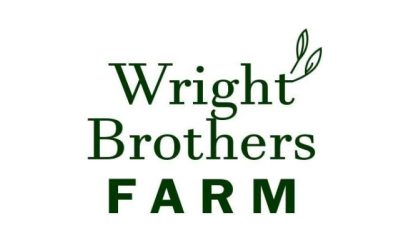 (206) 390-2978
craig@wrightbrothersfarm.com
www.wrightbrothersfarm.com
Wright Brothers Farm is an organic vegetable farm featuring a wide variety of market garden vegetables. We are following in the tradition of Evergreen Station, the organic farm our uncles founded in the early 1970s on property that has been in our family for more than 100 years. Crops include lettuces, carrots, beets, specialty and Asian greens, broccoli, zucchini, summer squash, herbs, kale, winter squash, green beans, rapini, corn, cucumbers, and more.
Sustainable Practices:
Sales Methods: Wholesale;Vending
Neighborhood: No Storefront
Return to Main Business Directory or View ALL Business Listings