local gift cards
The Whatcom County Think Local First Gift Cards are a simple way for people and companies to "give back" and drive more business into our local stores. Custom-branded for Whatcom County, they are digital gift cards that can be used at any participating merchants: restaurants, salons and spas, boutiques, sports and entertainment, hotels, and more. They are a quick and easy way to keep spending local, strengthen our local businesses and build our community especially during the pandemic.
sign up your business today!
Launching on November 24, 2020
What does it cost my business?
There is no special technology or administration required to participate, as long as you accept Mastercard and can key in the transaction like a phone order. There is no fee to participate.
Think Local First Whatcom County Gift Cards will keep local money local. All-digital cards are redeemed as virtual vouchers powered by MasterCard, they can be accessed from mobile phones or they can be printed. With no back-office administration, funds are automatically paid to the merchant.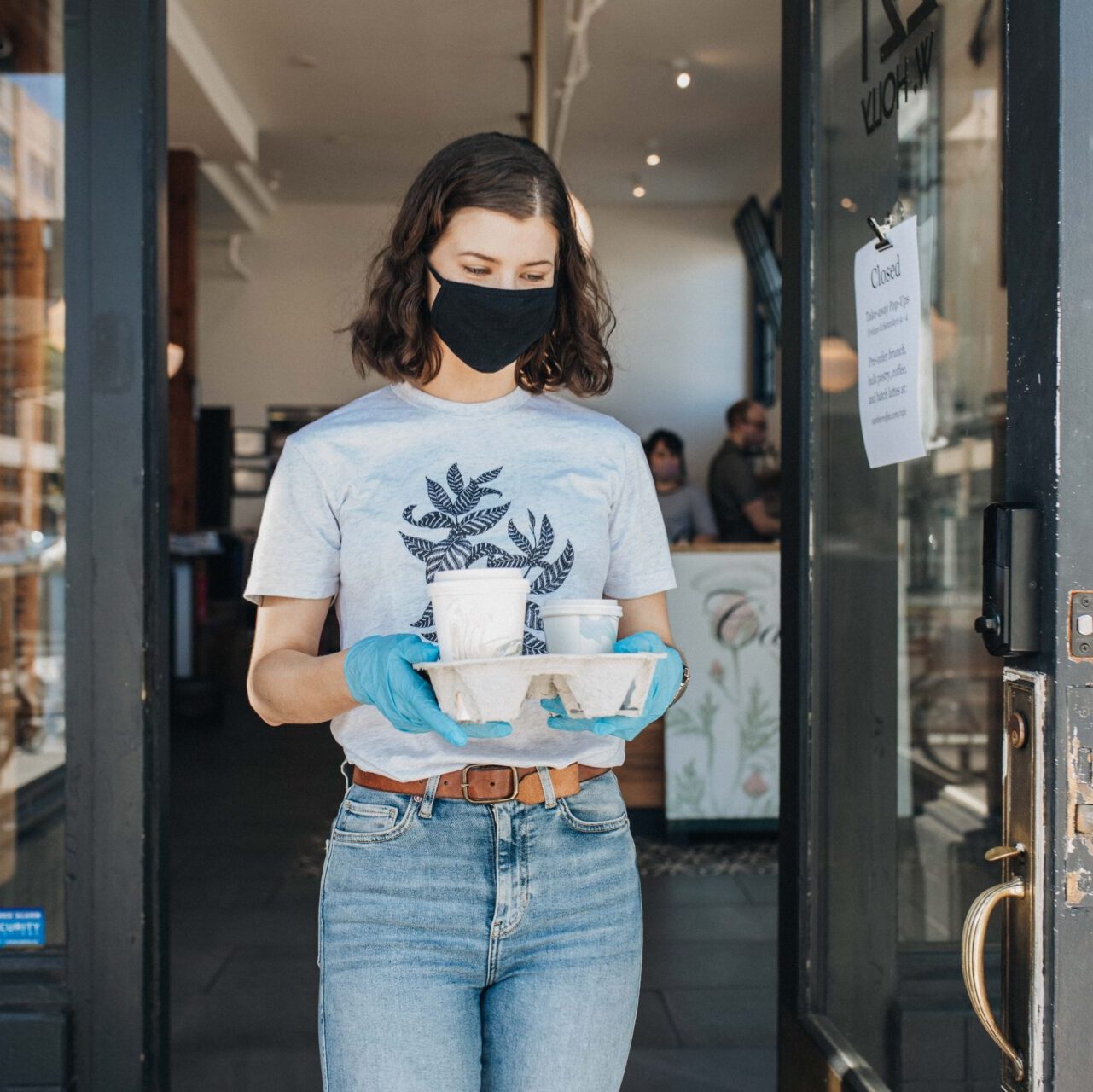 Anyone who wishes to buy from a local Whatcom County business could buy gift cards for themselves, friends, neighbors, teachers…the sky's the limit! Companies in Whatcom County can also purchase the gift cards in bulk quantities and give them to their employees to keep money circulating in Whatcom County!
How are gift cards redeemed?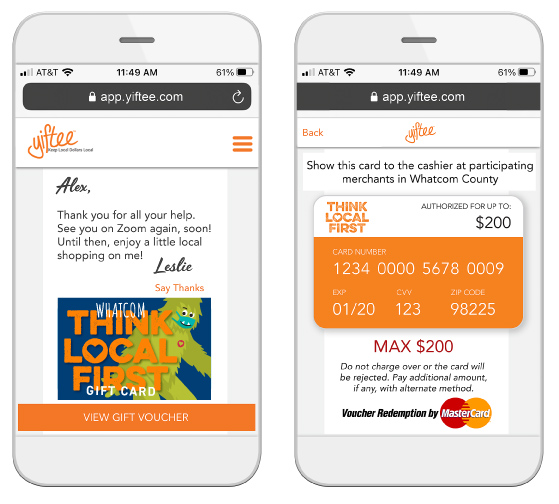 The customer presents their Think Local First Whatcom County Gift Card on a mobile device or printed on paper. As a merchant, you will process the transaction as a MasterCard (credit card, not a gift card), key in the 16-digit code, CVV, zip code, and expiration as required by your Point of Sale. It is processed exactly like a credit card transaction that is keyed in, or similar to a phone order.
How are gift cards purchased?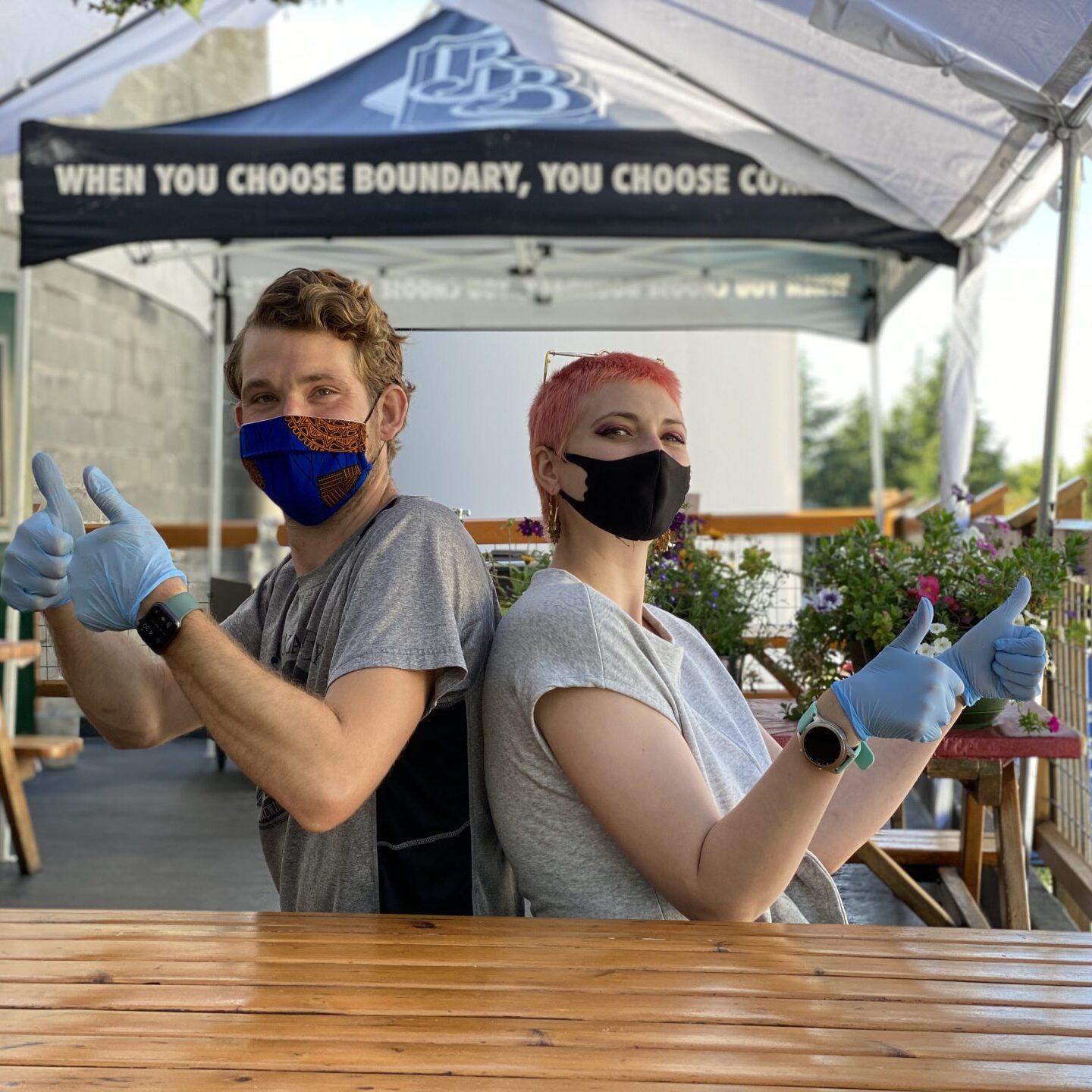 Customers can buy gift cards online at our website (or yours!) …and give them as gifts, thank yous, teacher gifts, coach gifts, marketing programs, customer appreciation, or just because! You can too! They are all digital so customers will have them either printed or on their phones.