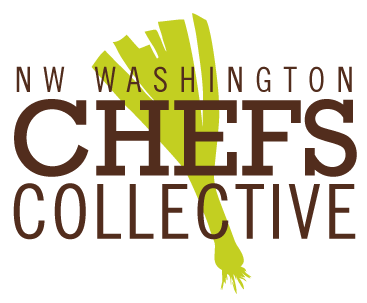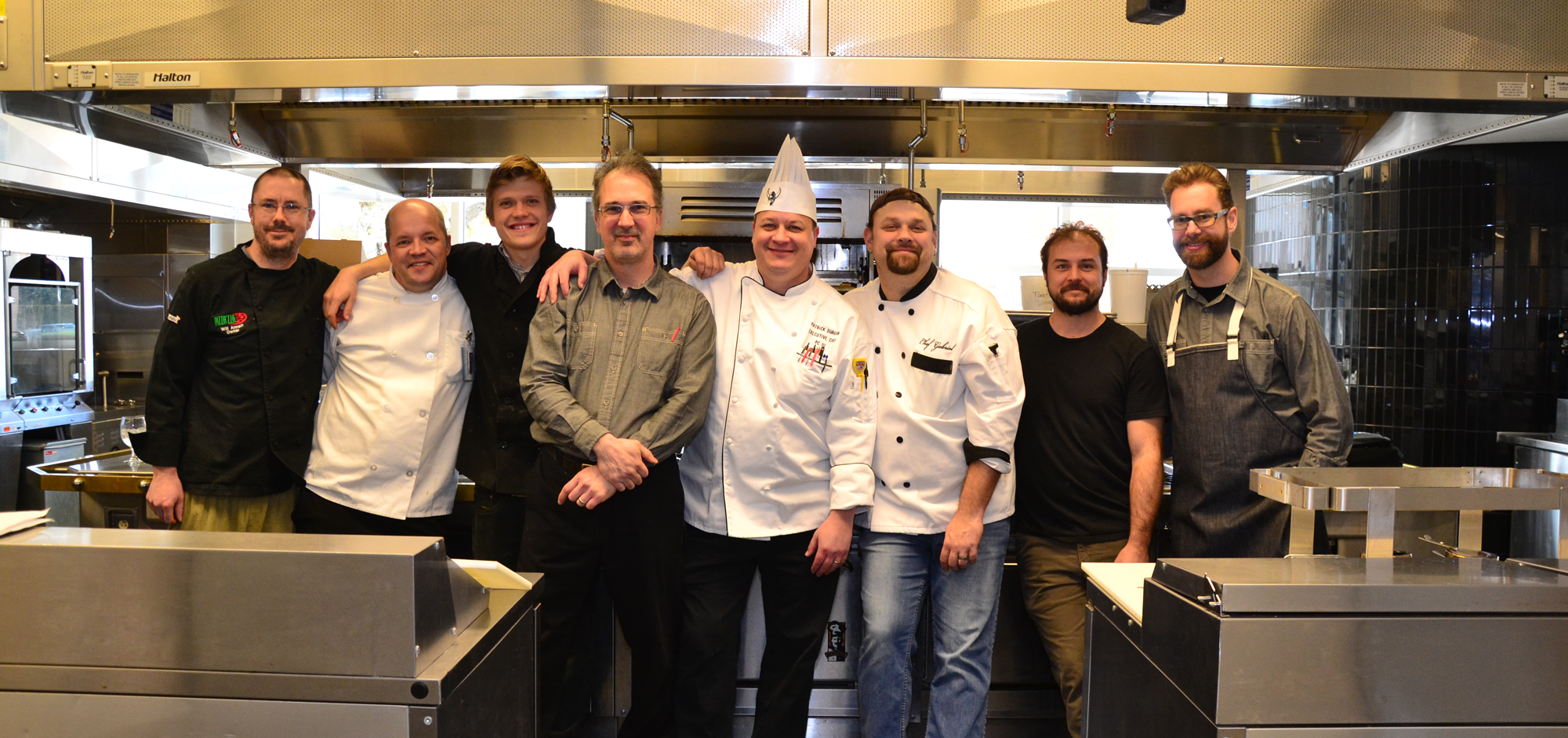 WE USE, CELEBRATE, AND PROMOTE OUR REGIONS AMAZING LOCAL FOOD
MISSION
Facilitated by Sustainable Connections Food & Farming program, the Chefs Collective is a group of chefs, retailers, and food artisans who are dedicated to providing our community with local seasonal cuisine, are inspired by the bounty our region produces and feels that educating our community about the importance of local food is key to creating a vibrant local food scene.
From line cooks to sommeliers, anyone dedicated to serving and promoting local food, is invited to be a member of the NW WA Chefs Collective. Members are invited to attend all events for free and are also eligible to serve on the Steering Committee. Contact Sara@sustainableconnectiong.org if you wish to join.
1) Be the forum for chefs & food artisans to connect, share ideas & promote local food
2) Support local farms, fishers, and food producers
3) Educate customers and the public about the importance of seasonal eating
Membership
A membership to the NW WA Chefs Collective comes with many benefits! Pro-rated annual memberships are $50 for current Sustainable Connections members and $55 for non-members. Purchase your membership here. 
FREE entry to ALL the Chefs Collective events
Use of the NW Chefs Listserv to promote events and announcements
Promotion through Sustainable Connections Eat Local First Social Media
A Chefs Collective decal for your store window
Space to display business materials at events
Opportunity to host a Chefs Networking Breakfast
EVENTS
The 2017 events calendar is packed with fantastic opportunities for you to network, connect with local producers, and get out into our community!
Events are open to all food & farming businesses, food organizations, and culinary students. Members of the Chefs Collective get FREE entry to all events, if you aren't a Chefs Collective member costs are as follows:
$25 for Network Breakfasts
$20 Farm Tour
Free for all Networking Mixers
Upcoming Events
March 22nd: Chefs Breakfast: Ocean Acidification Impacts to Shellfish
Ciao Thyme: 207 Unity St, Bellingham
7:30-9:00am

June 20th: Chefs Breakfast: Making a Plan for the New Minimum Wage
Maikham Thai: 1311 N. State St, Bellingham
7:30-9:00am
July 24th: Chef Farm Tour
8:00am-12:30pm
Includes transportation and bites at each stop
September 18th: Chefs Breakfast: What's Happening with School Lunches
Rifugio's Country Italian Cuisine: 5415 Mt. Baker Hwy, Deming
7:30-9:00am

November 8th: Farmer Chef Mixer
Drizzle: 420 Front St, Lynden
6:00-8:00pm
December 12th: Chefs Breakfast: 2018 Food Trends
Boundary Bay Brewery & Bistro, 1107 Railroad Ave, Bellingham
7:30-9:00am

NW WA Chefs Collective Members