It's spring! And while Sasquatch loves foraging for nettles and chickweed as much as the next Bigfoot, there's only one food they truly crave during this season – sandwiches!
Luckily for Sasquatch, and for you, spring is also when the Sandwich Showdown commences. What is the Sandwich Showdown, you may ask? It's a celebration of a beloved meal – one that chefs around Northwest Washington have put their signature spin on. Every week, these sandwiches will go toe-to-toe (bread-to-bread??) as YOU, the sandwich-lover, vote for your favorite. This is a chance to explore all the best sandwiches this region has to offer.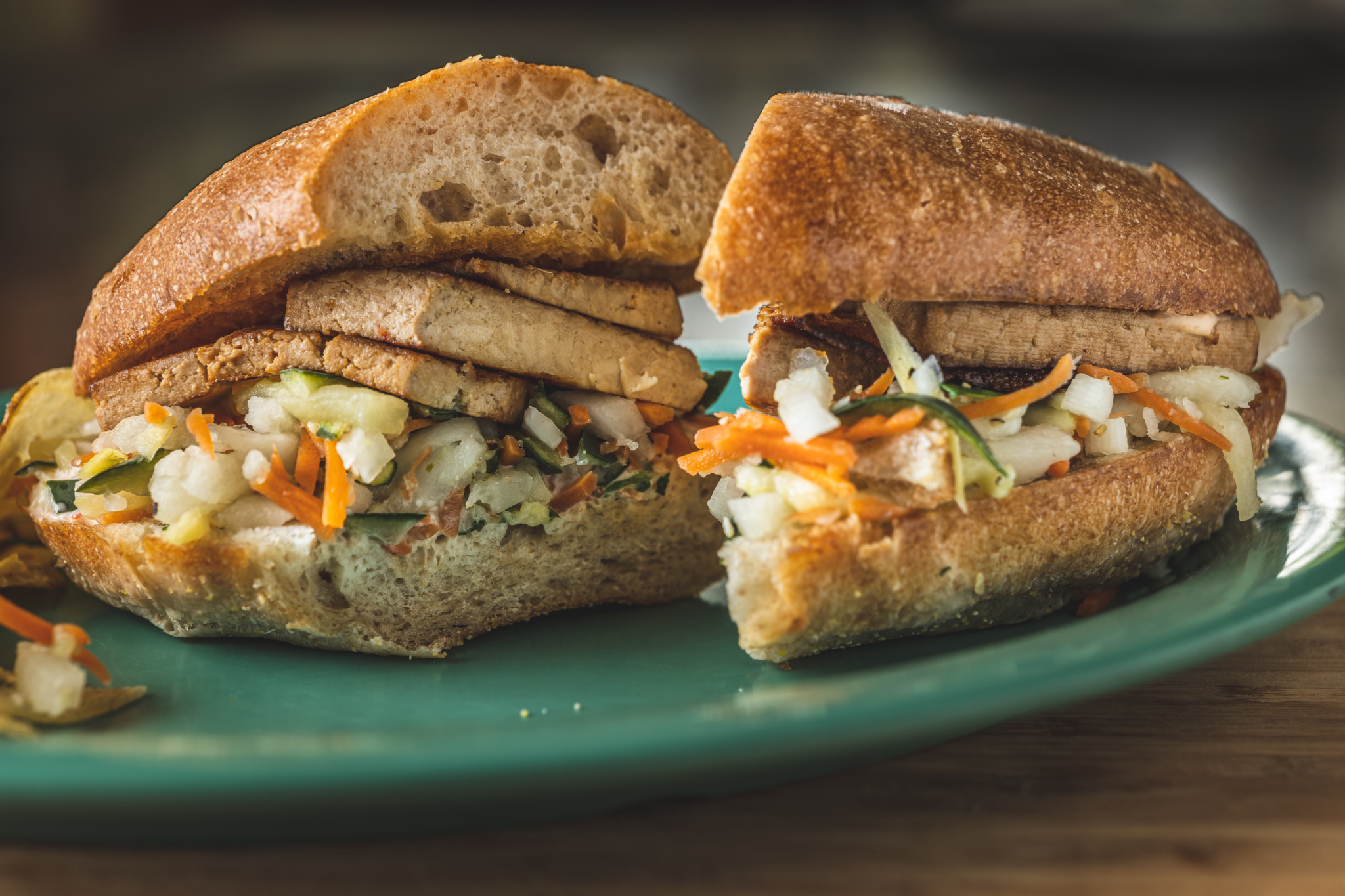 It's amazing how creative you can get with just two pieces of bread. Avenue Bread & Deli, a Whatcom staple, has FOUR sandwiches in the running for Supreme Sandwich – a Spicy Philly, a Spicy Cuban, a Tofu Bahn Mi, and a mysterious yet epic 'wich entitled "The Creation". Guess you'll just have to try them all!
Sasquatch makes a special trip into town for the Line-Cook Fried Chicken Sandwich at Bantam Bar and Restaurant. I mean, how could any self-respecting Bigfoot resist Bantam's signature fried chicken (thigh), pickles, lettuce, and mayo – all on a Martin's potato bun! 
If you're looking for a sandwich to celebrate that last run at Baker or a particularly epic ride on Galbraith – or really, just the end of a normal day – you'll want to head to Aslan Brewing Company for their Spicy Chicken Katsu Sandwich. It's exactly what it sounds like, and truly hits the spot – especially paired with an Aslan brew.
And for those venturing further down I5, stop in at Calico Cupboard Cafe & Bakery in Mount Vernon and Anacortes for their PNW Sandwiches. Sasquatch can't get enough of their classic-with-a-twist sammie, featuring local farm fresh eggs, cheddar, bacon, avocado, tomato and garlic aioli  – all on their Rosemary Roasted Red Pepper Focaccia. Yes please!
For downtown Bellingham lunches, Sasquatch heads to the Daisy Cafe and always picks up the Box Car Sandwich. Grilled onion! Cheese! Roast Beef! Parm-encrusted bread!?! Talk about a sandwich that sparks joy. 
Continue your downtown Bellingham adventure – and expand your concept of a sandwich – at Holly's Meat Pies, where you can feast on Holly's ultra-local Spinach and Feta Pastry. Bring it on a picnic too – Holly sells frozen pies for work lunches, outdoor ventures, and more. And if you're not in Bellingham, fear not! Holly has a second location in downtown Everson.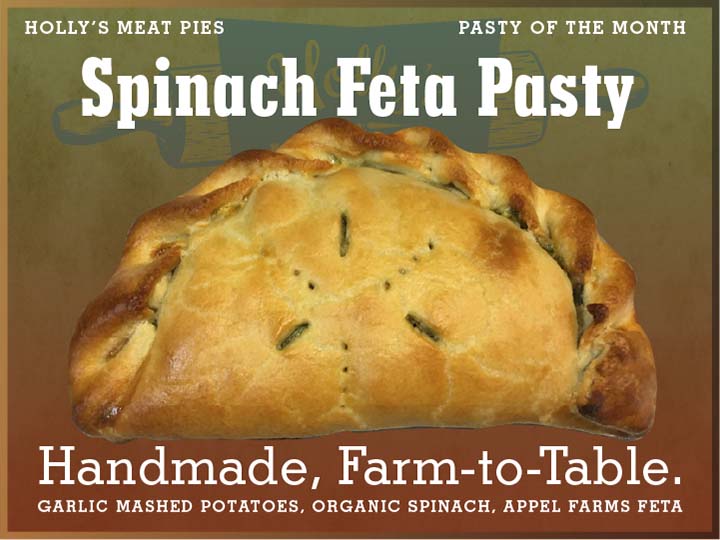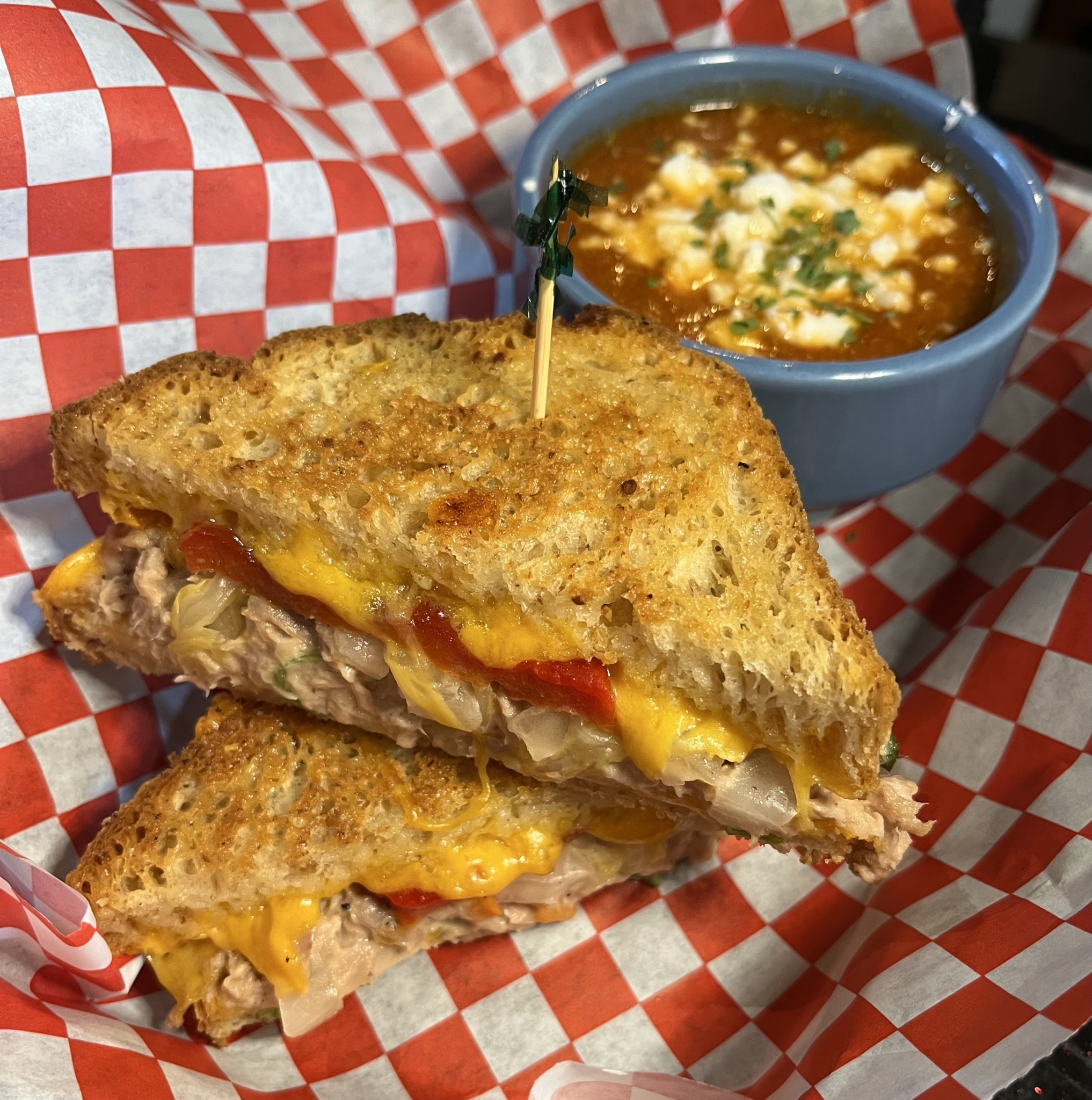 Sasquatch often stops by Loca Mocha in Sumas after romping in the Mount Baker Wilderness for their Meatlovers Breakfast Bagel Sandwich – it's hearty, filling and so delicious! We're talkin' bacon, sausage, cheese, cream cheese, egg, and SPICY MAYO! All on a Jalapeno Cheddar bagel.
And for those hankering after a classic tuna melt, we have not just one but TWO offerings in the Showdown. Old Town Cafe crafts a delicious Jalapeño Tuna Melt with locally processed albacore tuna from Wild Pacific Seafood, while Shambala Bakery and Bistro adds kimchi, roasted red pepper, and dairy or vegan cheese to their NW Tuna Melt.
In Fairhaven, Shirlee Bird Cafe's sandwich abides by the "3 Bs": grilled roast BEEF, smoked BACON, BLUE cheese, (savory tomato preserves on sourdough pressed between cast iron plates til delightfully crunchy and fulfilling).
While in Fairhaven, you can also stop by the Colophon Cafe for a Southwest Club Sandwich. Sliced turkey, bacon, and melted Swiss cheese with chipotle mayo, avocado, tomato, and greens on toasted artisan sourdough bread!? We can't resist!
Hela Provisions is a new specialty grocery store (and so much more), where you can purchase ingredients to make their incredible sandwich: Bellingham Bagelry bialy with Antica Valle Smoked Tomato Pate & Chèvre spread, Asaro Castelvetrano Muffaletta, Avocado, Applegate Farms Organic Chicken, Fra' Mani Nostrano, Heirloom Tomato & Romaine with San Juan Island Sea Salt, Pepper & Salt Grinder. Wow, that read more like a poem than an ingredient list!
For Southern farm-to-table sandwiches, you'll want to head to the Bistro at Shuksan to try their #6 Spicy Chicken Sandwich – featuring Gochujang house sauce Glazed Fried Chicken, Avenue Bread Bun, Cabrera Farms Cajun Slaw, and Garlic Mayo!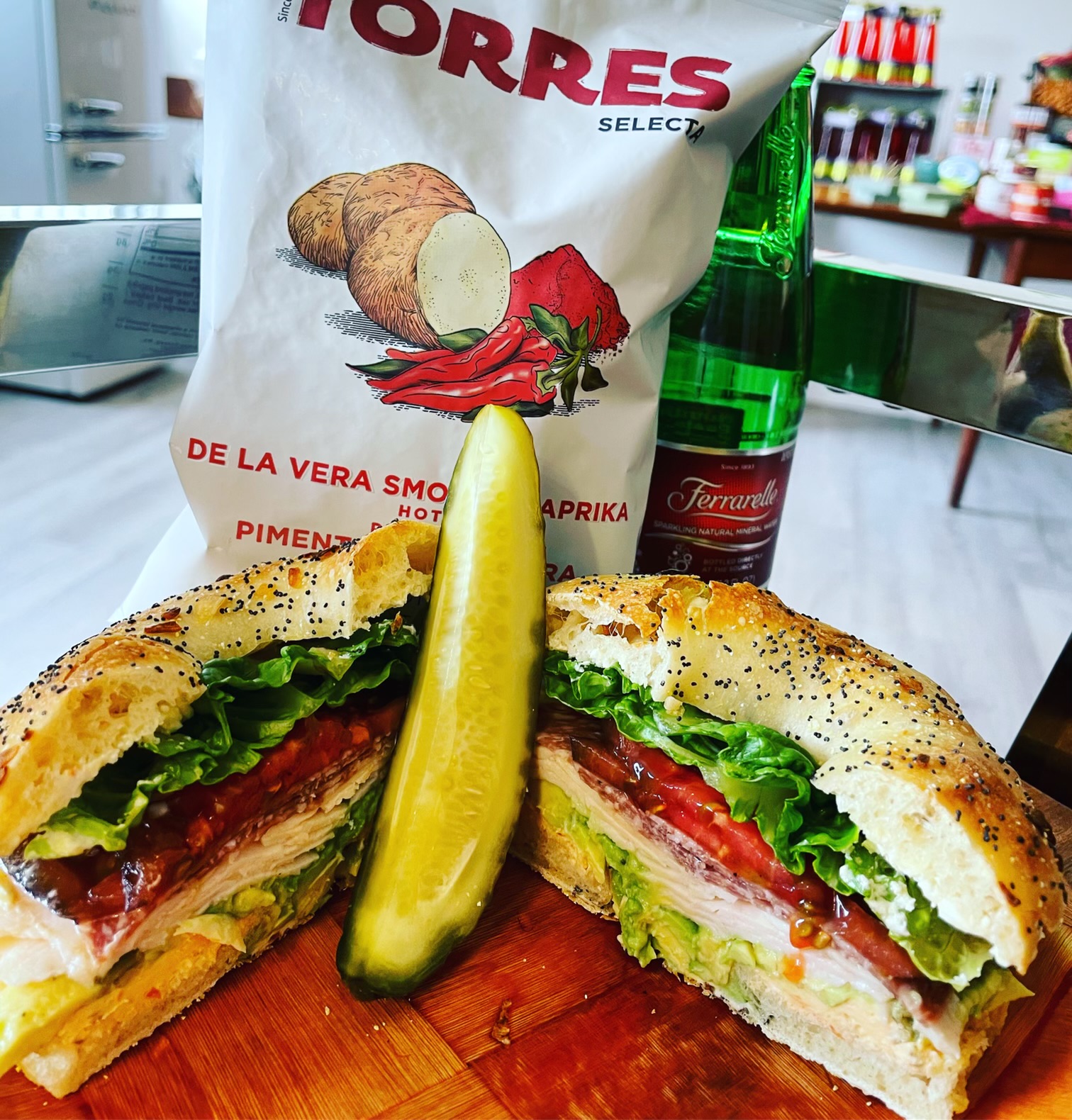 Sasquatch is certainly feeling full after sampling all these delicious sandwiches, but they have room for dessert, and so should you! Head to Mallard Ice Cream for a dream-come-true Poptart Ice Cream Sandwich. You can load up your poptart sandwich with any two flavors on the flavor board! We hope you'll embrace the spirit of the Sandwich Showdown and get creative.
Hopefully you're feeling inspired by all the incredible sandwich offerings from local chefs and restaurants. When you buy a sandwich and vote for it, you're not just saying "Dang, this sandwich is awesome!" (though you'll probably be saying that too). You're also saying, "Wow, this community is pretty special. They put so much thought into sourcing ingredients, creating amazing flavors, and feeding all the folks who come through their doors."
And we couldn't agree more!
Learn more about the Sandwich Showdown, try all the sandwiches, and vote for your favorite here.