Stories about Local Champions
The Local Champions Blog highlights some of the amazing work our community accomplishes and motivates us all to work better together. We are lucky to work with so many champions who are a model for positive behavior change and influence us to go the extra mile. Our local champions are building connections within the community every day. Filter our stories by categories listed below or browse them all. We hope you're inspired by the local champions in our community, too!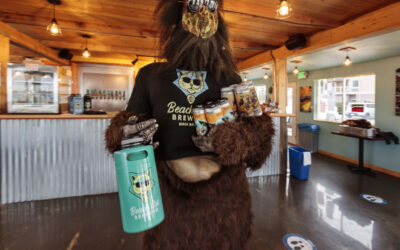 Summer is in full, glorious swing in Bellingham and Whatcom County. We've been out relishing all the delights that this beautiful place has to offer. Maybe you're off exploring Bellingham Bay or the San Juans in a kayak, sailboat, or paddleboard. Or perhaps you're zipping around on your bike, marveling at the various shades of green that flash by. We've been enjoying picnics on the beach, too. There's nothing like a spread of local food and drink enjoyed in the great outdoors, especially with friends or family.