From Sept. 15-21, we're celebrating Seafood Week!
Enjoy the amazing flavors from our own Salish Seas:
Find more local seafood at eatlocalfirst.org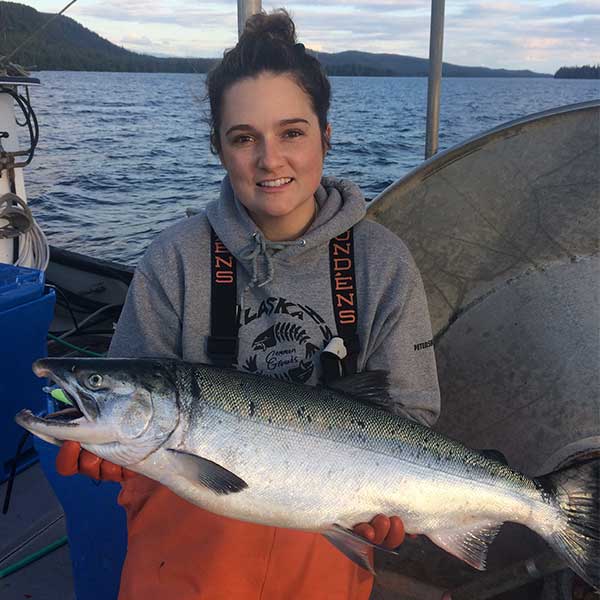 Bellingham Dockside Market
serves as the hub for local fishermen in and out of Squalicum Harbor to sell their catch and harvest directly to you! Follow signs into Squalicum Harbor to buy seafood directly from the hardworking fishermen who catch it. Visit the dock early to ensure the best selection of seafood options, and head home with dinner–from the dock to your table!
Lummi Island Wild Co-op
is a group of reefnet fishers who have vertically integrated their salmon business to include harvesting, tendering, processing, and distributing. Founded in 2004, it has grown to include buying from tribal and other Salish Sea fishers as well as other reefnetters. We carefully source everything we don't harvest ourselves, and we know the fishers and vessels who do. Experience the best – Healthy for you, healthy for the planet. Go to the Community Food Co-op, Haggen Food & Pharmacy, or stop by the LIW office to stock your freezer.
Lummi Seafood Market
has PNW local and Alaskan seafood products. Ordering online is now an option for seafood pick-up and reserving specialty items at www.orderonline.lummiseafoodmarket.com.
Sea to Shore Seafood Co
. is a quality over quantity based, husband and wife fishing/marketing team. We catch, process and package our seafood from the closely monitored, sustainable waters of Southeast Alaska. We take pride in staying up to date with the newest quality practices and implement them by means of immediately cleaning, pressure bleeding and individually slush icing our catches in small-batch totes. We offer both fresh and blast frozen options of salmon, halibut and pacific cod. We are passionate about respecting our catches and are striving to get to a zero waste model by utilizing more of each fish.
Check Out All The Eat Local Month Activities