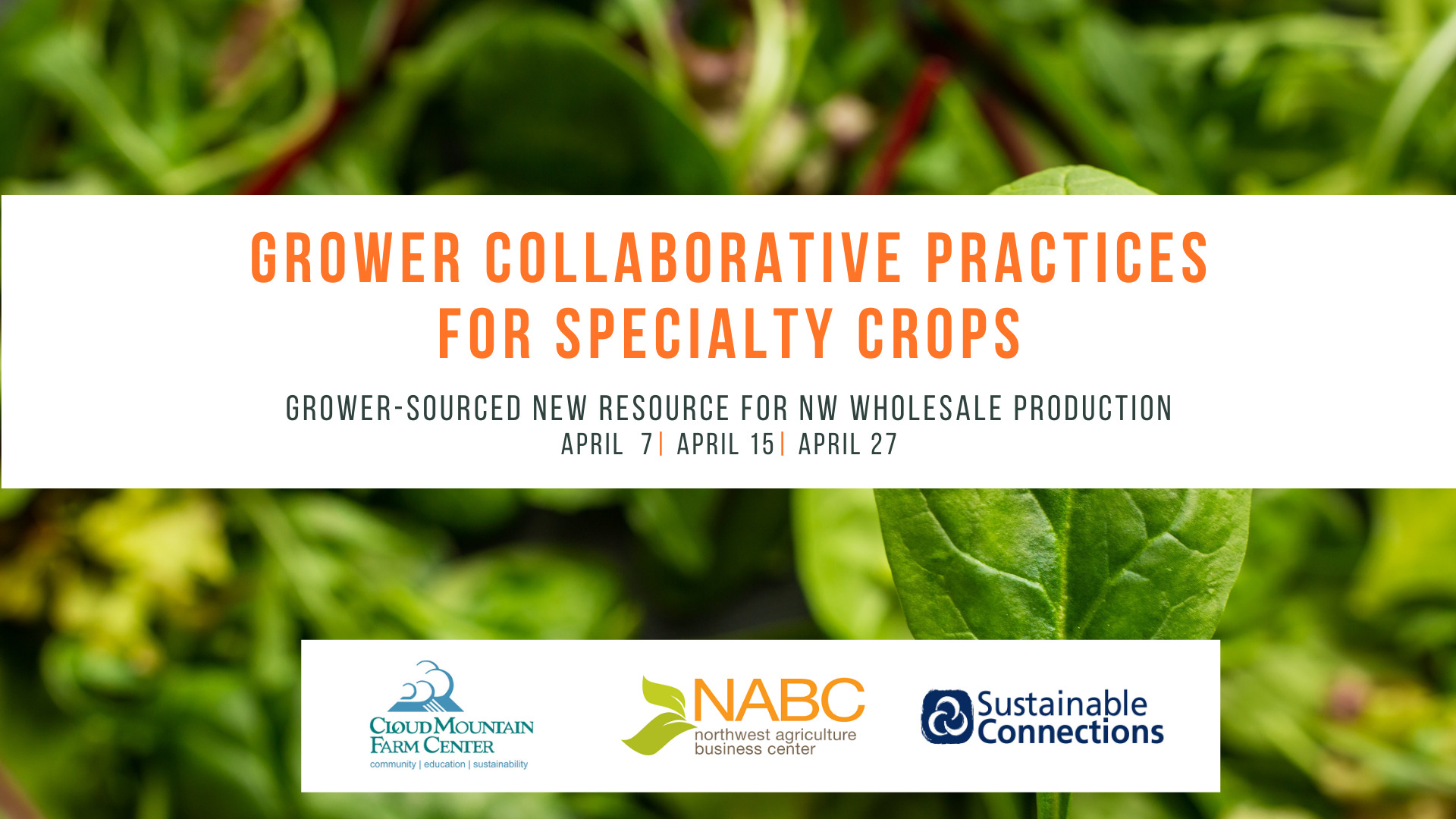 Grower Collaborative Practices for Specialty Crops – 90 minutes
Best practices in organic crop production & packing for wholesale markets
Join us for a discussion about how farmers are working together to build better cropping systems and practices by sharing information to develop a "Best Practices" for key annual crops currently being grown in the region.
This project is one part of a WSDA Specialty Crop Block Grant and project, which has developed a number of systems and structures for SCP's and wholesale buyers to work together to create an annual market and crop plan.
Agenda:
Overview of Building the SCP's Best Practices for Key Northwest Crops Document.
The process for sourcing information and grower's input.

The Key Crops we are working with in 2021 : Romaine, Leafy Greens, Cherry tomatoes, Slicing Cucumbers, Winter Squash, Zucchini, Carrots, Beets, Cauliflower, Strawberries

The process for sourcing information, grower's input.
Review of several of the Key Northwest Crop Production Best Practices draft documents: Cherry Tomatoes, Romain, Machine Harvest Salad Greens
Creating a live Best Practices Document that SCP's can access online and into the future.
Presenter: Tom Thornton, Cloud Mountain Farm Center
Choose from the following dates:
Wednesday April 7 10:30am-12:00pm

Thursday April 15thth 3:00-4:30pm

Tuesday April 27th  1:00-2:30pm