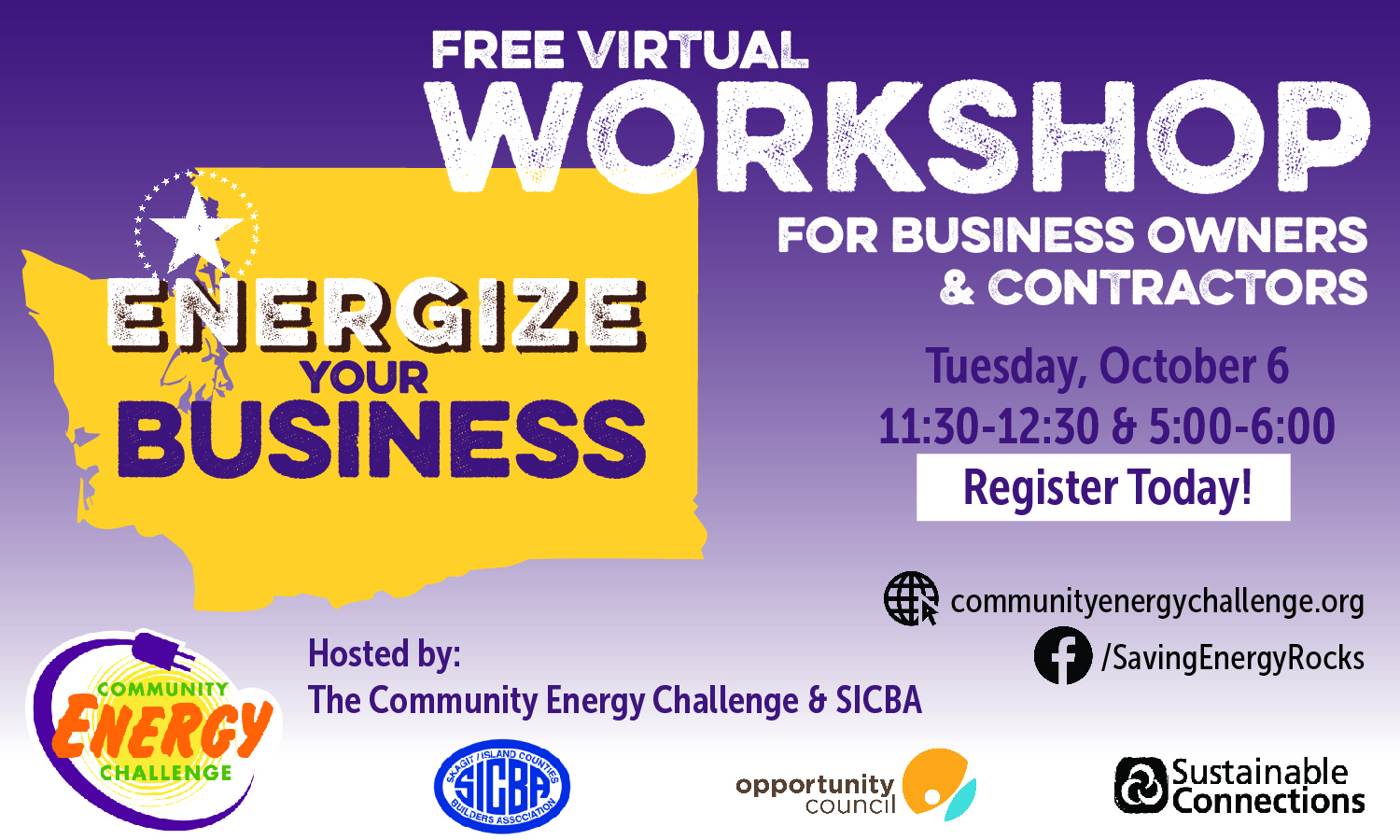 Sustainable Connections, in partnership with
Skagit/Island Counties Builders Association
, is excited to host this networking event and workshop highlighting resources to help your business save energy and money.
The Community Energy Challenge
offers impartial expertise and access to financial incentives to help local businesses make a variety of energy efficiency improvements, whether you own your building or not.
This event will also provide a special opportunity for local contractors to learn about valuable tools to make it easier and more affordable for your clients to say yes to HVAC, insulation, lighting, solar, and appliance upgrades. The Community Energy Challenge has also assisted many local contractors in making improvements to their own headquarters!

Date: Tuesday, October 6
Time: 11:30am-12:30pm Register Here!
5:00pm-6:00pm Register Here!
Follow along on Facebook!