Stephanie Barmann and Jesse Nickerson are the farmers and fermenters behind Barmann Cellars in Everson WA, a low-intervention winery and cidery utilizing regeneratively-farmed estate fruit. Everything they craft, tend, and share is done with deep care and intention, from their creative product offerings to the way they steward their vineyards and orchards.
Stephanie and Jesse were active home fermenters for decades, always making beer, wine, and cider at home in their garage. They've also been actively involved in the beer and wine scene in the Bellingham area for many years; Jesse started the Home Brewers Guild in 2009 and did a stint as a winemaker at Mount Baker Vineyards. They had always daydreamed about having a business of their own, and then their current property landed on the market.
.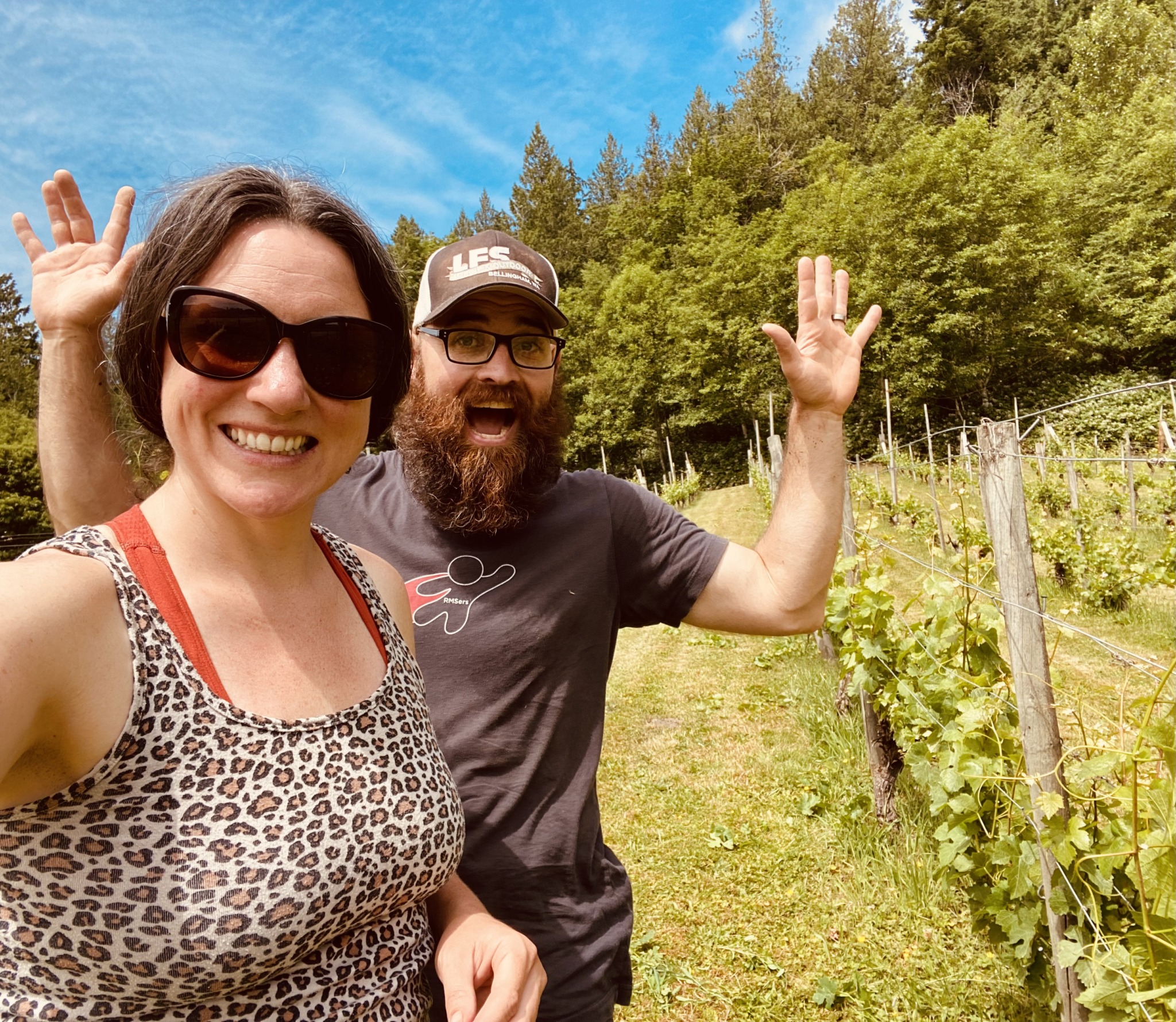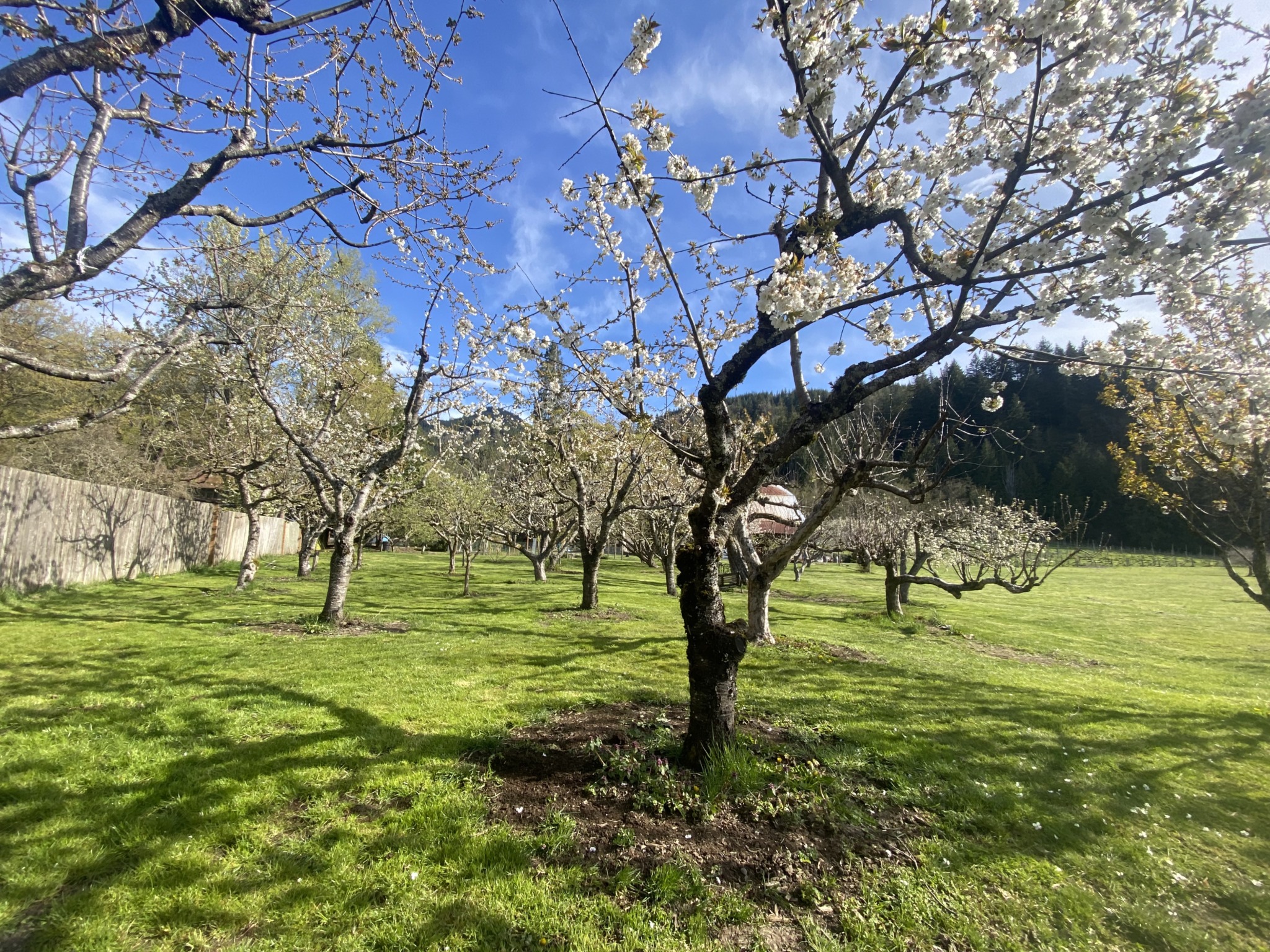 "It was one of those meant-to-be scenarios," Jesse recalls. "The property is perfectly suited for our dream to become a reality. On day one, we started trying to foster the fruit on the property. Some were in better shape than others. We took a 75-fruit tree orchard that had grown into a single canopy and turned them into trees again. We hit the ground sprinting."
That first year was a year of experimentation before they went commercial. "We fermented almost everything that came off this property!" Stephanie says. "It was just R&D, like 'what is this going to do?' We were trying to determine what fruit we really had and what the profile was. We ended up with a lot of wine and cider… friends were happy!"
That year was essential in establishing their understanding of the land and the kinds of beverages they wanted – and were able – to produce.
As Jesse says, "We are farming and fermenting low-intervention alcoholic beverages. We're growing as much fruit as we can on the property and planting new trees, but we were very fortunate to have landed a piece of property with really established perennial growth. We're making products that are driven by what fruits are available and the characteristics of that fruit. We're doing some fairly unusual stuff, but always farming and fermenting with a light touch."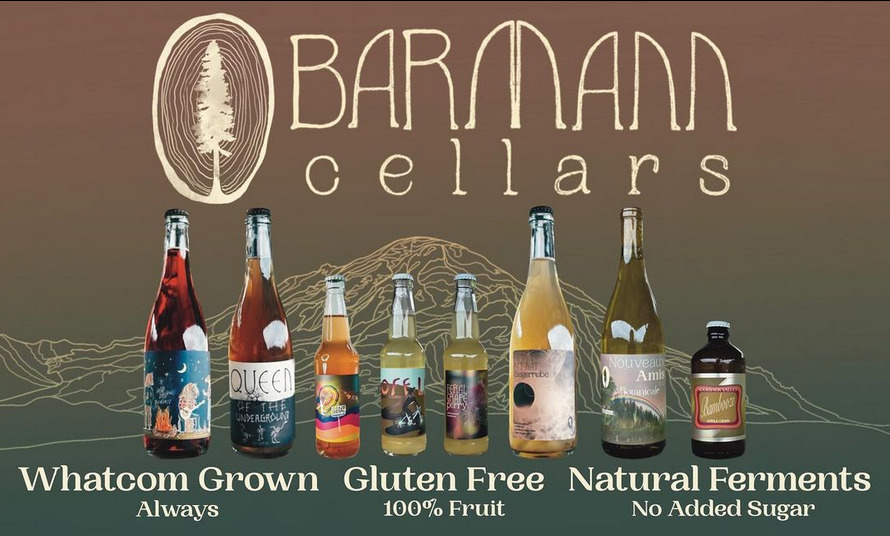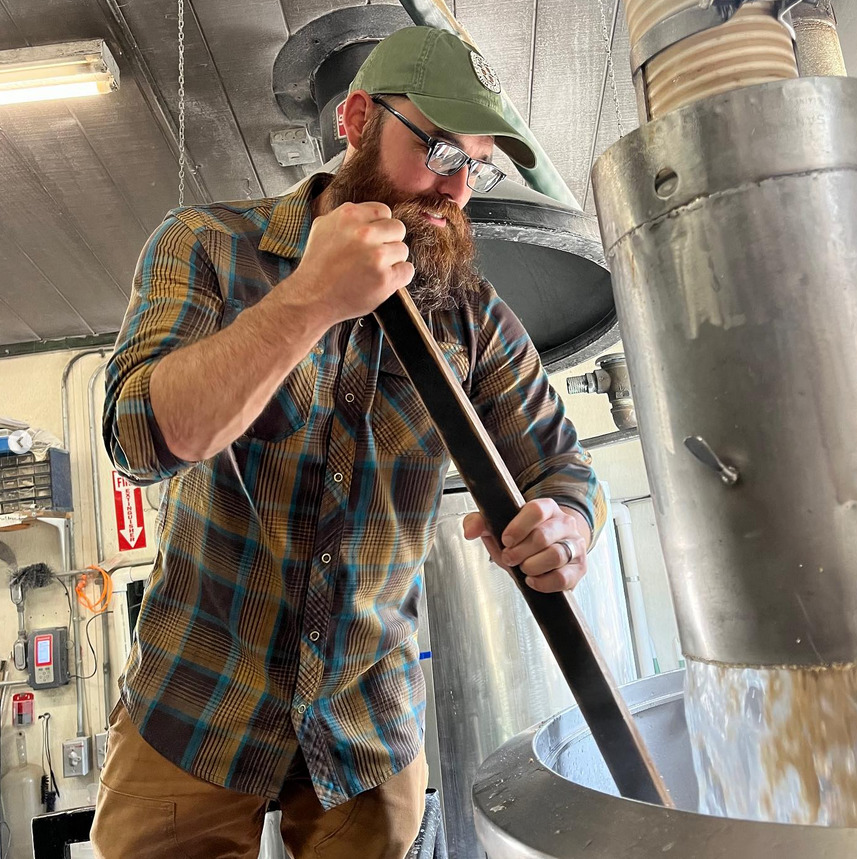 That light touch shows up in many parts of their work, from the way they grow their fruit to the varieties of wine, cider, and other beverages they create. Barmann Cellars produces three different brands: Irrational Wines (wine made from grapes), 542 Cider Company (ciders primarily made from pomme fruits with lots of co-ferments and blending), and Poubelle (an upcycled pomace line).
Jesse explains, "When I say a light touch in fermenting, I mean we make a number of products that are sulfite-free. We're picking and processing the whole fruit, and then letting that juice ferment naturally. We're not sulfiting it, which is a very common first step in wine and cider production. We're not using yeast purchased from a lab in those particular products. We're letting wild yeasts and microbes on the fruit do the fermentation. We get these really hands-off products; you do as little as possible and keep it safe through control temperatures."
Stephanie adds, "We're mostly just trying to stay out of the way and just let it do its thing! The microbes and fruit have grown in symbiosis over the season together, and they're the perfect match for each other."
That being said, Stephanie and Jesse do use sulfites and yeast occasionally in specific products, but always with intention. If they're trying to prevent oxidation in fruit with botrytis, for example, a low amount of sulfites can be helpful.
Intention is woven into everything Stephanie and Jesse grow, create, and share. And that means that their products are unique, capturing moments in time and place. "Some producers try to produce the same every year," Stephanie says. "So your grapes might come in and they're too low in acid, so you're adding acid and trying to make this product that is the same consistently year after year. For us, we're really trying to create an agricultural product that is a reflection of the growing season and of the fruit that was produced that year. Some years you don't get pollination in plums. Last year was an example of that. This year, we've got a bumper crop of plums so things will look different."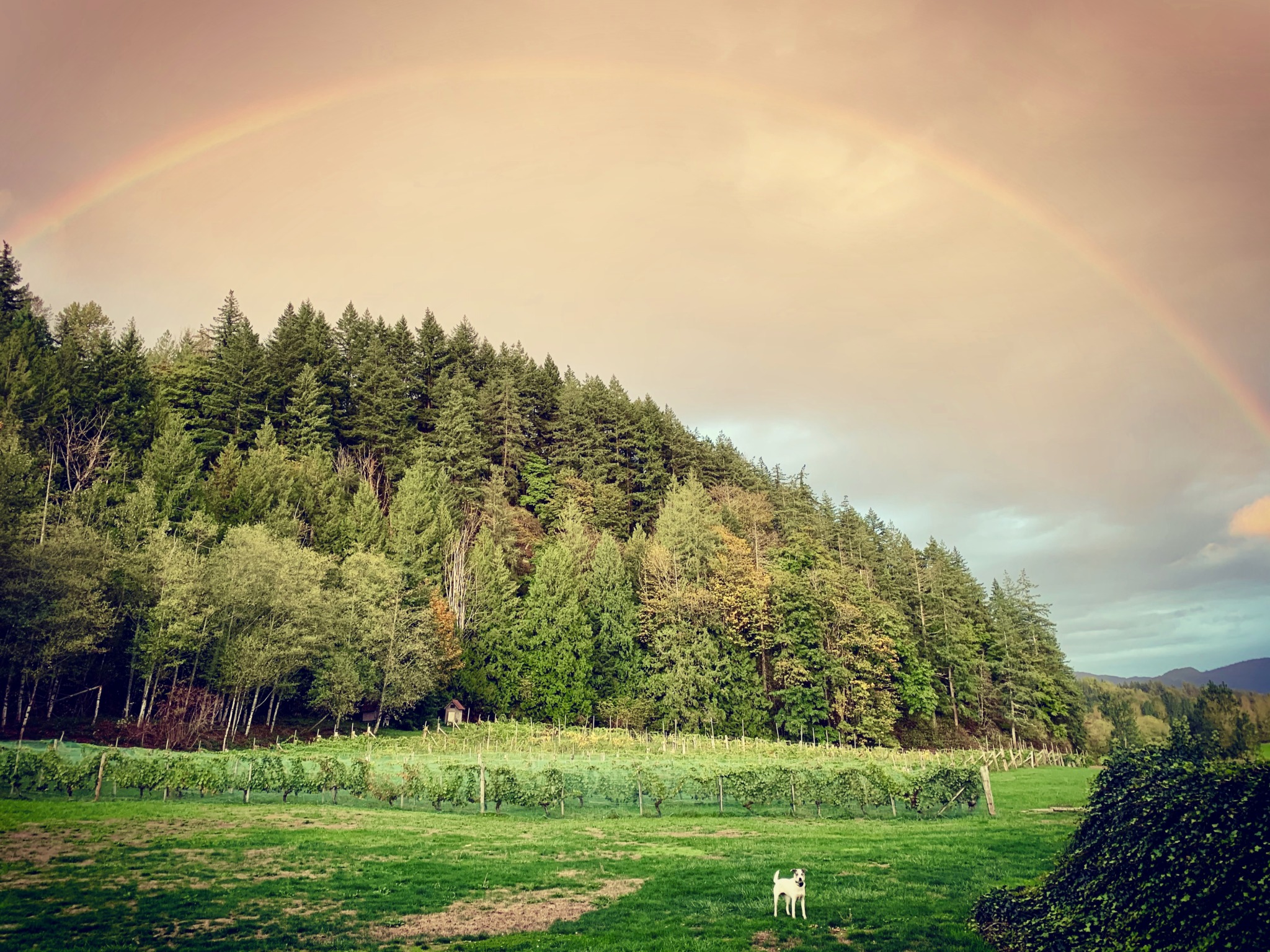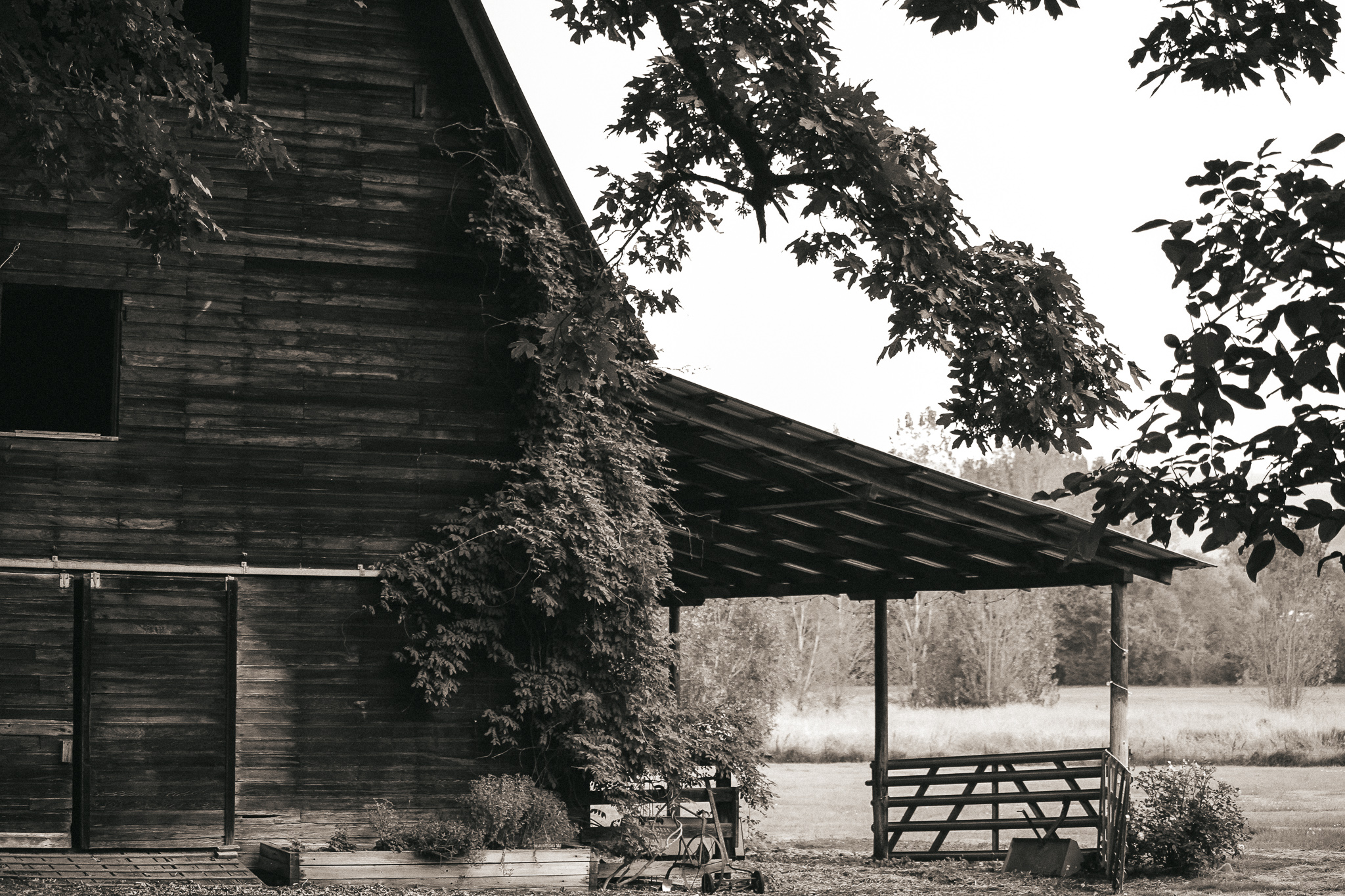 And it's not just the fermenting side of the business that receives the light touch. "We use a light touch in farming, too," Stephanie explains. "We don't till. As the climate really warms in Whatcom County, retaining moisture in the soil without having to heavily irrigate is important – for plant health and ecosystem health. We also don't till to promote the mycorrhizal colonies in the soil. The plants help sequester the carbon, feeding the microbes, which then feed the plants back nitrogen and other micronutrients."
Jesse adds, "We're not organically certified and not pursuing certification, but we've designed our spray program for the vineyard with organic products. It matters to us, but the certification is a heavy lift for a small place. We care about how we're treating the crops and the land. We use three products in total right now, and they're all somewhat mild fungicides trying to deal with mildew pressure. We spray a really small number of times per year compared to other spray programs. A lot of vineyards in Washington will spray once or twice a week. I think last year we did half a dozen for the whole year, and we just sprayed for the first time this year."
The location and characteristics of their vineyard and orchards help Stephanie and Jesse maintain this light touch. As Jesse explains, "We have a fairly open vineyard with lots of air circulation, and we're on a slope so we get direct sunlight. It's really fortunate. We try to make decisions based on what we're working with, and what our area is telling us to do in terms of management."
That means finding creative solutions to problems – like the Himalayan blackberry growing wild and tangled on the periphery of their property. "They're just up the hill from our grapes," Jesse says. "We put all this thought into how we're treating our grapes, and it wouldn't make much sense to spray a bunch of chemicals on the hill right above them –"
"So we got goats!" Stephanie exclaims. "Their purpose in life right now is to eat blackberries, and they're doing a great job. It would be fun to get sheep in the vineyard and disrupt the soil so we can promote some more biodiversity in our plant species there. That's a place we're looking to grow."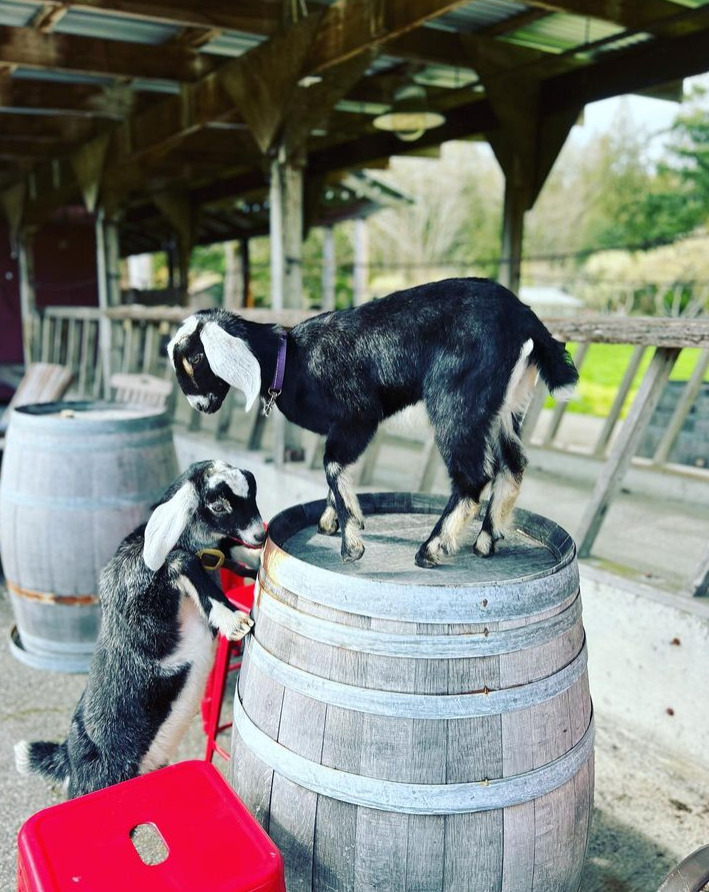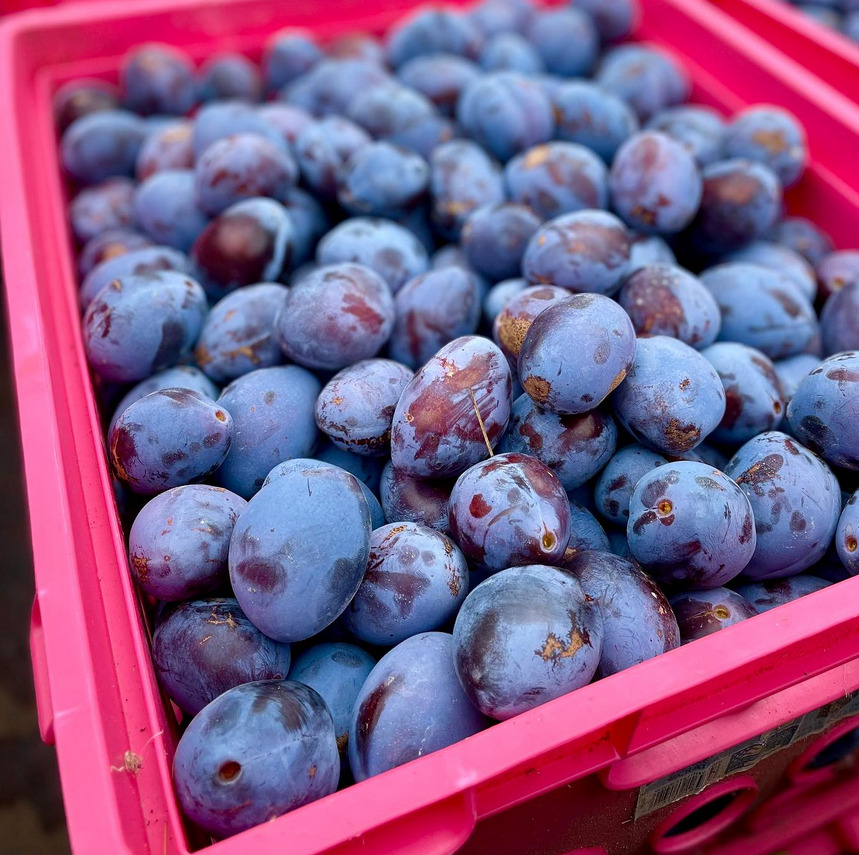 Other areas they're always looking to grow in? Community and collaboration. Barmann Cellars, in partnership with North Fork Brewery, recently released a beer called Damn! Some Plums, made with more than 500 pounds of Damson plums. "It's a wheat beer with plums poured on nitro," Jesse says. "It's really cool… kind of like a purple beer milkshake! We're also working with a good friend of ours, Josh Smith of Atwood Ales up in Blaine. We brought 300 pounds of quince up to him and did a quince saison. It's still aging in barrels, but we're excited about that."
And there are even more projects in the works – new cider fruit varietal plantings, sourcing red wine grapes from Eastern Washington to grow their red wine production, and of course, the adventure of stewarding land and creating products that reflect its qualities.
This September, Barmann Cellars will also open an off-site tasting room on the Mount Bakery Highway, featuring a beautiful live-edge sequoia bar where they'll pour wine, beer, and cider, as well as have bottle sales for those looking to take their drinks home.
Both Jesse and Stephanie find their work deeply rewarding, despite its challenges. "Creating something is so rewarding for me," Jesse shares. "Especially with some of these wine and cider projects, you've been making this thing for months or maybe years, and then you get to this bottle and it represents 10,000 small choices you've made along the way. That's pretty cool."
"I agree with all of that," Stephanie says. "I also just love stewarding the land. We're working with NSEA to replant native plantings along the creek. It's a salmon spawning zone, so being able to be part of restoring that is meaningful. It's a small slice, but it's all we can do."
They're also both excited to be able to offer opportunities to the community. Barmann Cellars works with Jasmine Long, a graphic designer in Maple Falls, for all their branding, logos, and design. "It's really rad to find an awesome artist locally, and we love all the work she does. We have a vision of offering more meaningful jobs to the community as we grow enough to support a staff."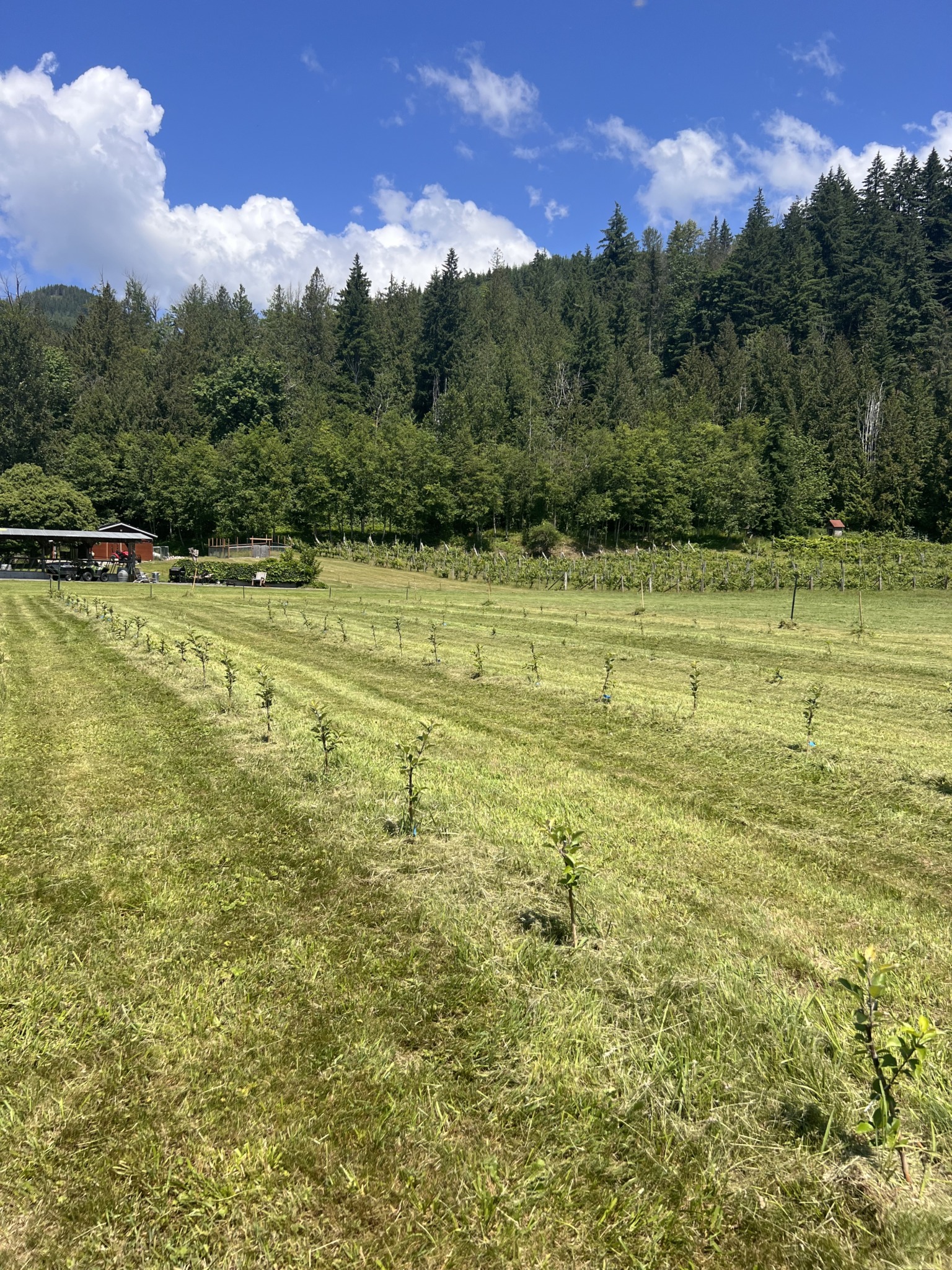 You can sample their many delicious offerings, while supporting their philosophy of low-intervention farming and fermenting, at many locations throughout Washington (and anywhere they can ship) – find products and learn more about Barmann Cellars here. 
You can also visit their farm during the Whatcom County Farm Tour on September 16th and see their farming and fermenting practices for yourself!