What began as two sheep in Lydia and Jared Strand's backyard in Seattle has become Lydia's Flock, a local farm with a flock of 120+ sheep and a deep desire to build a more sustainable and transparent food system.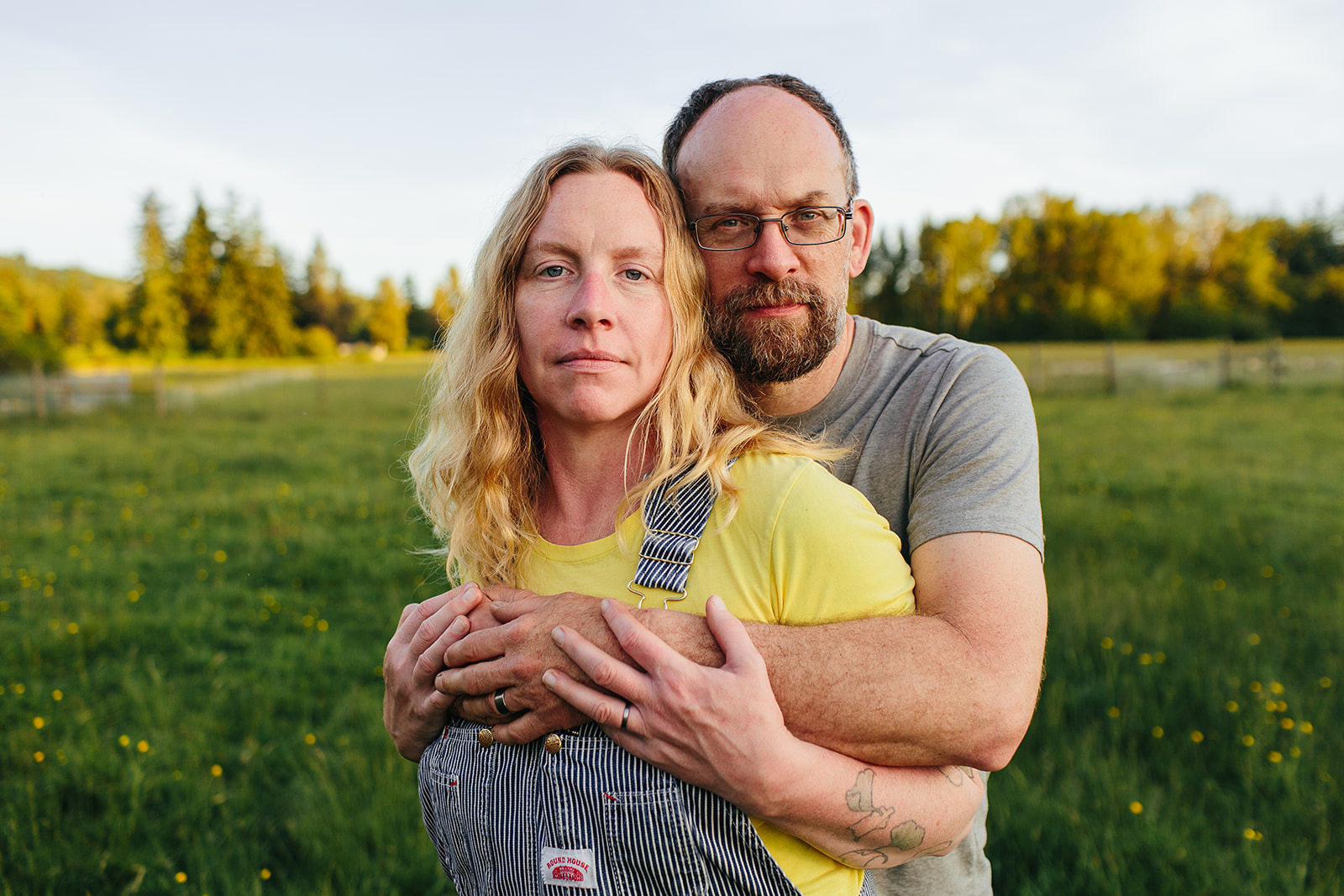 Lydia and Jared's journey as shepherds began in 2008. As Lydia recalls, "We bought a house in the Rainier Beach neighborhood of Seattle in 2008. We started with chickens and raised beds. We started with four chicks that we bought at the Grange in Issaquah. It just kind of went from there! We ended up with 40 chickens and 6 raised beds growing a ton of food. As a knitter, I wanted access to completely transparent and traceable yarn. I felt like yarn shops didn't offer what I wanted, so I talked to my husband and said that I wanted to raise sheep. He said, 'I've wanted to raise sheep since I was 12!'" 
Lydia and Jared's shared passion for sheep and shepherding led them to get two sheep, one from a rescue in Arlington and one from the Puyallup Fair. They quickly realized that their backyard wouldn't house a sustainable operation. "We took the Cultivating Success Small Farming and Ranching Course from WSU Extension in Snohomish County," Lydia explains. "They were talking about what we now refer to as managed grazing, which is keeping the sheep moving for the health of the animal and internal parasite management, as well as for the health of the land."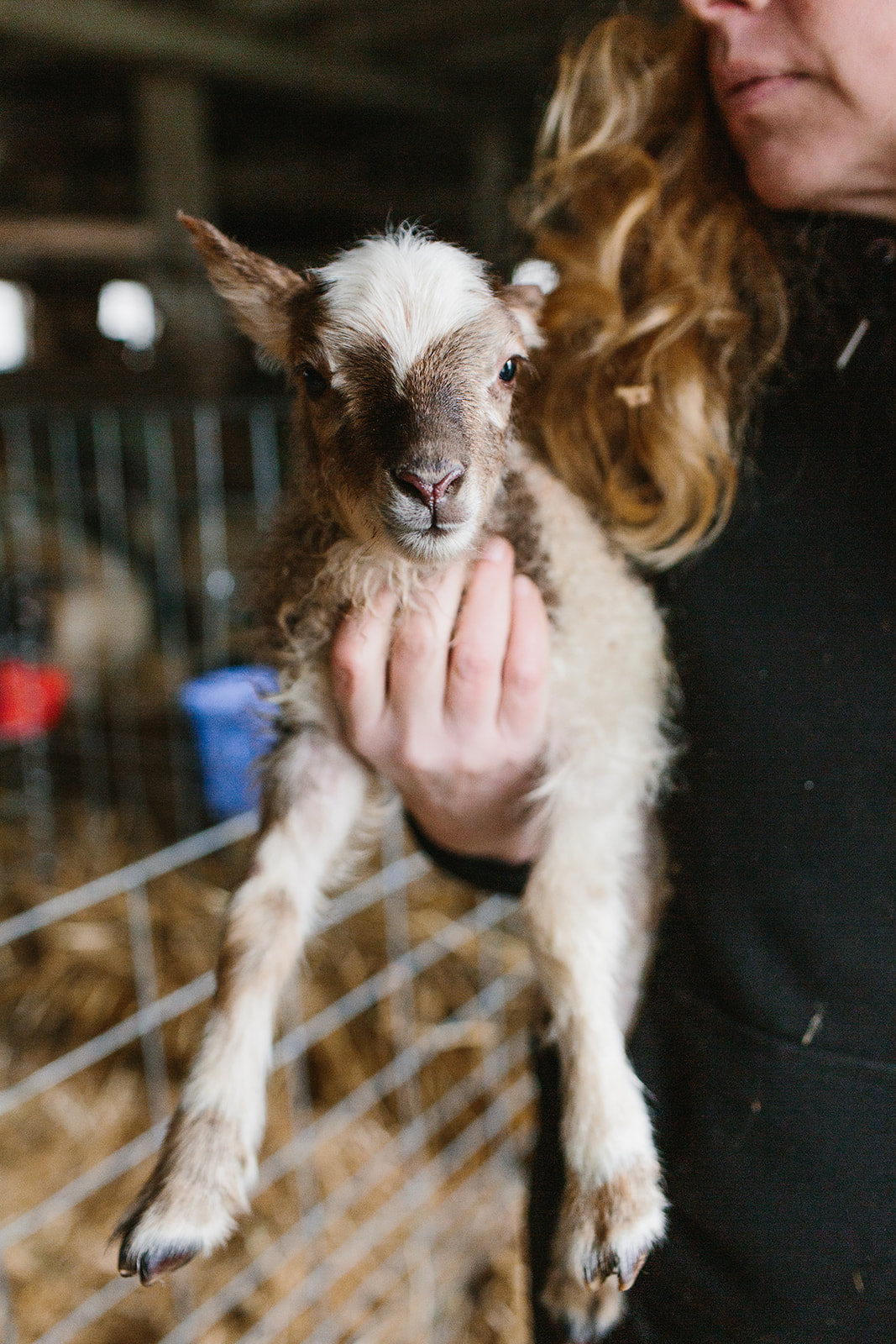 They were intrigued and wanted to add a starter flock of Icelandic sheep. But first? Land. "I looked for double lots and places where land wasn't being utilized," Lydia says. "I contacted the owners and explained what we wanted to do, and nobody told me no!" Lydia, Jared, and their flock ended up with five acres of grazing space between two properties, where they practiced managed grazing on a very small scale. Their first lambs were born in Seattle.  
After a few years back in Minnesota to be with family, Lydia, Jared, and their sheep moved to Whatcom County in July 2018. They currently have between 120-130 sheep on 35 acres, including ewes, rams, lambs, and a couple of wethers (castrated males) for fiber production. They raise sheep for registered breeding stock, pastured lamb, raw fleeces and finished fiber products, and also provide beginning and ongoing shepherding education, consultation, and mentorship.
This education takes the form of on-farm classes, which folks have been enthusiastic about. "Our classes have sold out," Lydia says. "I'm surprised by the number of people who want to get started raising sheep. People of all different demographics, people who are just getting started, people who are retired, people who want to produce their own food, people who have land and want it to be used in some way, and not just sit fallow. People come to shepherding in a variety of ways, and as much as they're here to learn from us, I'm also learning from them." 
These events cover many aspects of shepherding, including the "why" of getting sheep, internal parasite management, fencing, housing, grazing, and land management. "We also talk a lot about purchasing good stock and buying from a reputable breeder. Some people buy sheep off Craigslist, and you're probably not finding great sheep if they're $100. We focus a lot on finding quality animals not just on paper with a pedigree, but also how well they function on your land." 
The relationship between sheep and land is one of mutual reciprocity and benefit. "Using managed grazing or pasture-based management systems for your flock means that you're fertilizing the soil," Lydia explains. "Their little hooves are aerating it at certain times of the year. They're helping to sequester carbon in the ground and in their fleece. It's beneficial for the health of the animal and the land. It works to mitigate internal parasites for the sheep, and helps to keep the land regenerating. It builds soil tilth over time, as opposed to coming in, tilling, dumping a bunch of amendments on and hoping for the best. We're protecting the microbiome by not disturbing the soil. It can take a decade or more to rebuild the soil microbiome once you disturb it." 
Lydia knows that while the building of soil tilth takes time, it's also worth it. "We've been here four years now, and we can walk out on the pasture and be like, 'Remember when nothing was growing in this spot?' and now it's tall and dense. It's letting nature act as nature is supposed to."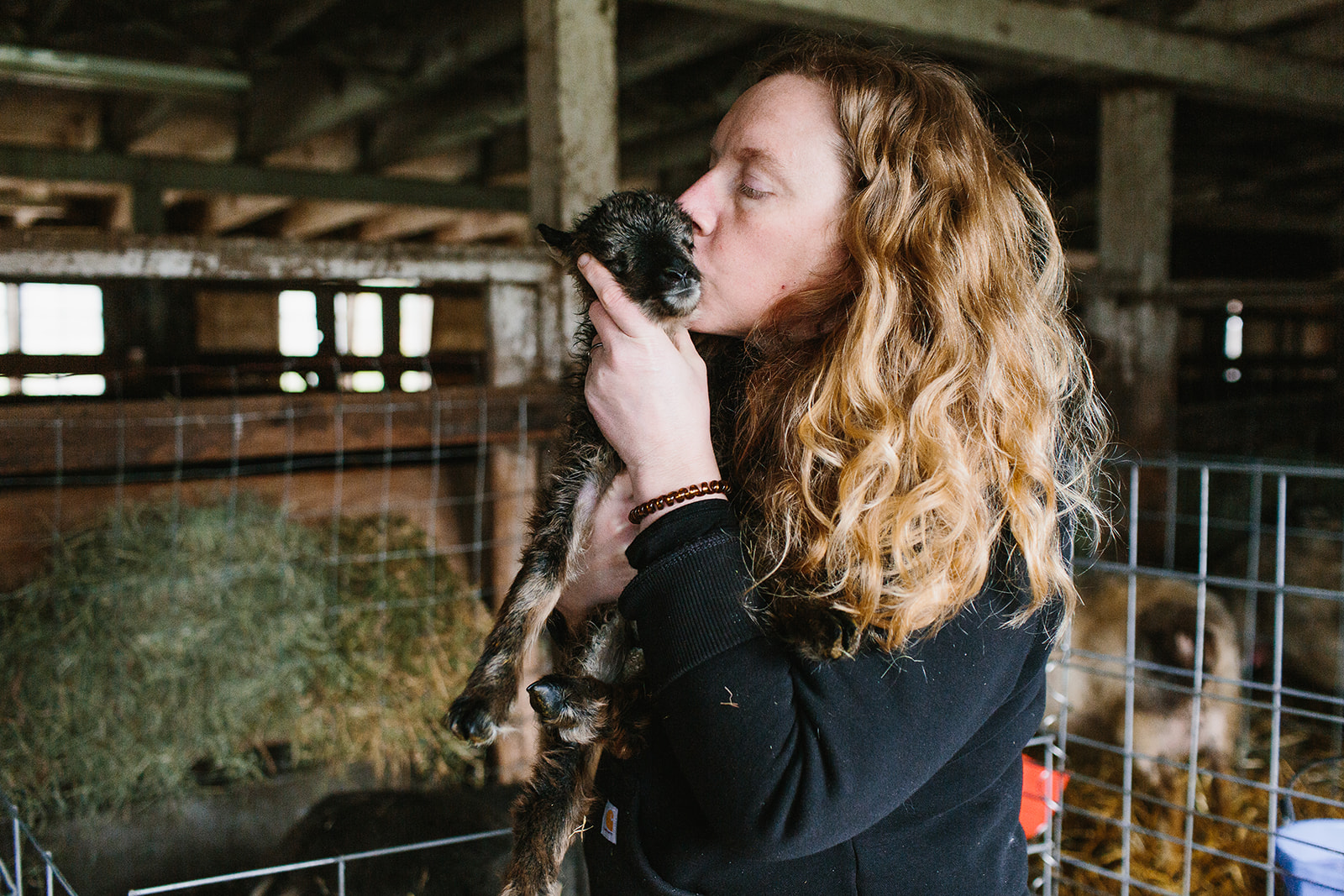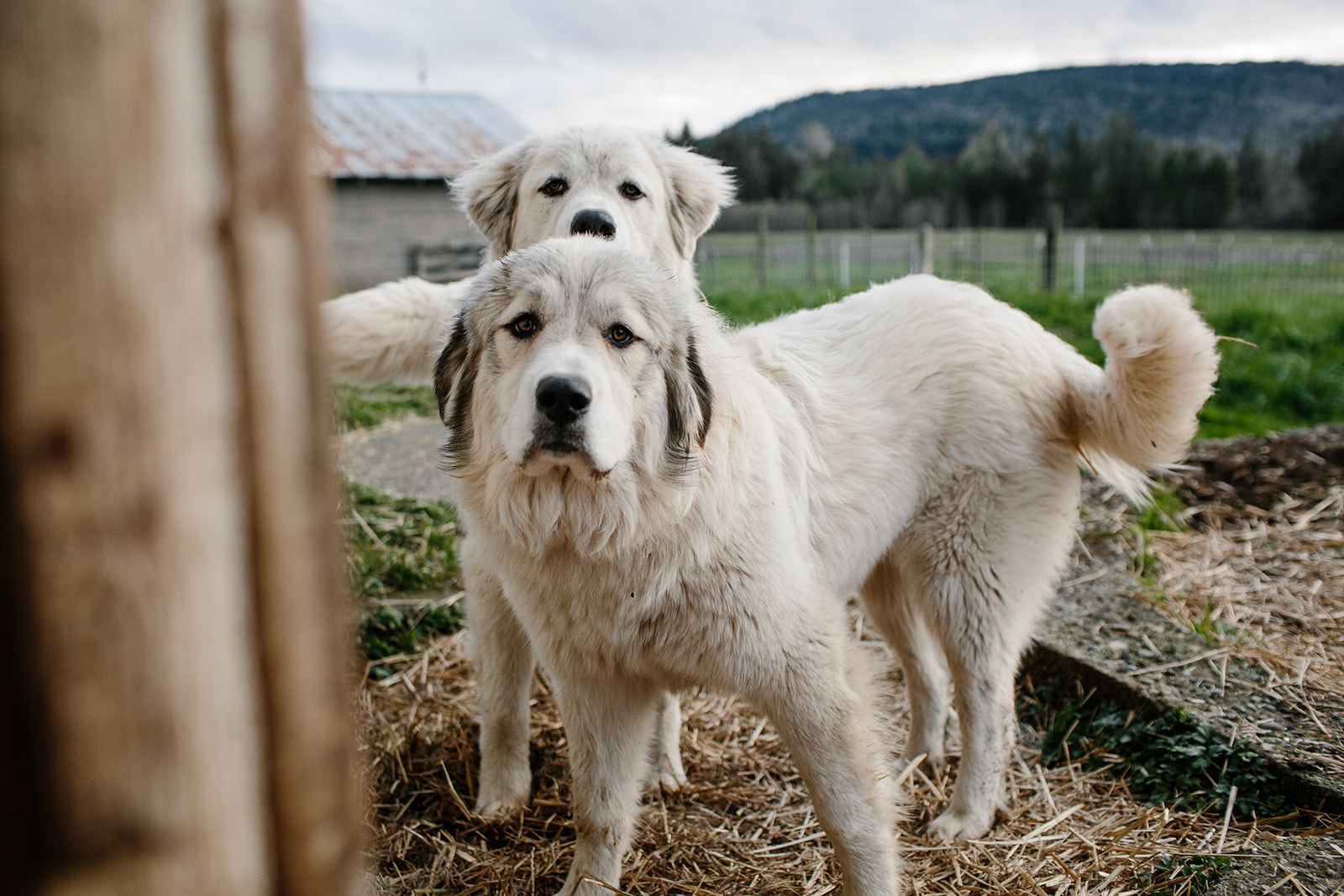 Lydia finds it deeply rewarding to be a part of nature acting as nature intended. "As an introvert and someone who likes to be alone, working and having a relationship with the animals really helps me to better function as a human. We see them through their whole lives in most cases. We see them when they're born, and we're there when they're butchered or die of natural causes. This is a relationship, not just ownership. Lydia's Flock helps us connect to the community, tell our story, and educate people on the value of eating local and expecting traceability in your food. They give me a sense of purpose. I never wake up in the morning like, 'I don't want to shepherd today.' Every day it offers me an opportunity to be productive. Seeing healthy animals in the pasture and being able to offer people the opportunity to learn more about raising sheep is all integrated into that sense of purpose." 
And while her sense of purpose doesn't waver, Lydia is honest about the challenging variables that have affected her, and other farmers, during the past two years. "The price of hay has gone up 50% in the last year. You can only raise your prices so much before consumers can't afford it," she says. "We're working towards having retail cuts available, but there's a huge butchering and processing bottleneck that's keeping us from doing that. And there's the big question – can we manage these animals and keep them healthy in weather that is all over the place? It's something all farmers are really having to think about. You have to figure out how to make your operation sustainable, both environmentally and personally." 
Even though the future remains unknown, Lydia still has dreams and visions for Lydia's Flock, and her role in the local food community. "I'd love to be doing an ongoing educational cohort around pasture-based management systems for small livestock. Working towards getting our lamb to the farmers market and into the co-ops, and selling to restaurants would be wonderful. I can also see us downsizing a little in the future so we have more time – we haven't taken a vacation in ten years!" 
Perhaps the phrase labor of love was invented to describe the essential, arduous art and science of farming. While Lydia loves shepherding and increasing access to local food in Whatcom County, she also recognizes that sustainability requires reciprocity. "Support your local farmer, please," she says. "We can't do this without your fiscal and personal support. Know your farmers. We need you, and we can't survive without you." 
There are many ways to support local farmers. You can go to the farmers market, show up for the Whatcom Farm Tour, and buy local food and products if it's financially viable for you. Stay connected to local farms and organizations through social media and newsletters to learn more about opportunities to learn about ways to advocate for, and champion a more resilient food system.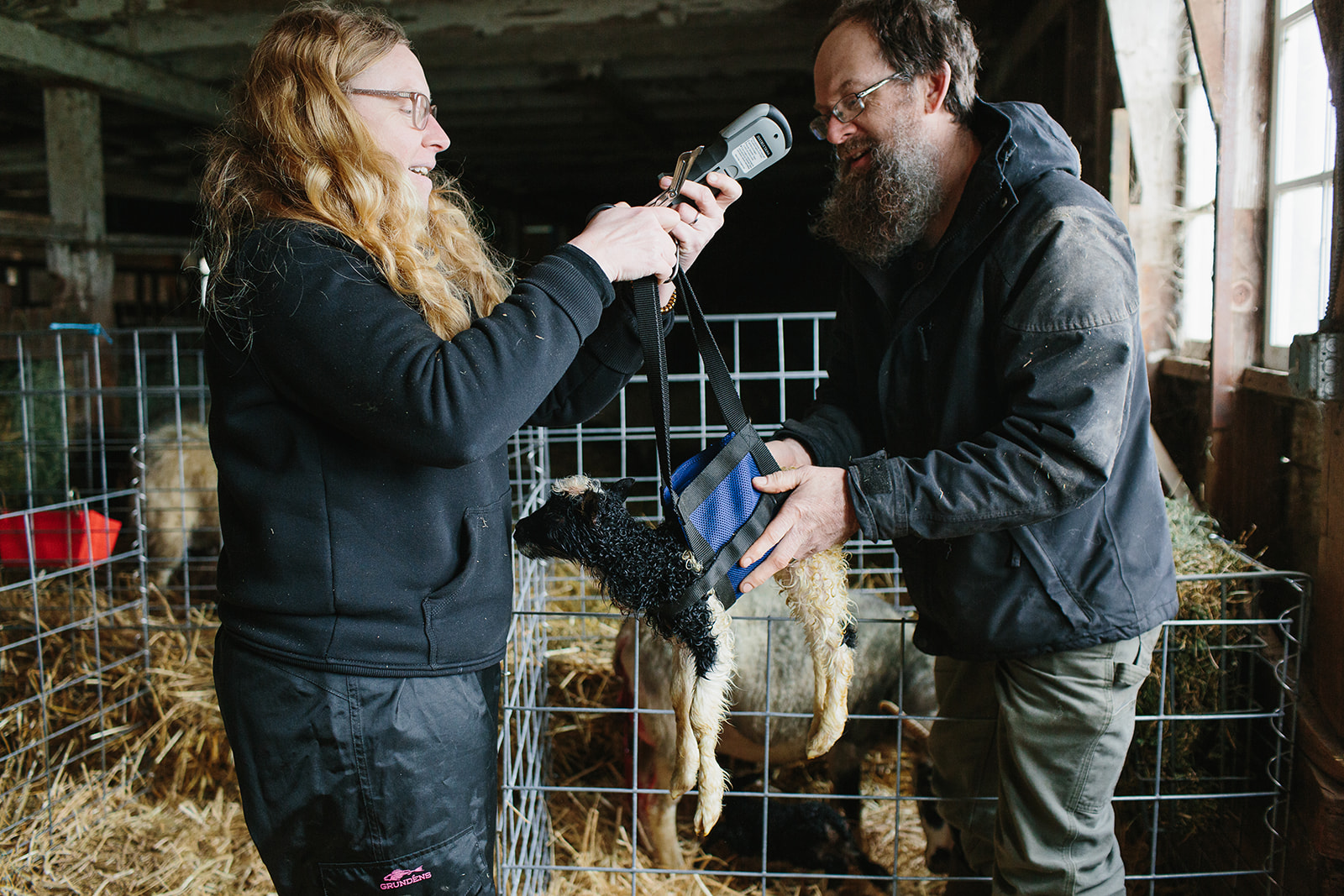 Lydia's Flock brings responsible and sustainable meat production to this region, working to build a regenerative, passionate food community – and soil tilth.